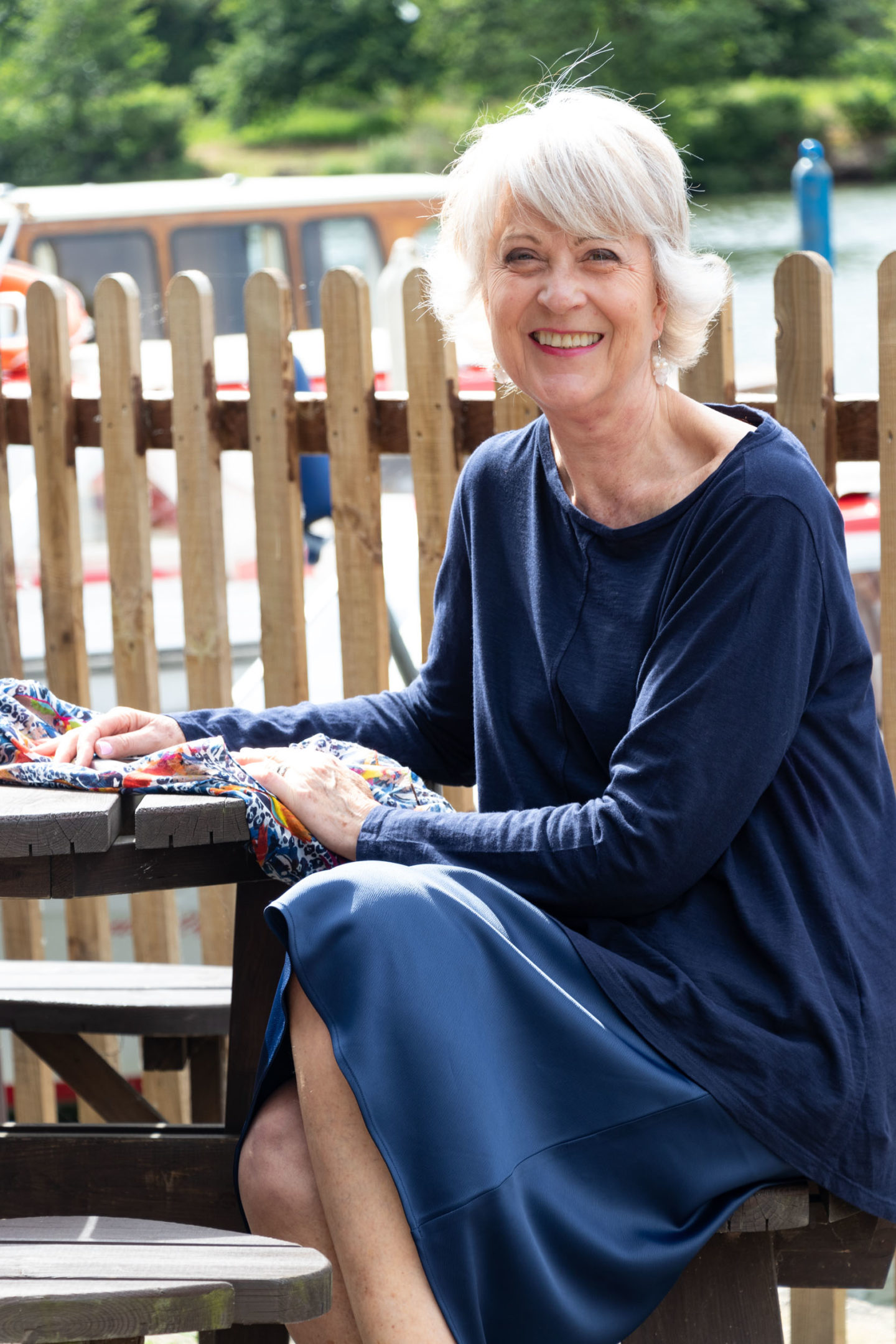 I am not a great wearer of skirts. My preferred choice is trousers in varying shapes and styles. However, it can be useful to have at least one skirt in your wardrobe to ring the changes. If like me you are not a great fan of skirts it is best to keep things simple to start with and not veer too far from you comfort zone with the items that you pair it with.
The skirt I am wearing above is by Hopefashionuk. Now in the sale reduced from £95 to £47.50. It has an elasticated waist, very comfortable and is bias cut so is extremely flattering especially on my pear-shaped figure.
Hope currently have a great sale with lots of lovely bargains so it is worth popping over to have a look Hopefashionsale.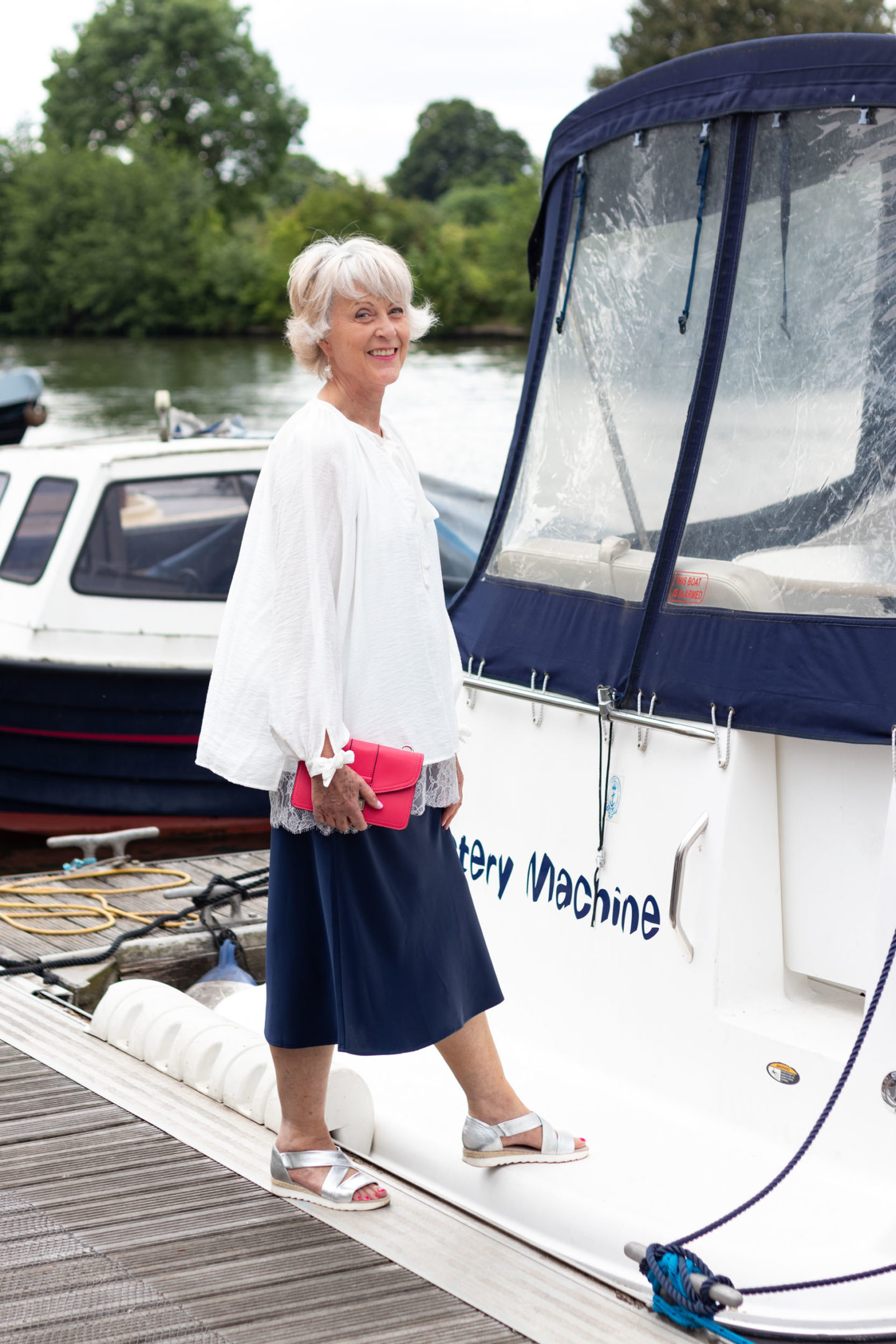 I have teamed my shirt with my ivory tie-neck blouse again by Hope and reduced from £95 to £47.50. I have worn this top so much this summer you can see it here with my white jeans. This style was all the rage in St.Tropez and I saw several variations in the market. Underneath I am wearing my longline cami top. I like the way the lace shows below the top. It adds an unusual and feminine touch. I also have this cami in black. In the next post you will see me wearing it under my pink blazer with just a touch of the lace showing at the top. Very French!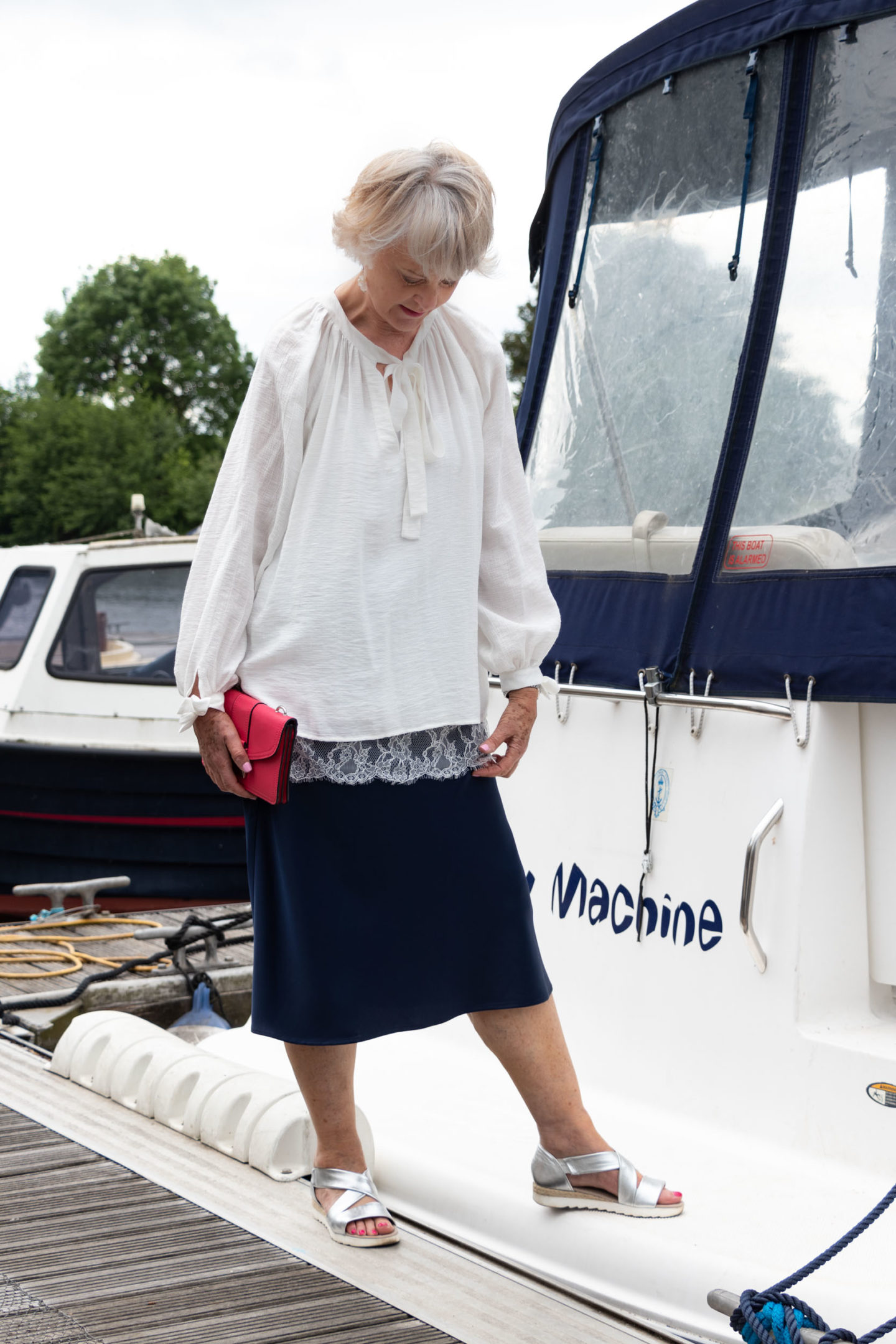 My sandals are a few years old by Gabor similar. I found the same style in bronze.
The photographs were taken by Laura Hines. Follow her on Instagram
Talking of sales MeandEm always have an excellent selection of good quality basics in their sale. I try to stock up on tee shirts and tops which I find are excellent quality.
The chicatanyage scarf shop is open with some lovely summer scarves and kaftans.