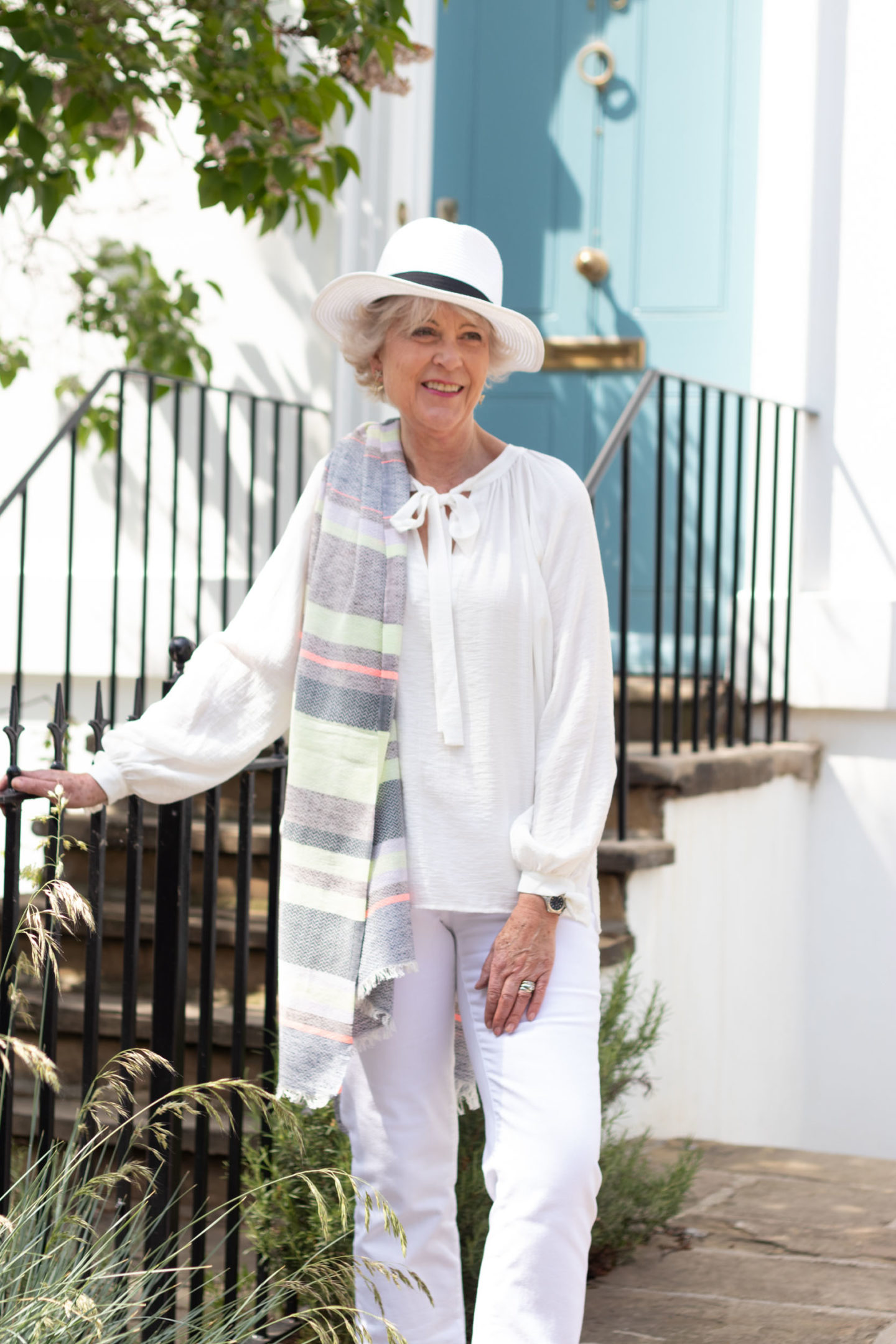 Cream and white for summer – so fresh
What do you think about wearing light colours? A cream and white combination can look so fresh for summer; however I acknowledge that light colours are not always practical. All that washing and possibly ironing. I definitely check the care instruction label whenever I purchase a light coloured garment. Dry cleaning is definitely a no-no, much too expensive.
I think the outfit I am wearing above would make a great holiday look. The ivory tie-neck blouse has a laid back bohemian feel. I have paired it here with my classic white jeans. It would look good worn with a flowing maxi skirt. I also intend to pair it with my light blue wide leg jeans, very 70s!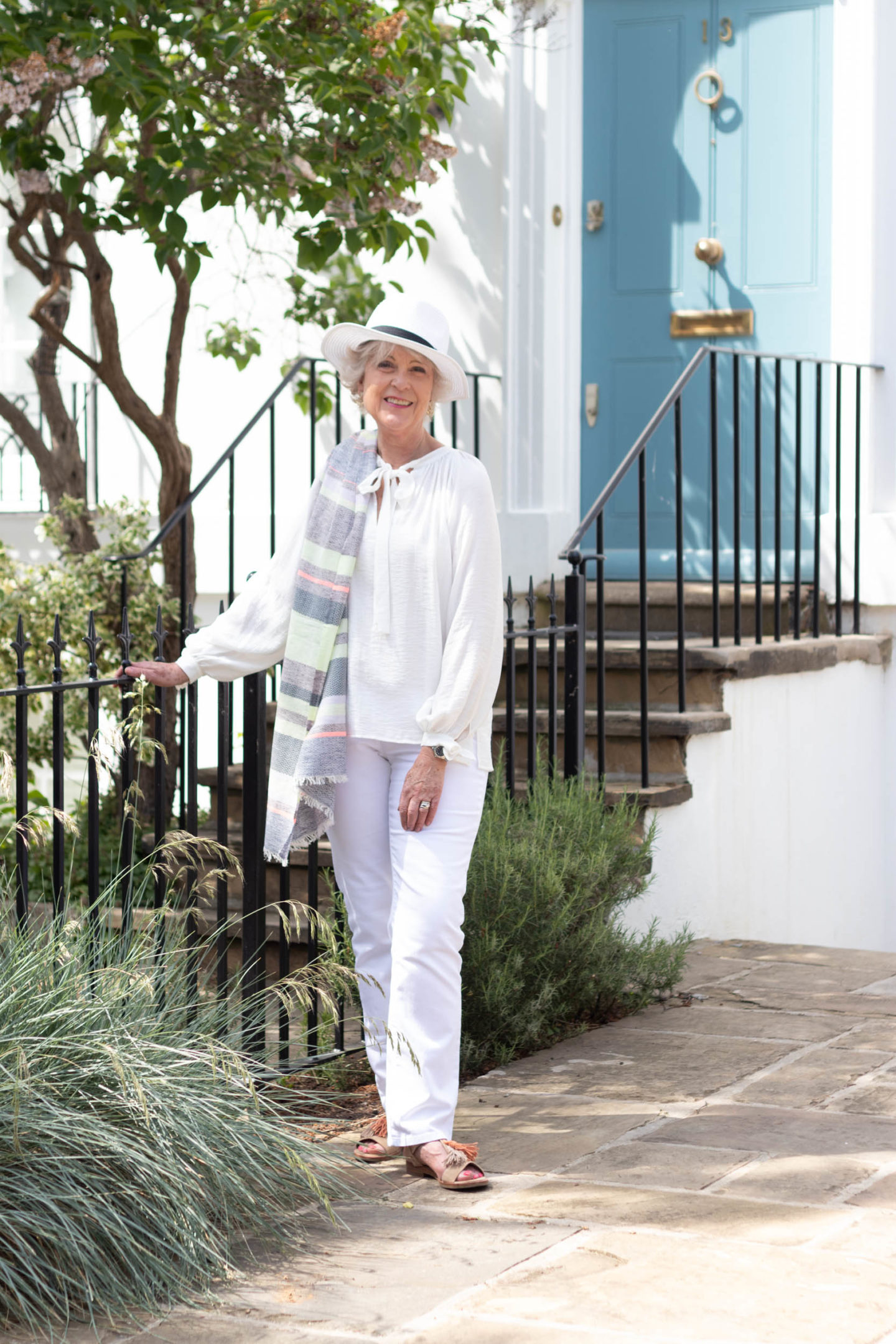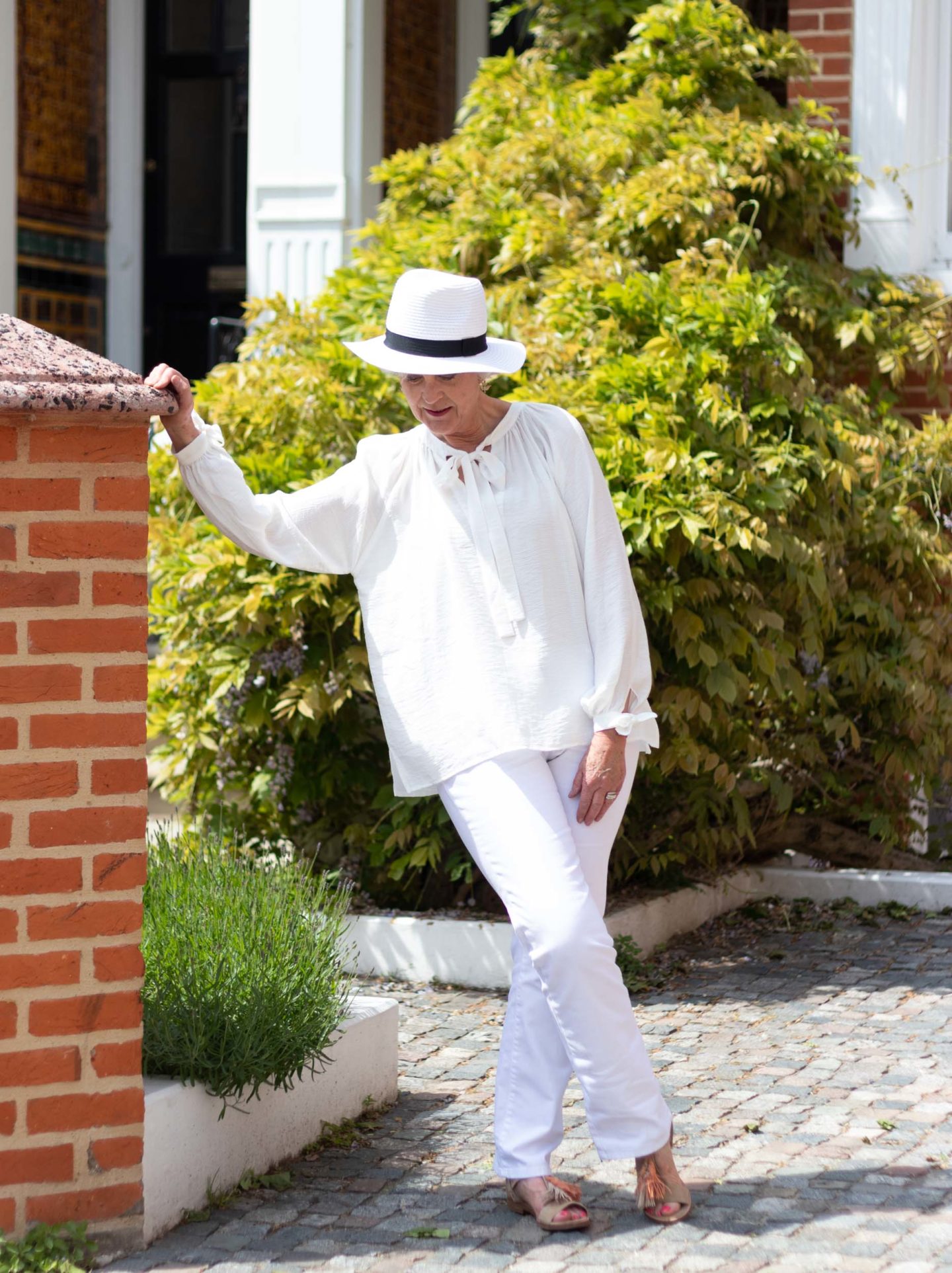 You can see my cream top just peeking out from underneath my blue denim jacket and navy leather biker in a previous post here.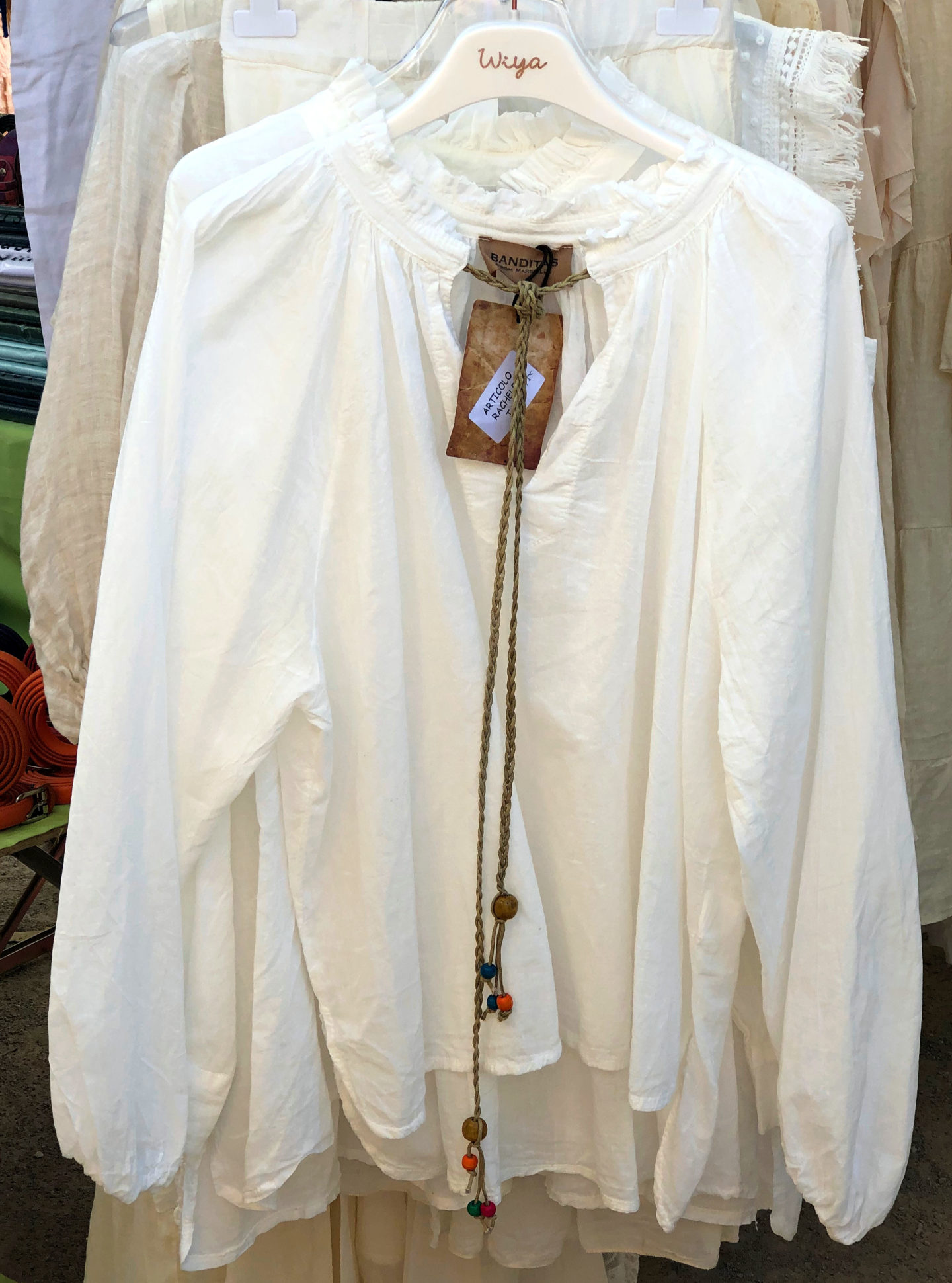 I saw this top in St.Tropez market when I went there last Saturday morning. It looks very similar to the one I am wearing above. Very french and very south of France!
I also noticed some gorgeous kaftans on display and I will be writing about them shortly.
Do you like to combine cream and white for summer or do you find it too high maintenance?
The photographs were taken by Laura Hines. Follow her on Instagram
cream tops: