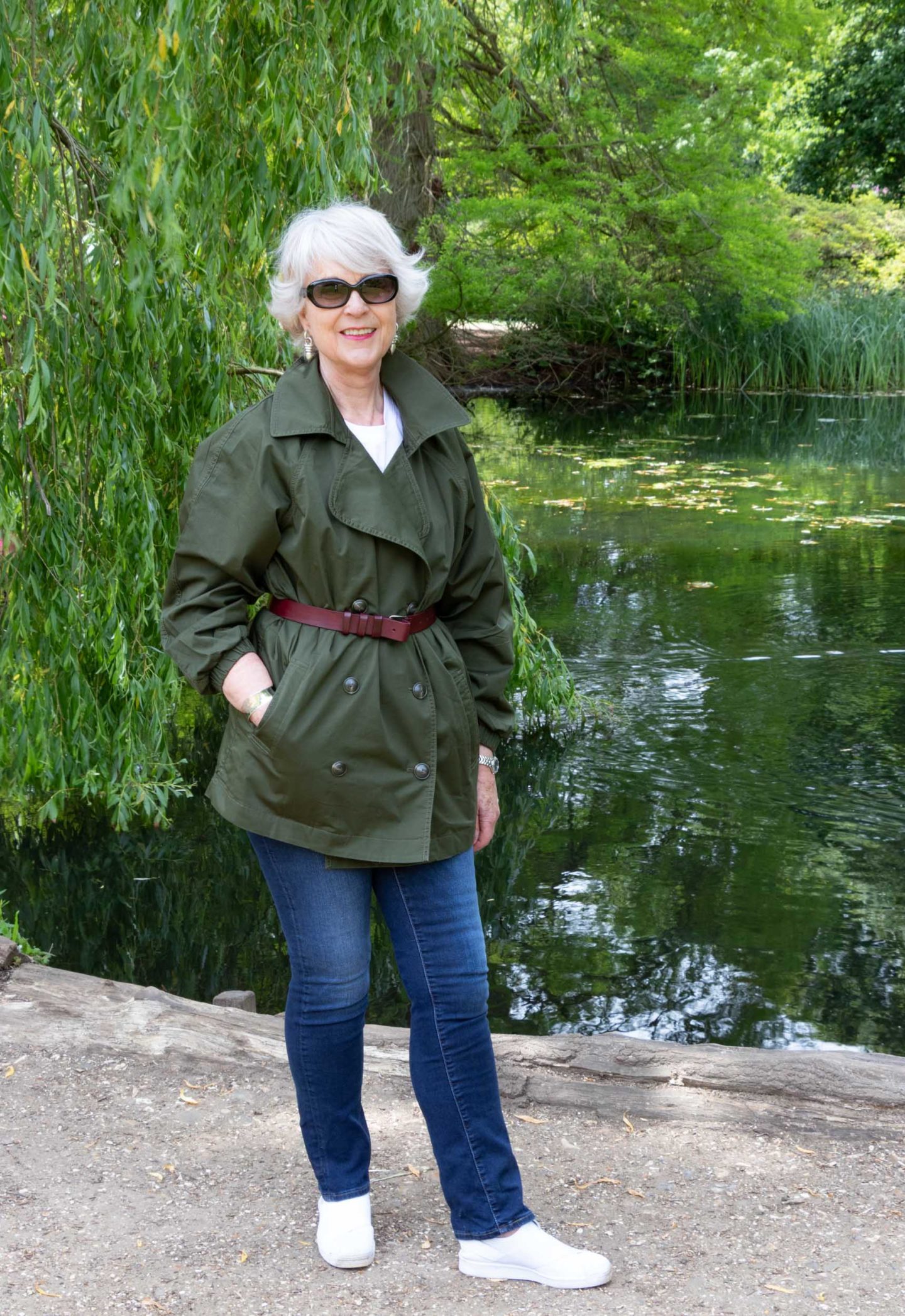 A khaki jacket is often considered to be more of an autumn or winter item in our wardrobes. Yet I am finding that a lightweight cotton khaki jacket is proving very useful worn either over a pair of classic jeans or one of my summer dresses. The jacket I am wearing above is from Cabionline.
Cabi is an American brand that was recently introduced to me from two separate sources. Firstly by Susan of Unefemme, whose sartorial judgement I trust explicitly. Shortly afterwards I received an enquiry from a reader asking me if I had heard of the brand and if so what did I think of their clothes. I took a look at the site and replied that I thought that they seemed to offer some good basics.
Serendipitously a few weeks later I received an invitation announcing that they were launching in the UK. They kindly invited me to their very glamorous launch party in central London in May.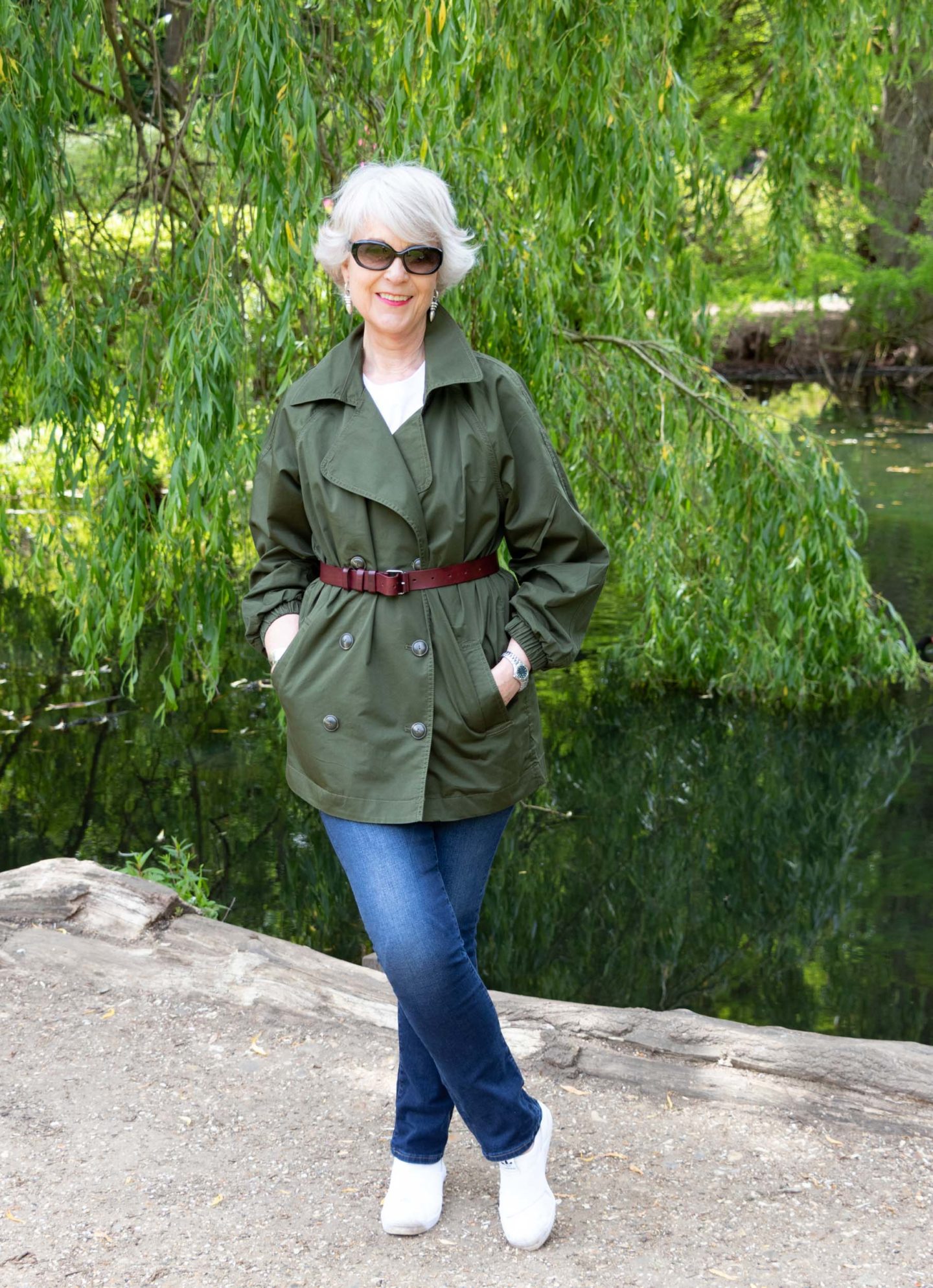 The lightweight cotton green expedition jacket I am wearing above is from their Spring collection. As part of their UK launch, all the guests at the party were kindly given a voucher to spend the following day in their pop up shop. This is the item that I chose.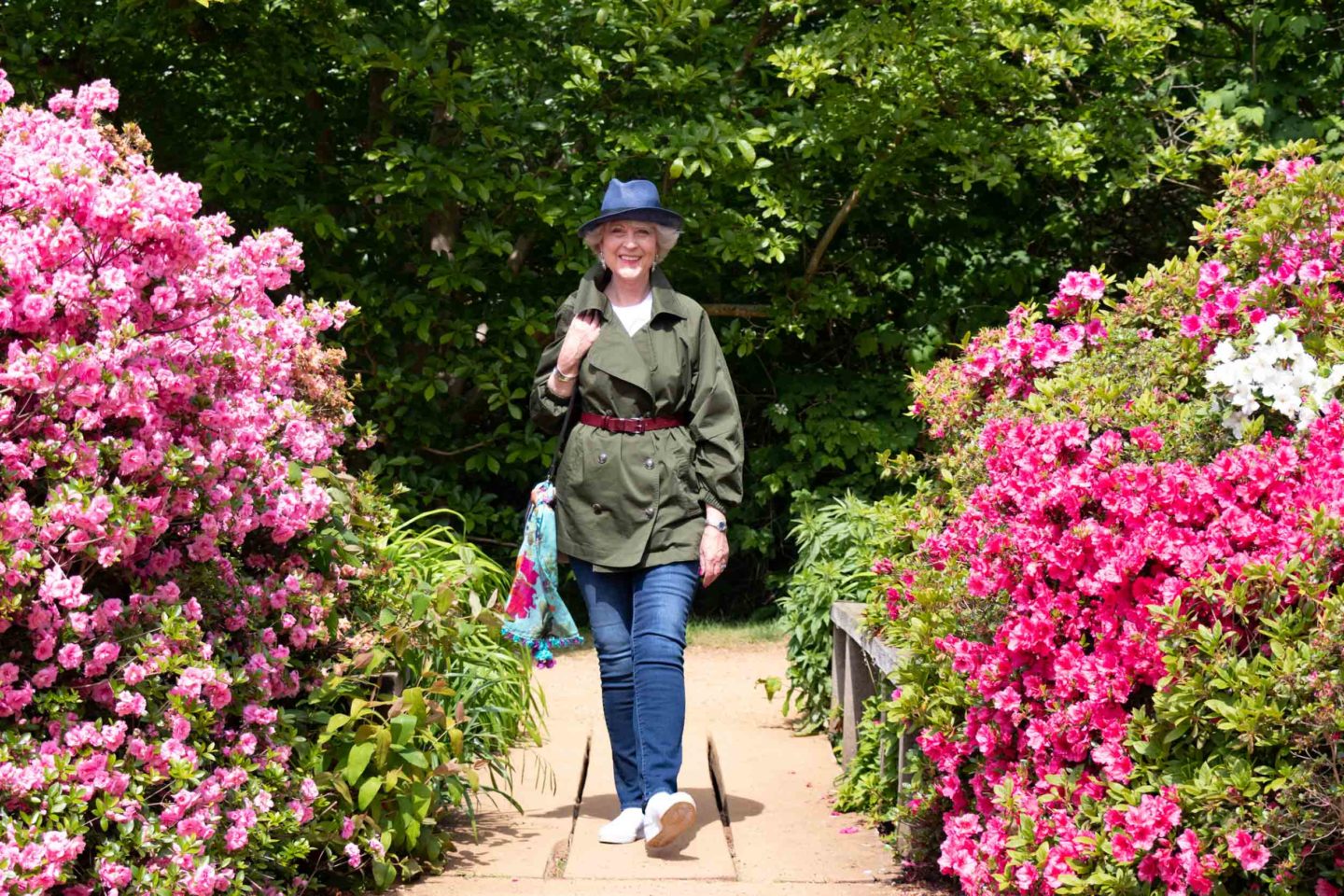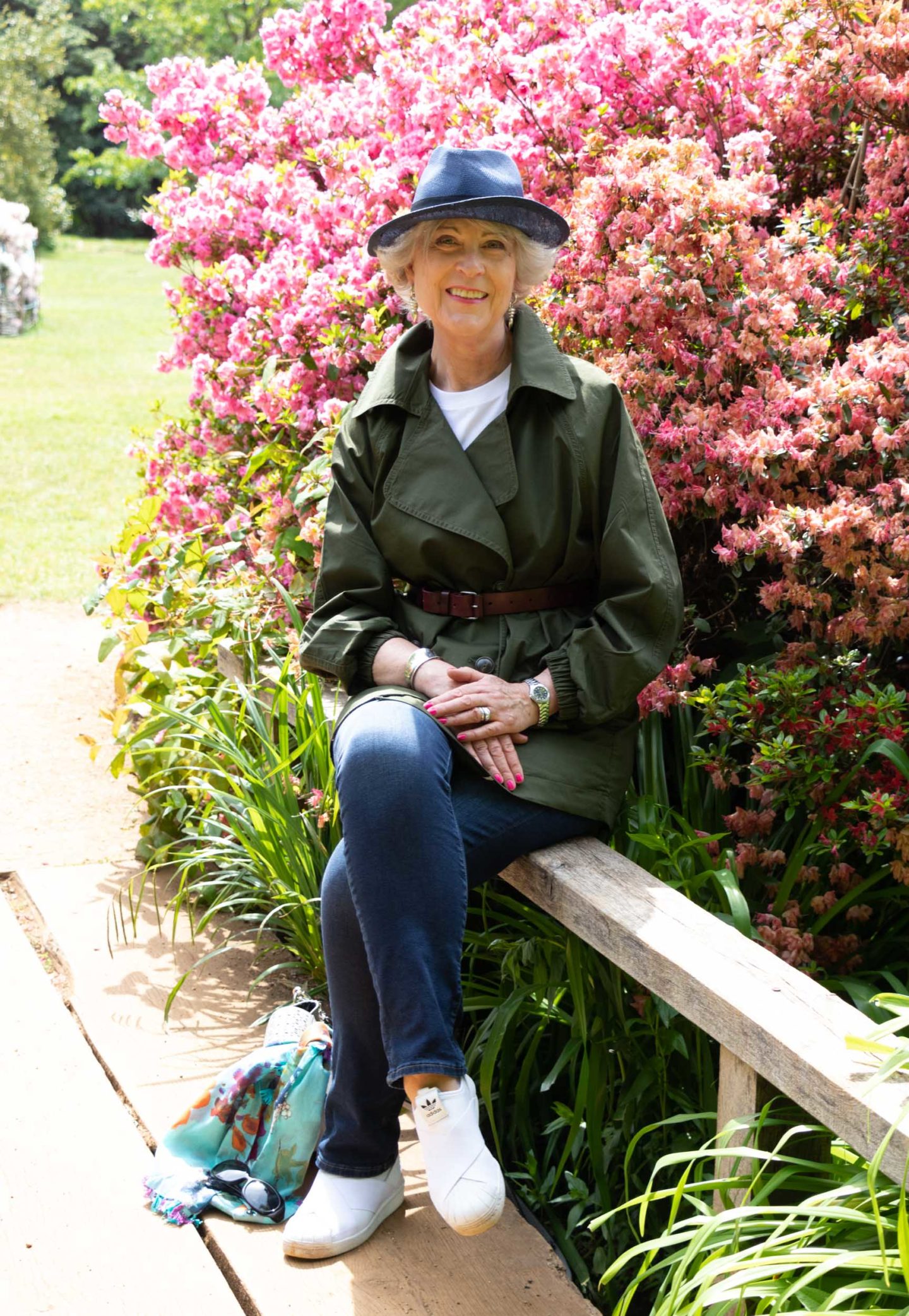 Khaki green is not a colour that I normally wear however teamed with a fresh white tee shirt and a pair of classic jeans I really like it.
You can see how I wear my classic waterproof khaki jacket here.
The photographs were taken by Laura Hines. Follow her on Instagram
The photos were taken at the Isabella plantations in Richmond park. We just caught the azaleas in time.