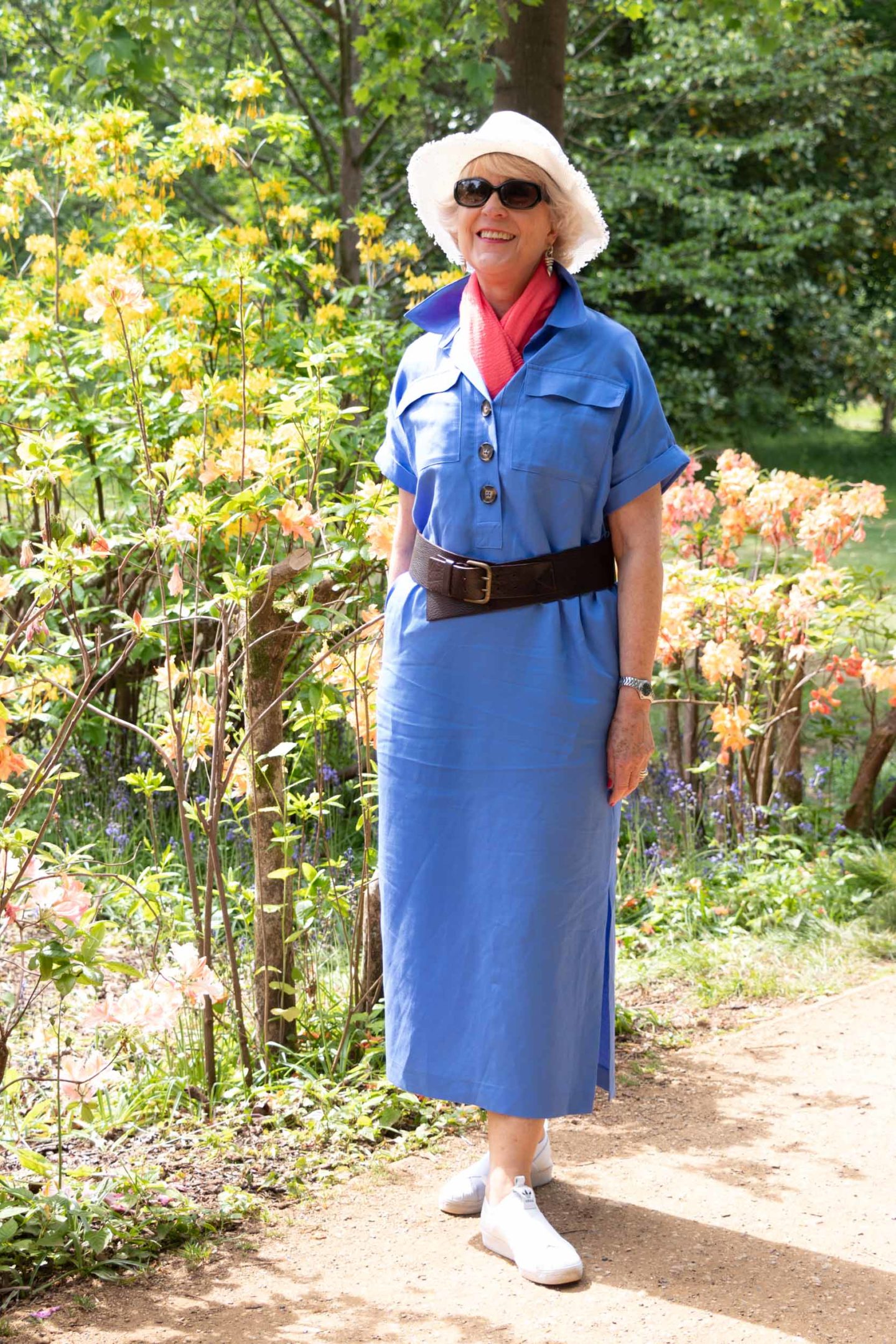 It is time for cool summer dresses, whether you are planning a holiday abroad or a staycation a simple dress is an ideal wardrobe staple. I prefer a midi or a maxi as I like to cover my legs for several reasons not least because it avoids all that faffing about with fake tan.
I like linen or cotton, definitely, without a polyester lining as in my opinion, this defeats the purpose if you are heading for warmer climes. I know some of you are not fans of linen, yes it does crease, however, I am ok with that along with chic Italian women. I think that it adds to the character.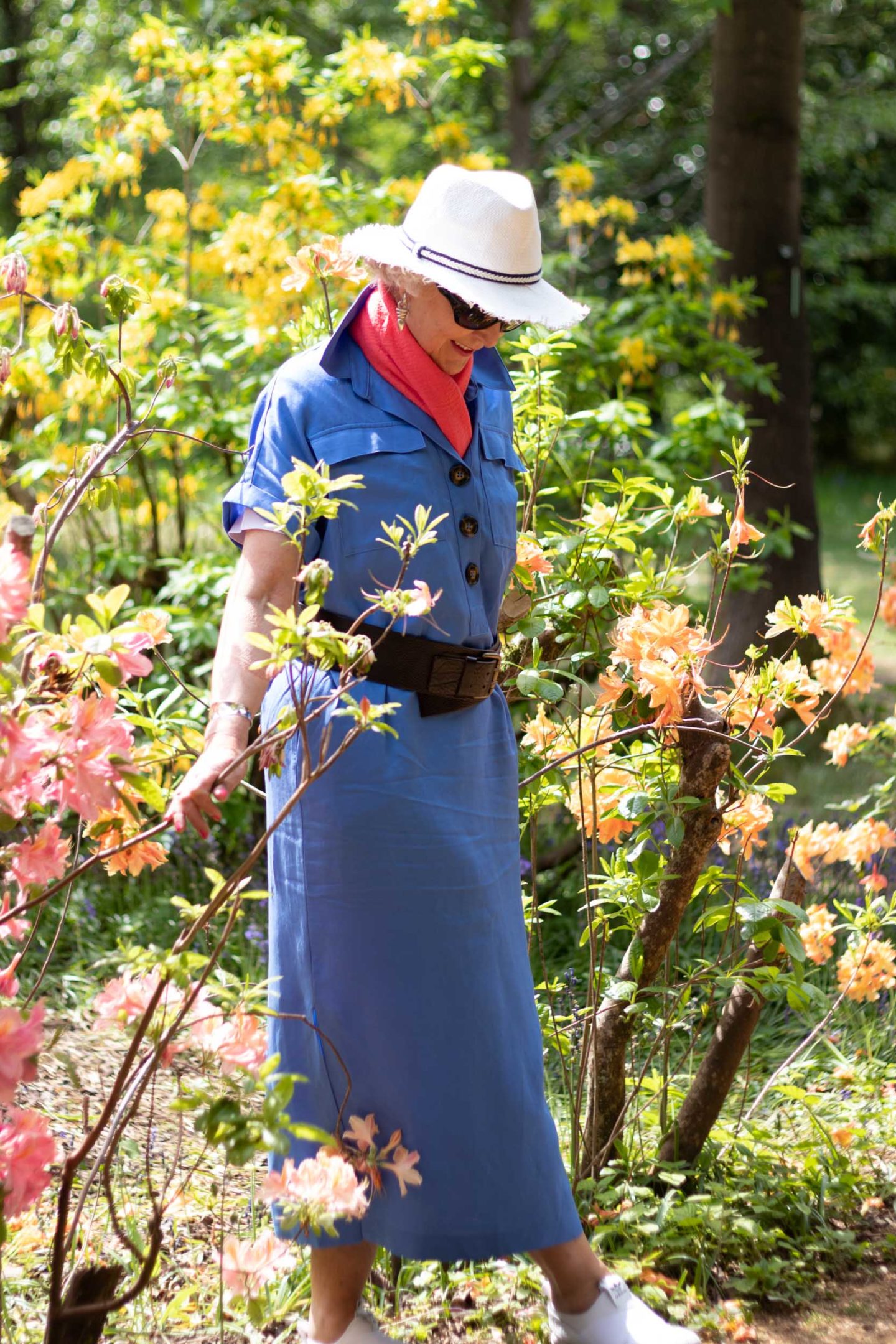 The linen dress I am wearing is from Marksandspencer, they seem to have a good linen range this season.
While we are on the subject of MarksandSpencer I would love to know your opinion of their change of direction. Do you shop there and if so what items do you purchase (my US readers can also join in this mini survey. Do you buy from their dedicated US online site?)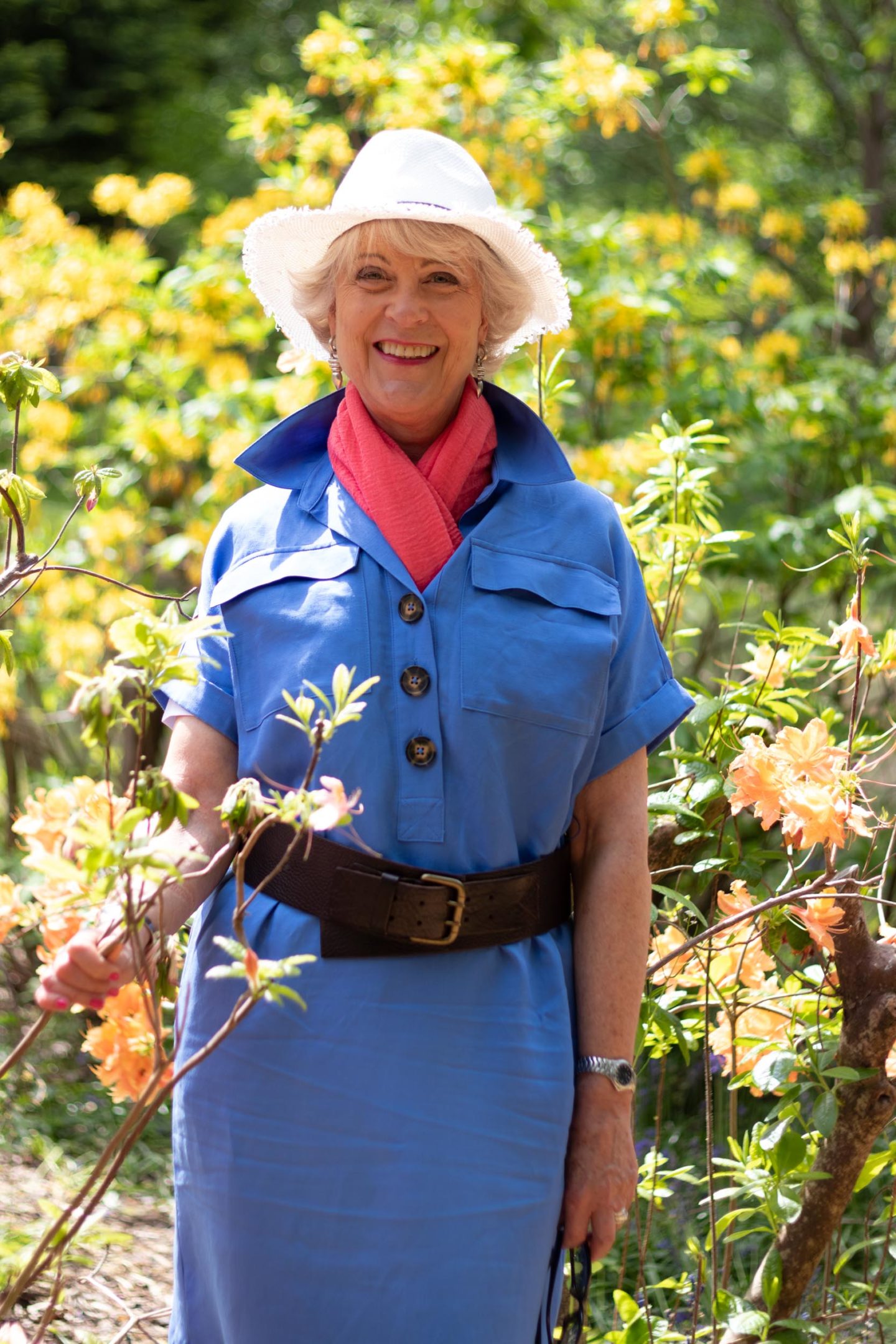 One comment I would make about their current styling is that they tend to overdo the details. Take this dress for example I know that statement sleeves are on trend this season however I think these sleeves could have been a bit narrower. I am OK with the placement of the pockets as I have a small bust however if you are more well endowered I don't think that they would be very flattering.
The dress does come with its own fabric belt however I have teamed it here with a wide brown leather belt (very old) to give it a bit more character and to pick up the colour of the statement buttons.
My three favourite products from MarksandSpencer this season and that I have purchased on repeat are Sienna straight leg jeans ( have them in white and black), their slash neck fitted tee (in navy and black narrow in the body you might need to size up) and their high cut leather pumps I have them in silver and metallic from last year and have just bought a beige pair. The leather is very soft and they are very comfortable.
Last years linen dress. I still have it and intend to wear it again soon.
Cool summer dresses:
The photographs were taken by Laura Hines. Follow her on Instagram