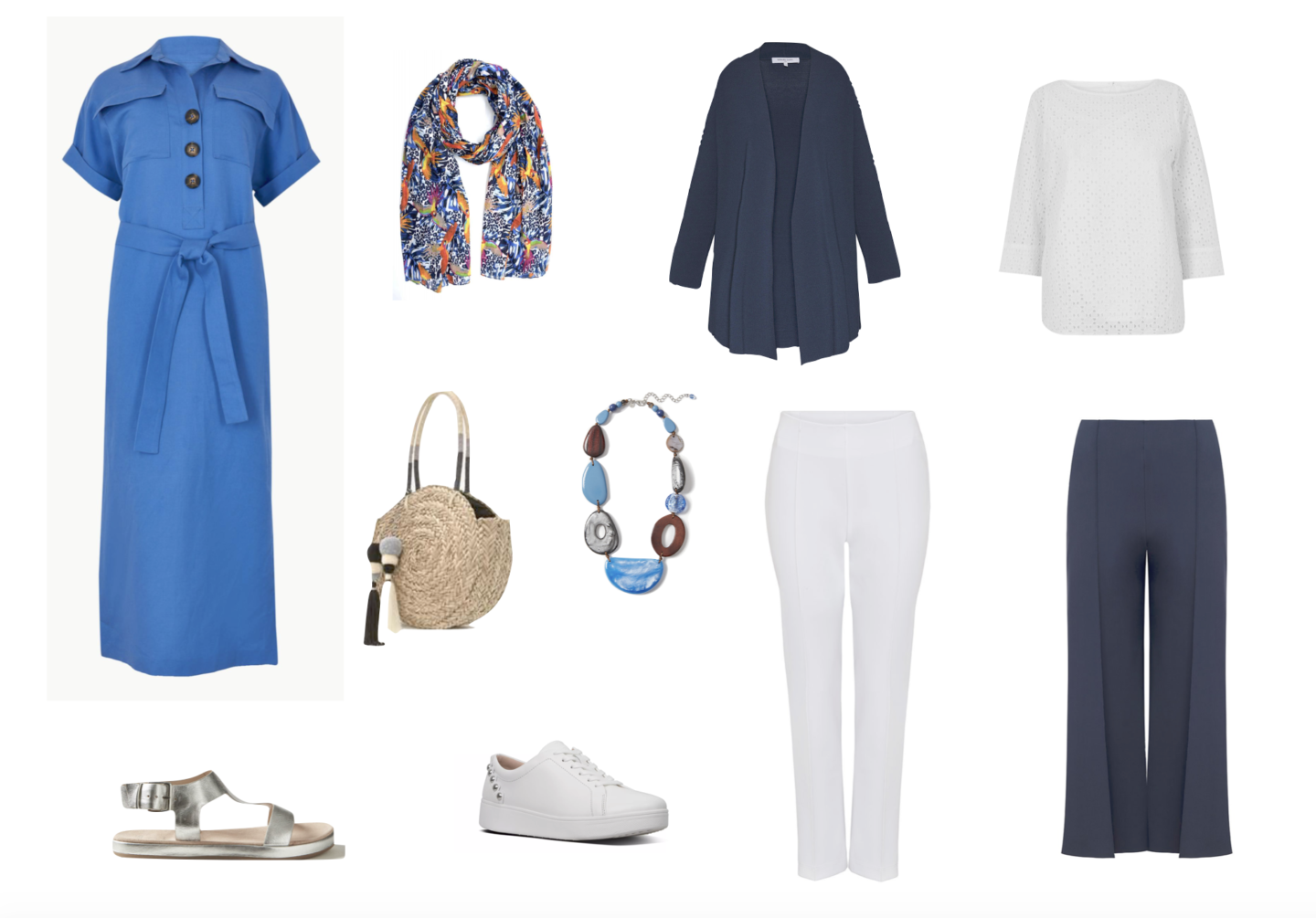 Capsule wardrobe for South of France
I am getting ready to go to the South of France next week. Apparently, the weather has been a bit changeable recently according to my friends there. Also a reader informed me that there has been sporadic rain and high winds. So I am keeping my wardrobe simple. Keeping to a colour scheme means that all the pieces are interchangeable. I have not included a raincoat and umbrella as I keep those in France.
These are just ideas; you will need to adopt the principles to accommodate your current wardrobe depending on what countries you will be visiting and what you might be doing. The items I have chosen could be adapted to city or beach breaks with the addition of maybe swimsuits and kaftans and of course a packable mac just in case.
Details of above:
Blue linen dress MarksandSpencer / Parrot scarf / longline navy cardigan JohnLewis&partners / White broderie Anglais top MarksandSpencer / Straw bag / bead necklace / White foundation trousers Hopefashion / navy foundation cut off trousers Hopefashion / Silver sandals MarksandSpencer / white trainers fitflops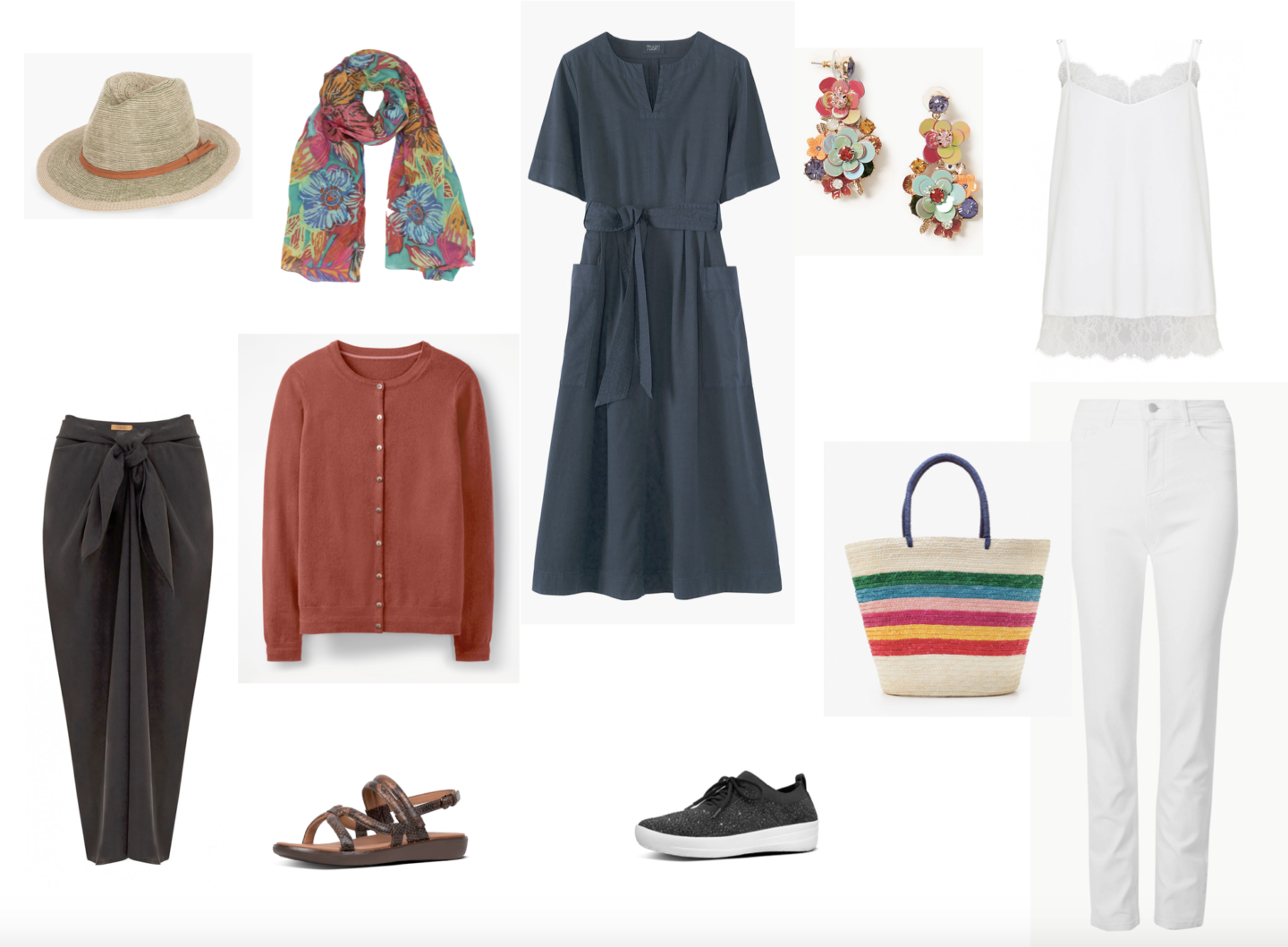 More suggestions incorporating some warmer colour tones. I have tried the black sarong black skirt and it goes well over a swimsuit for the beach but can also be dressed up with a simple top and some jewellery for the evening. I can vouch that the Fitflop sandals are very comfortable and would be ideal for sight seeing trips.
Details of above:
Straw hat / Exotic floral scarf/pareo / navy dress JohnLewis&partners / floral earrings / Longline cami with lace Hope fashion / Sarong wrap skirt Hope fashion / Cashmere cardigan Boden / Stripe basket Boden / White jeans MarksandSpencer / Leather sandals Fitflop / Textile sneakers Fitflop.
More ideas for capsule wardrobes here and here.
Our Chicatanyage pop-up scarf shop will be popping down for a few weeks while we go to the South of France for a holiday and in search of new and exciting scarves. Last orders 10 pm (BST) Sunday 2nd June. We will re-open again on 1st July.