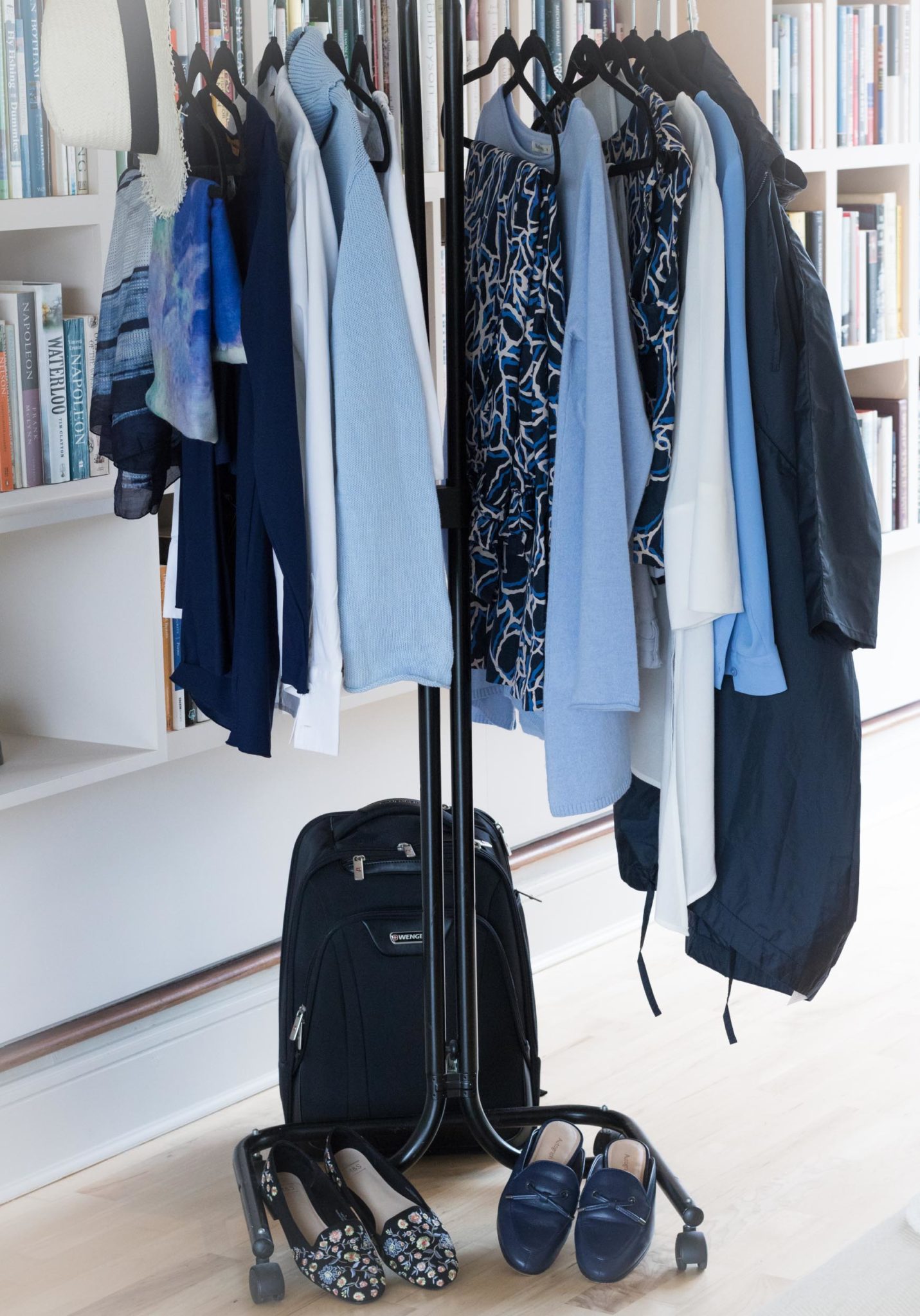 I am currently spending two weeks in the South of France. Hopefully, we will see some blue skies. However I can't be too sure as the weather here has been very turbulent recently with lots of rain and electric storms, so I decided to be prepared wardrobe-wise.
I thought I would share with you the basic capsule wardrobe that I brought down with me. I have based my choices on navy and white/off-white with accents of pale blue. You can substitute whatever neutral and accent colours work for you.
The first Item I brought with me and wore on the journey is a navy lightweight Parka by Hopefashion. I layered it over their foundation scoop neck top (currently reduced from £75 to £37.50) and leggings (reduced from £55 to £27.50). I have found Hope's foundation pieces very comfortable and practical for travelling. See how I wore their wide leg foundation trousers last summer here. I wrapped a blueprint pashmina around my shoulder for warmth.
I chose pale blue as my accent and added two sweaters in this colour. The first a cotton roll neck by WinserLondon (this years version) and the second a blue merino wool by WoolOvers. I included a classic white shirt which is always a useful item as it can be dressed up or down and worn under the sweaters. I have also packed a couple of white/cream tops and a no crease blue top from MarksandSpencer (similar). I travelled in a pair of trainers and popped my new embroidered slip-on shoes (US link) from Marks&Spencer and a pair of navy mules (similar) into my case. The final two items are a pair of wide print trousers and matching top from People tree. This year's versions here and here. I plan to mix these pieces with my cream, navy and pale blue tops.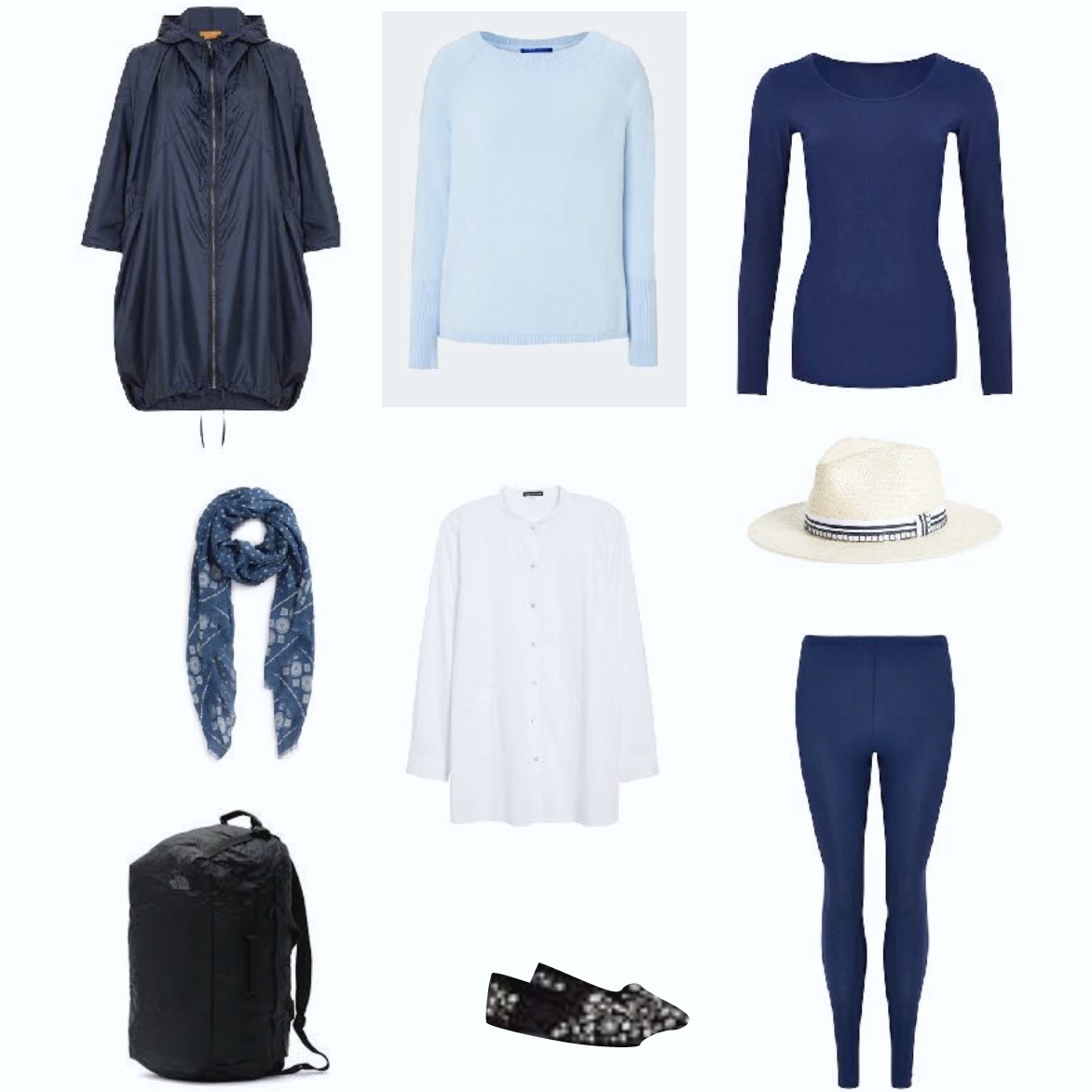 Above: Navy parka // Blue sweater // Navy foundation top // straw hat // Navy foundation leggings // Embroidered shoes // rucksack // Scarf // white shirt.
I managed to fit all the items on the clothes rail into my small backpack together with my computer.
I still had room for a pair of jeans or trousers in my case plus underwear and cosmetics. I have not included these as I keep these items here in our apartment.
Shop capsule wardrobe:-