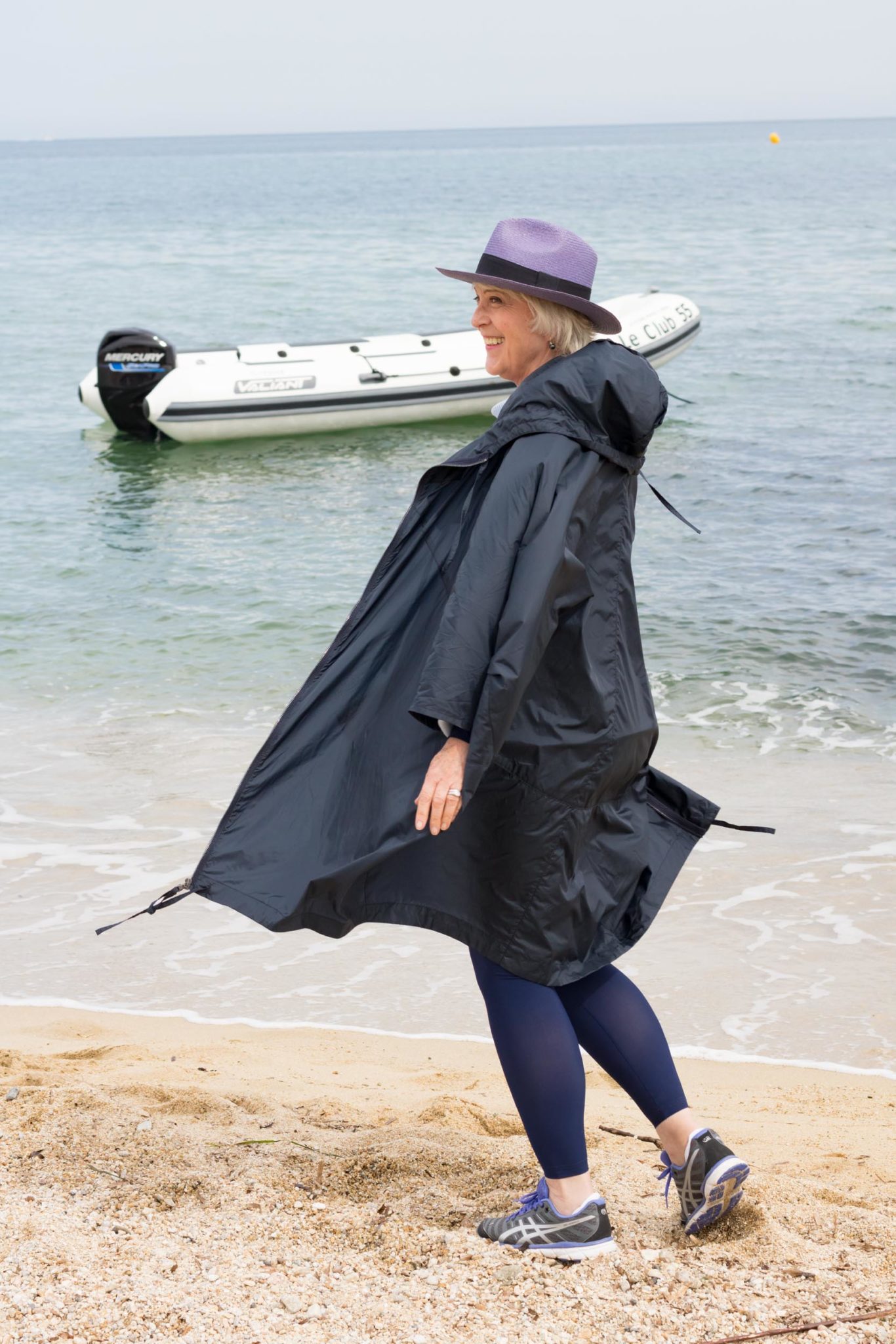 Having fun on Pampalonne beach. The sun has finally decided to shine and we were able to have lunch on the beach with friends. However, it was definitely not bikini weather and I was glad I was wearing layers. If you refer to my previous post Capsule wardrobe for a trip to France you will see that I am making good use of the items I chose. I am wearing my navy lightweight Parka by Hopefashion over their foundation scoop neck top and leggings).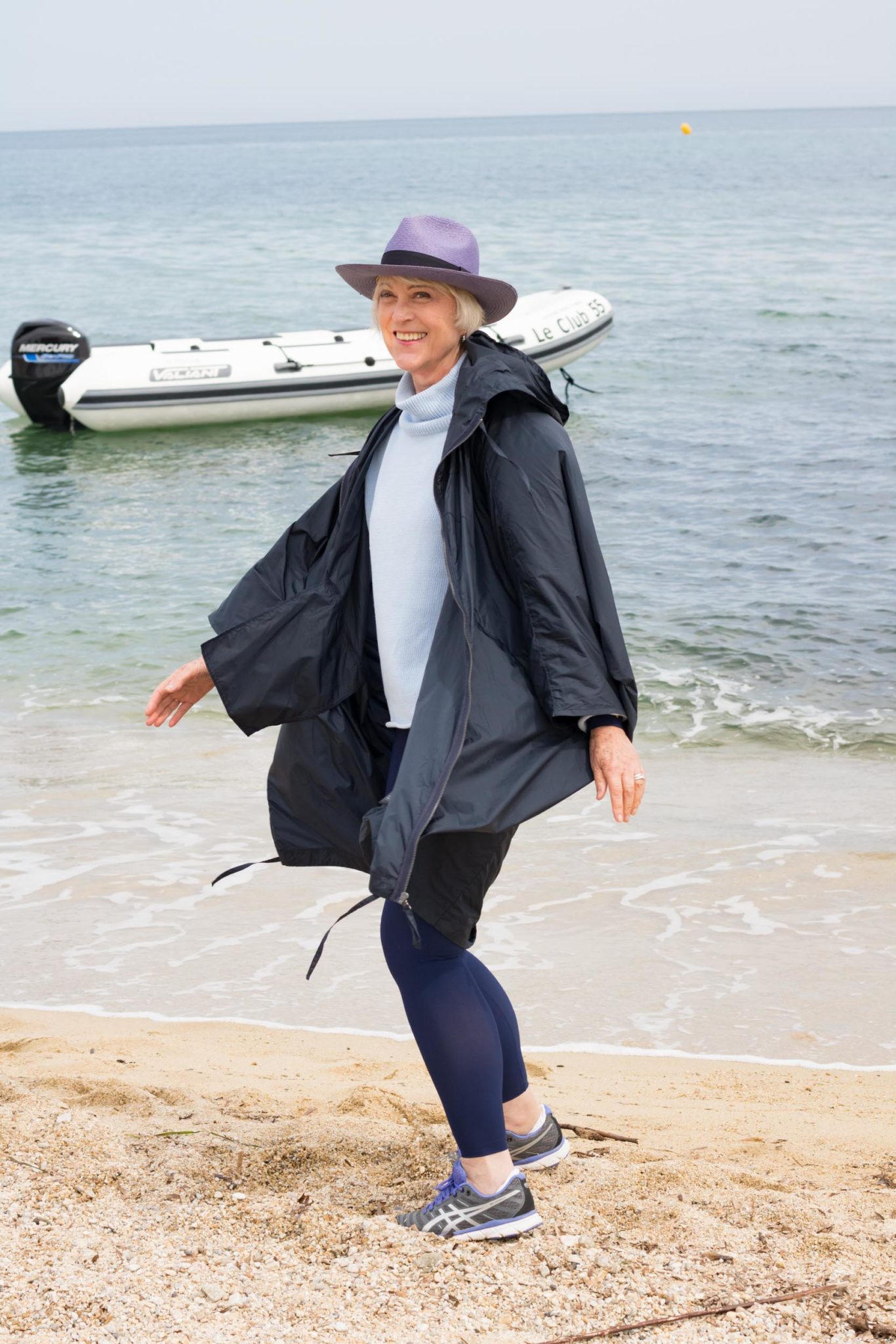 My pale blue cotton sweater just added the right amount of warmth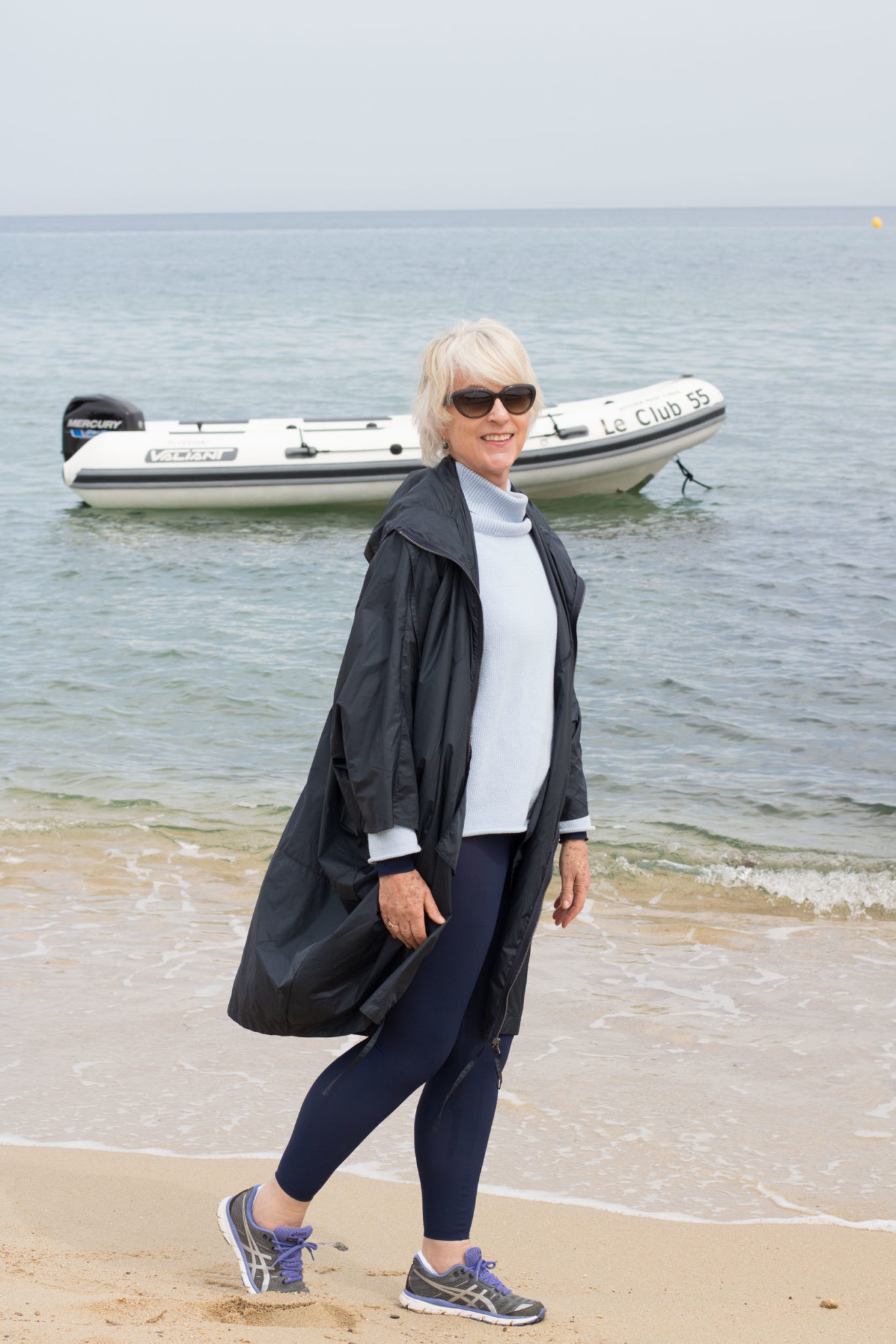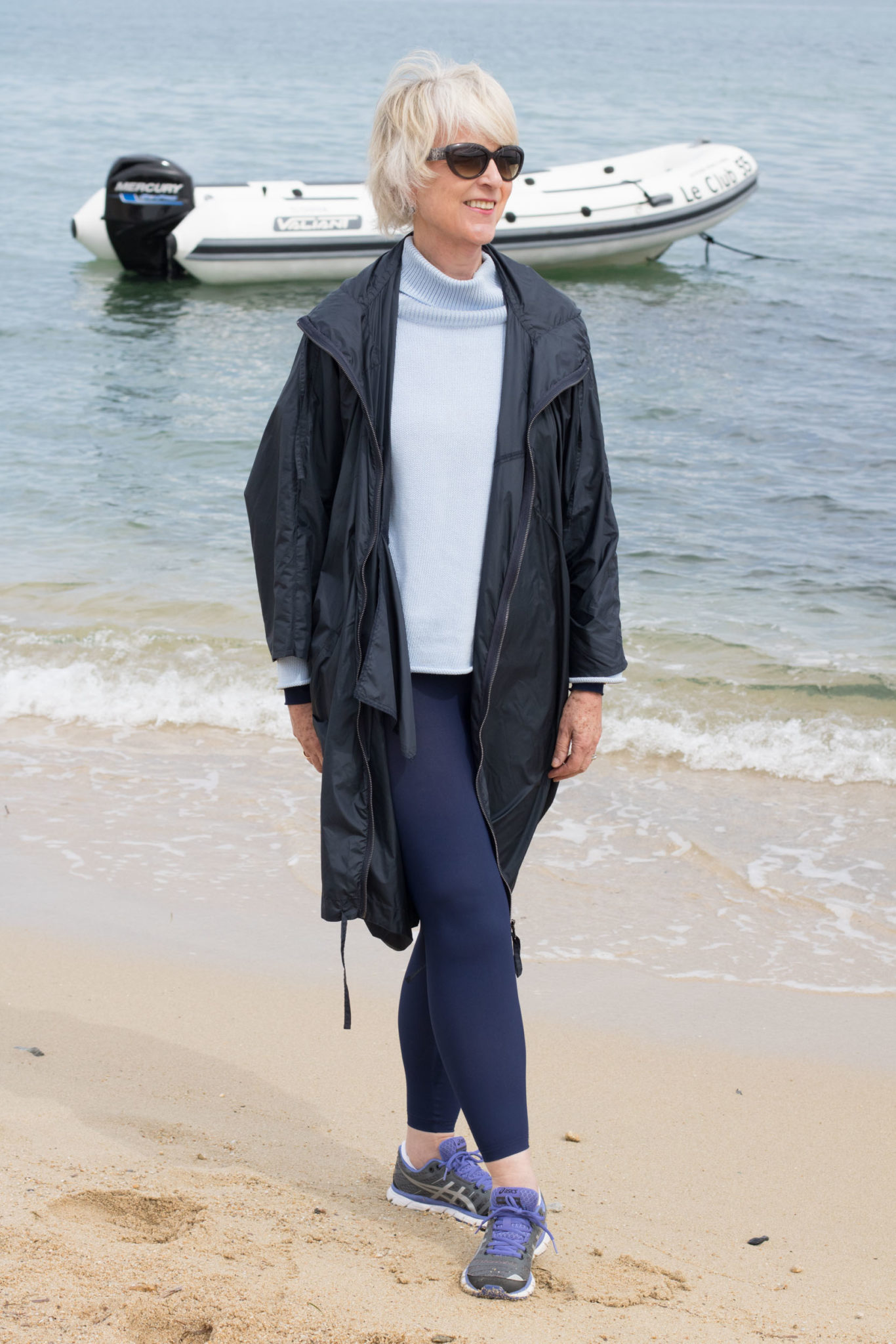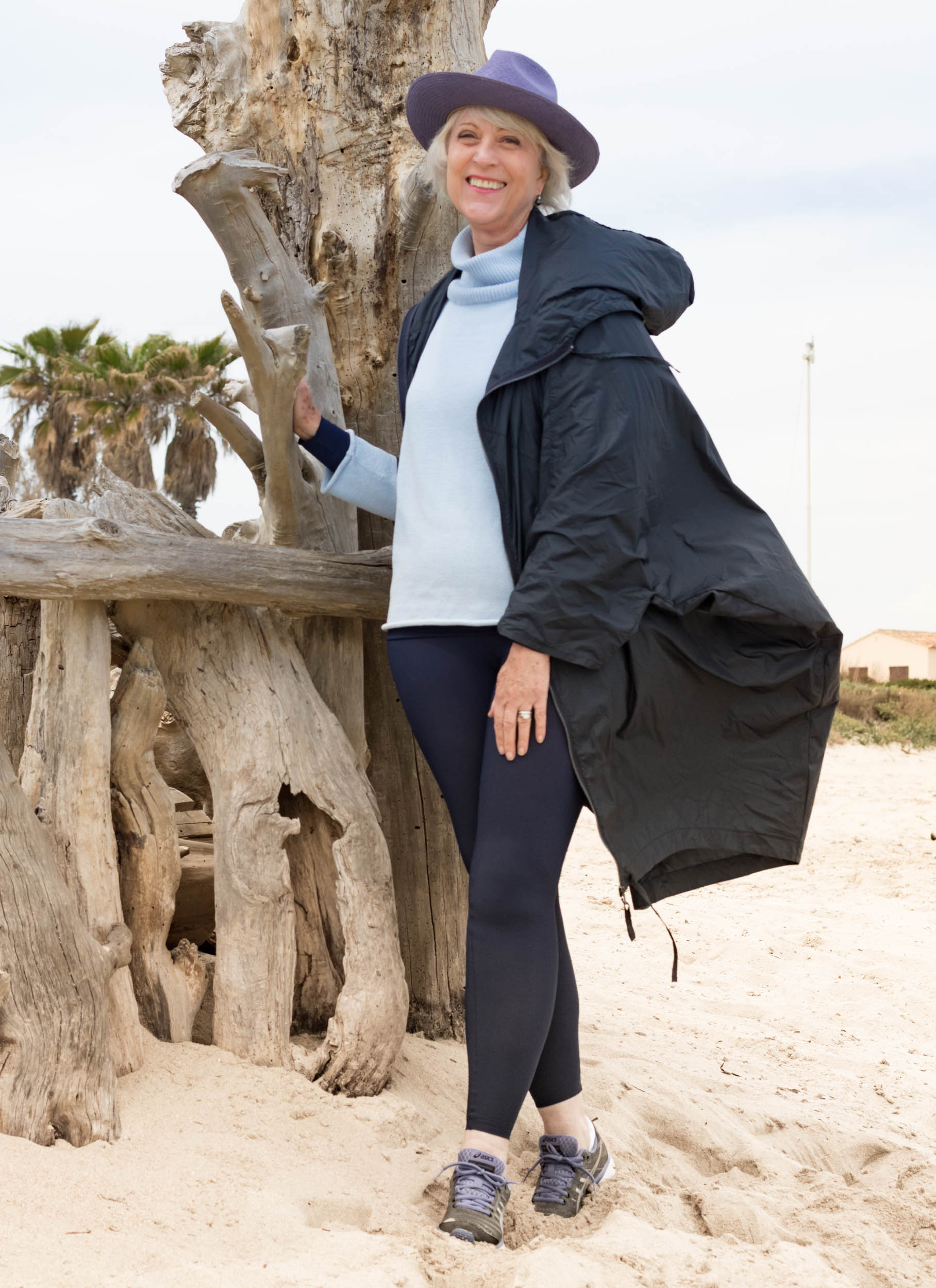 All photos were taken by my friend Dee. The boat behind me belongs to Club 55. It was not busy that day as the large yachts have not arrived yet for the summer season.