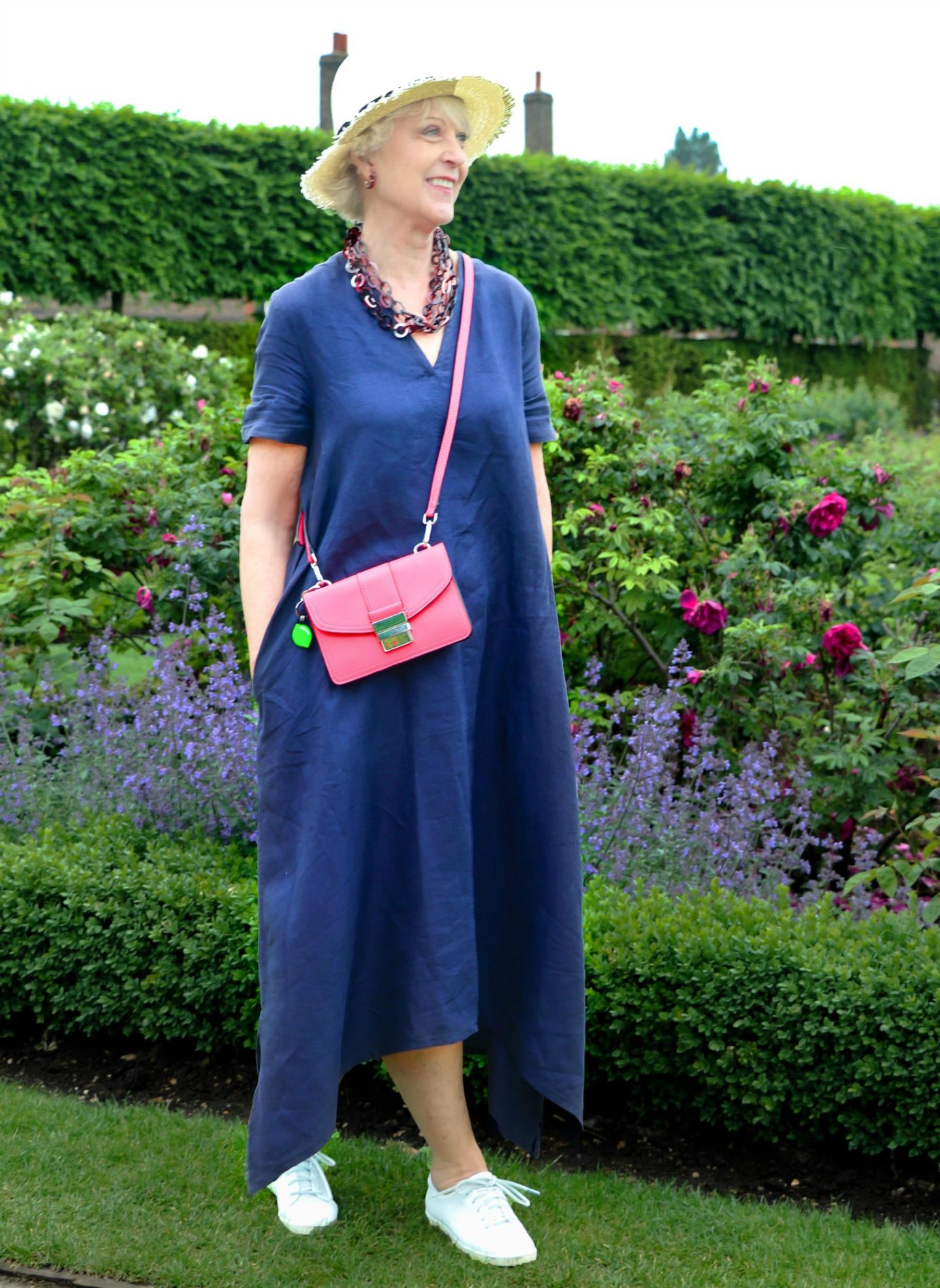 As you read this post I will be enjoying the delights of Paris. If the weather is as predicted I shall be wearing my new navy handkerchief maxi dress from John Lewis. It formed part of my Paris Capsule wardrobe. It is linen and yes it does crease. I know that linen divides opinion. You either love or hate it. I am in the love camp. So let's take a minute to discuss the properties of linen. In high temperatures, it is one of the coolest fabrics you can wear. I keep several linen outfits in our apartment in the South of France ready for the hot and humid months of July and August. There are some great linen dresses for sale in the local markets and many chic French women buy and wear them with confidence and an air of Je ne sais quoi.
Yes, linen creases. If you are going to wear linen this is something you will need to embrace. I give mine a quick press after washing and then relax and enjoy its natural qualities.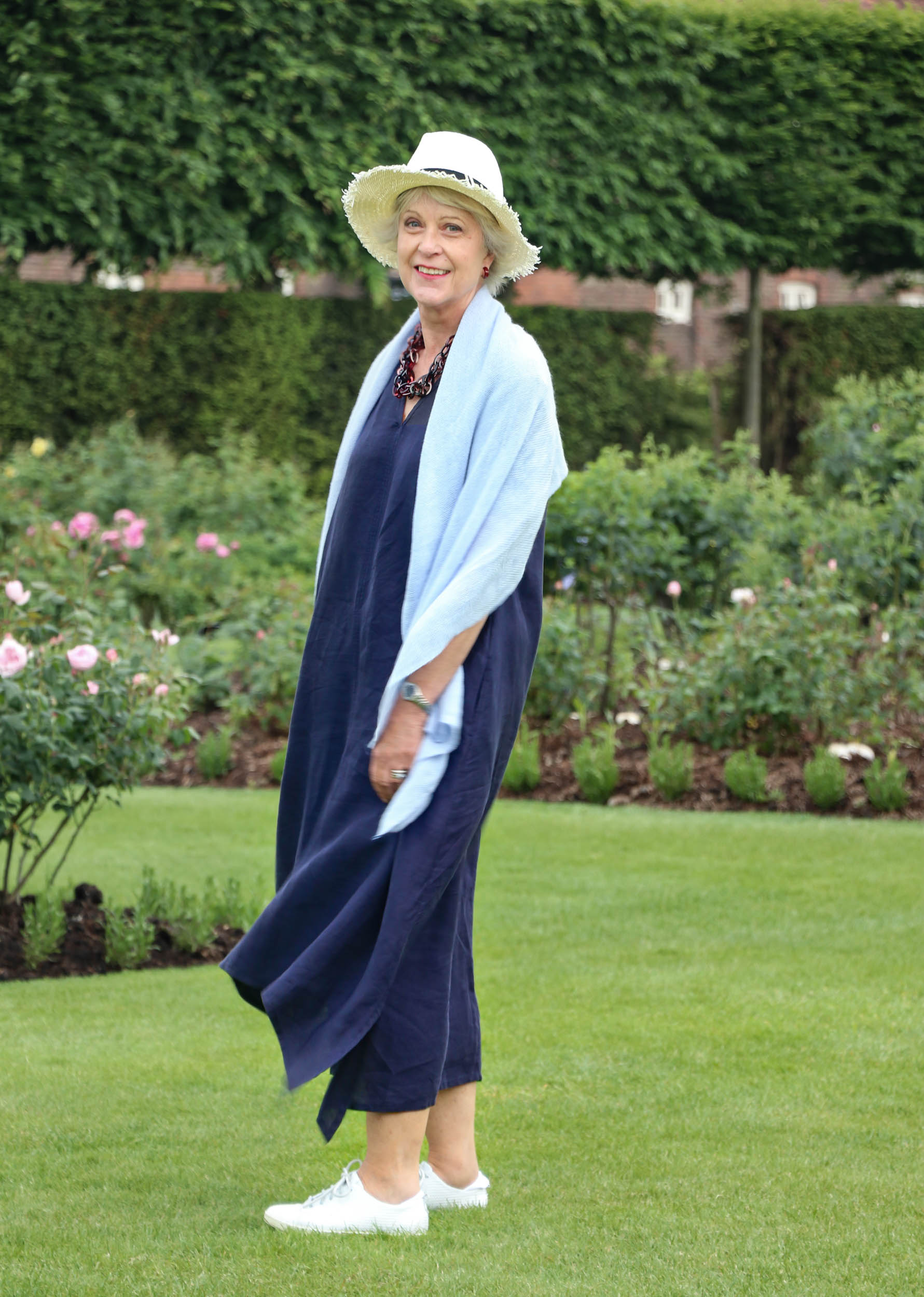 A simple linen dress is a wonderful blank canvas on which you can paint your own picture with the aid of accessories. Here I have added a pale blue light wool shawl, frayed edge straw hat and chain bead necklace. I have had my hat for several years (similar) and purchased my scarf and necklace in St.Tropez market.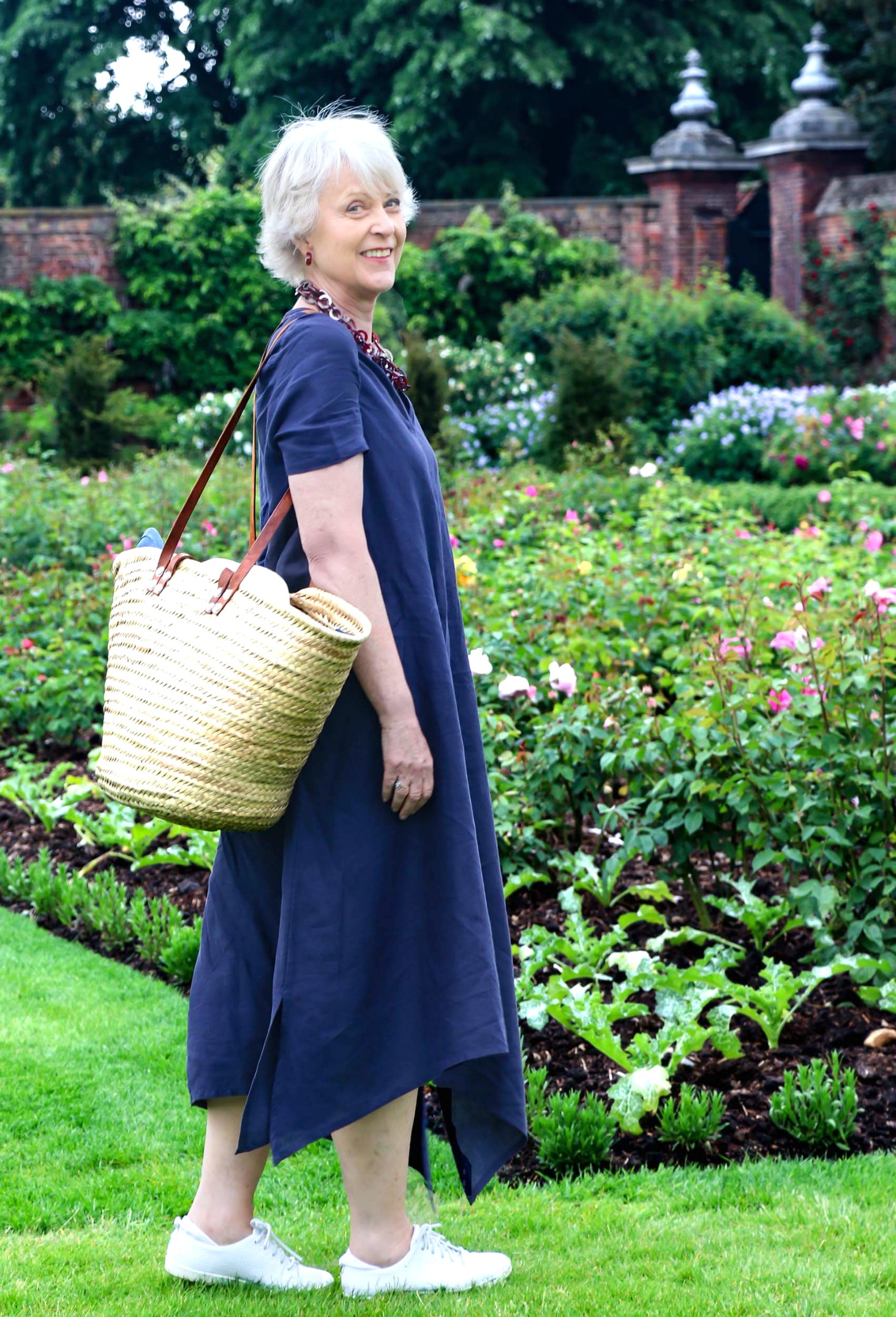 My basket is also from St.Tropez market. Wicker baskets are very popular this year so there are plenty available in the shops at the moment.
Do you accept and embrace the properties of linen or is it not your cup of tea?
The photographs were taken in the gardens of Hampton Court Palace by Laura Hines, follow her on Instagram.