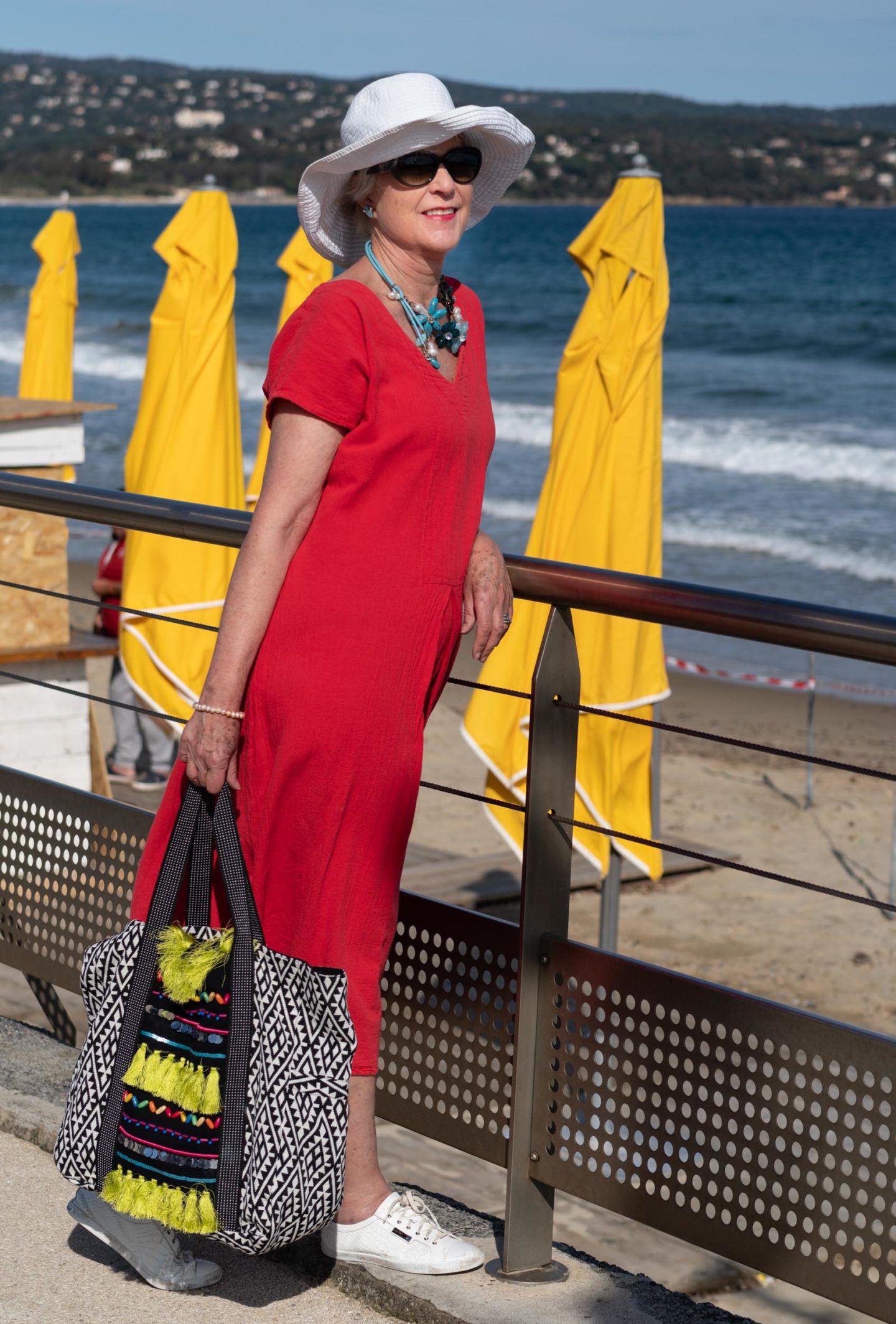 I love discovering new brands especially ones with an interesting story to tell. So I am thrilled to introduce you to Onelife Clothing Online. We met over the internet via Instagram and I am glad that we did. Oneline clothes dating!
The story:
Carol O'Gorman founded Onelife Clothing Online in 2008. Her reason and inspiration came from her inability to find clothes that were fun for an elderly, slightly larger, lady. Approaching her seventies she thought people looked through her. She felt that the clothes she was wearing didn't portray her vibrant personality or the energy she felt she still had. As her husband was in the military they spent many years abroad. When he retired the deal was that Carol could do something she had always wanted to do and that was to design clothes!
For me, this story is not just about the clothes but about one woman's desire to fulfil her dreams and the courage to do so regardless of age.
What I am wearing in the photo above:
My relaxed fit dress is ideal for sunny days and warm evenings. You can dress it up or down depending on the occasion by switching up your accessories. I have not worn a deep coral colour before. I was not sure at first whether it suited me however it grew on me and I shall be wearing similar colours in the future.
My selection from the range:
I went to visit their showroom in Kingston in March just before my trip to France. The range was very inspiring and I selected the items I am wearing in the photos to take with me.
Easy to pack:
I only take a small cabin case when I travel and it has to contain my Macbook Pro and other essentials. The pieces packed like a dream. I rolled each one into a ball and tucked them in the corners of my case. They came out as fresh as daisies and I did not need to iron them before the photo shoot.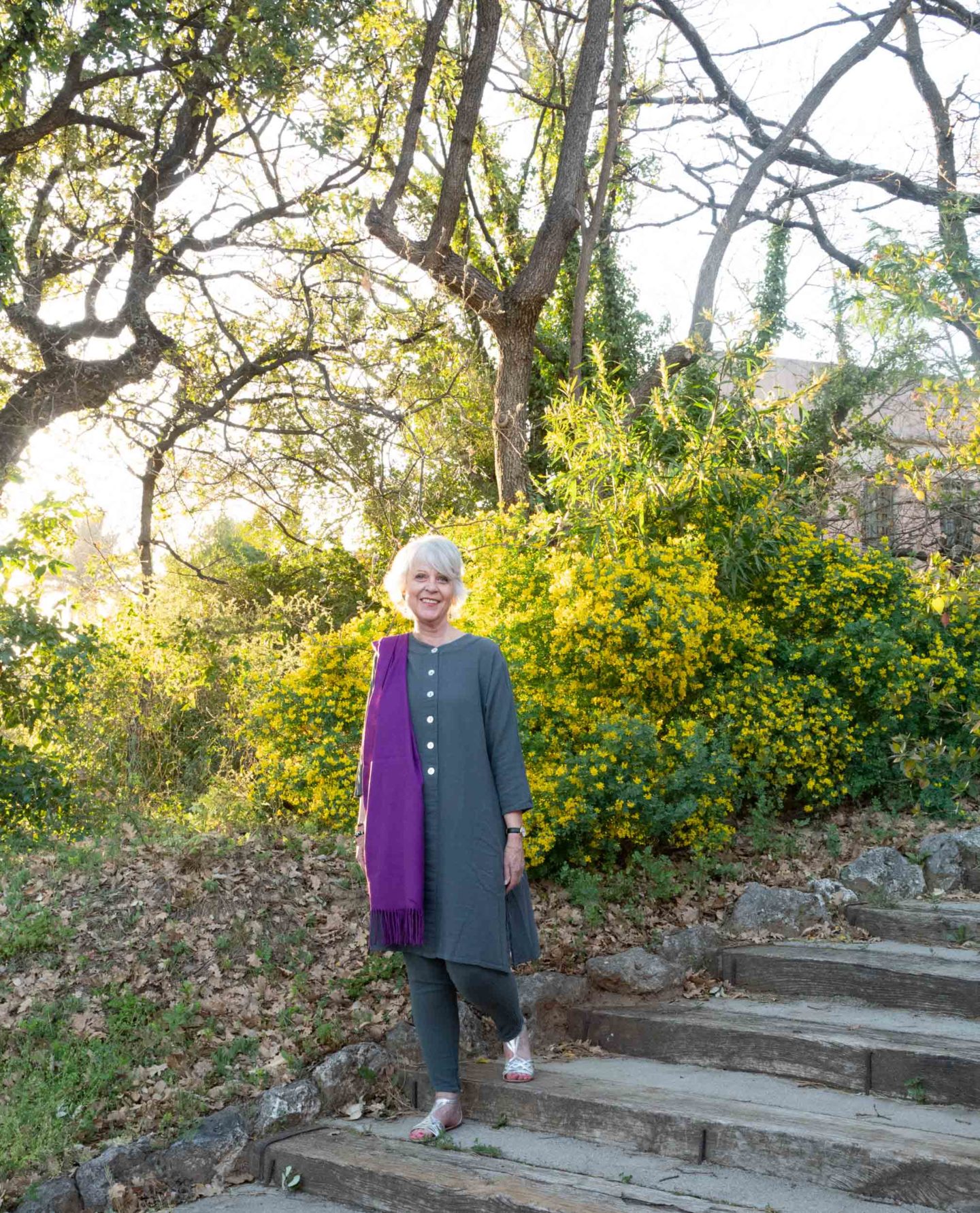 In the photo above I have layered their graphite tunic top over slim leg trousers in graphite. I have added a pop of colour with a purple cashmere scarf/shawl

The material used in the range is garment-dyed 100% cotton gauze. The high-quality cotton material helps to create a relaxed, casual and comfortable look. There are a variety of styles allowing you to experiment and discover the looks to match your lifestyle. Be inspired by the vibrant colours of textures.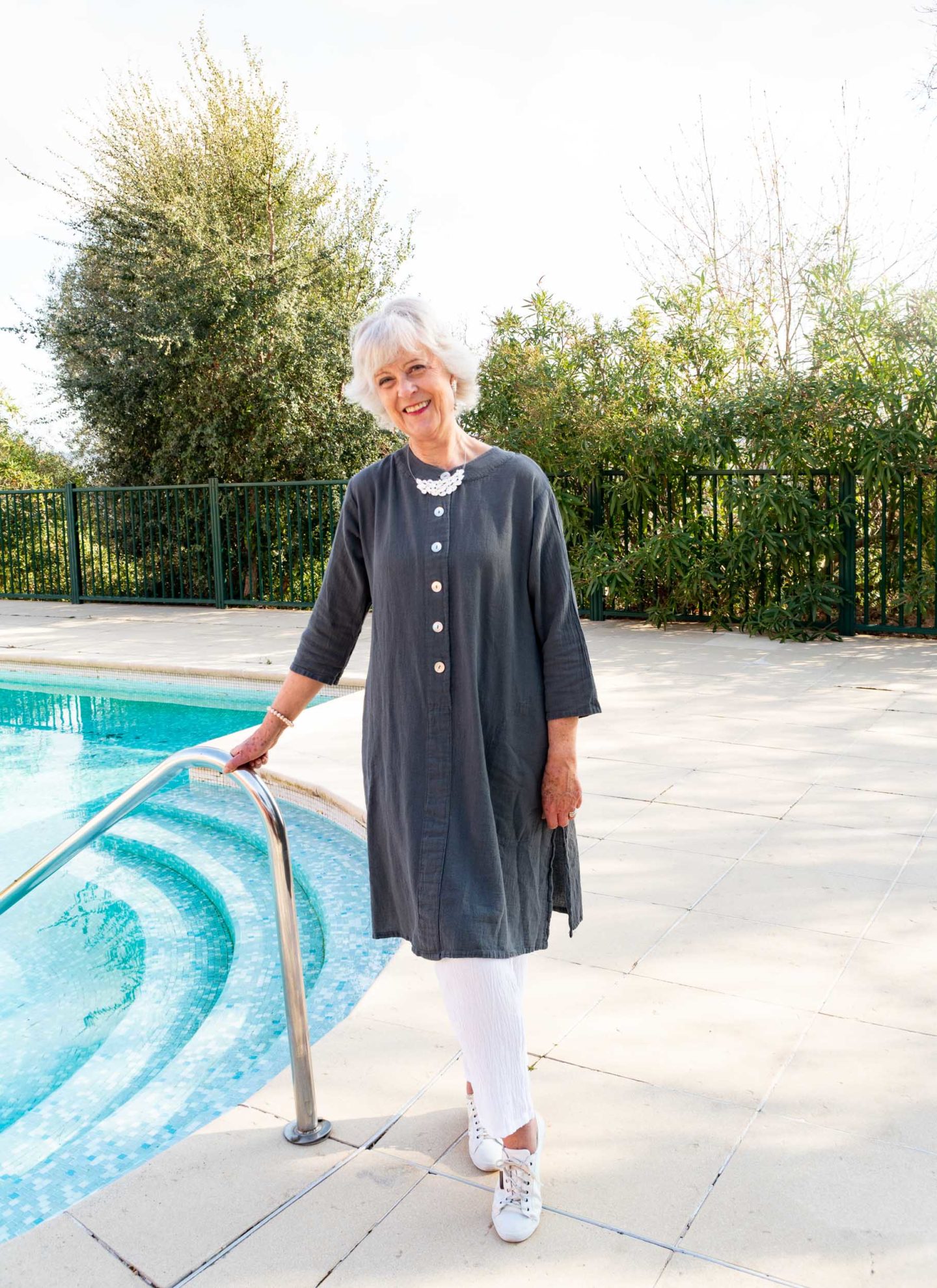 Above I have teamed the graphite cotton tunic top with a pair of white cotton trousers.The trousers are so comfortable as they have an elasticated waist. The style is slightly cropped and tapered at the hem.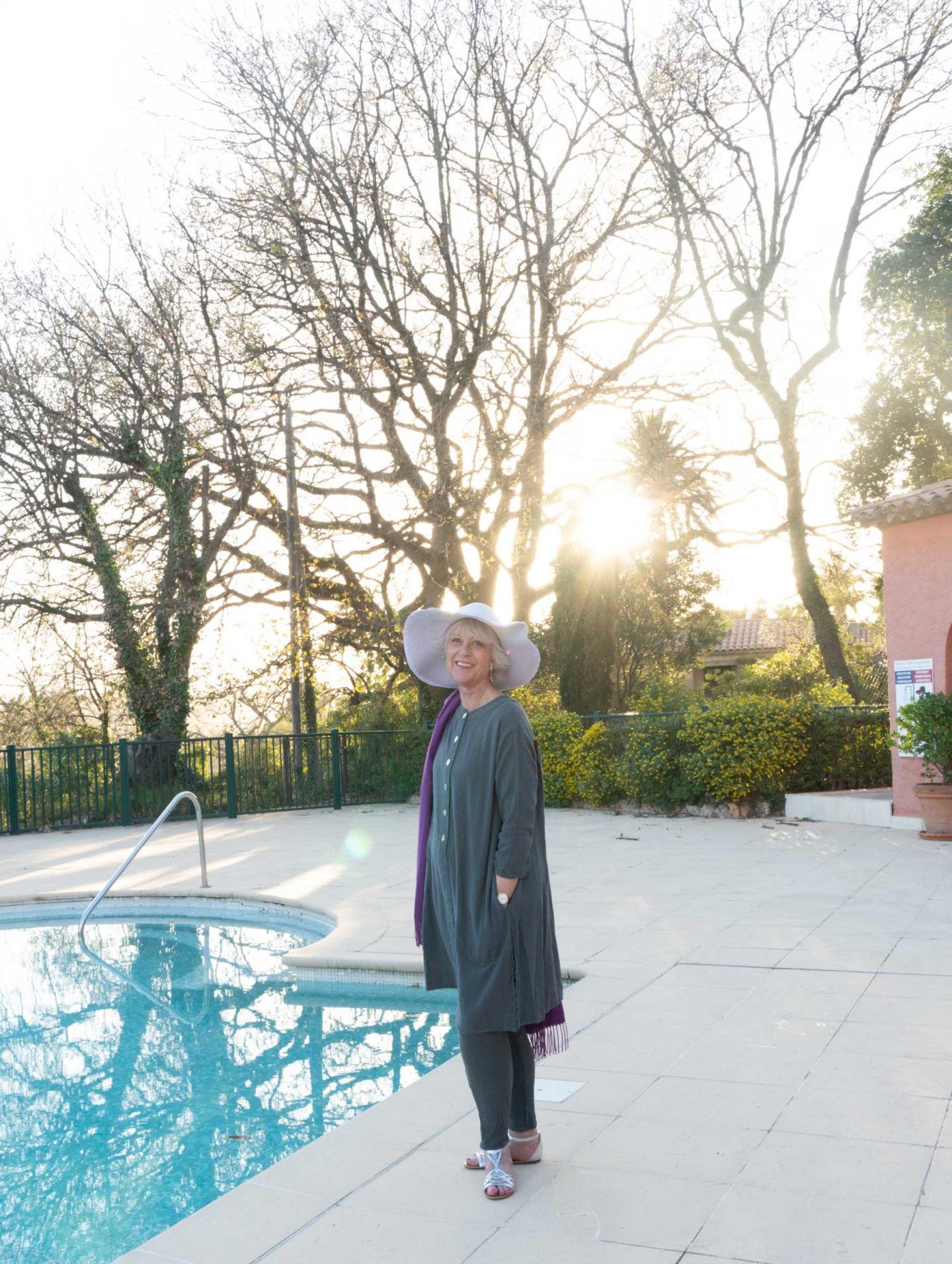 Onelife is easy to wear and easy to look after!! The pieces are ideal for layering as you can see from the photos. Just add a large sunhat and some silver sandals for extra pizazz.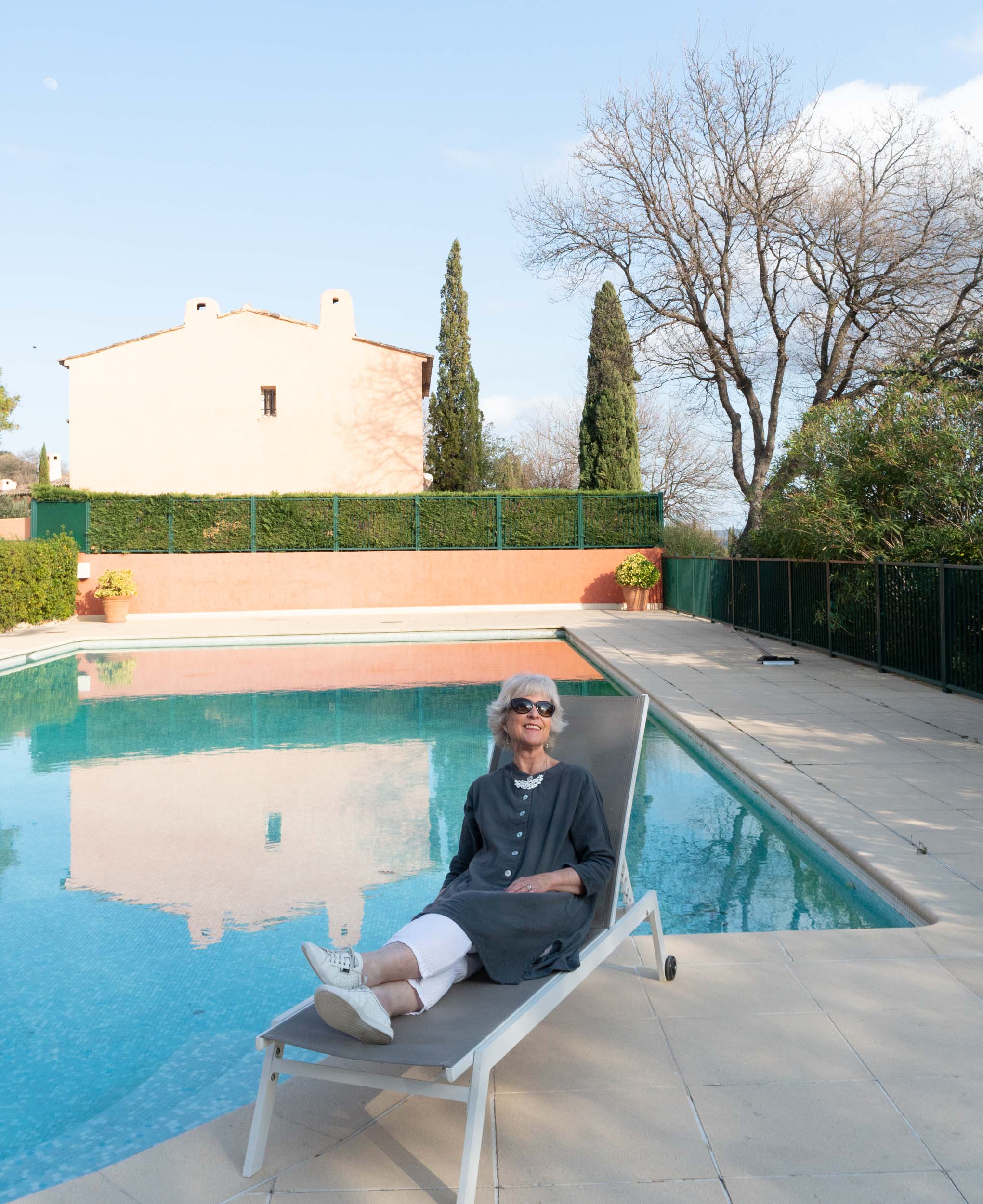 I could not resist a quick relax in the late afternoon sun.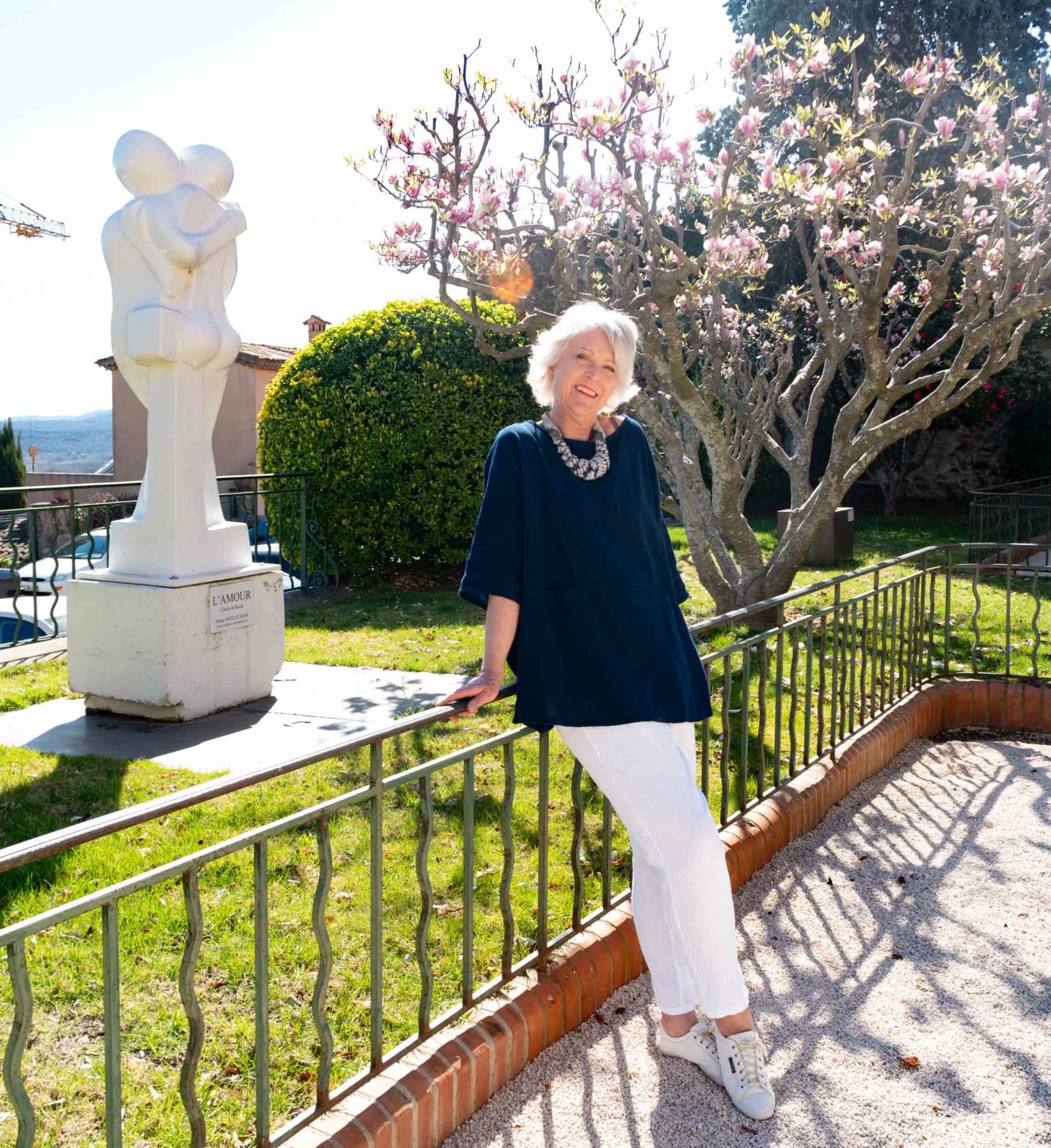 For a stroll around our picturesque village, I am wearing a mid-length cotton top with 3/4 sleeves over a pair of white cotton trousers.
If you are planning your summer holiday wardrobe or packing for a cruise I can highly recommend Onelifeclothing.
Disclaimer: This is not a sponsored post. I borrowed the clothes that I am wearing above to take to France in March in order to photograph them in a Summer setting. They have subsequently been gifted to me which is wonderful as they will definitely be forming the basis of my Summer wardrobe.