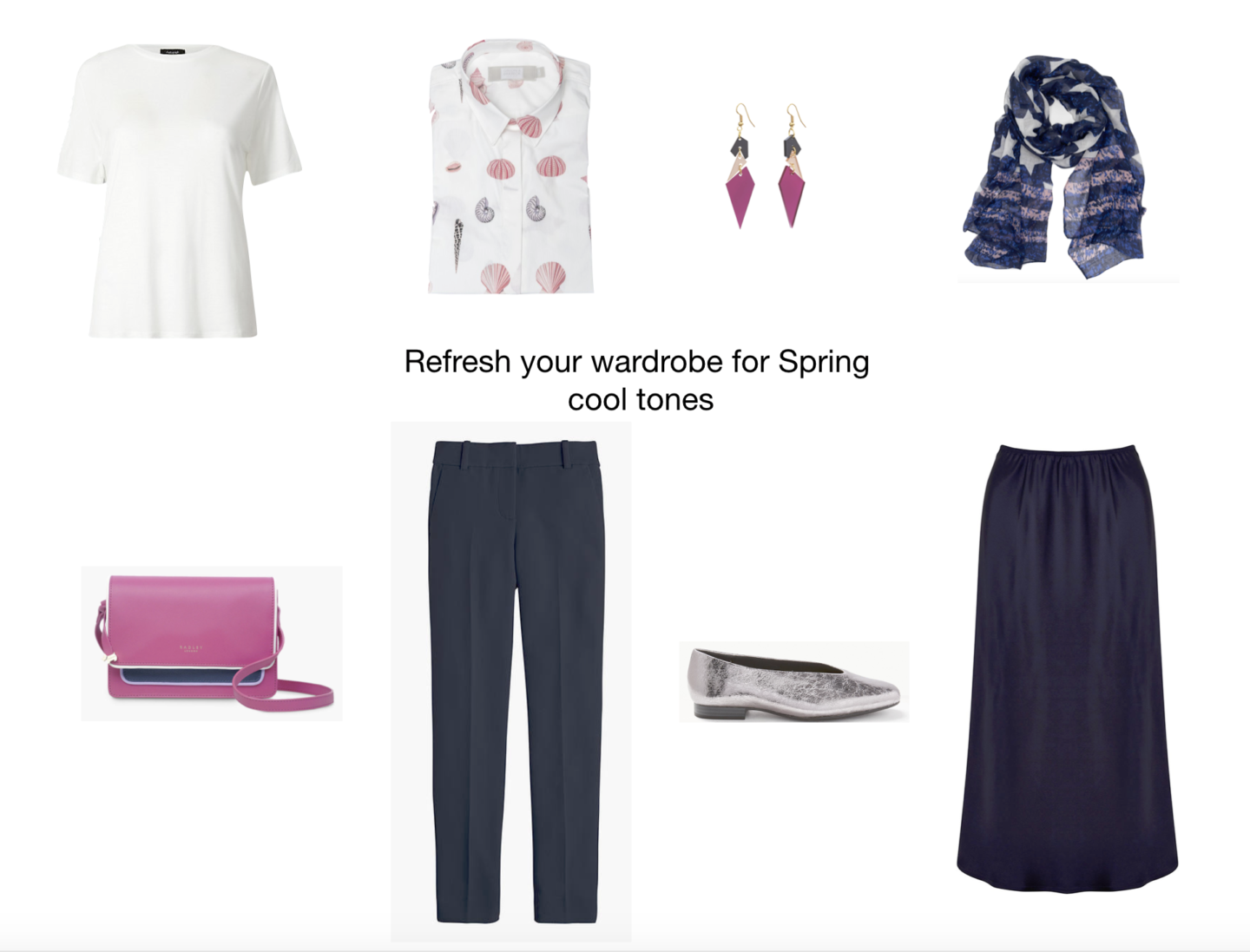 As promised I have put together a few items that might inspire you to refresh your Spring wardrobe if you have cool colouring. White tee shirts are always a good basis for any well-curated wardrobe.
I did some research on white tee shirts while I was in central London yesterday. White tees never really last more than one season if you wear them often. As well as replacing my budget priced tees from MarksandSpencer I took the time to try on a few from other shops. The ones I liked were a classic well-cut tee from Arket. I also bought another one of my favourite styles from Cos. I particularly like the trapeze shape of this tee as I can wear it over a pair of trousers and it does not cling to those pesky mid-life tummy rolls.
Details of above:
Whitetee Marks&Spencer / Sea shell shirt TheBiasCut / Diamond shape earrings JohnLewis&Partners / Blue abstract print scarf Chicatanyageshop / Pink bag JohnLewis&Partners / Navy stretch trousers J.Crew JohnLewis&Partners (US) / Pewter pumps Marks&Spencer /Navy bias cut skirt Hopefashionuk.
Hopefashionuk has some excellent pieces just in that will zizz up your Spring wardrobe. MeandEm also has both neutral and colourful options. Boden have some excellent white tops.
Options for your Spring wardrobe: