A warm colour combination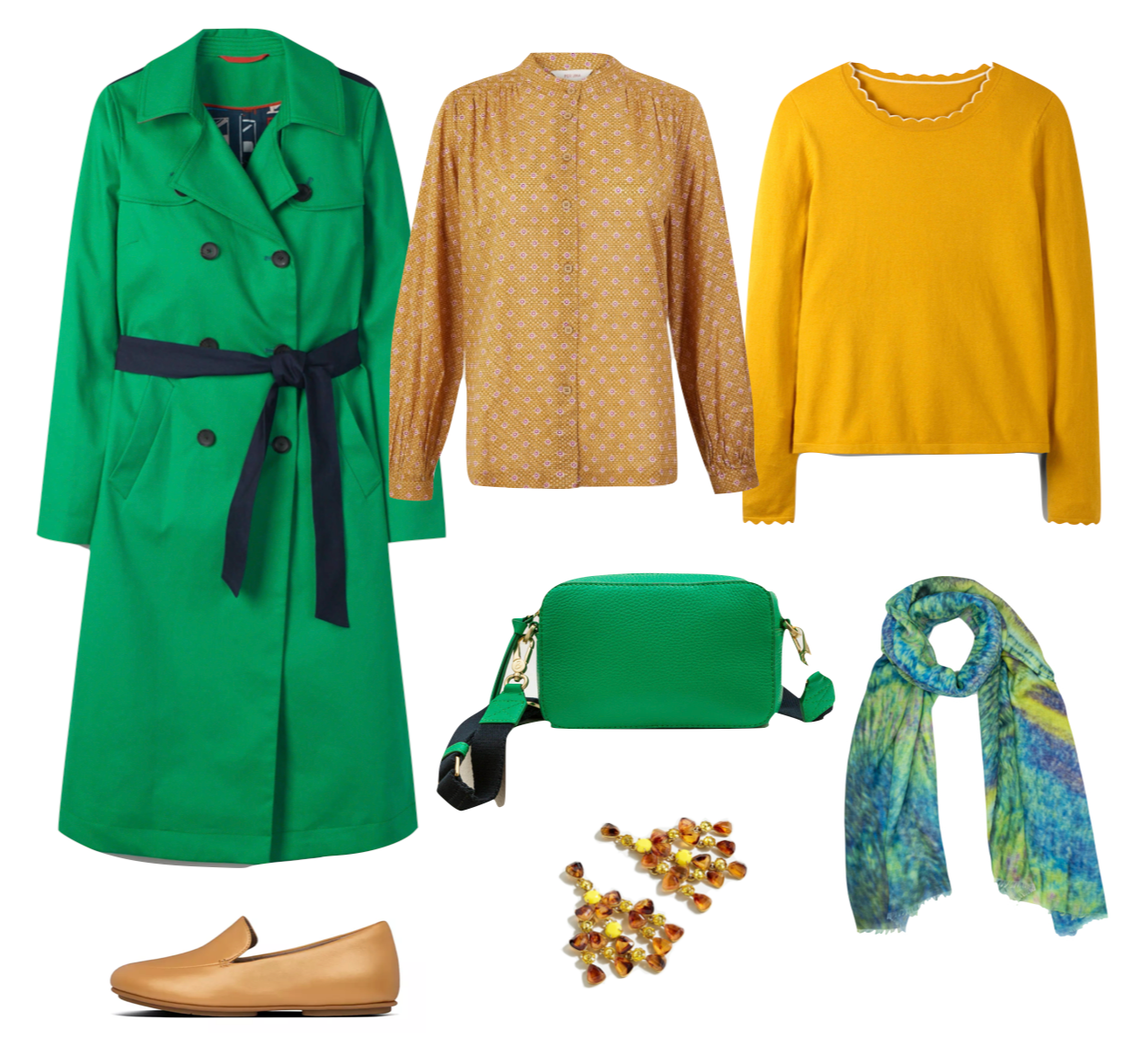 Having reviewed the new Spring colours in my previous post I thought that today I would have a play with some Spring colour combinations. You may already have some of these colours in your wardrobe. Have you thought of introducing a new item in a colour that you might not have tried before? You may discover that it can jazz up your existing wardrobe. Accessories or a reasonably priced tee shirt or top is often the safest way to try out a new colour.
Details of above: Green trench coat Boden | Print high neck blouse MarksandSpencer | Scallop neck sweater Boden | Green crossbody bag Boden | Green\blue wavy print scarf Chicatanyage shop | Metallic leather loafer FitFlop | Bronze chandelier earrings J.Crew.
Spring colour combinations. Warm colour options:
A cool colour combination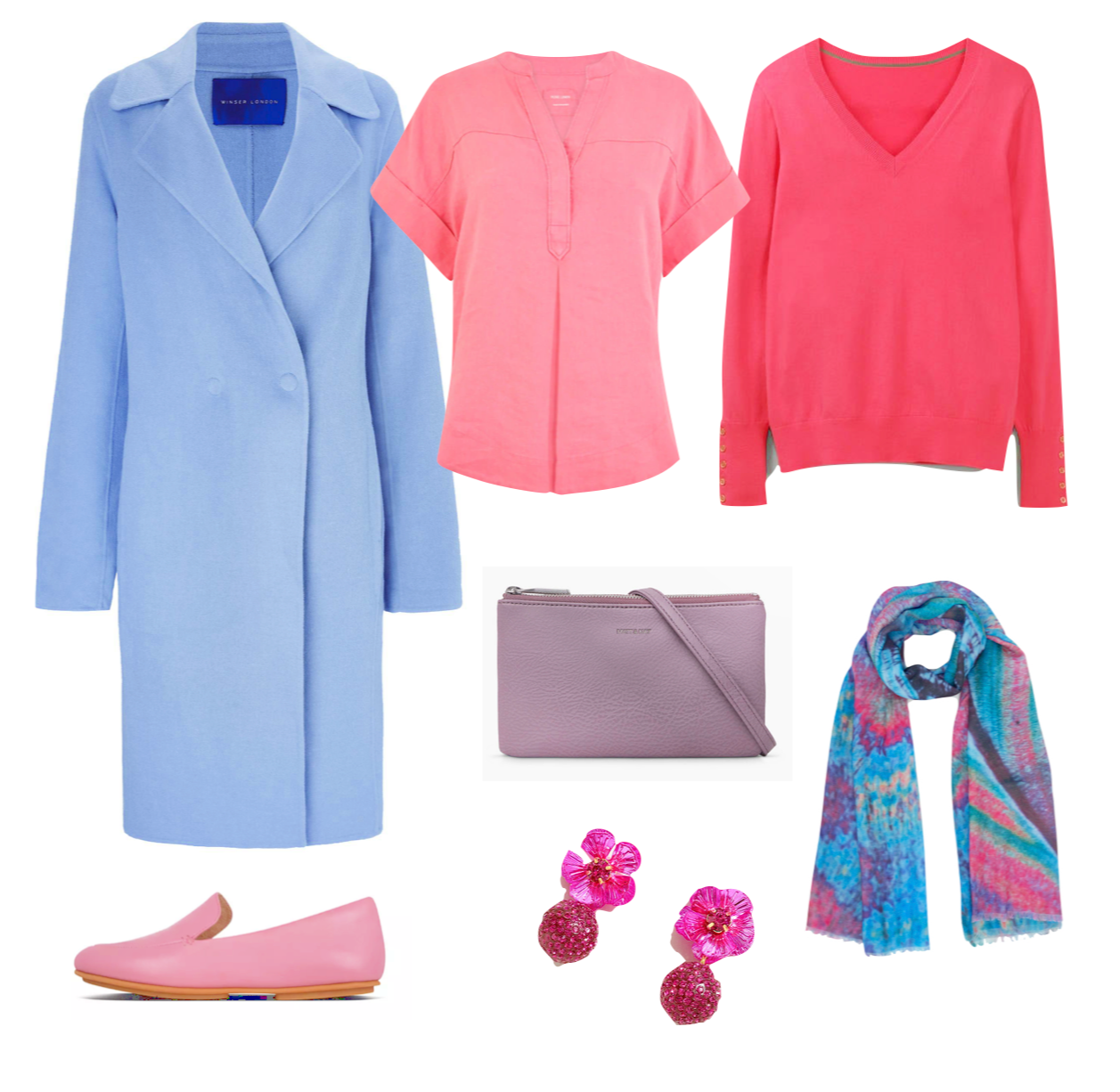 As I have grey hair and favour light bright cool colours the above collage is my favourite. I often combine purple and pink example here. I have also been known to wear pink and red example here.
Details of above: Lilac coat Winser London at JohnLewis&Partners | Pink linen blouse MarksandSpencer | Pink V neck sweater Boden |Lilac crossbody bag Matt & Nat at JohnLewis&Partners | Blue/Pink wavy print scarf Chicatanyage shop | Pink loafers FitFlop | Flower earrings J.Crew.
Cool colour options:
What colour combinations have you experimented with recently?