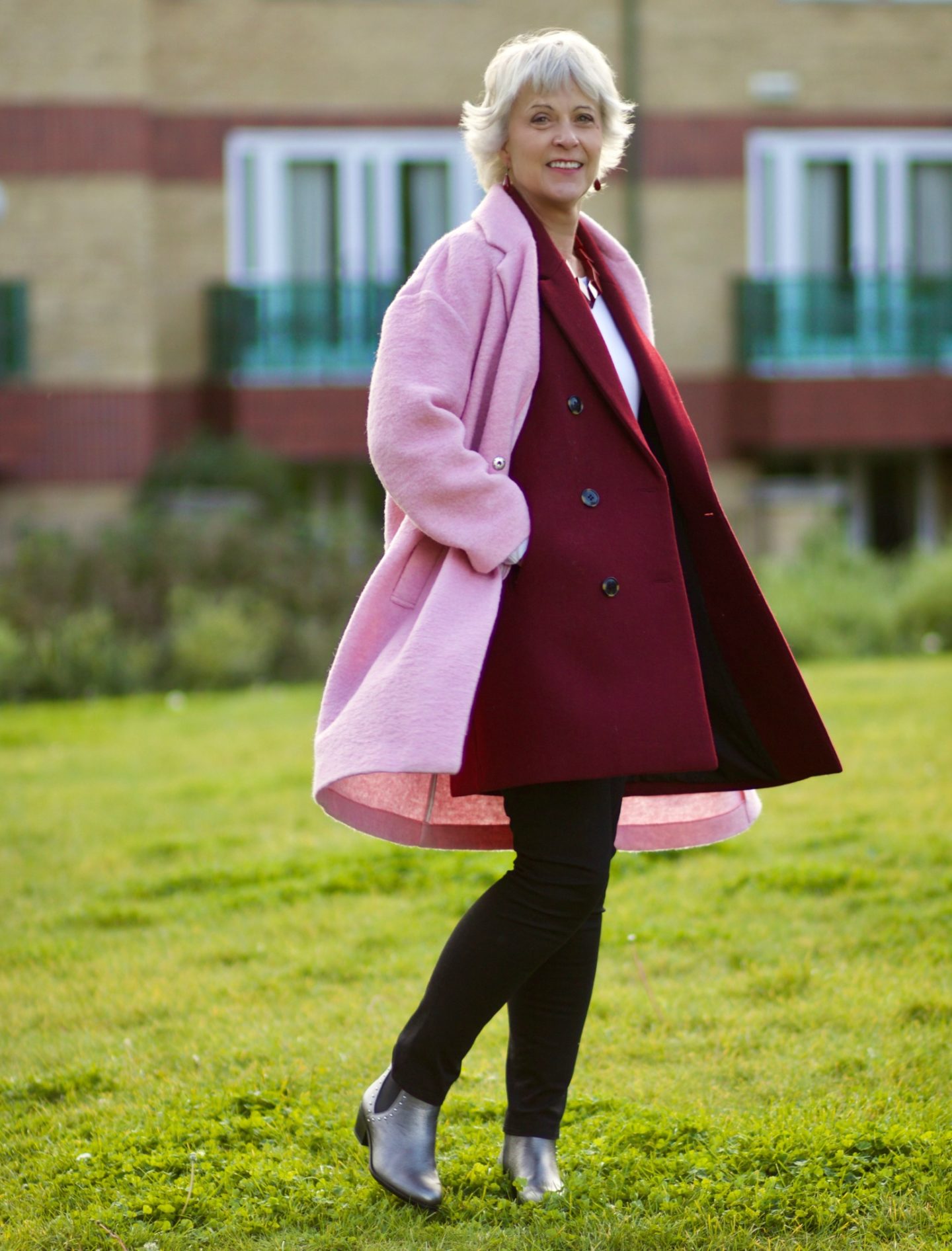 As we move into a new fashion season our thoughts turn to coats. Buying a new coat can be a daunting prospect. In my opinion, your coat forms the centerpiece of a well-curated wardrobe. Choose to invest in a good quality coat that will last for years. Perhaps be bolder and go for one of the on-trend coats at a more modest price.
The coat I am wearing above I bought last year from Mango still available (USA link). I chose it because it was a good price and in "the colour of the season". You can see how I wore it last year here. It can definitely do another season as it is in good condition and I am still loving pink.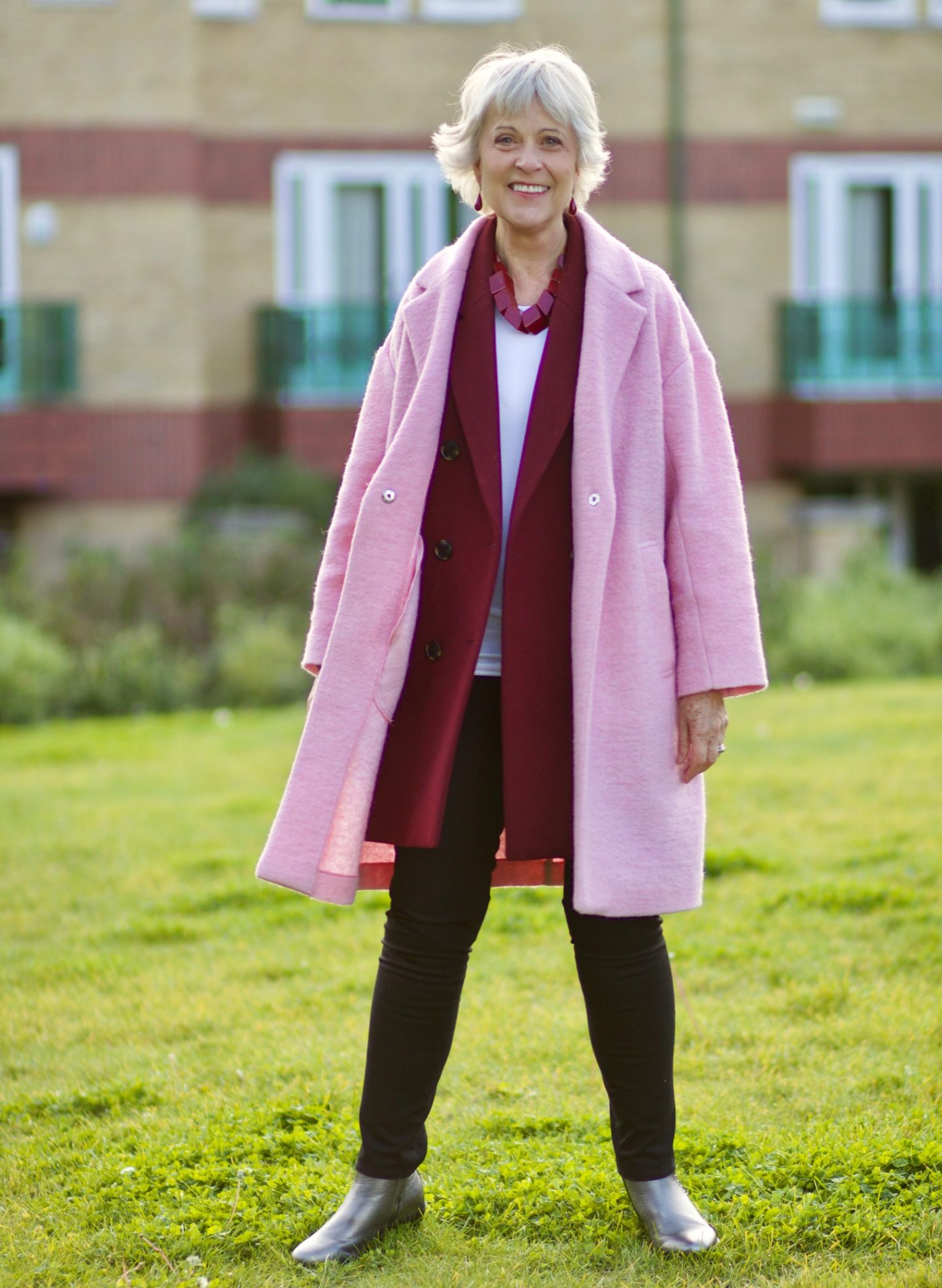 This season I have decided to style it with my burgundy sleeveless waistcoat from Zara. I searched everywhere to find something similar but to no avail. Sleeveless waistcoats don't seem to be popular this year. I am going to continue to wear mine as I find them warm and practical.
My pink Mango coat.(USA link) . Good value. I am still loving it.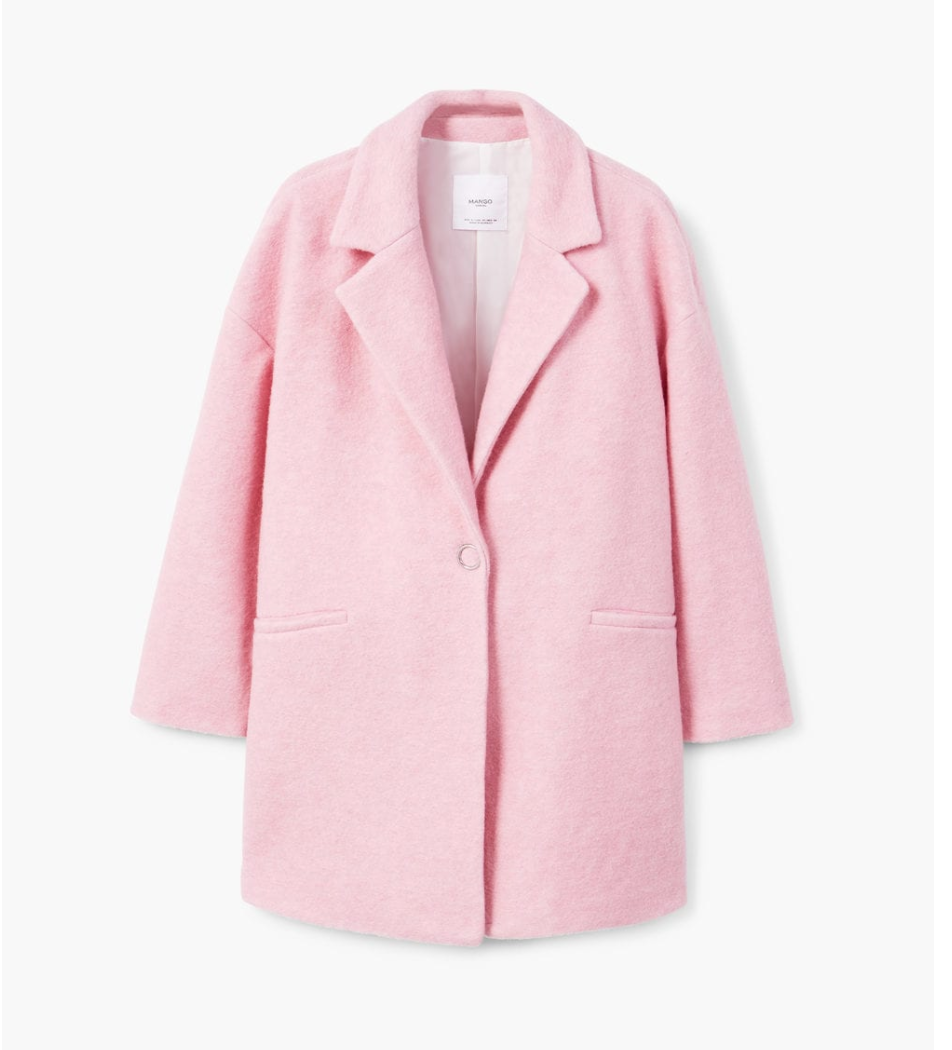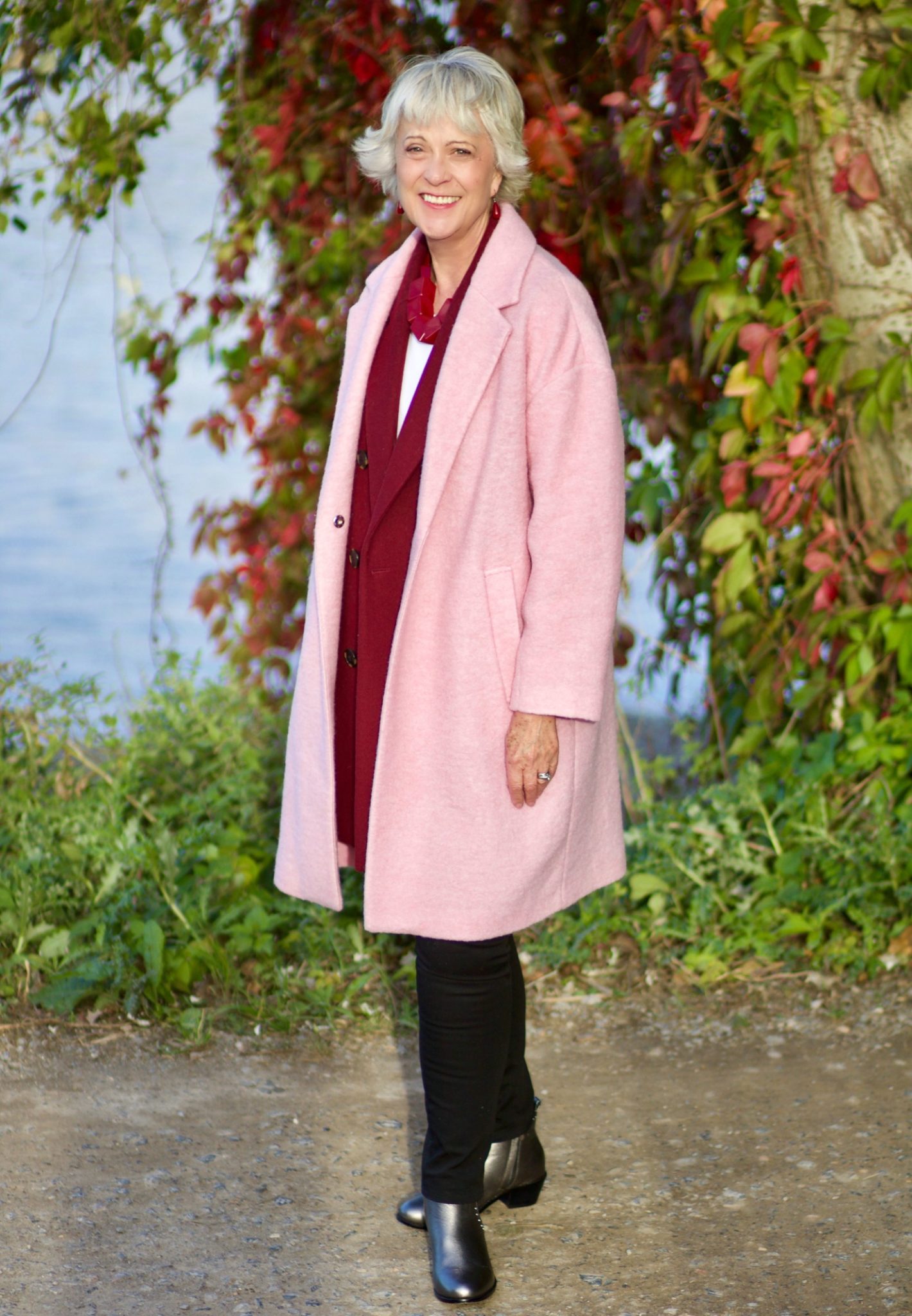 I love the leaves at this time of year. Those stunning rich autumnal hues.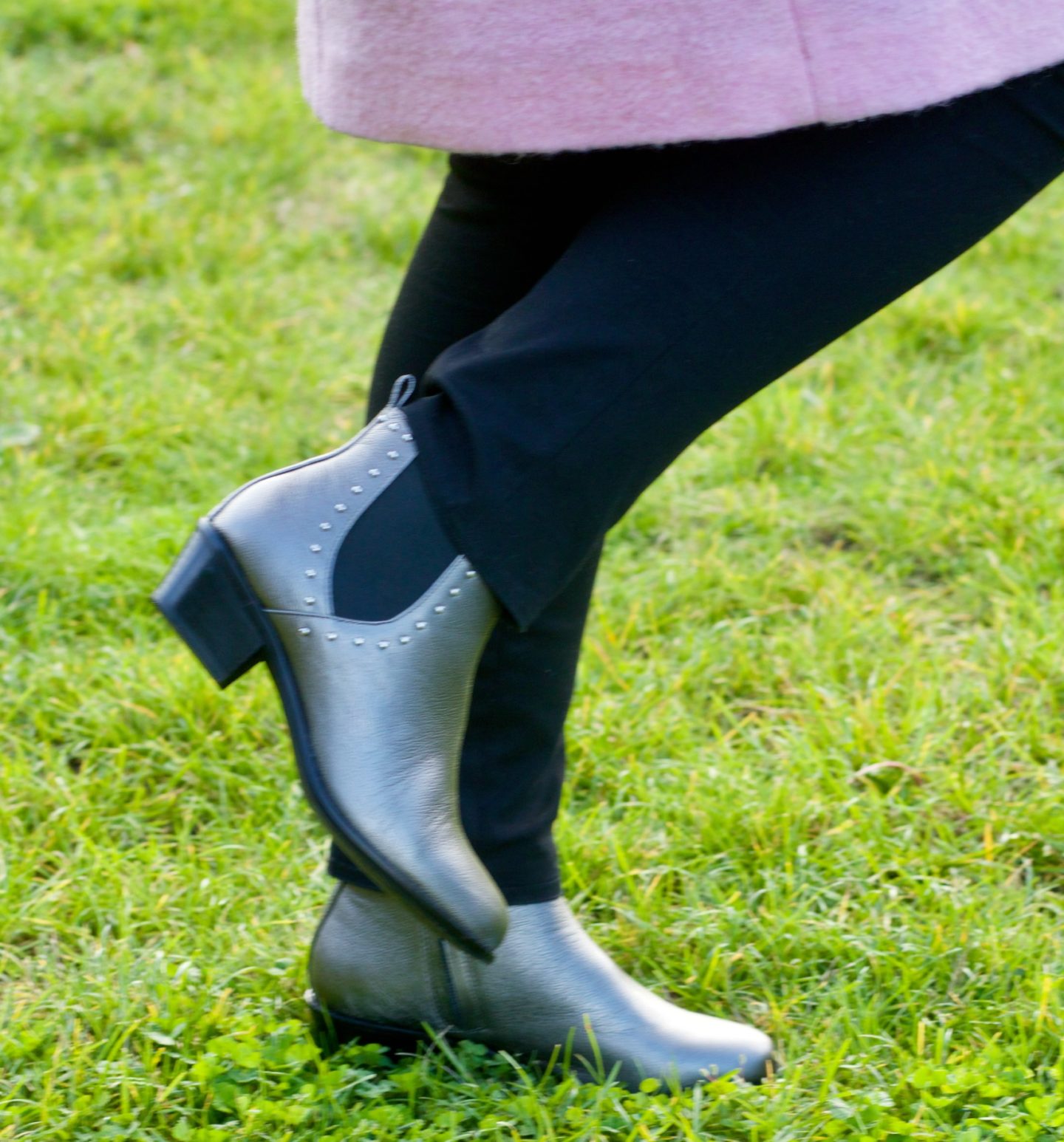 My gorgeous leather boots are by Vionicshoes (US link). A brand I have recently been introduced to and I am very glad I have as they are soooooo.. comfortable.They use special technology which aligns and supports your feet. You will be seeing these boots in future posts as I am having difficulty taking them off.
If you prefer a deeper pink you might like this one by Boden (UK link)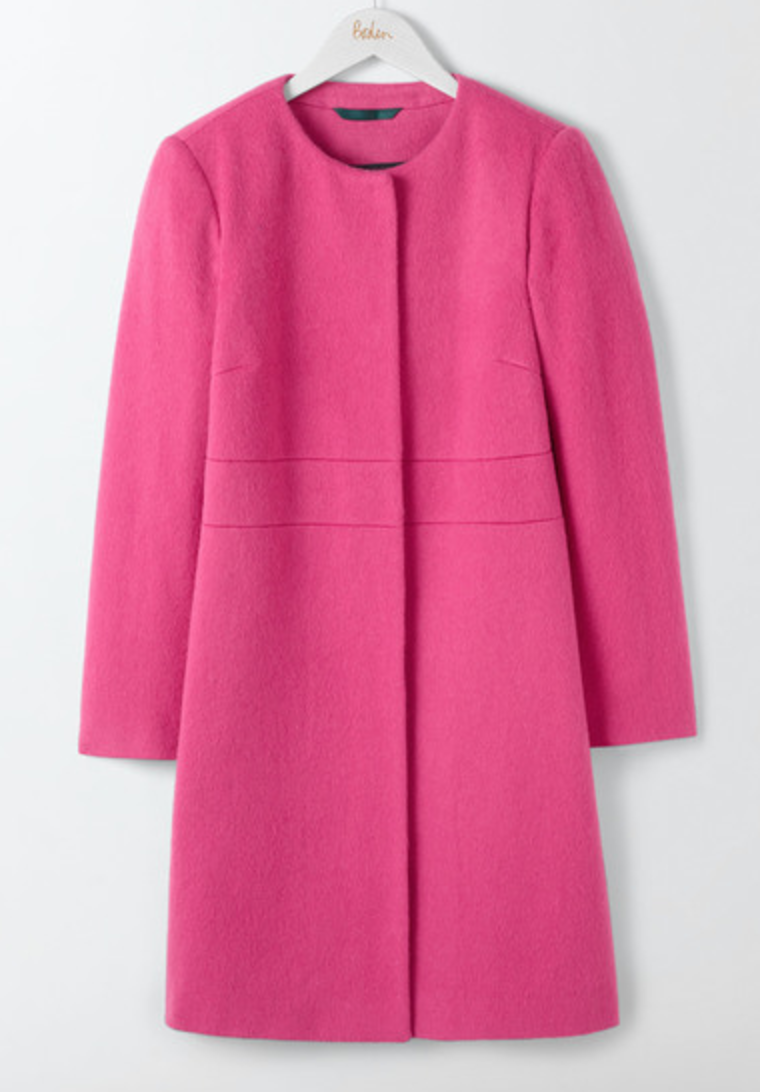 Red is definitely the colour of the season this year. This is a lovely classic cut at House of Fraser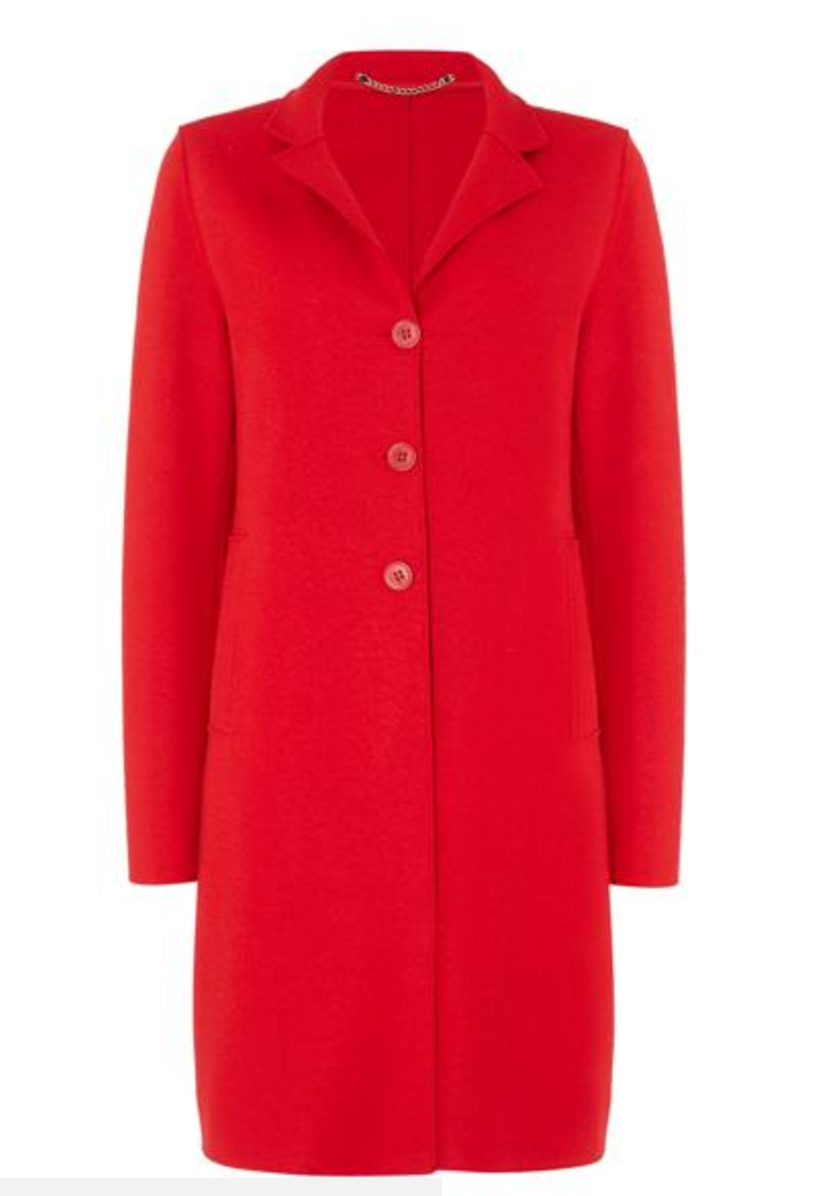 If you prefer more rust tones this is a lovely colour at Nordstrom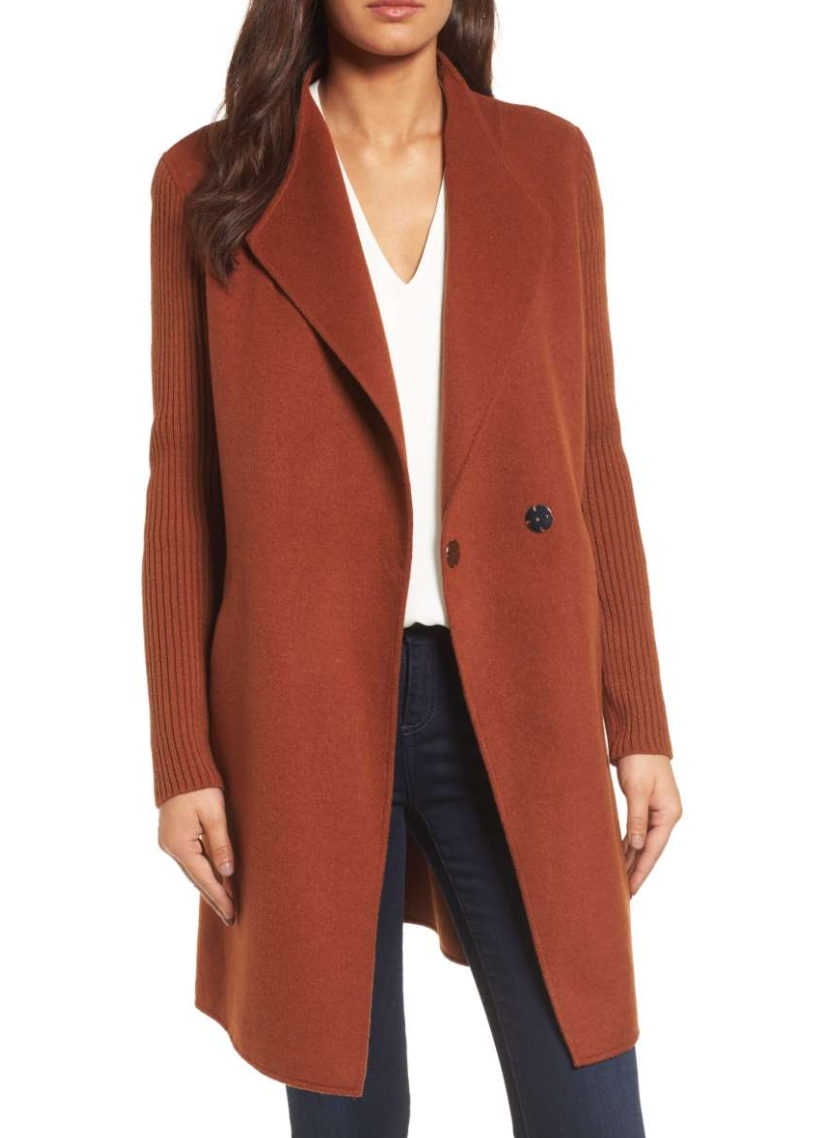 Finally another great red coat at Nordstrom. I have a similar one by Nichole Farhi which I have had for many years and it cheers me up ever time I wear it.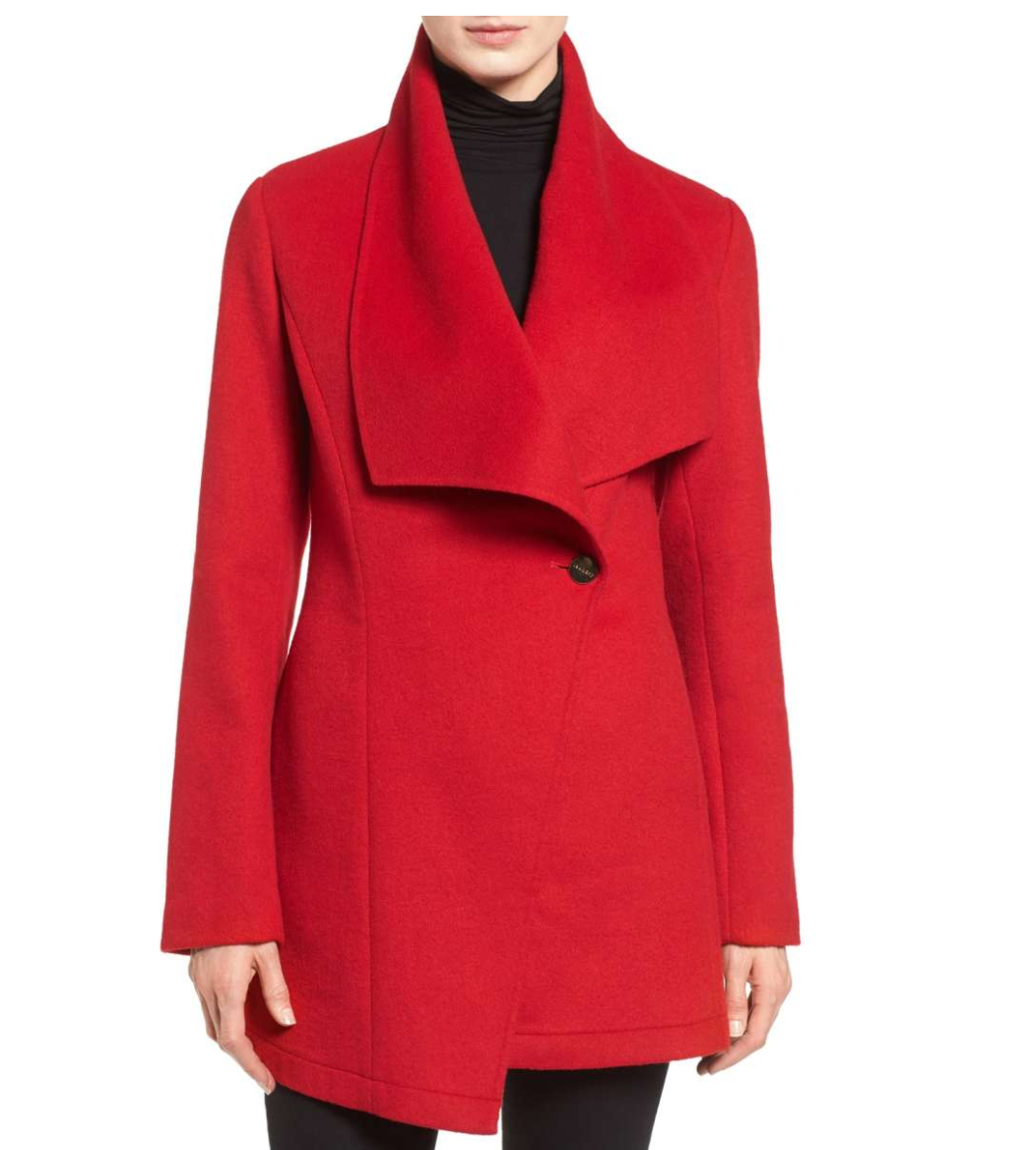 I have chosen some lovely bright colours. I always feel that if I put on a coloured coat during the dull winter months it cheers me up. If you prefer more classic colours check out my shop where I have included some beautiful camels, grays, greens and leopard.
Disclosure: The vionic boots were gifted to me. They are so comfortable that I will be buying from the brand in future.