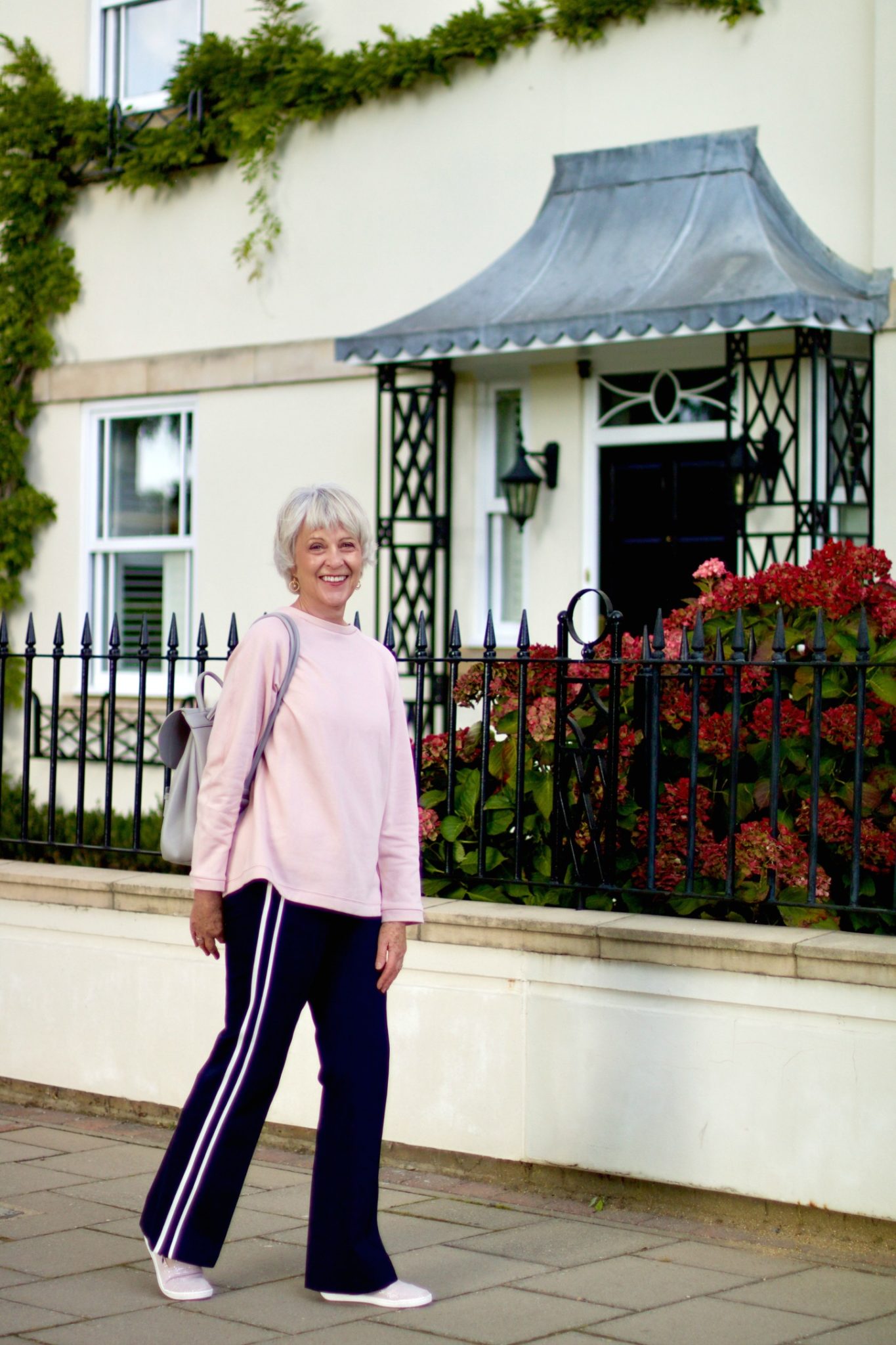 Stylish sweatshirts for Autumn. Sweatshirts have had an update. They have been elevated from the sportswear category to everyday wear. I am feeling the need to add a couple of new ones to my wardrobe.
Over the last few years, my wardrobe has shifted from formal to relaxed. This is partly because I work from home and lead a more casual lifestyle. Sweatshirts have therefore become appropriate daywear.
Above I am wearing my new Pink sweatshirt with lace back by Finery Trousers by MeandEm Pink slip-on sneakers (similar) and backpack (similar)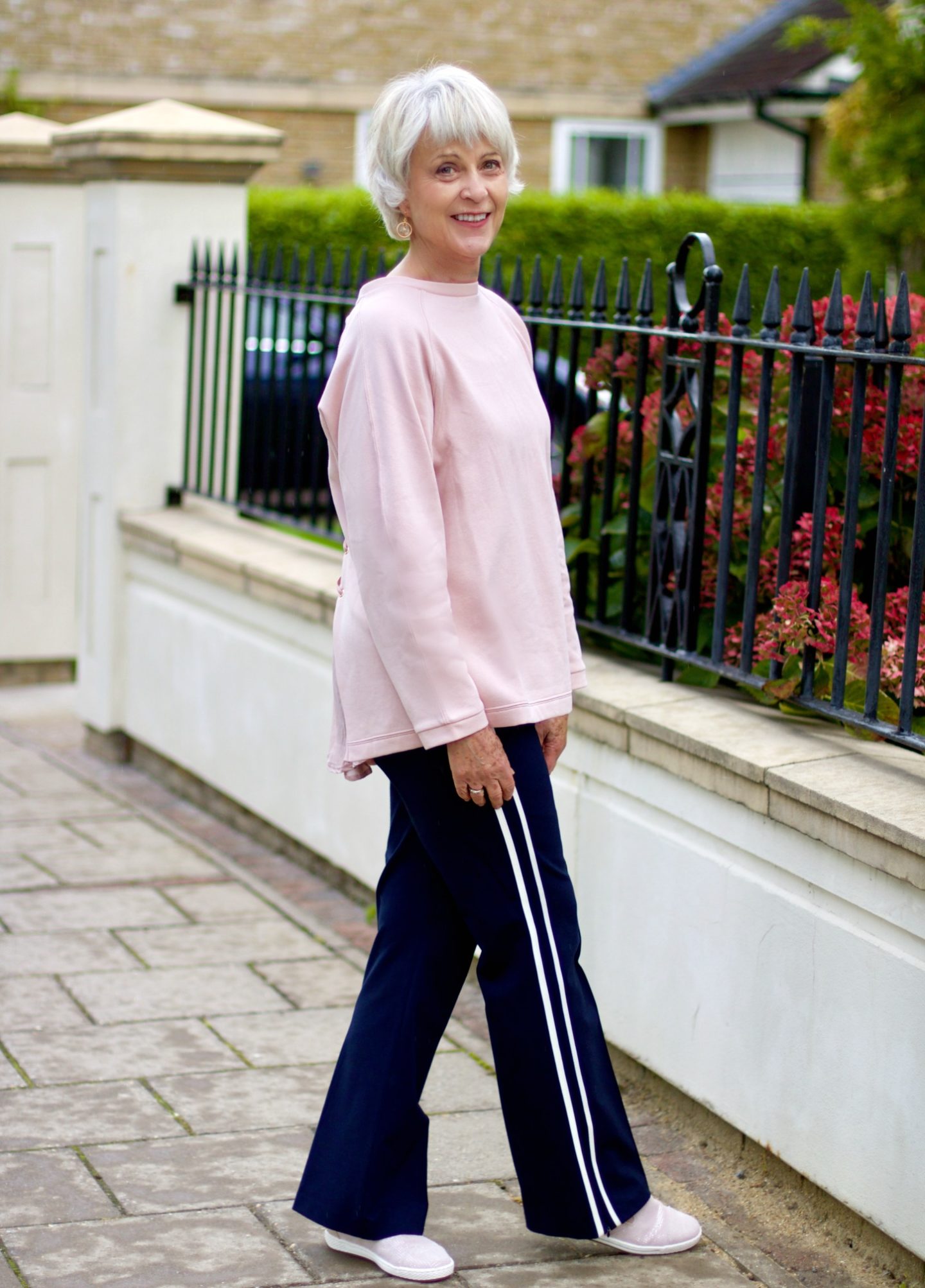 I like to wear my new sweatshirt with my athleisure wear trousers by MeandEm or with my NYDJ jeans (UK link) at the weekend. You could equally well wear "sweats" over a blouse formal skirt or trousers for work.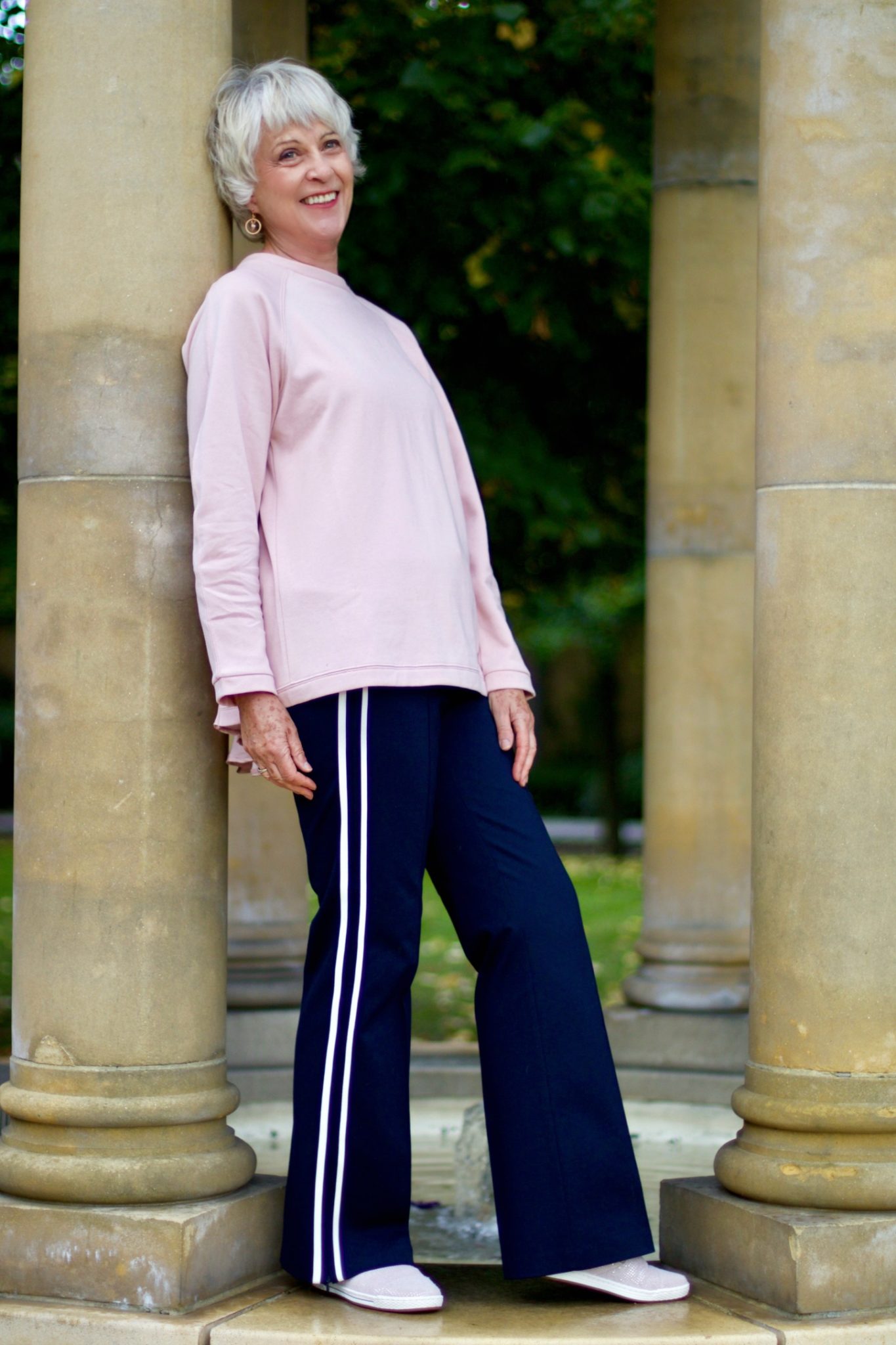 There is a general trend to a more relaxed way of dressing. The new sweatshirts fit well into this category. I plan to get a lot of wear out of mine in the coming months.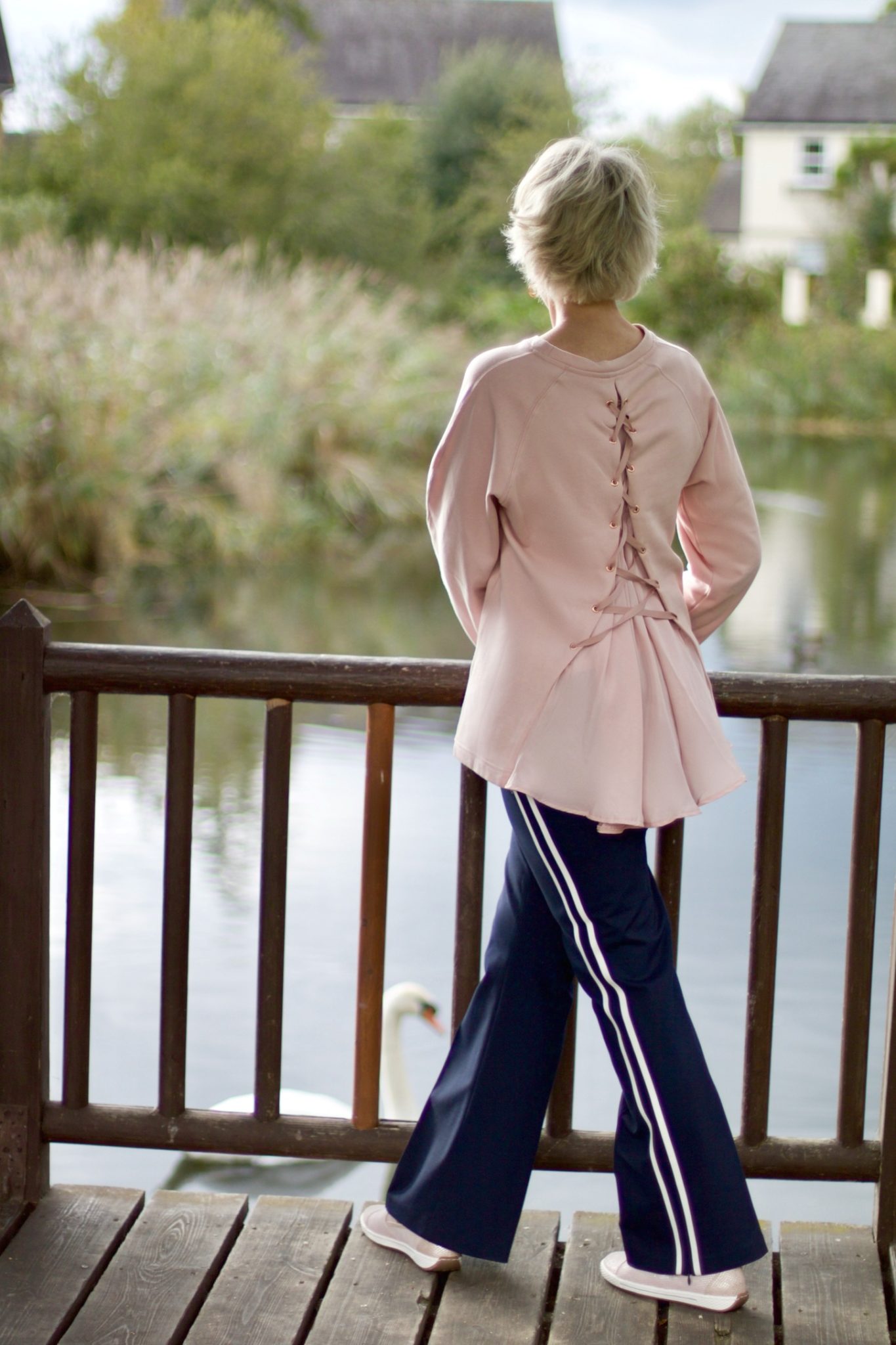 I love the unusual back detail. I think it elevates it from ordinary to special.
SHOP 2017 SWEATSHIRTS: