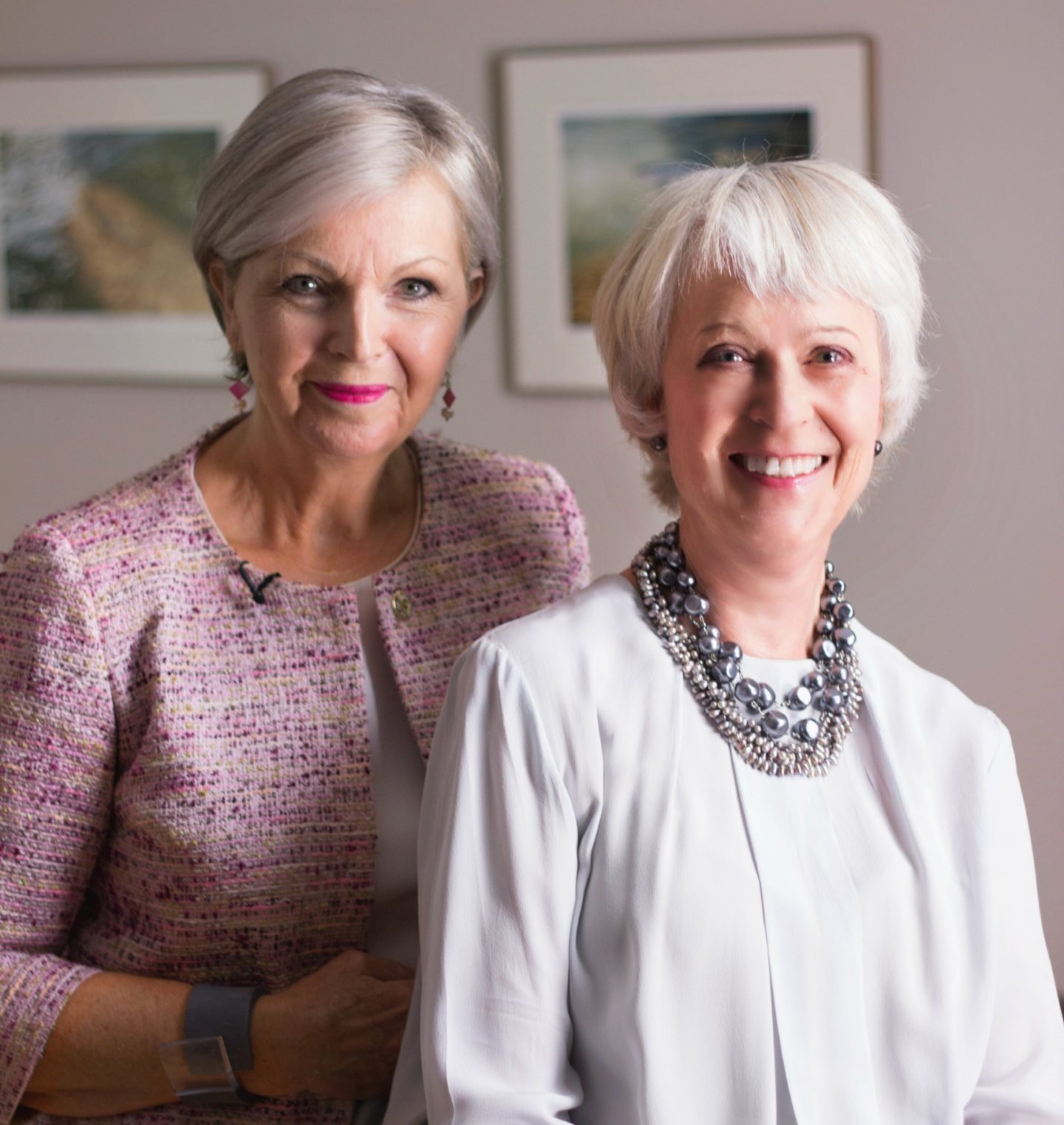 Tricia Cusden, the founder of Look Fabulous Forever makeup, and I met up last week to chat about fashion and beauty. We both believe that as we grow older we can continue to look chic and elegant. There is no reason not to have fun and enjoy both fashion and makeup at any age.
The key is not to think "age" but to choose clothes and makeup that make you feel and look good.
Watch our conversation
I can sometimes get stuck in a rut with my clothes and make-up. It is so easy to reach for the same old same old every morning. Do you ever have this experience? Perhaps it is time to try a new "look". Have confidence. Be bolder. Experiment with a new trend or add some eye-catching accessories. Perhaps try a different coloured lipstick! How we visually present ourselves affects how we feel about ourselves.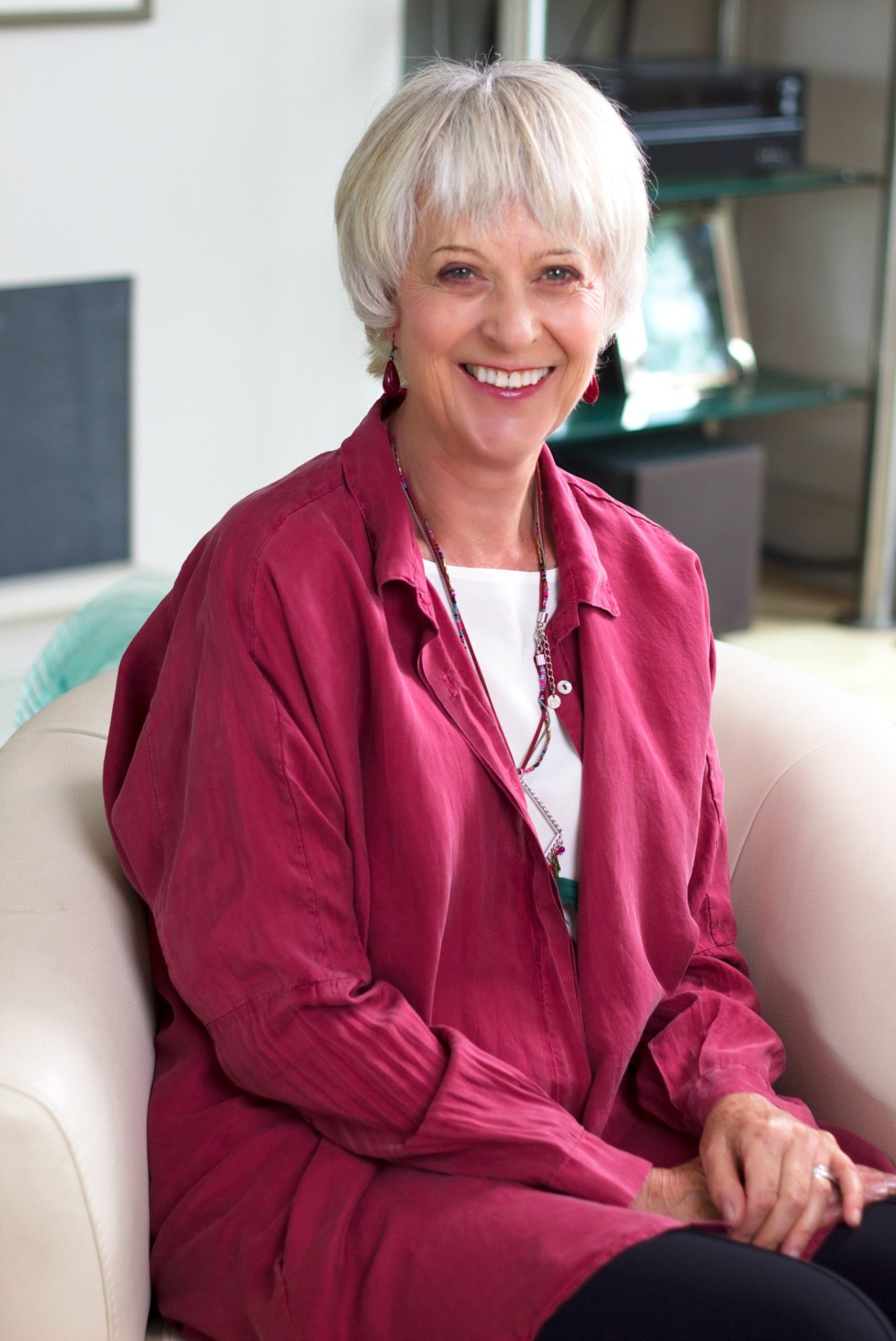 Our colouring changes with the passing of the years. Our skin tone, hair and eye colour fade as we get older. The colours that we wore when we were younger may no longer suit us.
The seasons also affect the colours that we choose. Autumn has arrived. The lipstick we wore when the sun was shining may no longer work now the skies are grey. A deeper toned eyeshadow or lipstick will complement your deeper toned autumn outfits.
Pop over to the Look Fabulous Forever Youtube channel https://youtu.be/-ChkhibNXCU. and watch how Tricia teaches me how to adapt my makeup for the new season.
I am loving my LFF aubergine eyeshadow and soft plum lipstick. It perfectly compliments my ruby red shirt.
I often find it confusing to know what makeup to choose. Departments stores can be overwhelming. I would never have imagined buying my makeup on the internet. Look Fabulous Forever has made it easy. They hold your hand every step of the way.
There are tools available to assist in colour selection on their site. You can chat online or over the telephone with their customer service team. They also offer refunds if you aren't satisfied.
LFF makeup is formulated to suit more mature faces, eyes and lips. I have been using their products for several years. Their primers are magic and prevent my makeup from sinking into my skin and disappearing.
Tricia is kindly offering my readers
:
20% off first order with Look Fabulous Forever,
minimum purchase of 3 products (excludes samples, collections, gift collections and gift vouchers)
Code: CHIC20
Validity: Monday 25th September to Sunday 8th October 2017 (inclusive)
My USA readers will be glad to know that LFF ship to the USA and you will be able to participate in the 20% offer.
My long sleeve ruby red silk cocoon shirt is by Hopefashion.
Photos by Laura Hines. Follow her on Instagram.
Disclosure: This is not a sponsored post. I have been a fan of LFF for several years. I agreed to collaborate with Tricia as we both feel that it is important to get the message out that looking good is not "age-dependent". The video was taken in my house and I was given a generous present of LFF makeup as a thank you.