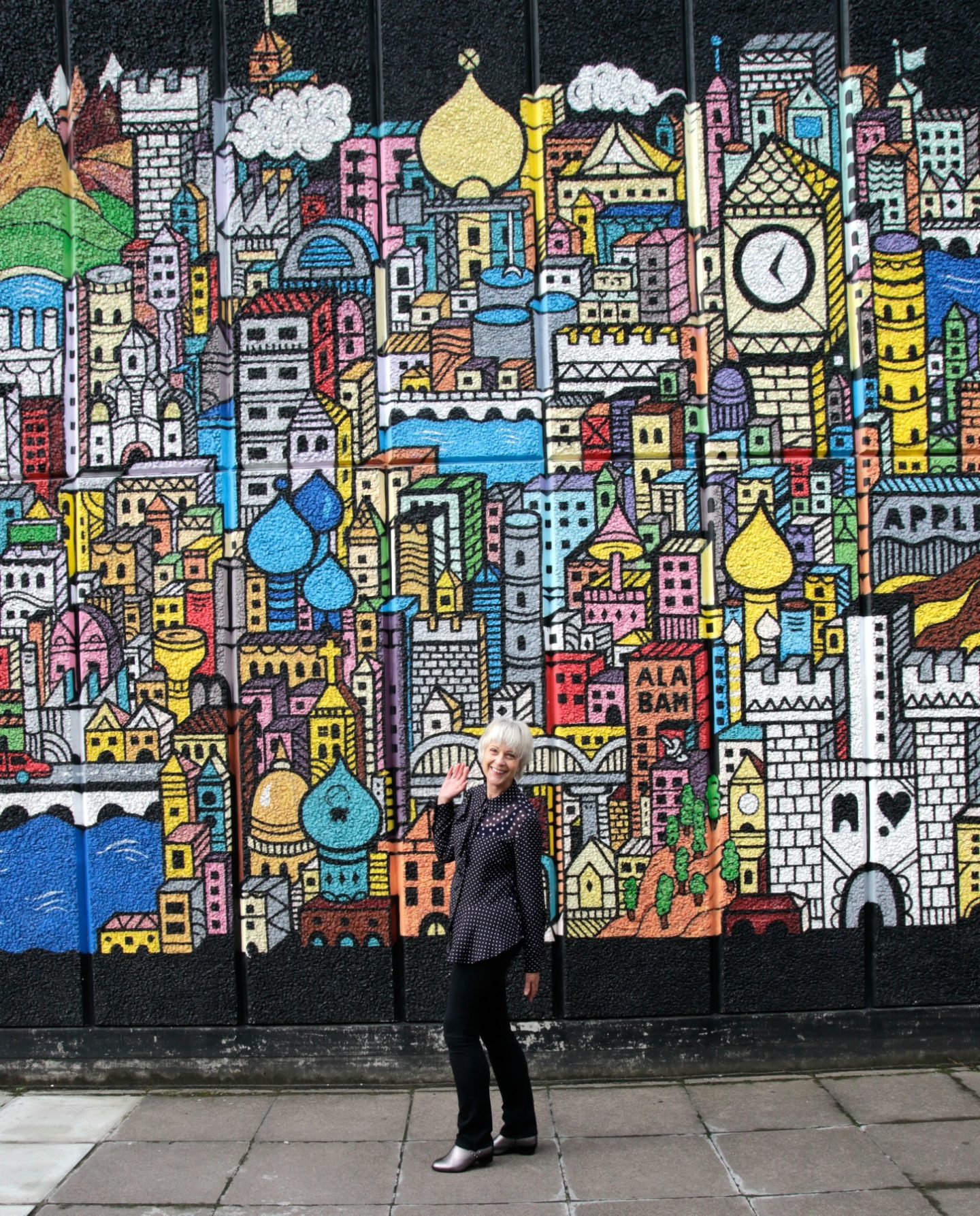 Firstly I would like to welcome all the new readers to my blog. I love comments so please join in the conversation. Let's spread the word that style is not limited by age.
I just love this photo taken by my blogger friend Julie of Jafinthebox.com. It was taken on the Southbank against a magnificent graffiti mural. The navy spot blouse I am wearing is from FineryLondon also available at John Lewis. I used to wear blouses many years ago. I am glad that this season they are back in fashion. This means there are some flattering styles available in the shops.
I have teamed it with a pair of classic jeans (US) and my new leather boots by Vionicshoes (US link).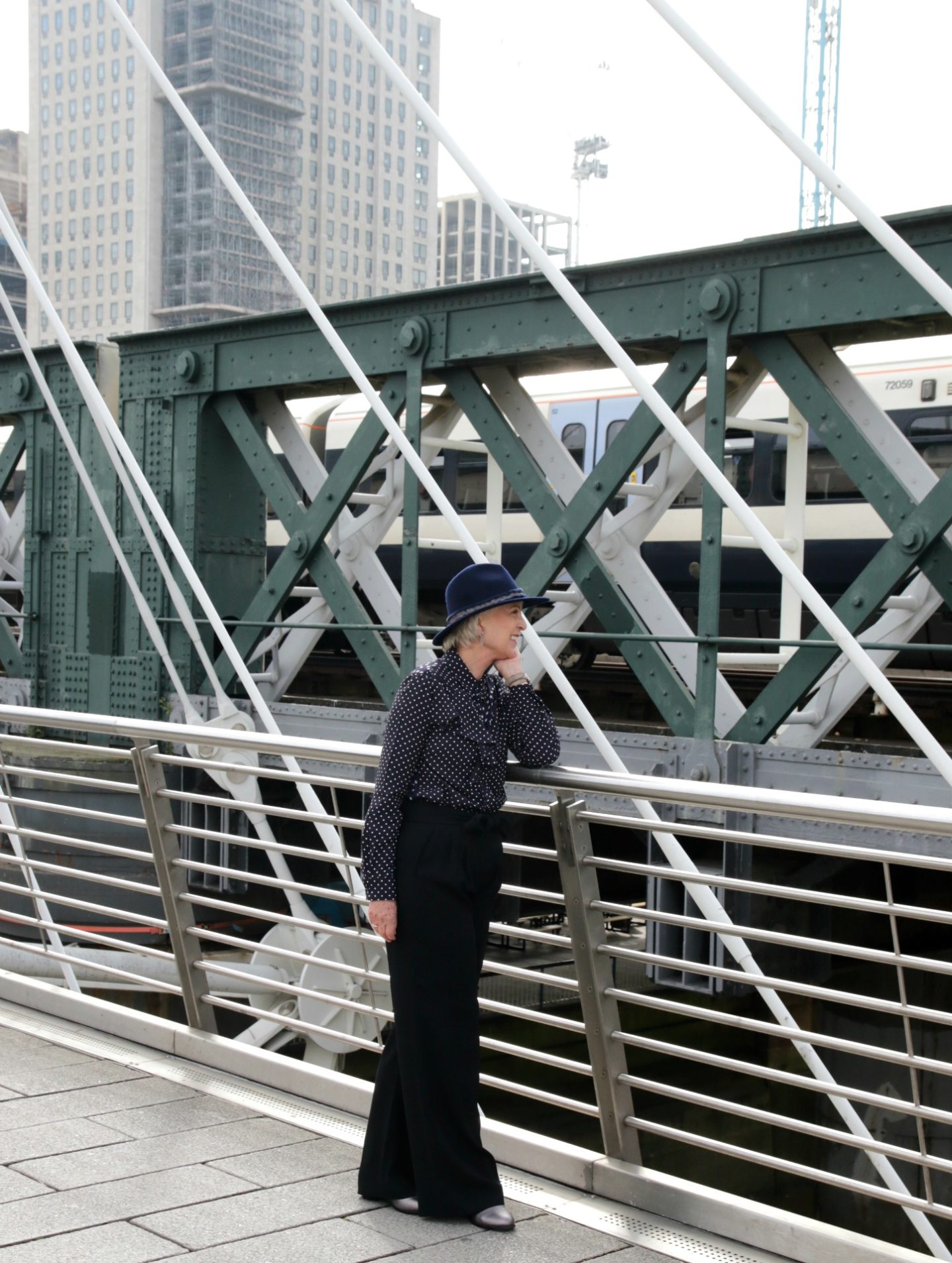 I wanted to show you how versatile blouses can be. In the above photo, I am wearing my blouse tucked into a pair of wide-leg trousers. This gives a completely different silhouette. Whether this look suits you or not will depend on your figure shape. I am lucky in that I have a small waist to hip ratio and can wear wider trousers. Although these days anything clingy, especially skinny knits no longer work as they show up my less than trim (despite pilates) stomach area.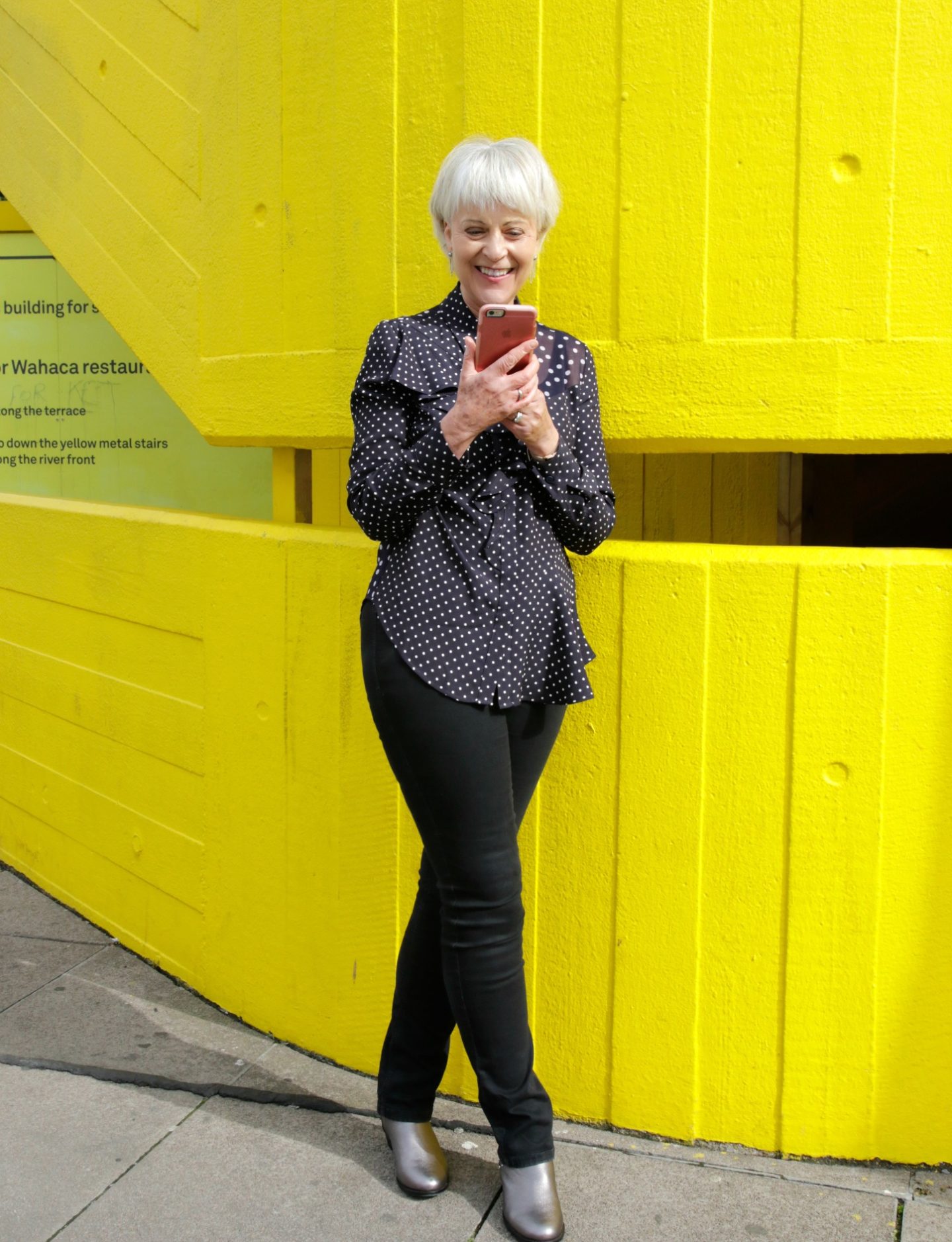 The above image shows my blouse in more detail. I like the addition of the subtle feminine frills. Not too overpowering.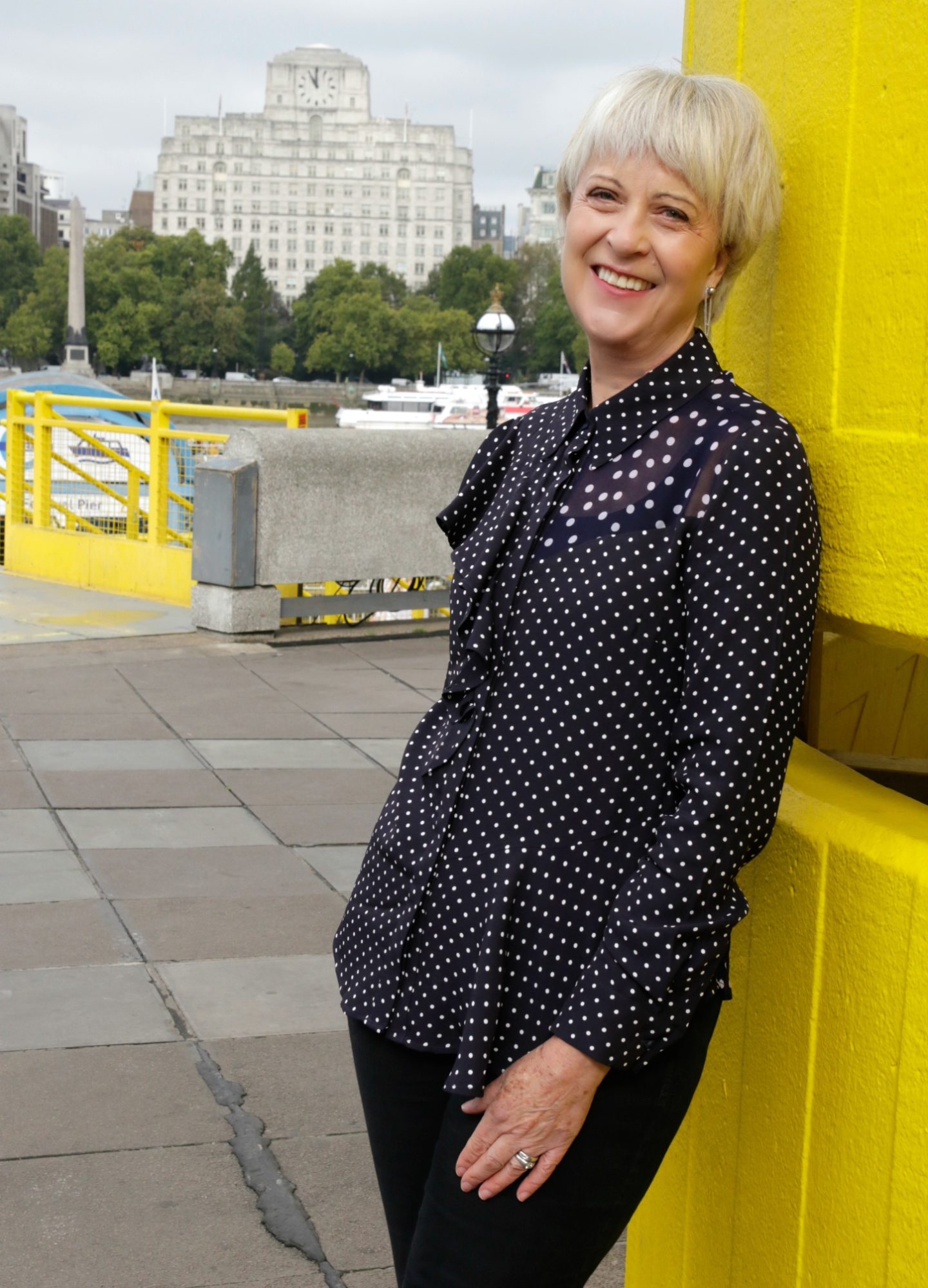 I also think the juxtaposition of the small and large spots adds an unusual twist.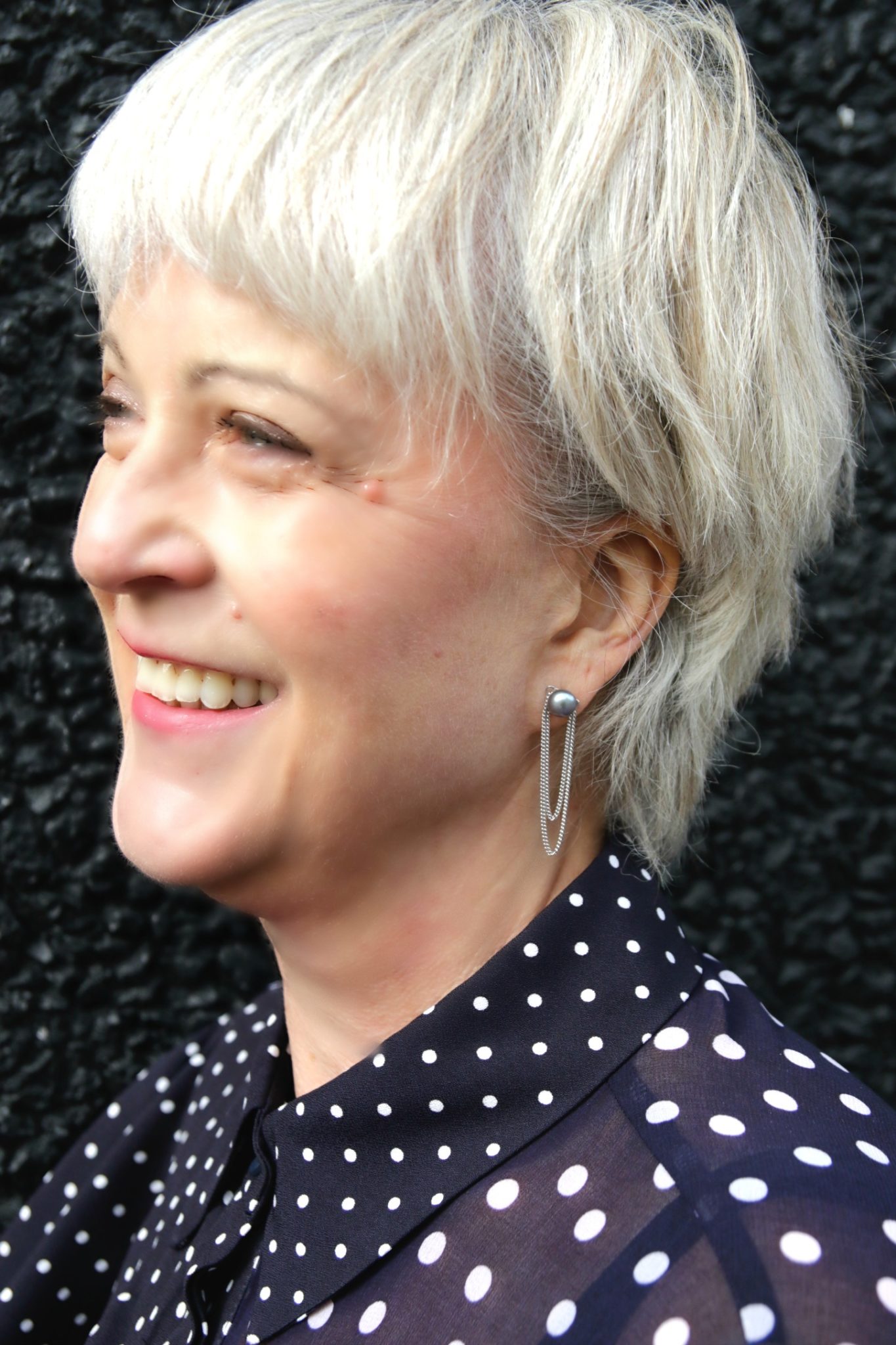 My silver pearl studs with double chain earrings are by Claudia Bradby. I have always loved pearls. This combination of pearls and chains give the pearls a modern and edgy feel.
Feminine blouses: