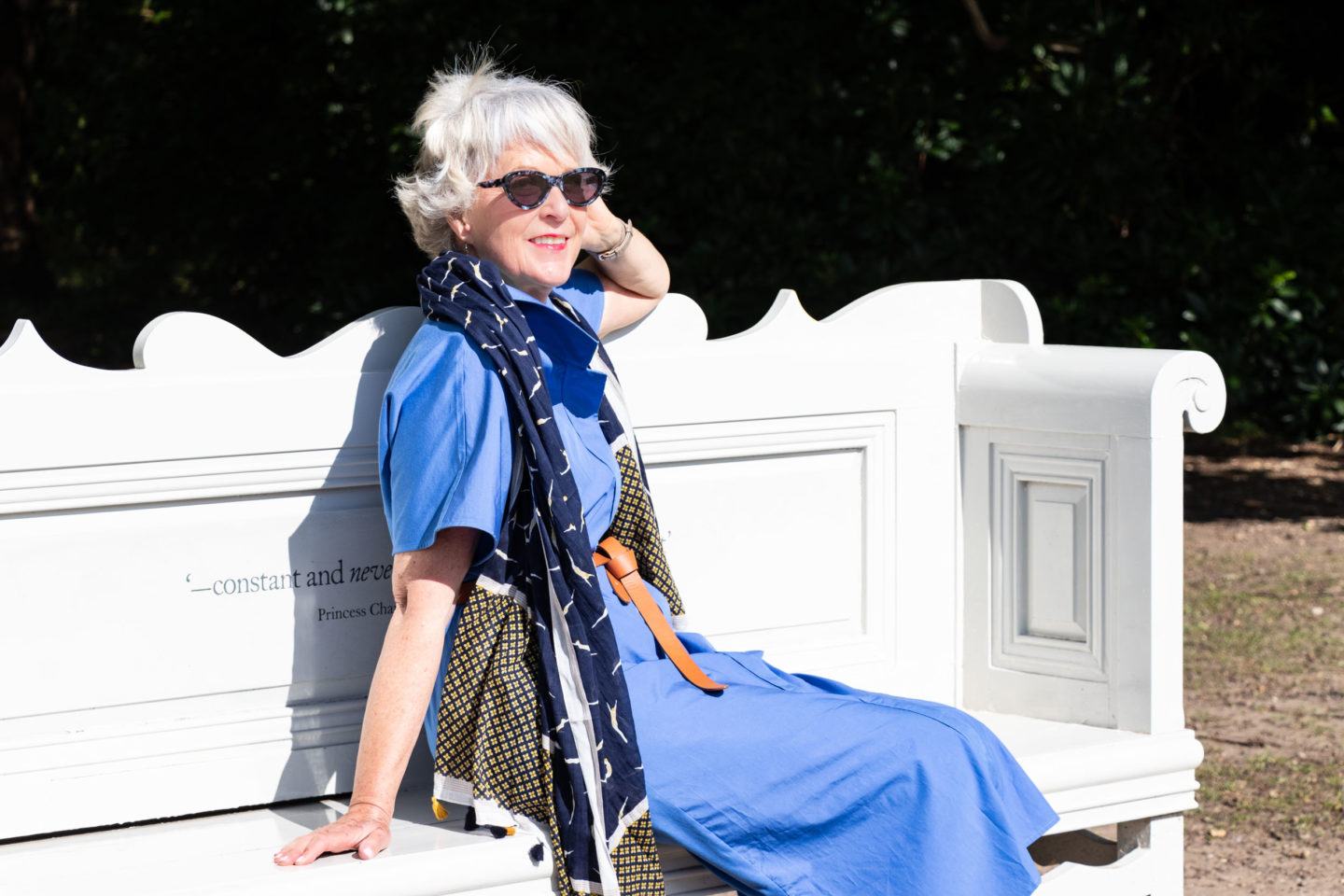 Late summer can a be a tricky time. What to wear when the mornings are beginning to feel a bit chilly yet during the middle of the day, when the sun is out, it is lovely and warm. I have worn all my summer dresses to death this year, both in France and London. A couple of them had to be culled from my wardrobe, they were not even fit for the charity shop.
On my recent trips to the shops to check out the new season stock arriving on the rails I noticed that dark warm colours seemed to predominate. Whilst I was taking some photos in the Cos store I suddenly saw this bright blue dress. It spoke to me from the sea of dark muted colours. I simply could not resist it. It is my second Cos dress this season and I have a feeling that both are going to last me for many years. They are cotton, which I much prefer in summer. My large navy and yellow scarf/shawl is from a selection at Chicatanyageshop.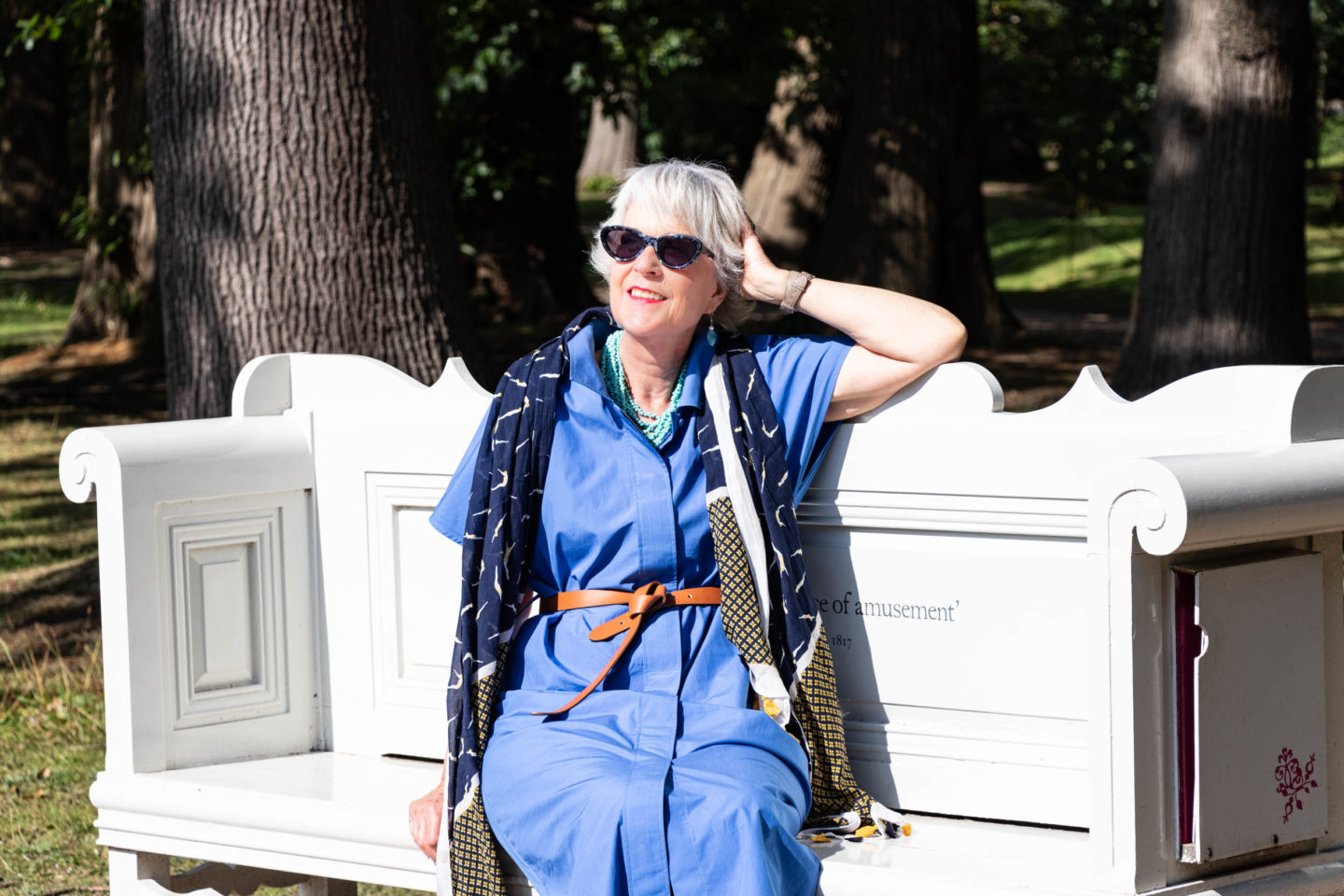 Midi dresses are in my opinion a good way to transition from late summer to early Autumn. I will be trying this dress with tights, ankle boots or trainers and a cardigan or wool shawl slung over my shoulders.
Let us hope for an Indian Summer, my favourite time of year. If the weather does turn cold I will be packing this dress away for the Winter. As it is a classic style it won't date. I am sure it will see many more Summers in the future.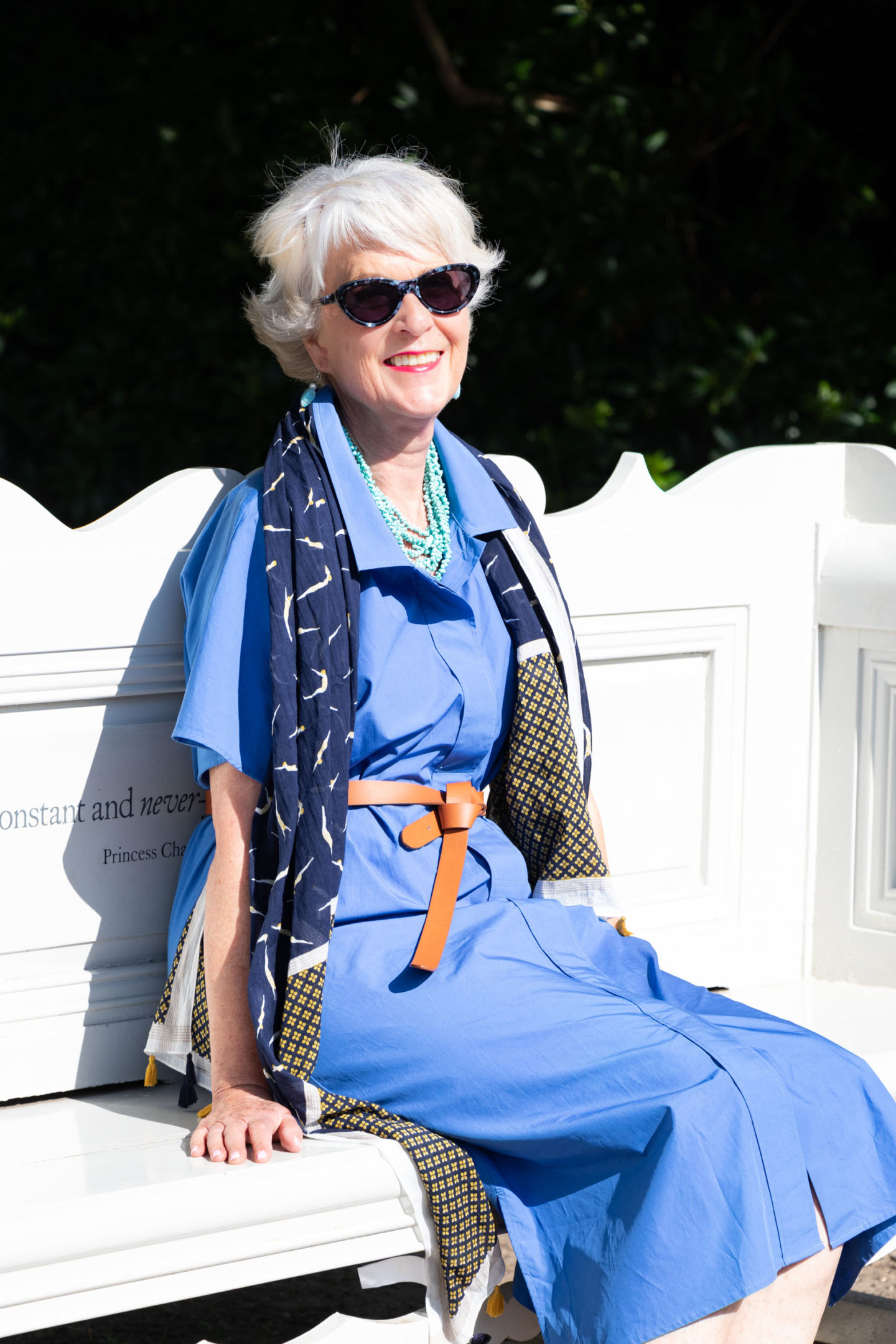 Tan knot belt JohnLewis&Partners.
If you are in the market for a late summer midi dress I have selected a few that I think can be worn now and adapted for early Autumn.
Late summer dresses:
PS. We have some new scarves in our shop. I have been looking for ages for some small silk scarves. Small enough to be tied around the neck as a neckerchief. They are a great addition to a coat, jacket or sweater to add a touch of colour near the face. We only have a few at the moment however do let me know if you like them and I can order some more.
The photographs were taken by Laura Hines. Follow her on Instagram