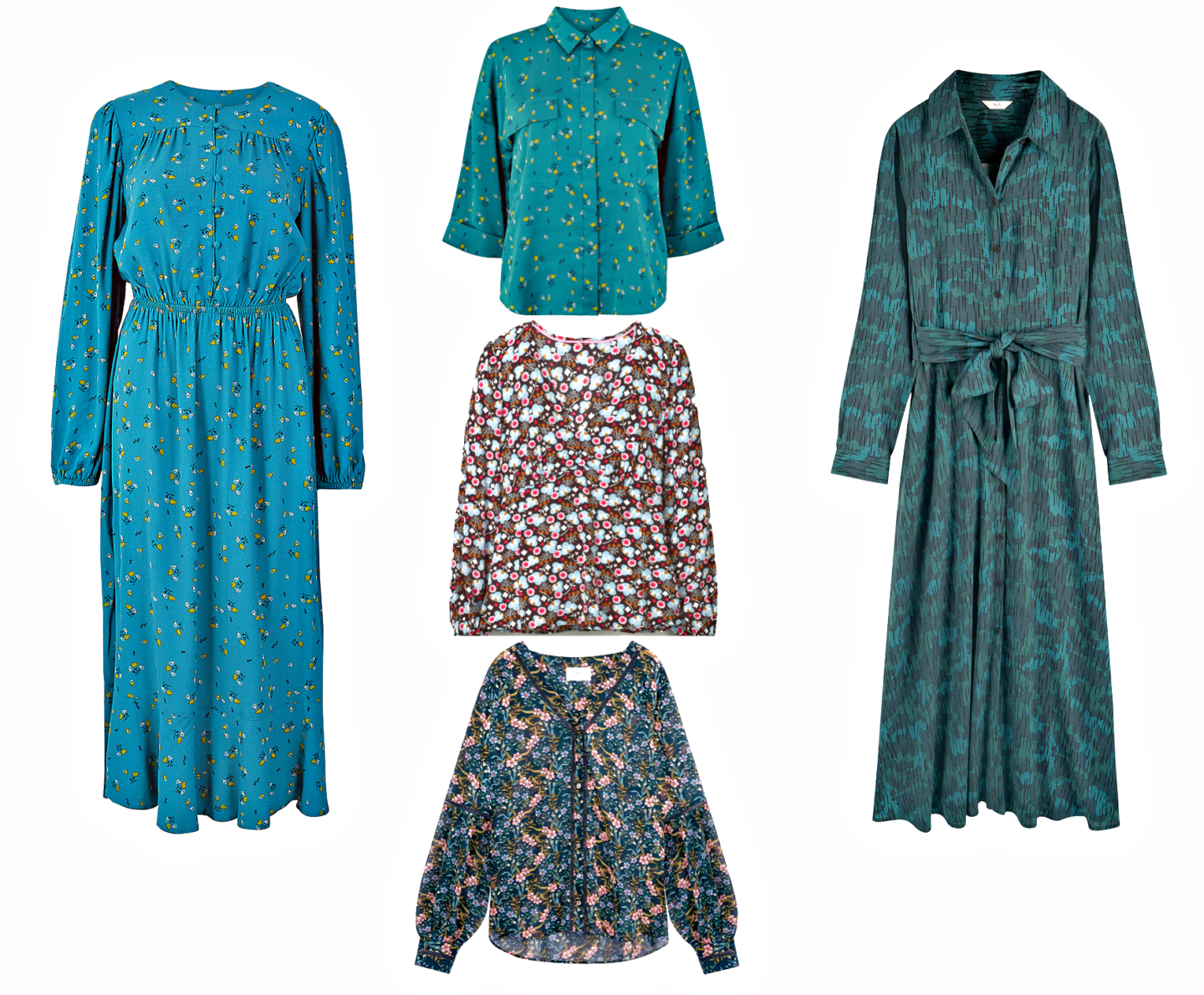 New seasons colours and styles
I spent another day last week pounding the pavements around Chelsea. My purpose was to check out more of the new seasons colours and styles currenty arriving in the shops.
I wanted to see how the stores displayed the new seasons collections. This gives me ideas of how we can create new looks and combine colours in different ways. This inspiration can help us refresh our wardrobes and get more milleage from what we already own,
Details of above:
Floral print waisted mid dress MarksandSpencer // Teal print blouse MarksandSpencer // Floral print top Boden // Hush vintage floral print top JohnLewis&Partners // Dark green print midi dress Hush at JohnLewis&Partners.
I was also on the look out for one or two items that I can wear now and that will also transfer well into the new season. I was particularly interested in the new greens and turquoses. These colours are called "Bluestone" and "Forest Biome" in the Pantone palette. They are called universal tones as they can sometimes suit women with either cool or warm toned colouring.
This does not mean that we need to buy lots of new pieces it is just as important to re-invent what we already have in our wardrobes and to get some ideas of how we can combine our existing pieces in different ways.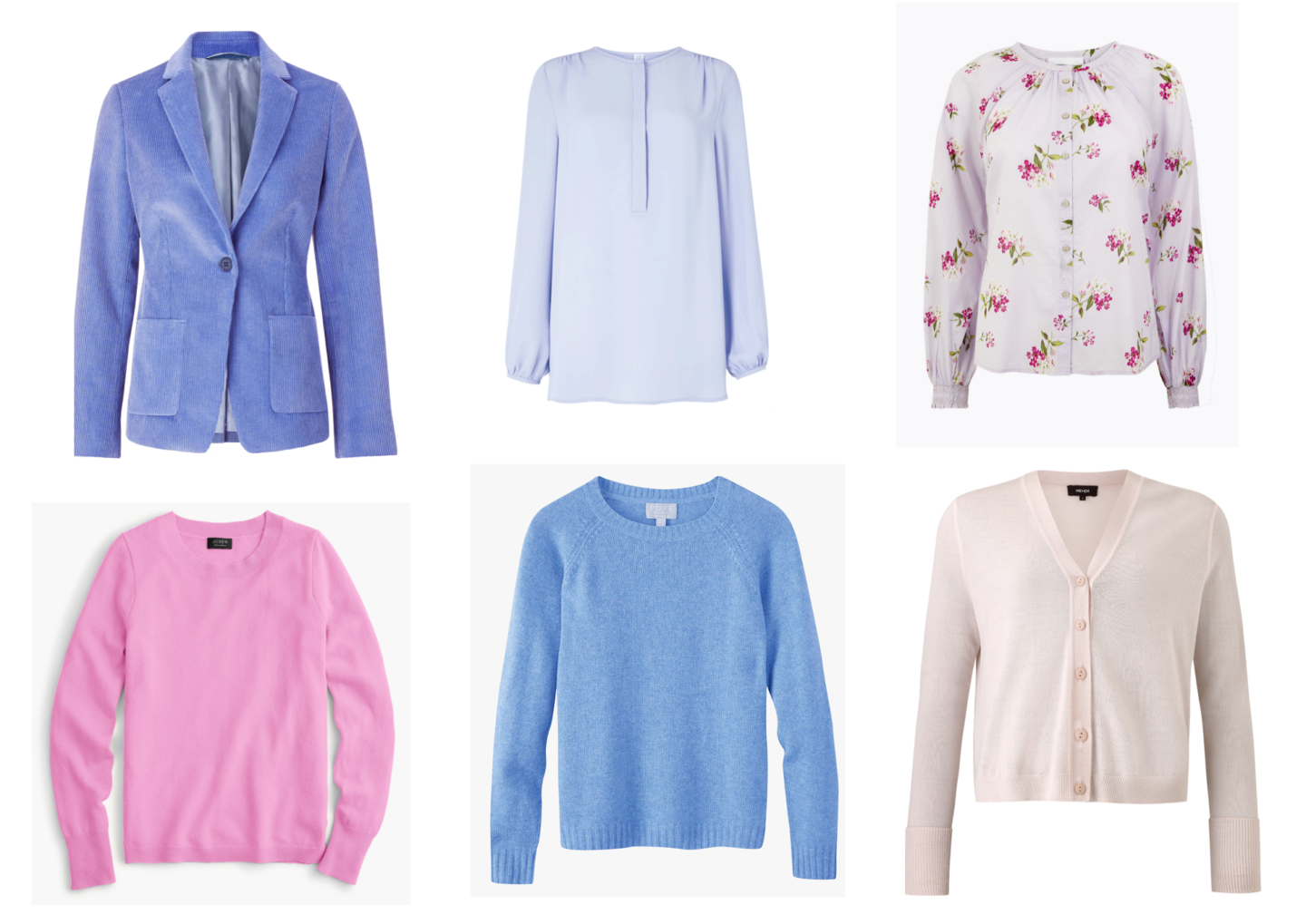 For those of us who are not that enthusiastic with the new warm tones on offer I did manage to find a few cool tones particularly some very pretty lilacs.
Details of above:
Lilac cord jacket JohnLewis&partners (also available in a warm red) // Pale lilac top JohnLewis&Partners // Light pink print blouse MarksandSpencer // Pink cashmere sweater JCrew // Lilac sweater Pure collection JohnLewis&Partners // Blush pink cardigan MeandEm.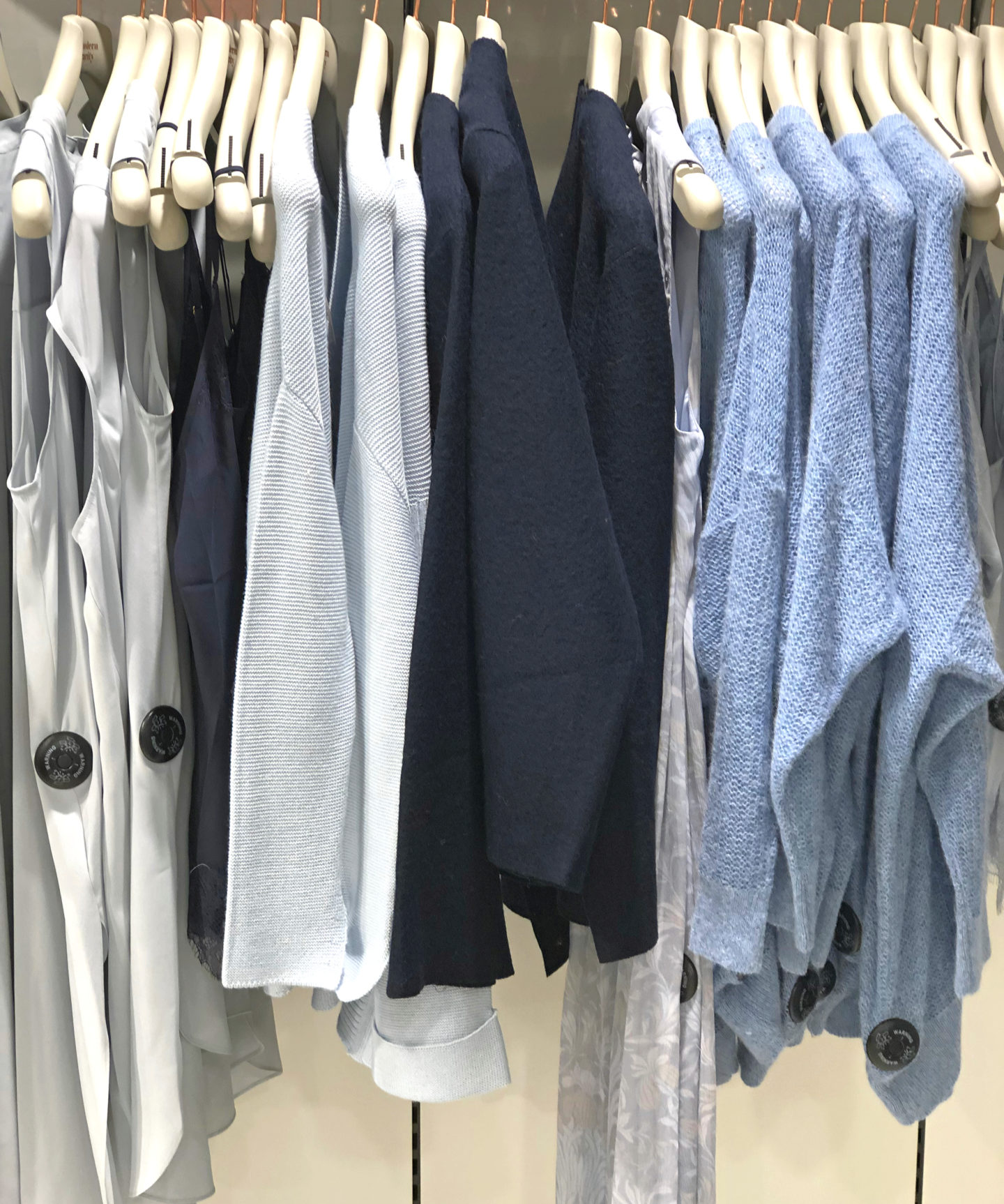 There were some evidence of silver greys and soft lilacs at JohnLewis&Partners. I popped into the Eileen Fischer shop. They had some lovely colours. Sadly I find that their collection is very expensive in the UK. Good selection available at Nordstrom.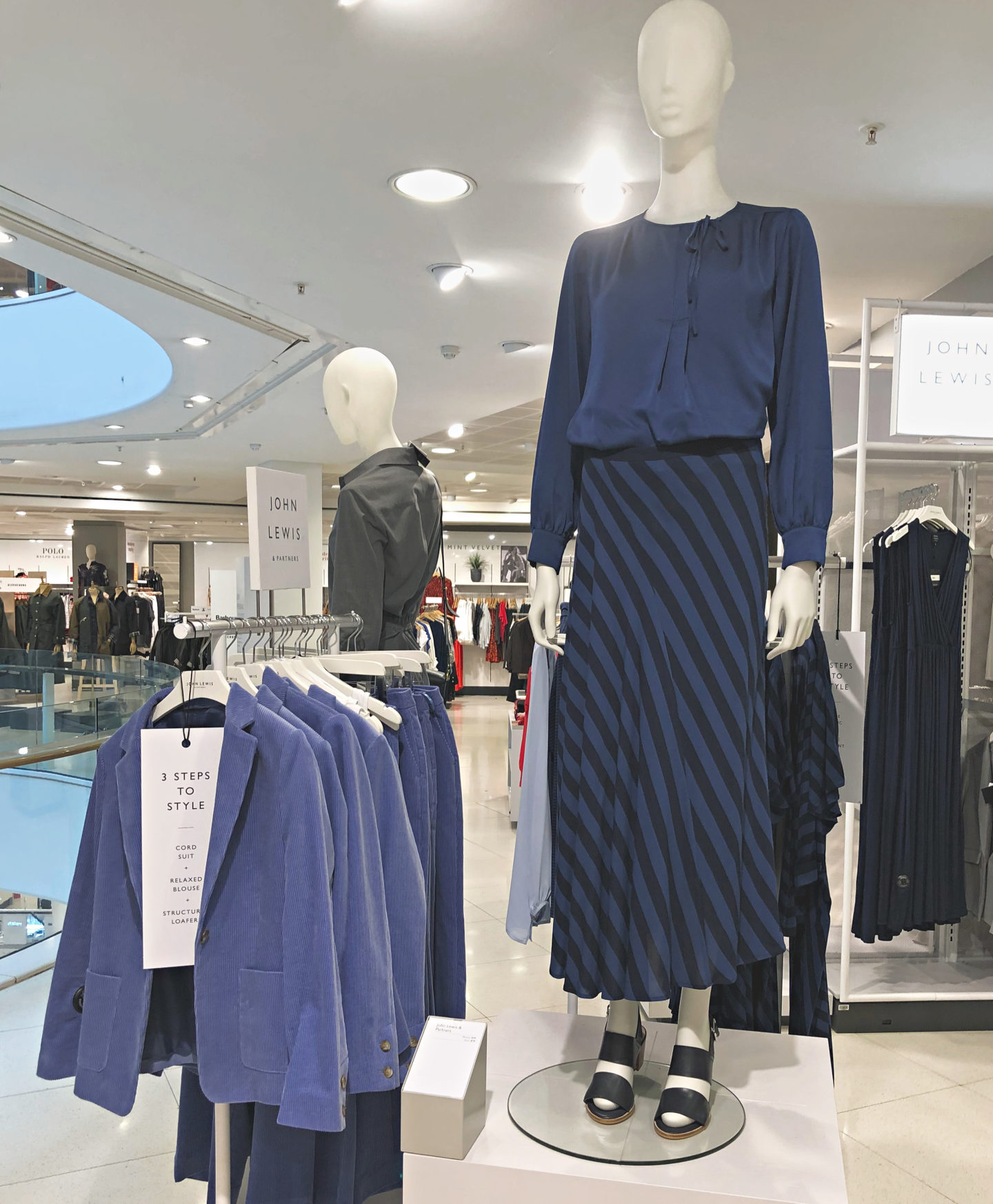 Navies still in evidence. Many with a slightly soft lilac tinge. Photo taken at JohnLewis&Partners.
Your might also be interest in previous post on the new Autumn colours here and here.