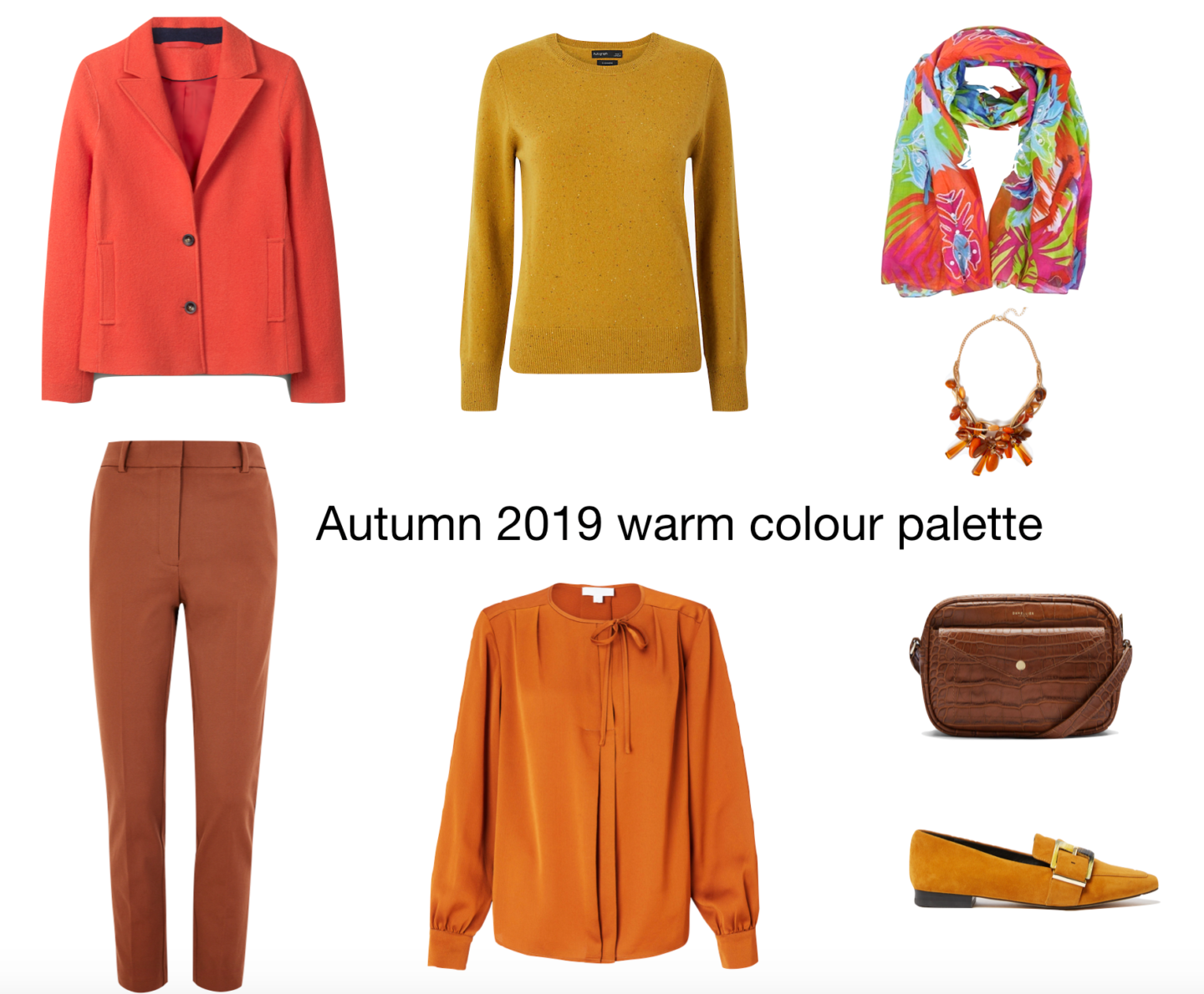 Autumn colour palette collage
Thank you so much for joining in the conversation on my previous post A preview of the new season's colour palette. It was really interesting to read what you had to say about the new Autumn colours that are beginning to arrive in the shops. Some of you loved the colours and some did not. I think you will find that as the season progresses there will be something for everybody. It certainly makes my life easier to know what you want as I am doing my research.
As promised I have put together two collages; one predominantly warm and the other cool. This is to help you become accustomed to the new shades and the various combinations that are possible.
Details of above:
Fire cracker wool blazer Boden // Round neck cashmere jumper Marks&Spencer // Multi coloured scarf Shop at Chicatanyage // Entwined flower necklace Marks&Spencer // Cotton rich ankle grazer trousers Marks&Spencer // Long sleeve pleat detail top JohnLewis&Partners // The Oxford cross body bag DeMellier // Square buckle square toed loafer Marks&Spencer.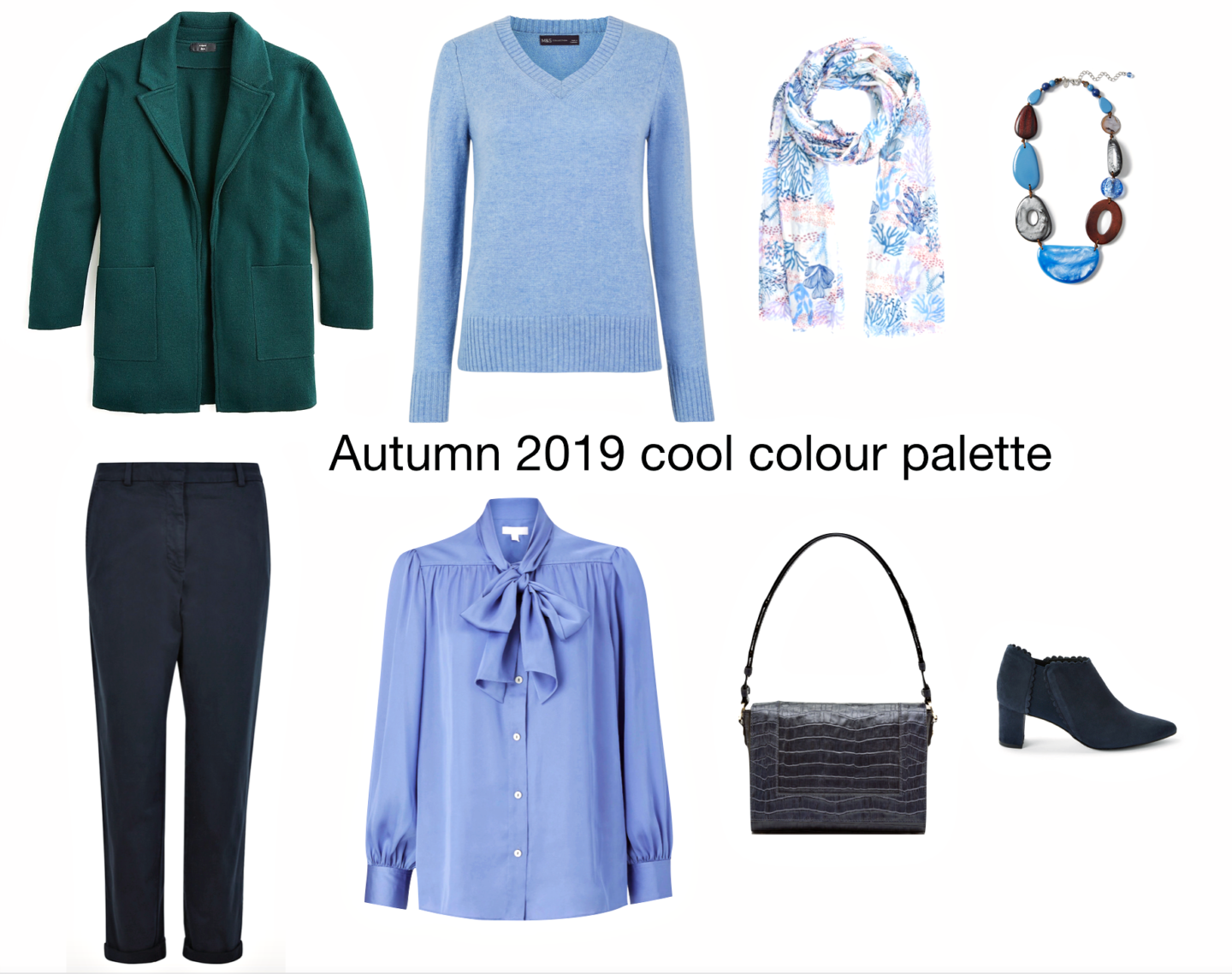 The above is my preferred collage as my best colours are cool and bright. I have always loved lilac and find it especially flattering as my hair has gone grey. Here I have chosen to combine it with a dark forest green cardigan/blazer. Dark green used to be one of my best colours as I have greenish eyes. I used to wear it a lot when I was younger but have not worn it for ages. It will be interesting to see if it still suits me.
Details of above:
Dark green cardigan/jacket J.Crew // Lilac V neck sweater Marks&Spencer // Lilac and pink print scarf Shop at Chicatanyage // Necklace Marks&Spencer // Navy trousers Marks&Spencer // lilac bow blouse JohnLewis&Partners // Navy mock Croc bag Boden // Navy shoe/boot JohnLewis&Partners.
This is just the beginning. Do keep your comments coming so that I can continue to help you plan your wardrobes, whether that is by combining different items already in your wardrobe or adding a few new well chosen pieces to fill any gaps.