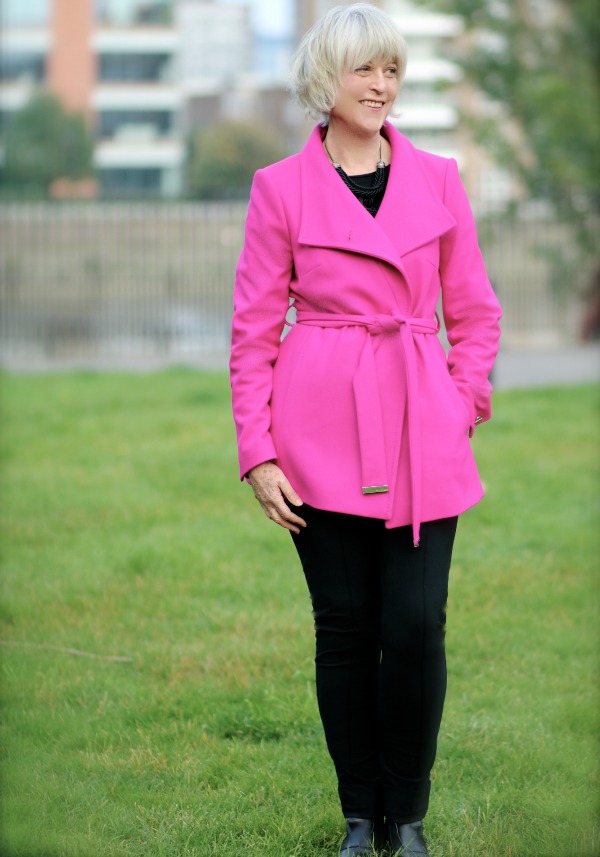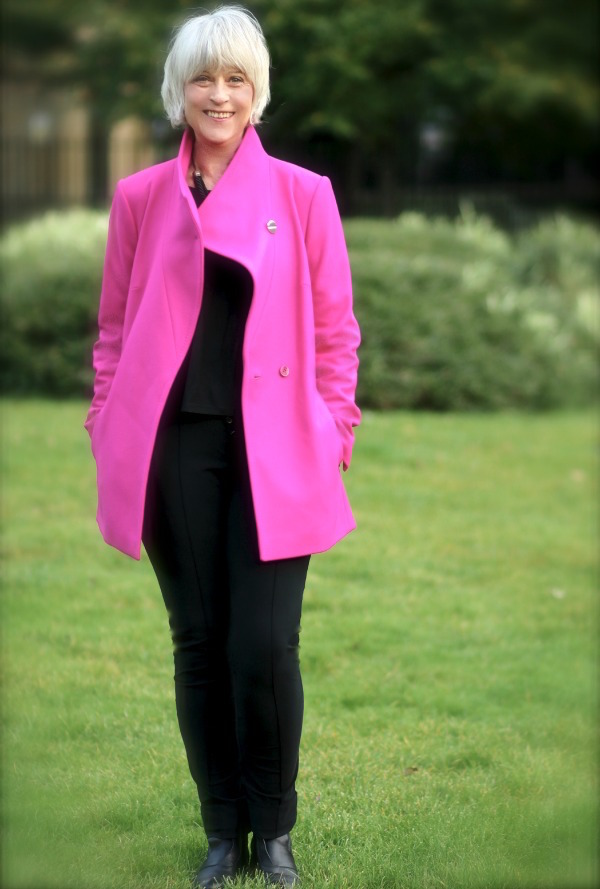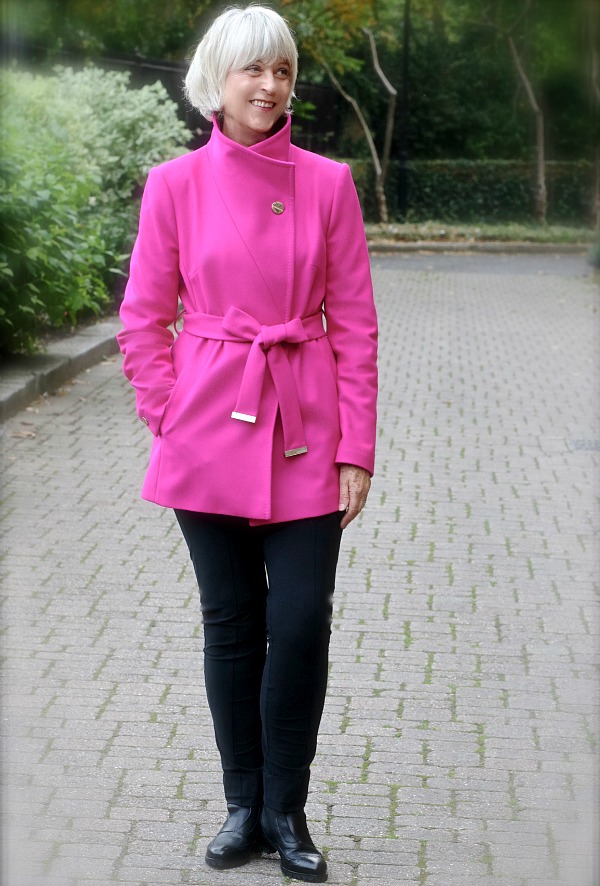 How to style a pink jacket.
The pink jacket above is the result of my recent visit to Bicester Village, A selection of outlet shops near Oxford.
It was definitely a splurge and not a planned purchase. I know I keep urging you to plan your wardrobes carefully and invest in the basics. Yet every once in a while it is good to break a few rules. Sometimes these can turn out to be some of your favourite pieces in a well curated wardrobe. The wonderfully bright colour certainly enhances my mainly black and navy basics and has the power to lift my spirits even on the cloudiest and dullest of days.
When you are working with a very bright colour it is important to keep the rest of the outfit simple and the silhouette streamlined. Let the statement piece do the talking.
I particularly like the fact that this jacket can be worn several ways, with the collar up or down and in my opinion looks just as good open as belted.
Personally I find that as I get older brighter colours seem to suit me better than the more muted shades I used to wear that can now sometimes look a bit dull. Not sure whether I am alone in this or if you are finding that the colours that suite you are different to when you were younger.
Have you ever had a spontaneous purchase that has turned out to be one of you favourite items?