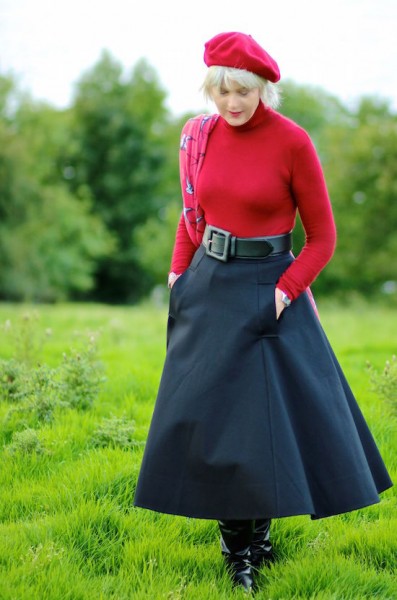 3 ways to wear a midi-skirt.
As older women should we or shouldn't we buy into the autumn trend of the midi skirt? Will it suit us? Will it overwhelm us? Will it fit into our existing wardrobe and what should we team it with? These are all questions to ponder before we take the plunge. Also to be considered: Am I tall enough? Will it make me look fat?
My personal opinion is that a midi skirt can be very feminine and can also, if put together with care create a flattering silhouette.
The one I am wearing is by Winserlondon. At 5'7″ and with my waist being one of the features I like to accentuate I have chosen a full circle style. Depending on your figure type you might like to try a pencil or flat pleated option, there are a variety of choices in the shops.
I have had my red cashmere polo neck sweater for several years similar John Lewis here and here. Red beret also a few years old similar red beret. Red scarf from a selection. Wide black belt similar.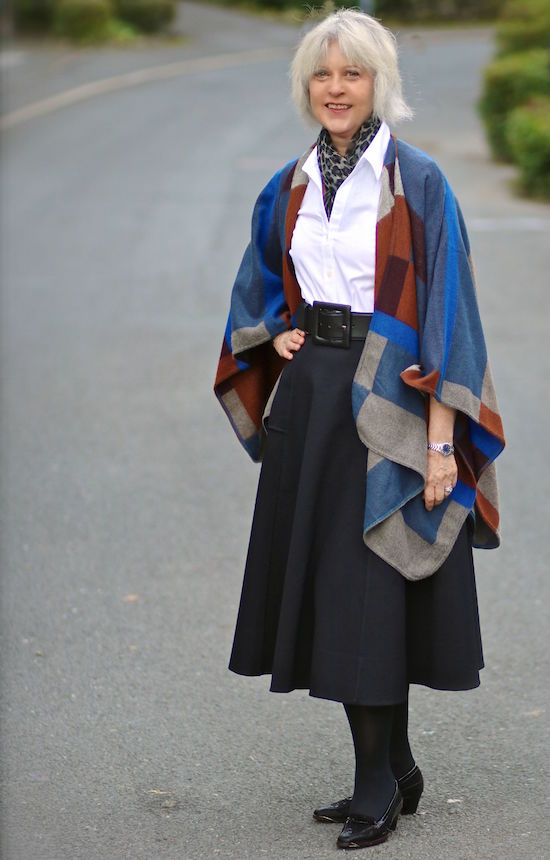 For a more formal look I have teamed it with a classic white shirt and MandS wrap from last year similar here and here.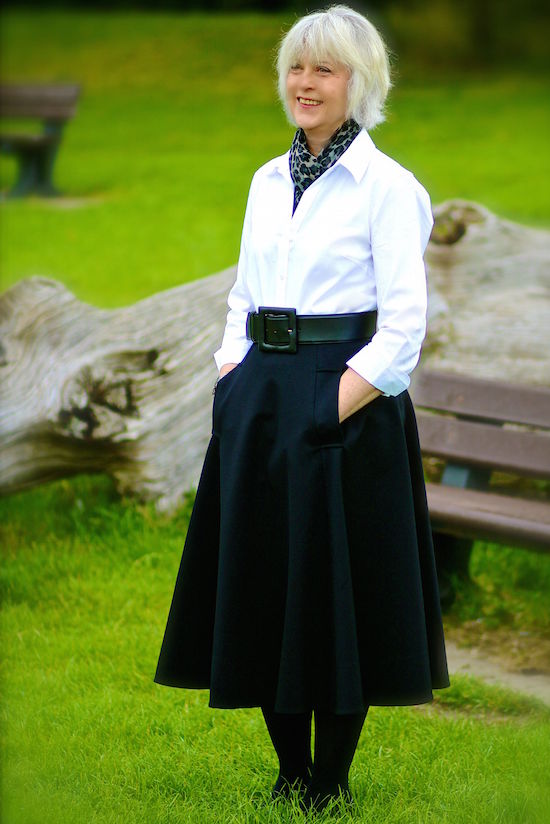 Leopard print scarf similar
I am finding it refreshing to experiment with a new silhouette after many seasons in jeans or slim leg trousers. It has helped me exit a possible style rut.
Will you be trying a new look this season and if not the midi skirt what might tempt you to expand your horizons?
SHOP THE LOOK