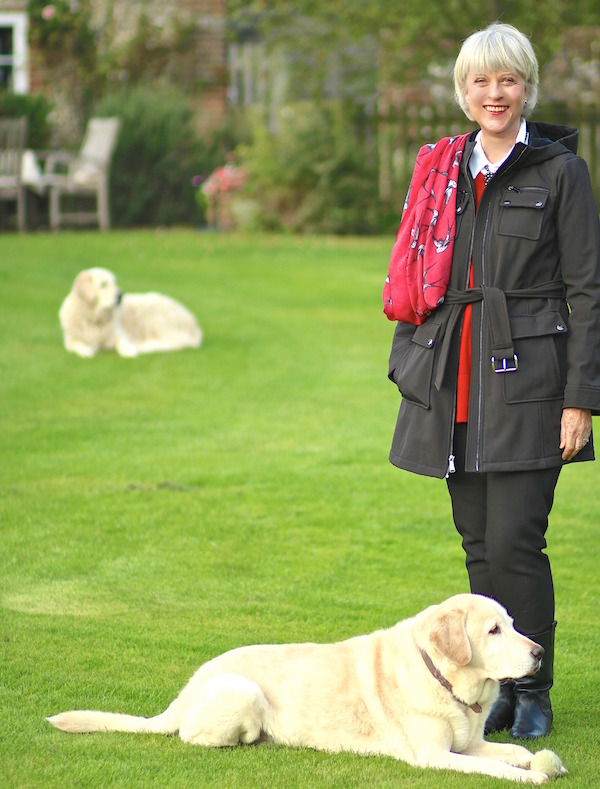 I love the warm rich colours of autumn. The soft yellows, golden russets and vibrant reds. I never seem to be attracted to the colour red in the summer however come autumn when our thoughts turn to keeping warm and making pumpkin soup I love the colour red. It brightens my day and throws a flattering light onto my face.
It is important to choose the most flattering tone of red for your colouring. I like a mid tone and bright. A too dark red is overwhelming for my now grey hair.
Similar black parka at John Lewis // French Connection // Vosgue parka //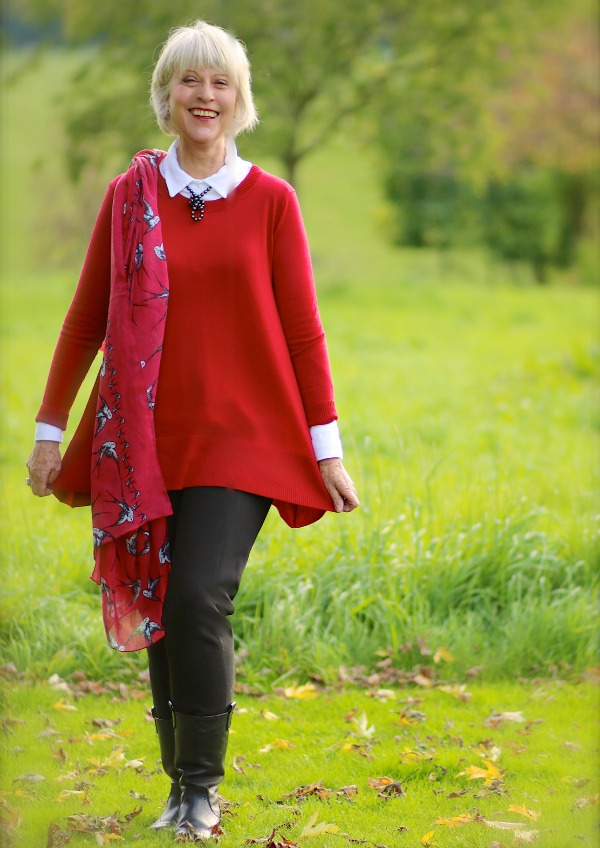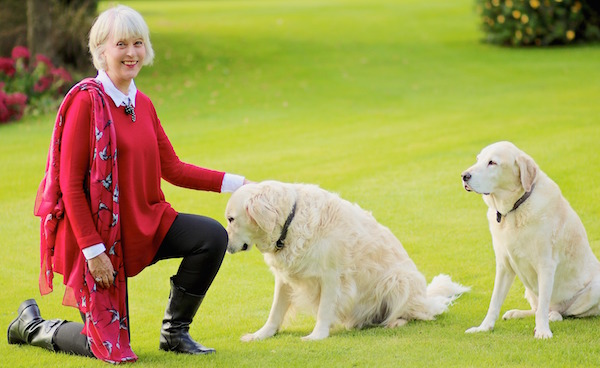 My red sweater is by DKNY. Similar at MeandEm. A brand I love. I think theirs is even better than mine as you get two sweaters for the price of one.
DNKY trapeze sweater in navy // Cardigan version of the trapeze at Nordstrom (comes in red) // Asymmetric tunic // Hankerchief hem sweater //
The photos were shot by the talented Mr. P in my cousin's beautiful garden near Newbury and I was joined by their two gorgeous dogs Pepper and Bartie.
SHOP SIMILAR