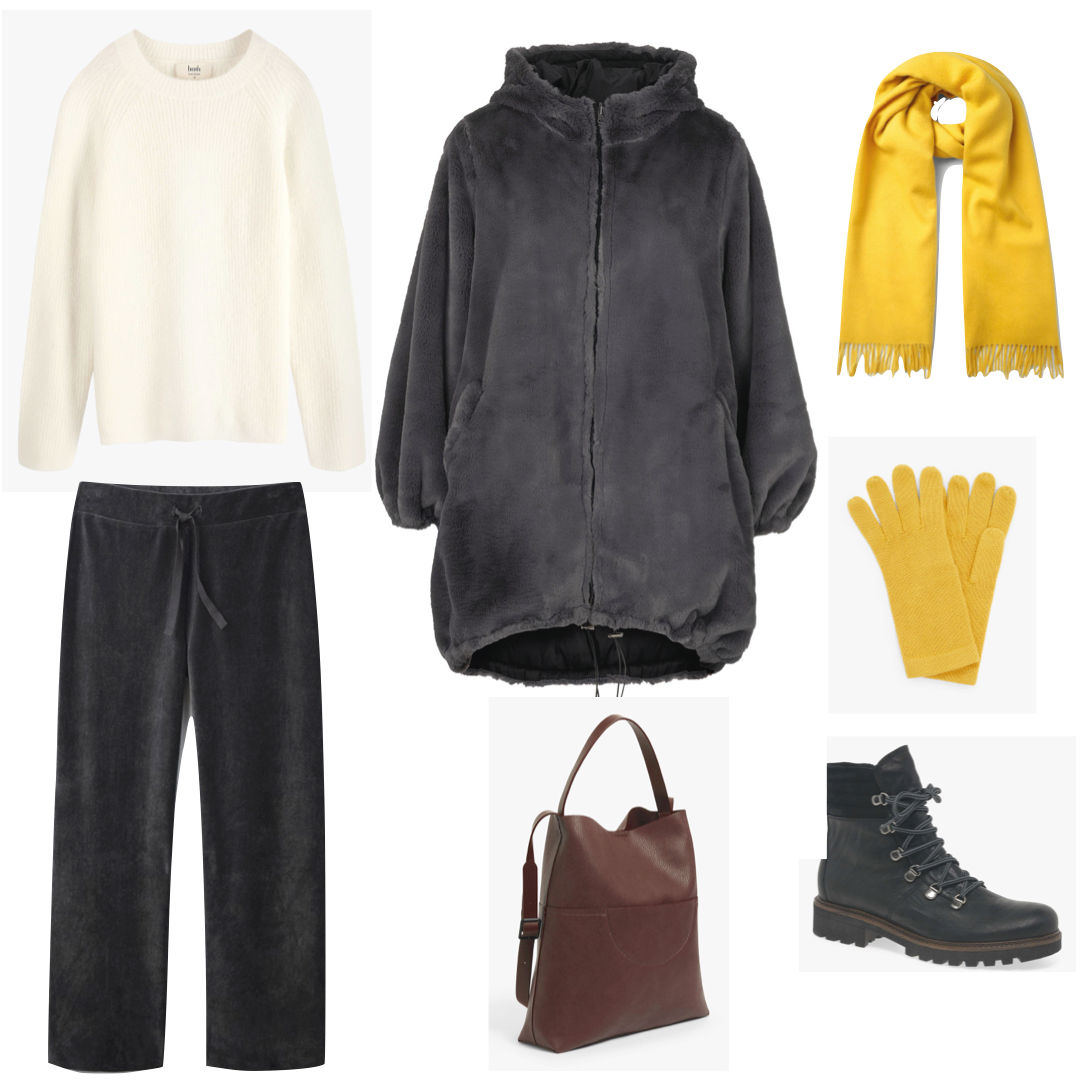 Faux fur is back in fashion. Not that it ever completely disappeared. I thought today I would play with a few ideas of how to style a faux fur coat this season. This year designers have been more creative with their styles. Dressy or casual you can find designs ranging from the lovely faux fur reversible parka I have featured above to the more classic coat in the collage below.
It is many years since I have owned a faux fur coat or jacket. I remember it well, it was a lovely deep pink. I think that I bought it from Benetton in the early 90s. Sadly the moths decided to take chunks out of it.
Details of above:
Cream sweater Hush at JL&P | Reversible faux fur parka Hopefashionuk |Yellow scarf Boden |Cord joggers The White Company |Slouch hobo bag JL&P |Leather ankle boots Gabor at JL&P |Yellow knitted gloves JL&P.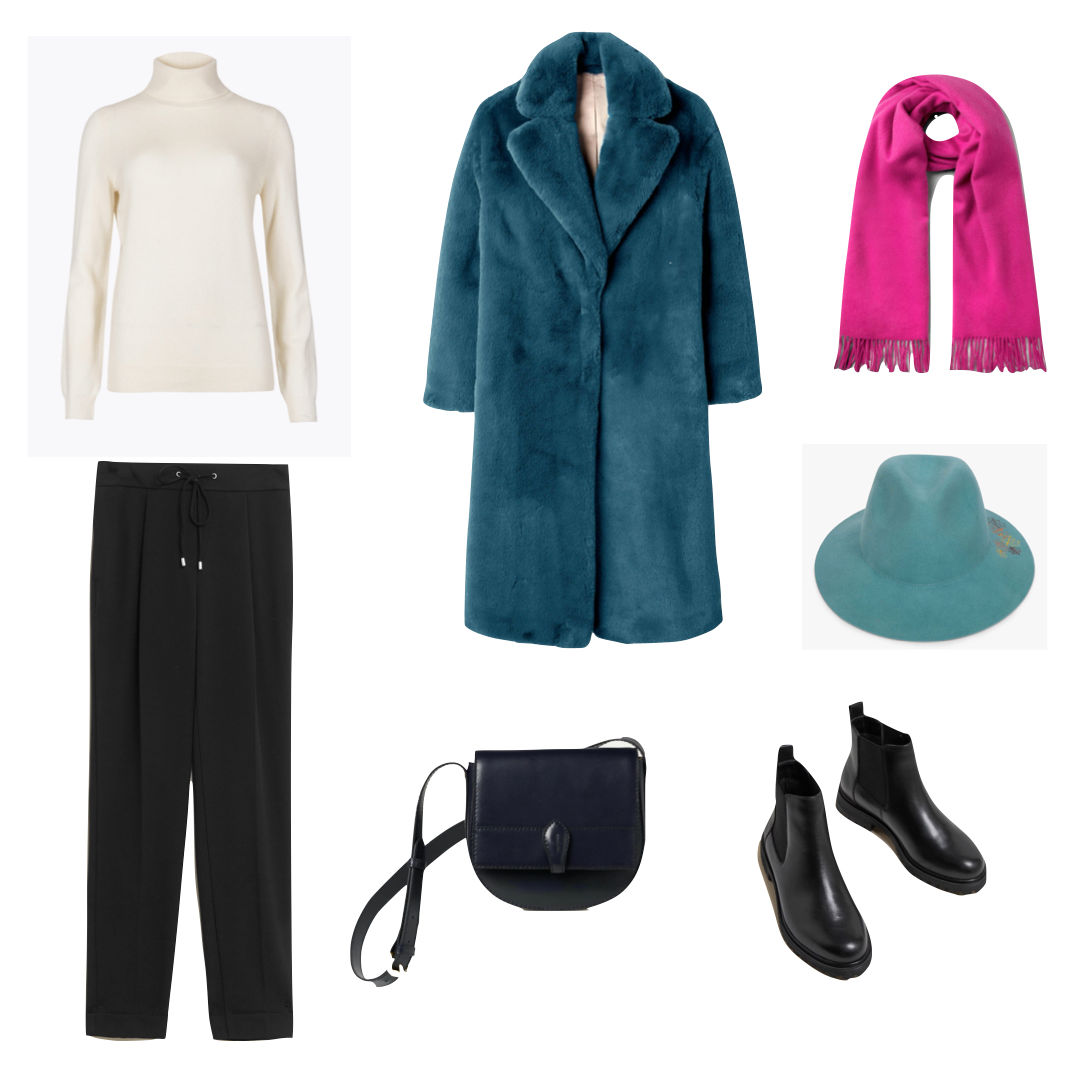 I am very tempted by the coat above from Hush. I seem to have quite a few winter coats so I can't quite justify another. We shall see. You can see me modelling a faux fur gilet in France back in 2015 here.
How to style a faux fur coat this season. In both the collages I have added a pair of chunky boots. They seem to be the must-have footwear this season. I have just ordered the lace-up boots featured in the first image. I think they will be ideal for walking along the towpath by the river Thames. The chunky rubber soles well work well on the gravel. I will need to spray them with waterproof protection now that it seems to be raining every day in London.
Details of above:
Cashmere roll-neck sweater Marks&Spencer |Faux fur coat Boden |Pink scarf Boden |Black straight leg joggers Marks&Spencer |Black crossbody bag Boden |Wide fit Black ankle boots Marks&Spencer|Turquoise hat JL&P.
I am very glad that faux fur is back in fashion. Would you wear one? I consider them to be cosy, comfortable and practical.