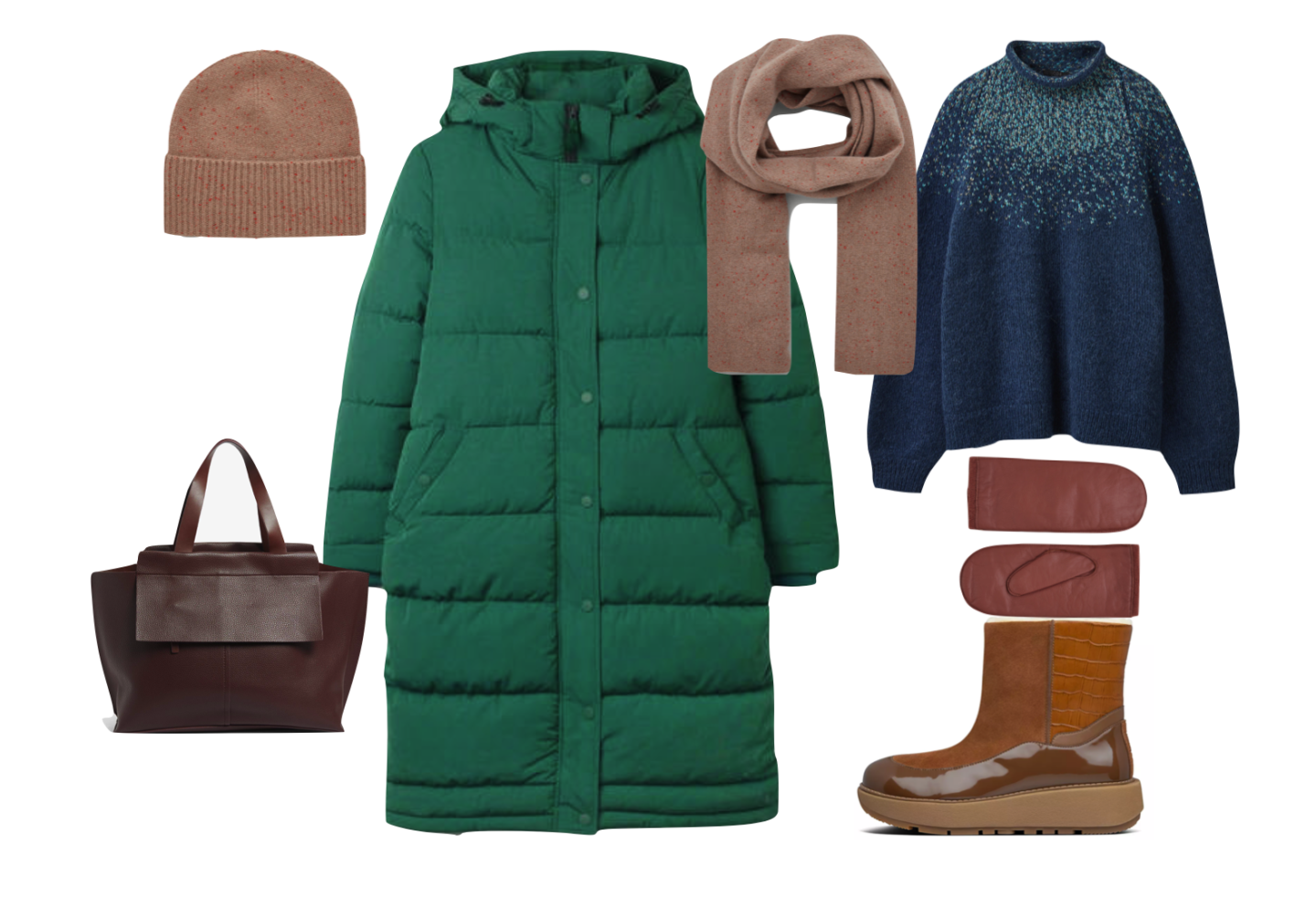 Details of above:
Here we go again. It is "lockdown" once more in London. This time I think that it is going to be much harder than in the spring as the weather here has turned very cold. It is still going to be important to take our daily exercise. This involves long winter walks as there are varying restrictions on indoor activities. Today I thought I would write about how to stay warm this winter with a puffa coat.
Ribbed cashmere hat Cos | Green Puffa coat Boden | Cashmere scarf Cos |Navy/green recycled wool fair isle sweater Cos |Brown bag Kin at JL&P | Cashmere leather mix mittens Cos | Brown ankle boots FitFlop.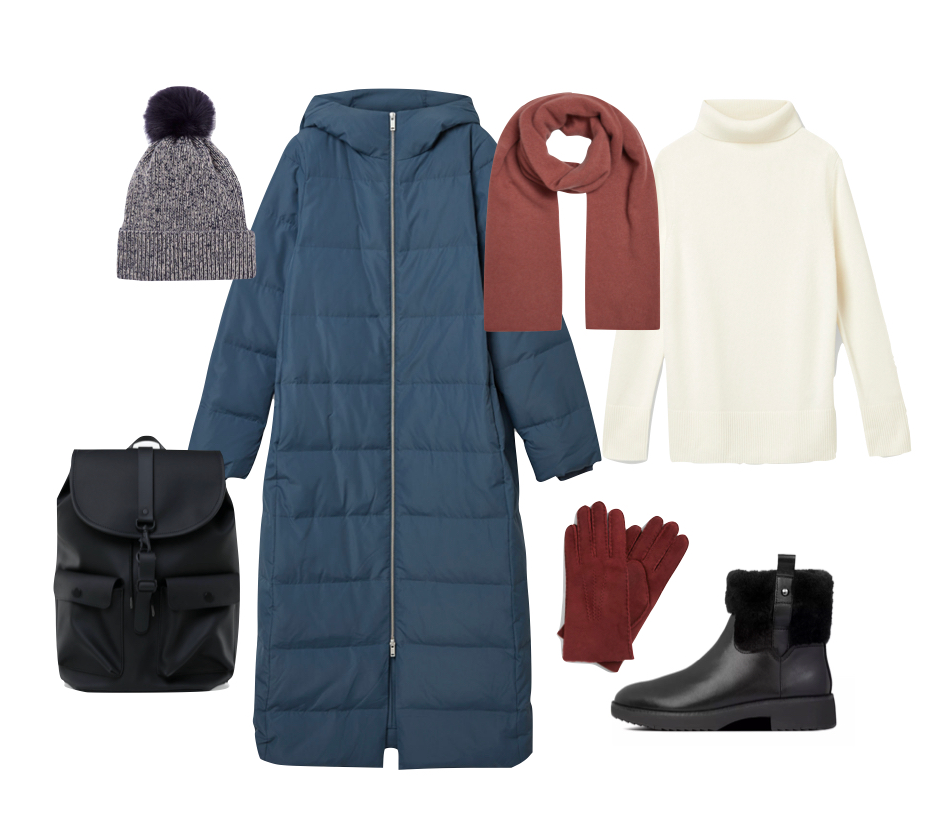 Details of above:
Speckle wool bobble hat Jigsaw JL&P |Navy long puffa coat Cos |Maroon cashmere scarf Cos | Cream cashmere roll-neck sweater Cos |Black Backpack JL&P |Sheepskin gloves JL&P |Shearling ankle boots FitFlop
Whether you are walking in a city, a park or in the countryside you are going to need a very warm winter coat. That is where a good quality puffa coat comes in. You will also need other practical items such as scarves, hats and chunky boots to keep you warm over the coming months. Layering up with natural fibre wool sweaters will help to keep you well insulated.
How to stay warm this winter with a puffa coat. I will definitely be wearing mine. See how I styled it in 2018.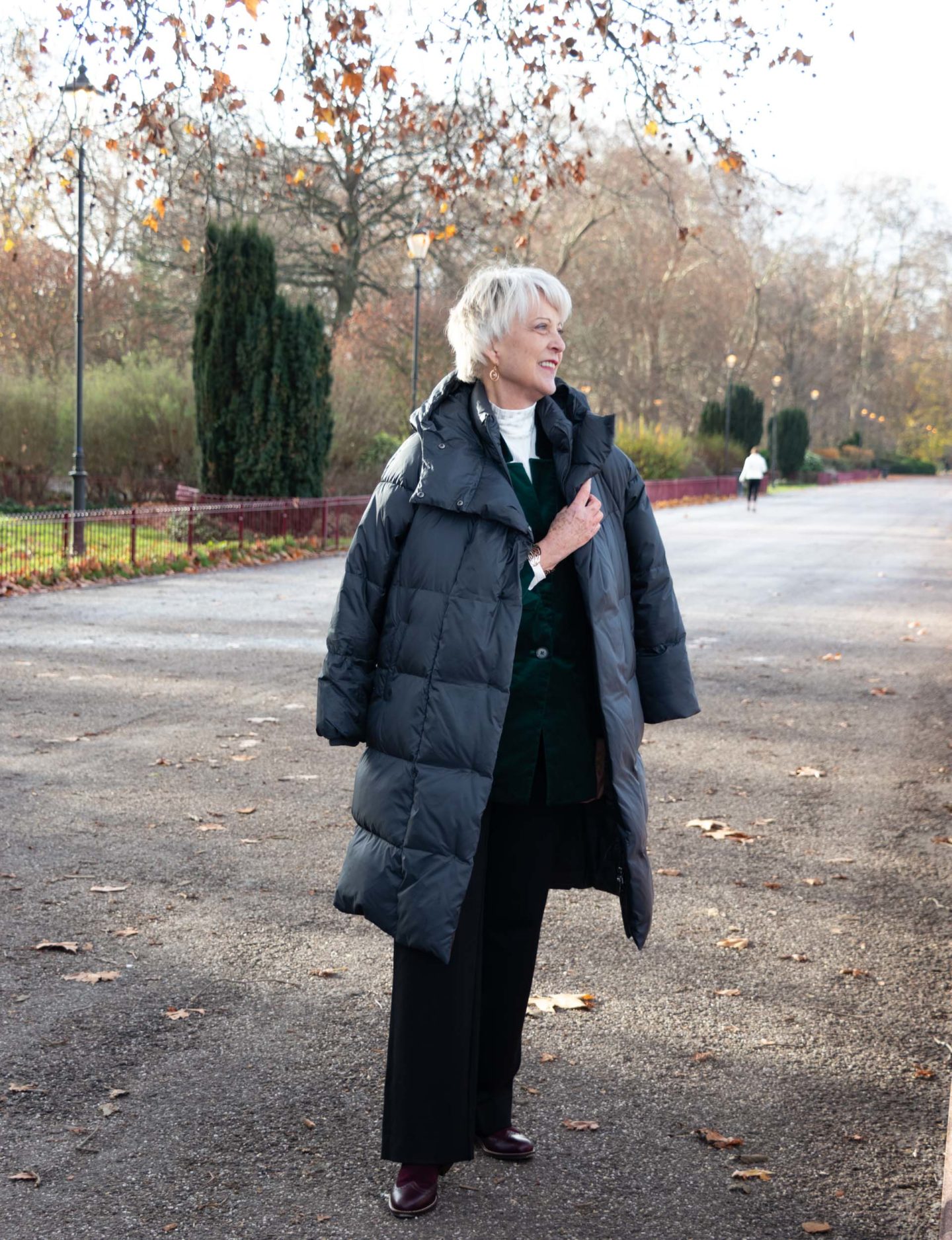 Photo above was taken by Laura Hines at Battersea Park.