I have a feeling that we are in for a long winter. Lockdown has started and as I look out of the window the trees are bare and there is a mist obscuring the horizon. I am not able to go for my weekly group walk in Richmond Park so I am doing some research on some gift and treats to help lift your mood.
Looking after your skin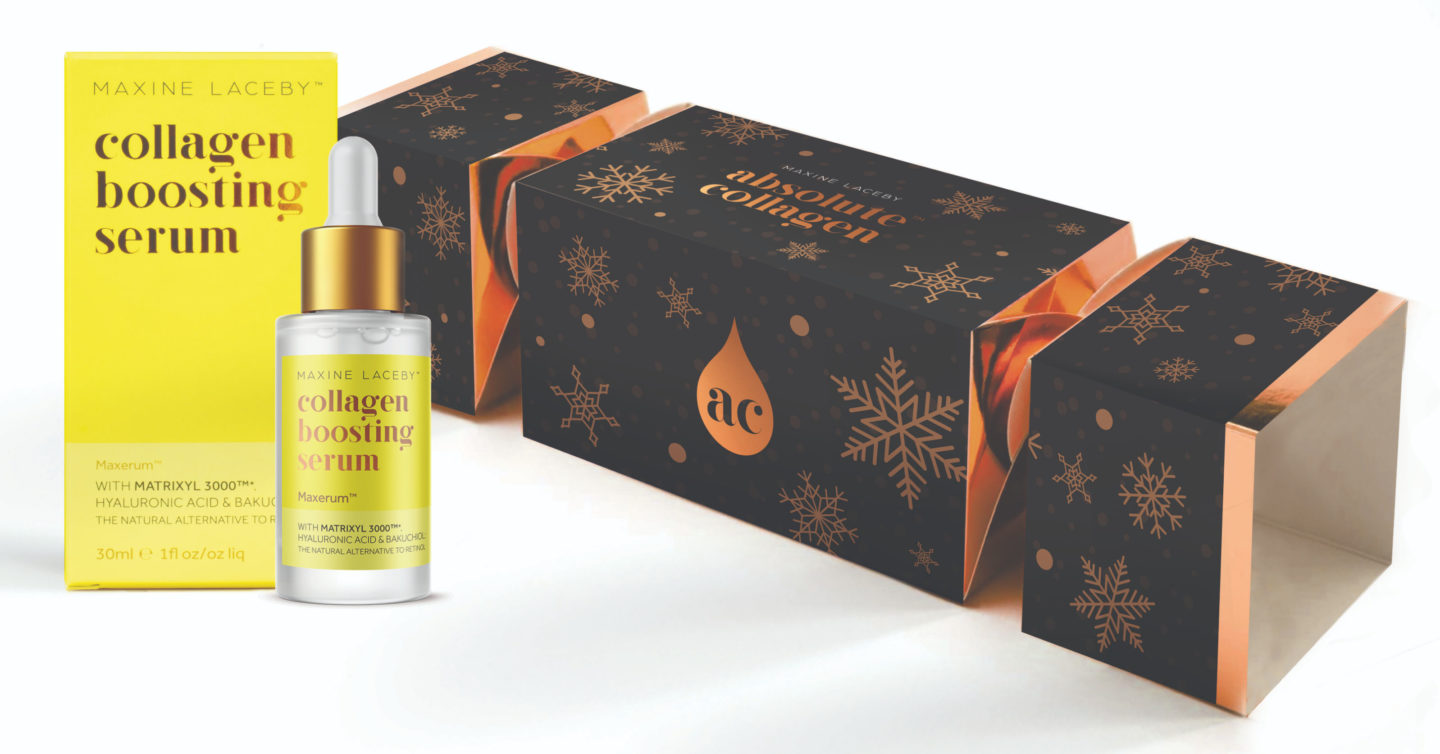 My skin is feeling a bit like I do at the moment. Lacklustre and lacking in sparkle. A bottle of Collagen boosting serum (gifted) was sent to me a couple of weeks ago. It has come to the rescue of my parched skin. I don't talk about anti-ageing or anti-wrinkles on this blog, however I do believe that if we care for our skin we can look our best at whatever age we are.
I am finding that after using the serum for the last two weeks my skin definitely feels softer. It looks a little plumper which would indicate that it is holding more moisture.
This serum would make a lovely indulgence for yourself. Alternatively a great gift for a friend. The packaging is lovely and would look very decorative on a Christmas tree.
How about an eye makeup collection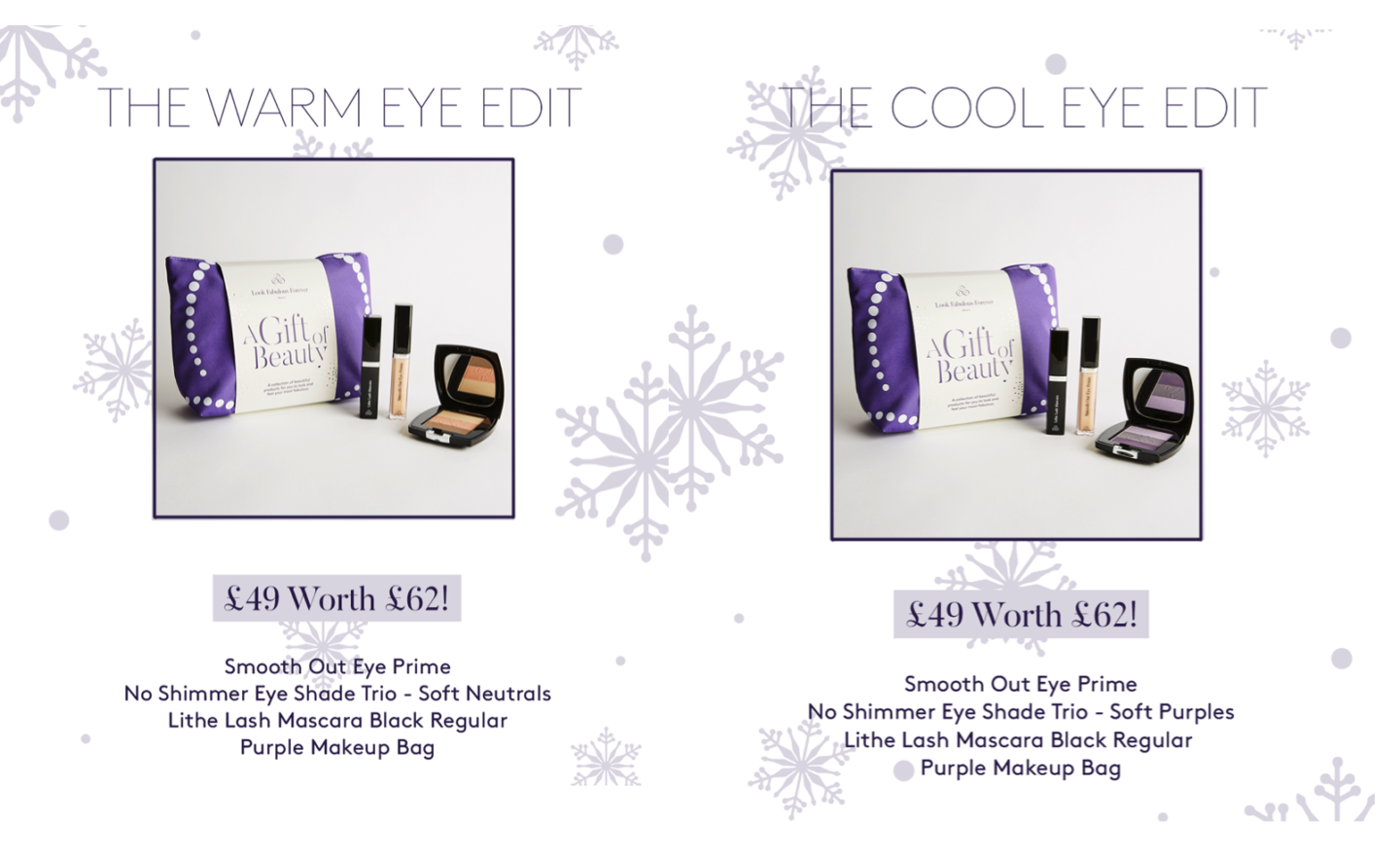 Even though I am not going out at the moment I put my make-up on every morning. It has become a relaxing ritual. I don't feel ready to face the day without it. Somehow it helps to cheer me up. These two gift collections from LookFabulousForever are very clever as they are divided into cool and warm colour palettes. If you are not sure which category you fall into there is plenty of help on their site to guide you. Either treat yourself or buy for a friend or relative.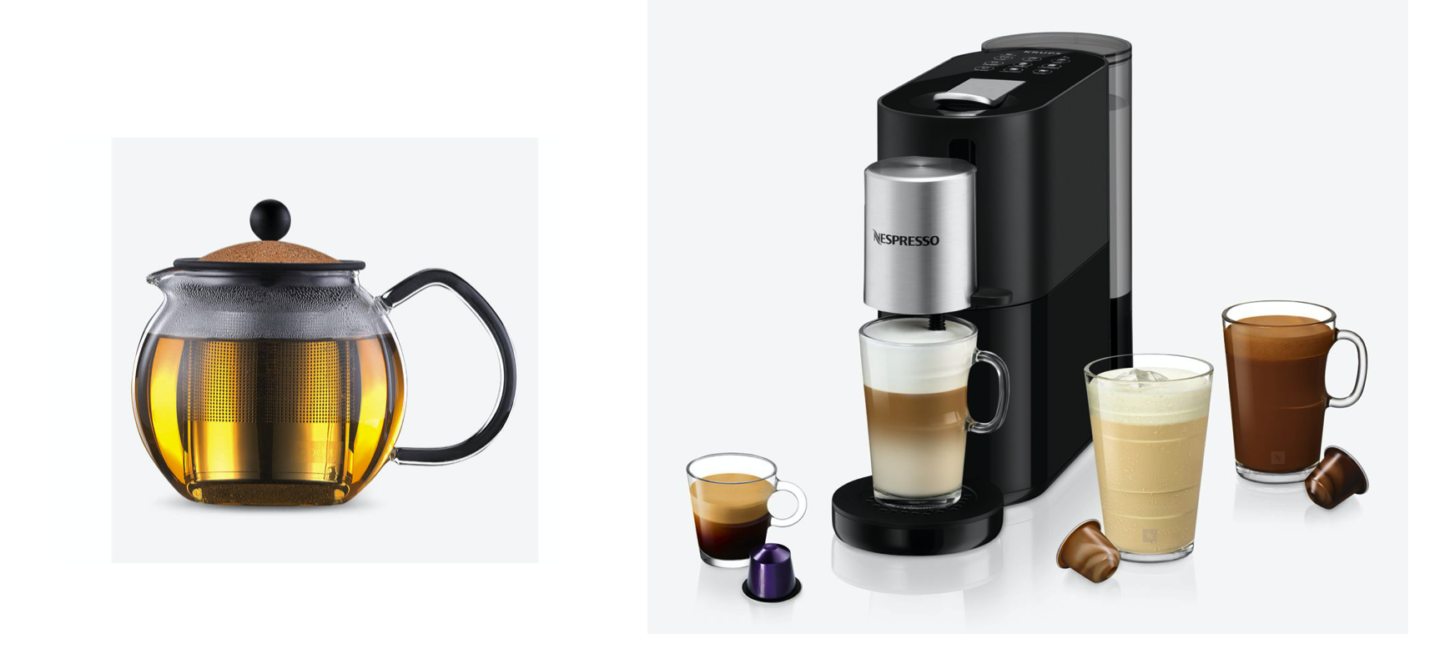 Let us relax and sip tea or coffee. I should imagine that our consumption of these beverages will go up during the coming weeks. When I get bored of sitting staring at the computer screen I often get up and make myself a hot cuppa to while away the time. Tea maker JL&P. Nespresso Atelier coffee machine at JL&P>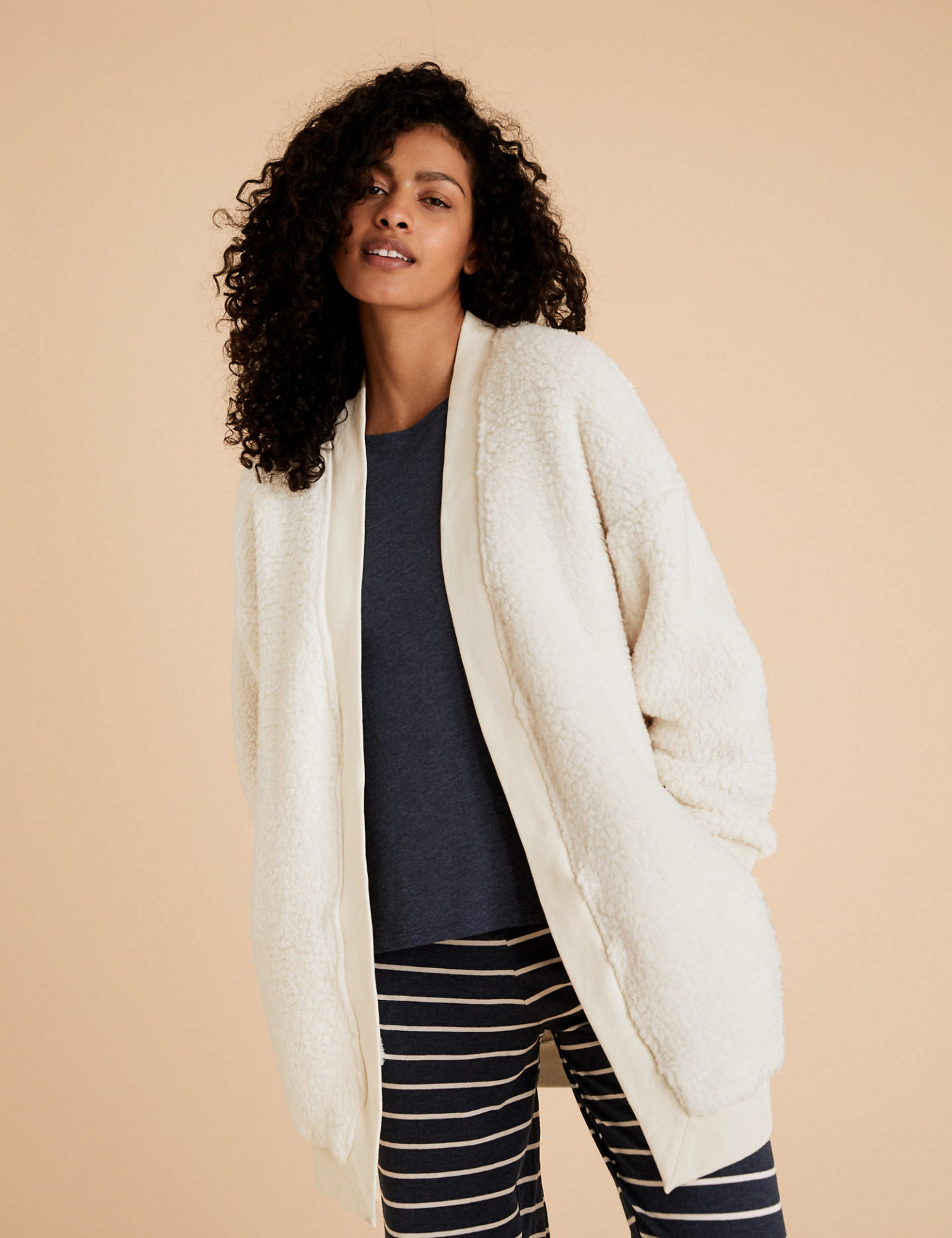 How cosy is this Teddie fleece cardigan from Marksandspencer. Cuddly up in it in the evening and watch a movie or a Netflix series.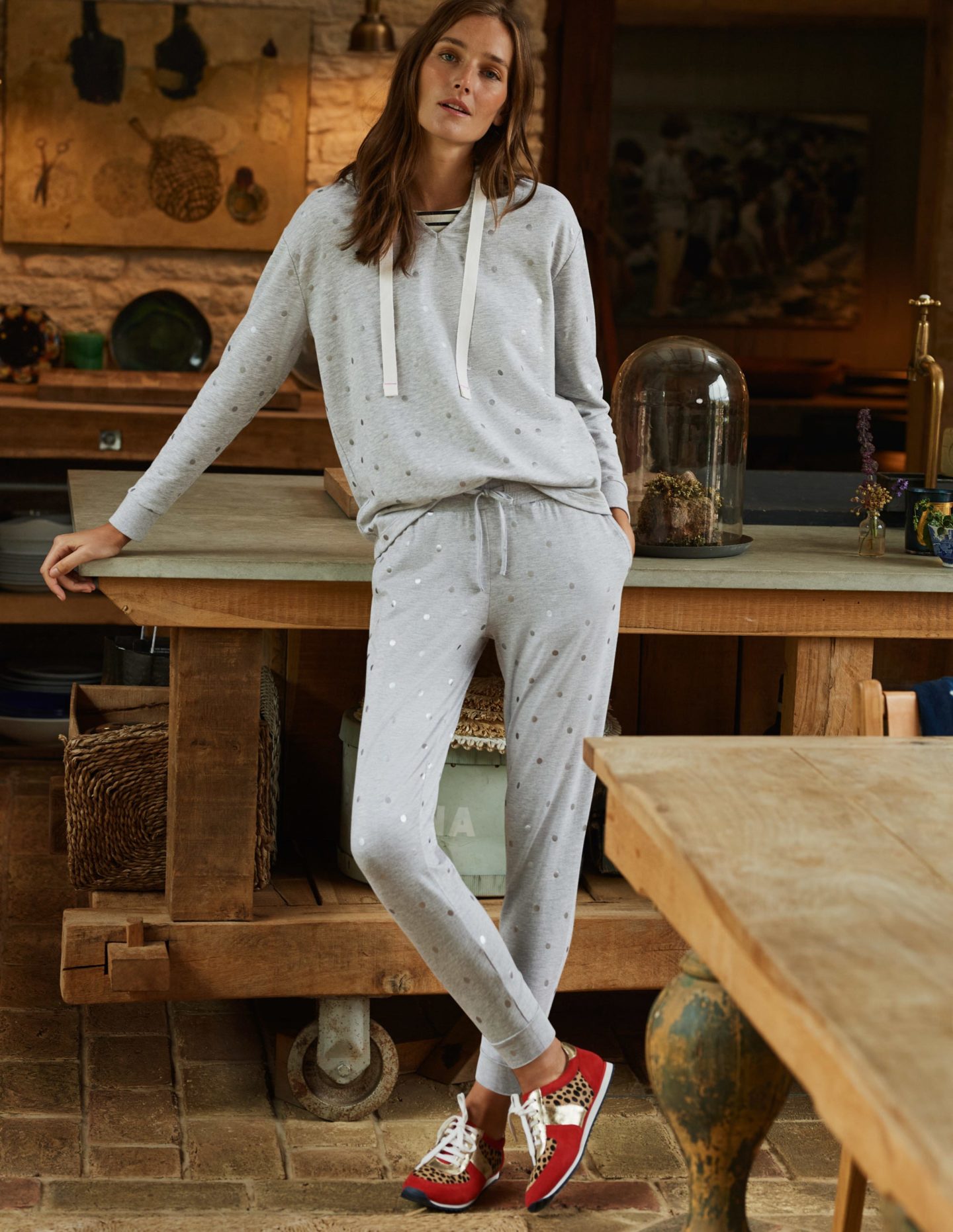 Alternatively how about this lovely combination of cuffed jersey joggers and soft grey hoodie with silver stars. from Boden.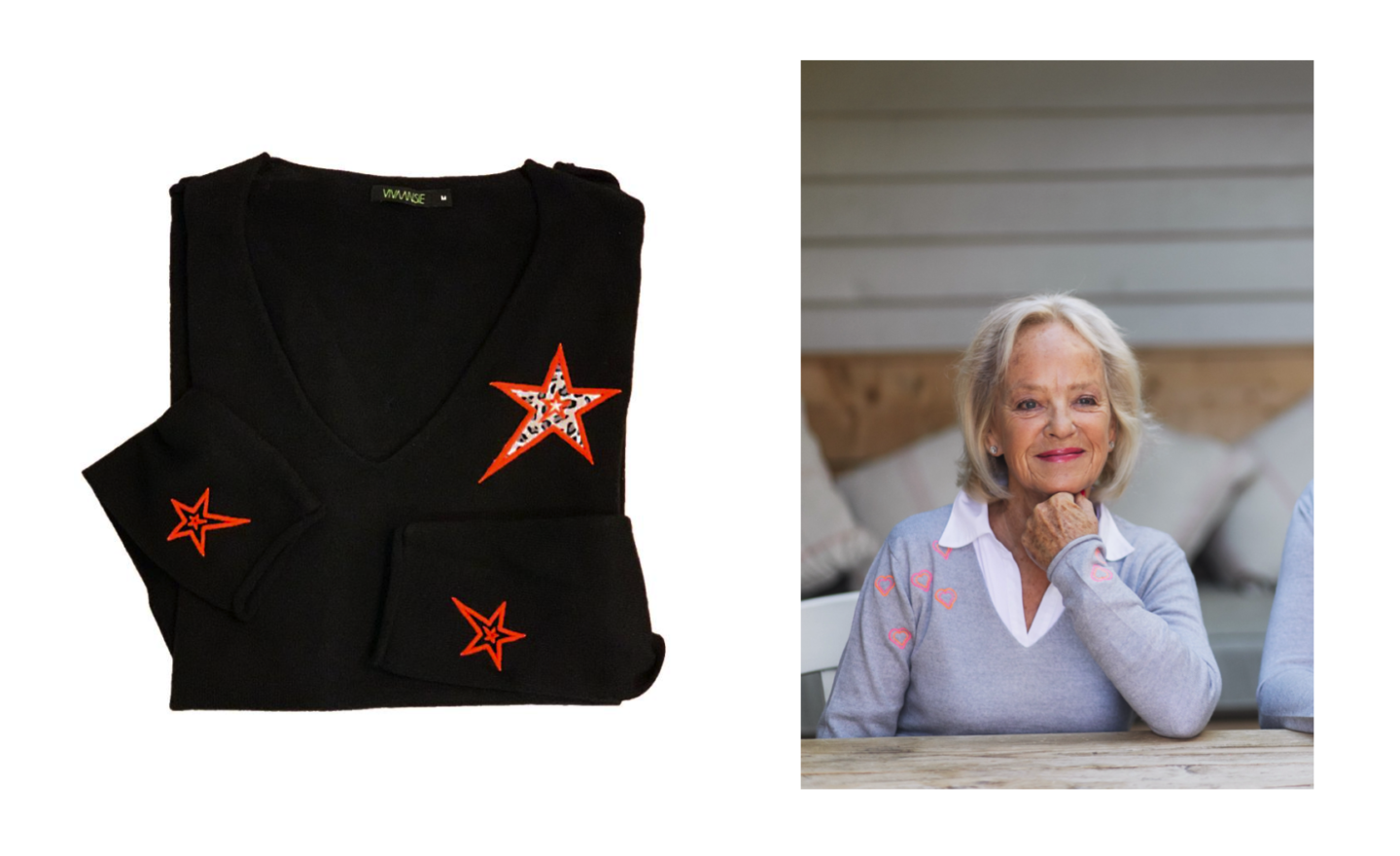 Vivaansie – A small family run company produce a lovely collection of 100% Italian merino wool sweaters and cotton tee shirts. They are embroidered with neon, sparkle or animal prints. Timeless classics with a twist. The sweaters are made with 100% merino wool, which is ethical, sustainable and natural. The embroidery is done in the UK. Sweaters are wrapped in a gorgeous tote bag, which you can reuse as a shopping bag.
On the left one of their star print sweaters, from a selection and on right the founder's mother wearing one of their v neck merino sweaters now reduced in their sale.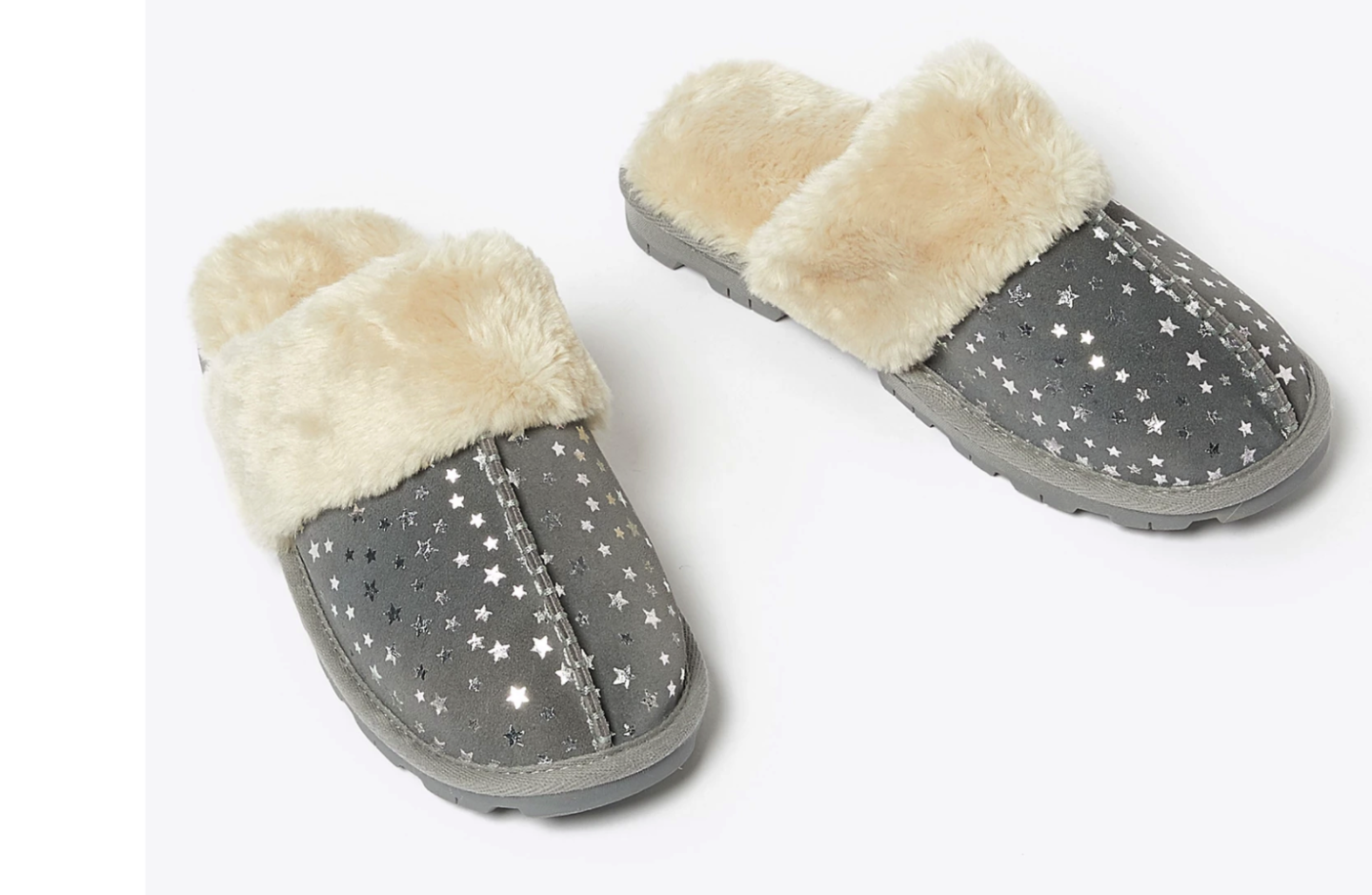 Keep your feet cosy in these gorgeous slippers from MarksandSpencer.
You can read my previous post on gifts for the festive season including a great offer on a subscription to Good Housekeeping Magazine here.
Gifts and treats to help lift your mood
If you have any hints and tips or how we can help to lift our spirits during this challenging time please do share them in the comments box. It can be anything from hobbies you are pursuing, indoor or outdoor exercise Healthy treats to eat or how you are keeping in touch with friends and relatives.