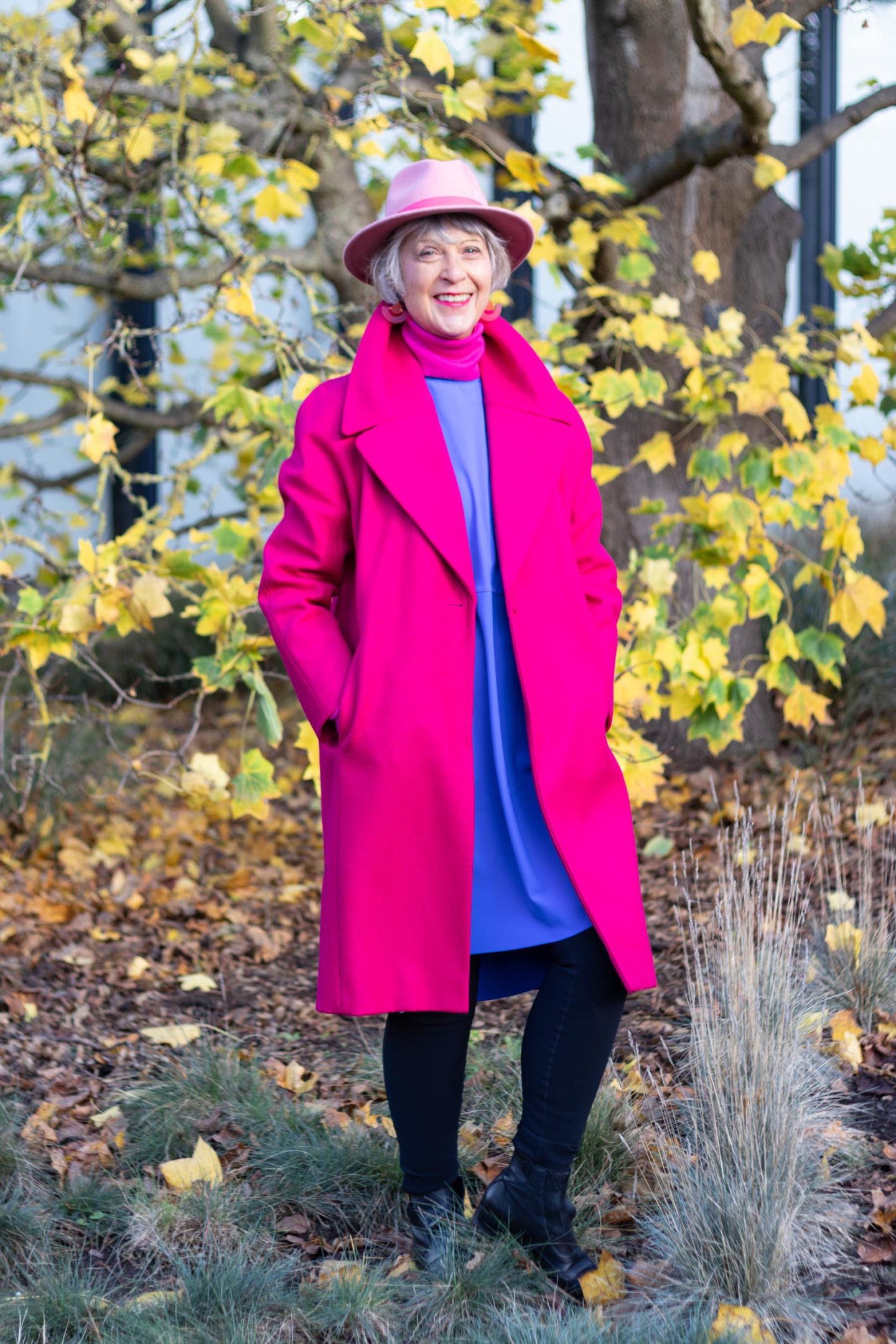 Today I thought that I would demonstrate how to wear bright colours during the winter months. If you are a regular reader of my blog you will know that I love to wear bright colours. I also like to be bold and experiment with unusual bright combinations. The day I met my photographer in Kew gardens for these photographs was no exception. I played around with combinations of bright blue, bright pinks and grounded the outfit with a pair of black leggings and black chunky boots.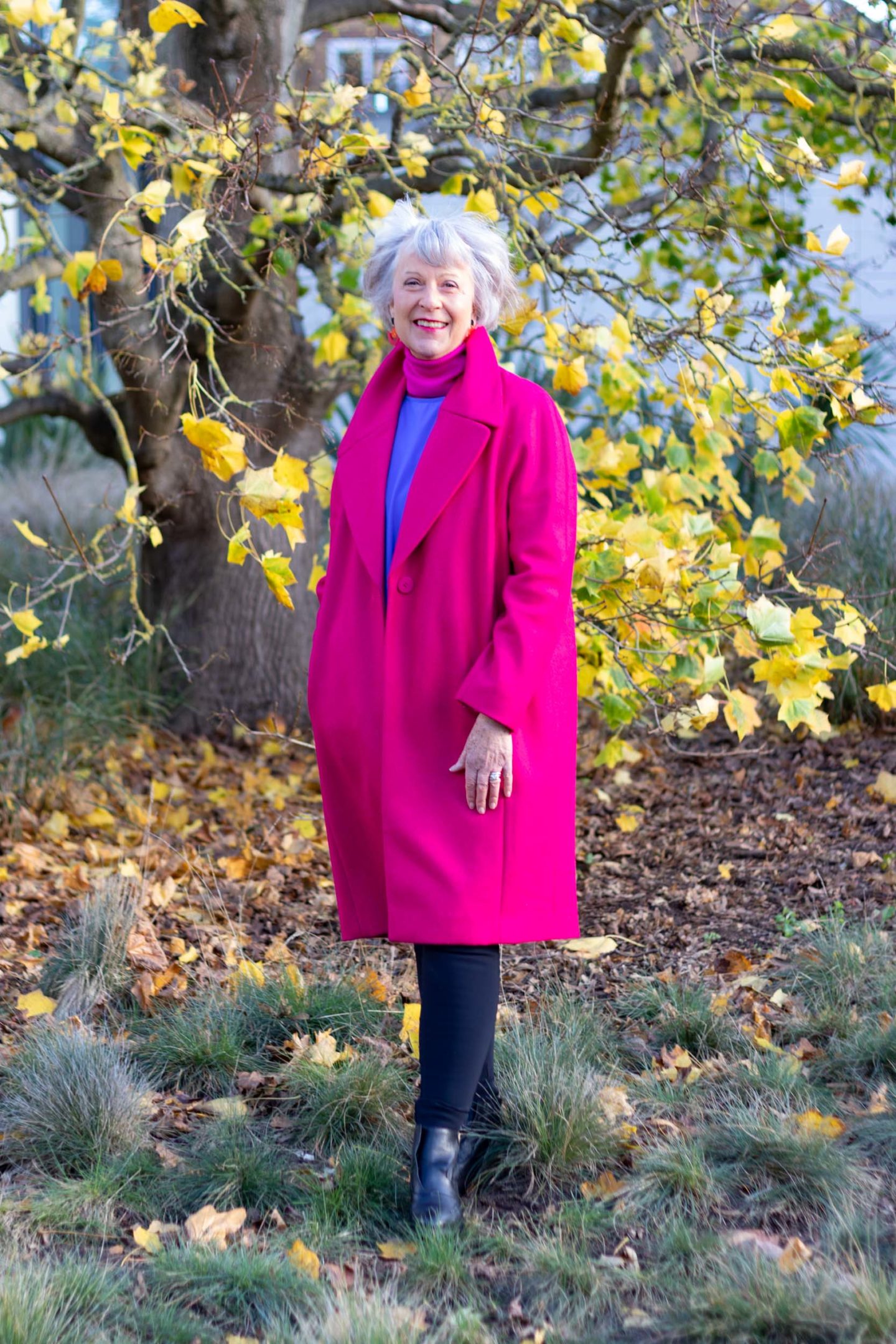 It was a bright, sunny but windy day. My hair is getting a bit blown about. Despite this the bright colours I am wearing definitely lifted my mood as we had great fun doing this shoot.
You have probably seen my Hobbs pink coat many times before. I think that this was its first outing in 2018.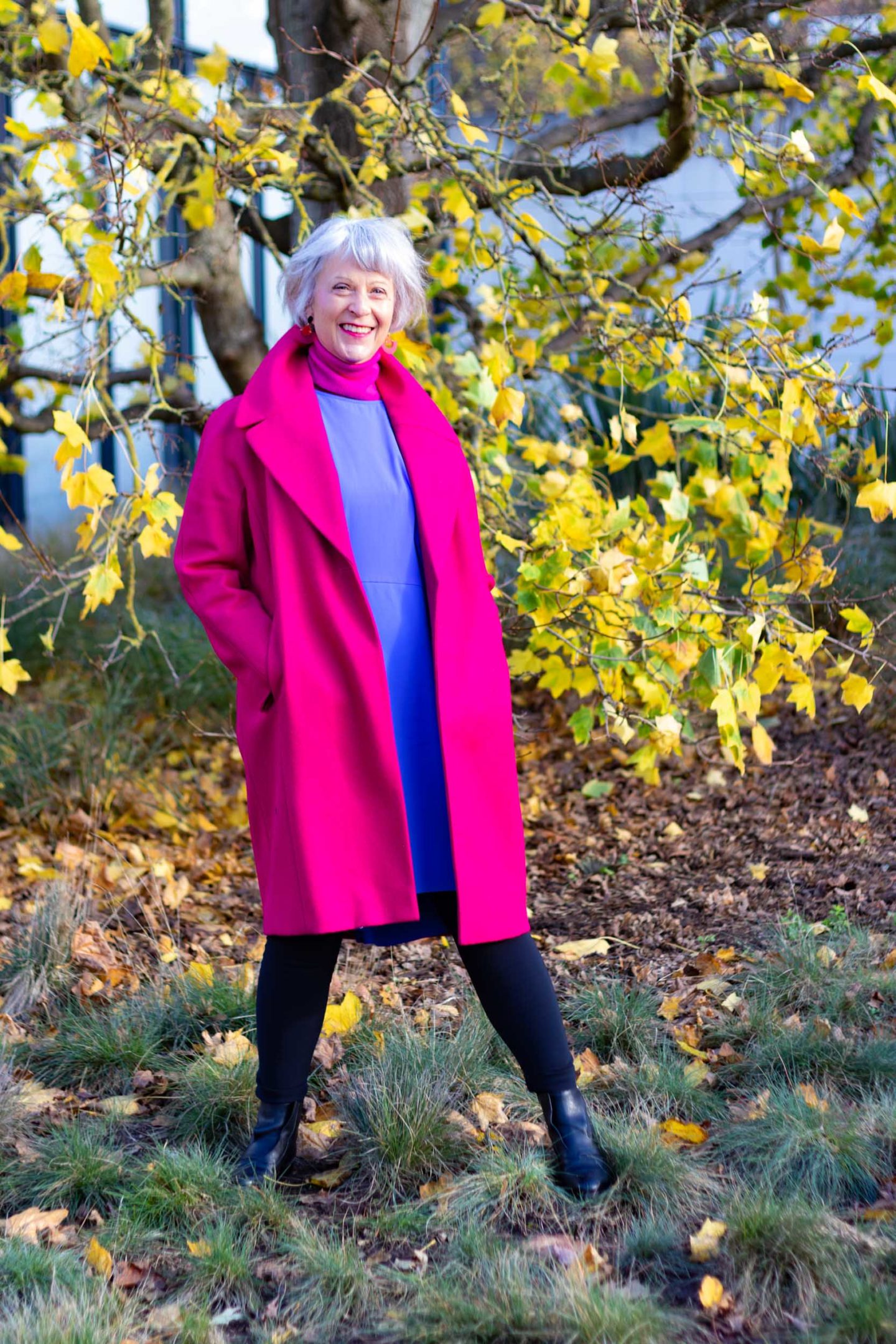 My Hobbs coat is no longer available however JL&P do have a lovely red one in a similar style. I have also put a selection of bright coloured coats at the bottom of this post. I am aware that I like to wear bright cool colours however If you have warm colouring this trick will work just as well by mixing warm-toned items from your wardrobe. Just be bold and try some unusual combinations.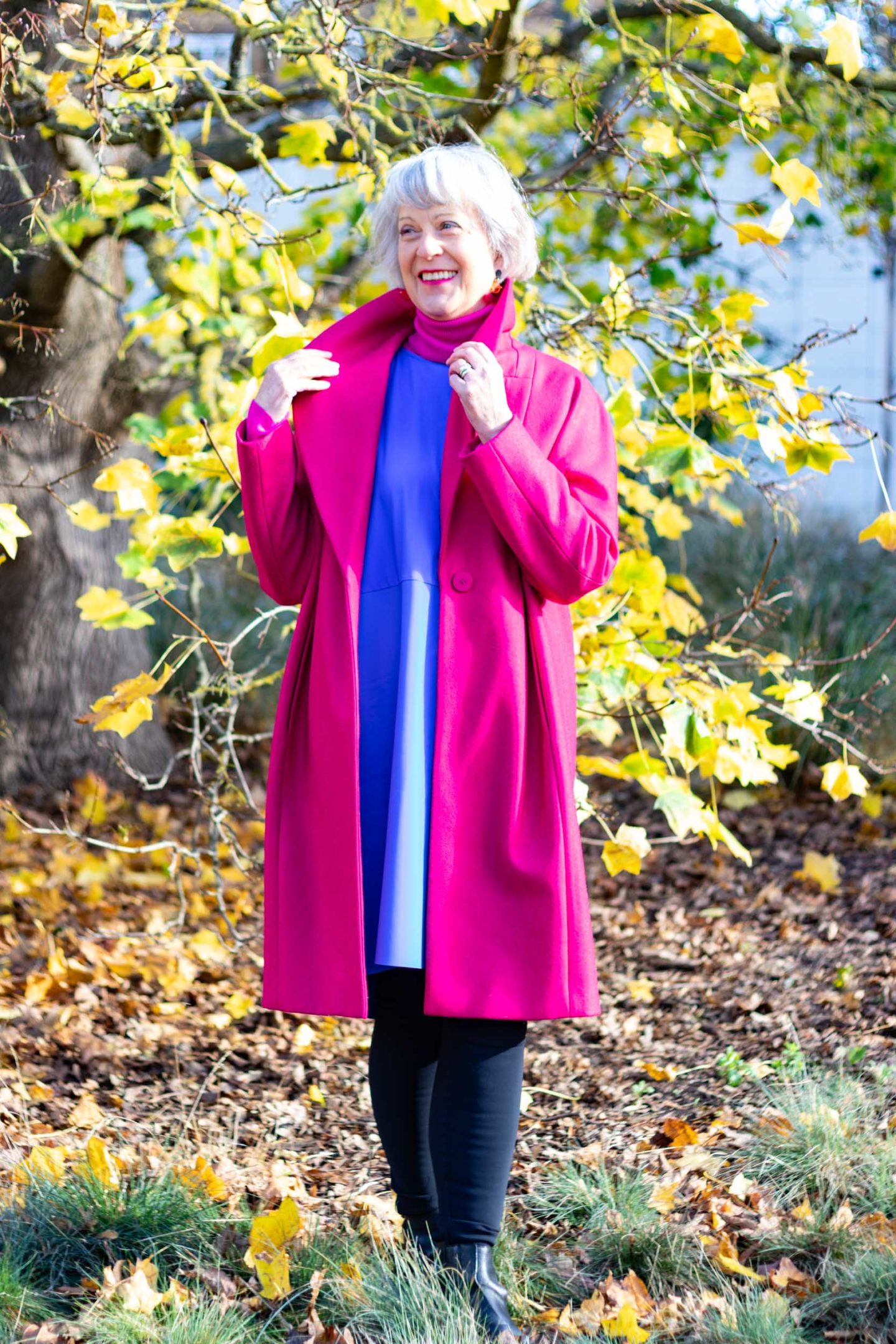 My bright blue dress is from HopeFashionuk. It is a lovely loose style and very adaptable and comfortable. I like to wear mine as a tunic over a pair of leggings however you can just as easily wear it with a pair of tights. My pink roll-neck sweater is many years old. I think that I bought it in a small boutique in France.
How to wear bright colours during the winter months
Photograph taken by Laura Hines. Follow her on Instagram