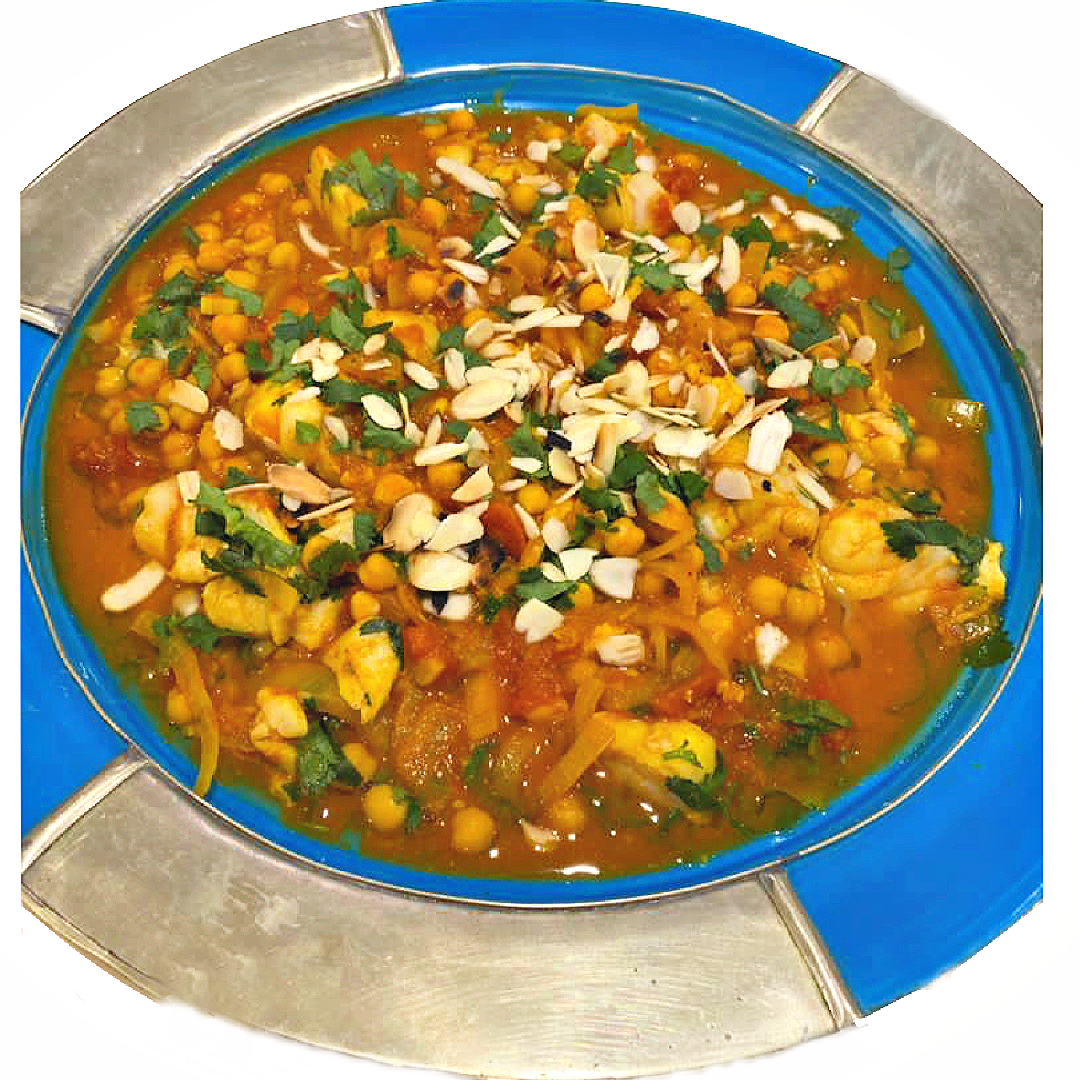 I love cooking food filled with flavour and spices. Moroccan food is one of my favourites so I was very happy when Emma Marshall sent over this delicious Moroccan fish tagine our healthy recipe for November.
MOROCCAN FISH TAGINE
is our healthy recipe for November
This quick and easy recipe from Emma Marshall nutrition is packed full of delicious and healthy ingredients. It is full of flavourful spices such as fresh ginger, onion and garlic plus healing turmeric, cumin and cinnamon.
Ginger has a stunning flavour and it adds real zing and life to food. It was traditionally used as medicine for many cultures and it has a powerful anti-inflammatory effect. The strong, spicy essential oils that give it its lively flavour have been shown in thousands of studies to interrupt certain aspects of the chemical reaction that occurs when inflammation is triggered.
Garlic makes its way into almost every savoury dish that Emma creates. It gives a beautiful base richness and is very nutritious too. It is a powerful antiviral and antimicrobial food so great to support the immune system.
Onions are the key to building deep flavour and their health benefits are great. All types of onions are rich in the prebiotic inulin that builds and strengthens the bacterial colony in our gut. They are also rich in quercetin which is a powerful anti-inflammatory.
This fish tagine is so quick and easy to make, you can make the sauce in advance and then add the fish at the last minute. I love to serve it with cous cous with chopped preserved lemon in and some olive oil.
Moroccan Fish Tagine our healthy recipe for November
Serves 4
1 tbsp olive oil
1 large onion thinly sliced
1 garlic clove
2 teaspoons grated fresh ginger
1 tsp ground cumin
1 tsp turmeric
1 cinnamon stick
400g tin chopped tomatoes
250ml water and 1 tsp of bouillon stock powder (or 250ml veg stock)
500g firm white fish fillets
400g tin chickpeas rinsed
2 teaspoons honey
salt and pepper
To serve:
Handful of fresh chopped coriander
Lightly toasted flaked almonds
Heat the olive oil in a large heavy-based pan over medium heat. Add the onion and cook stirring occasionally for 5 minutes. Then add the garlic, ginger, cumin, turmeric and cinnamon and cook, stirring occasionally for 2 minutes more.
Add the tomatoes, salt and 250ml water and 1 tsp stock powder and simmer gently with a lid on for 15 minutes. Add the chickpeas and the honey at the end of the cooking time. You can make this up to two days before or freeze.
Add the fish and simmer for 5 minutes until just cooked through.
Season and serve garnished with coriander and flaked almonds.
Recipe and nutritional advice from:-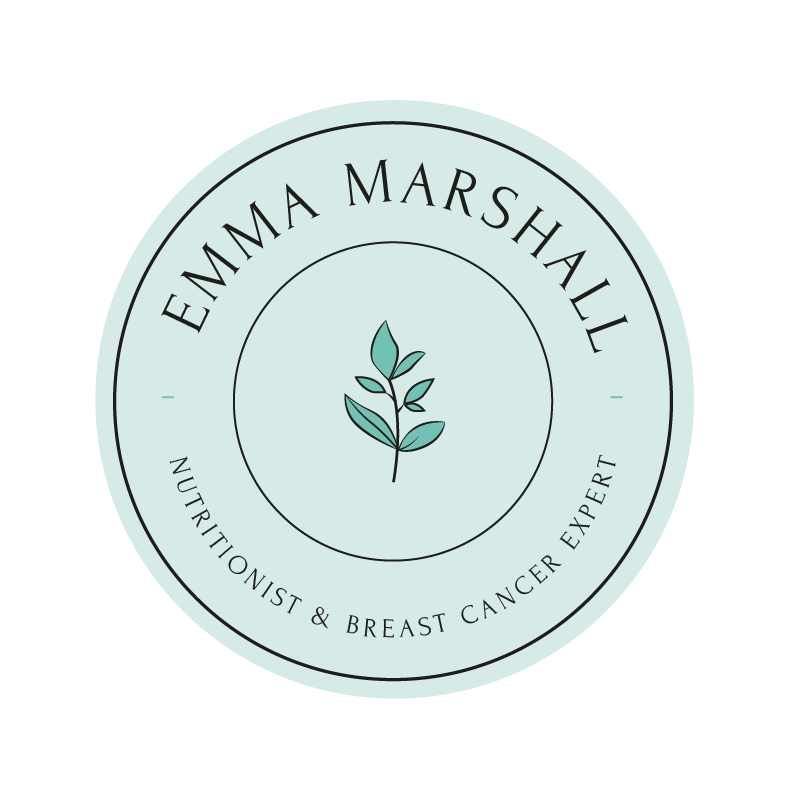 You can contact Emma at Emma Marshall Nutrition. She works globally via Skype. She offers a free 15-minute consultation (the UK by phone, globally via Skype) details here. You can also follow her on Instagram where she shares some of her delicious recipes.
You might also like other recipes created by Emma Marshall rich tomato sauce here and pea and zingy pea and broccoli soup here.