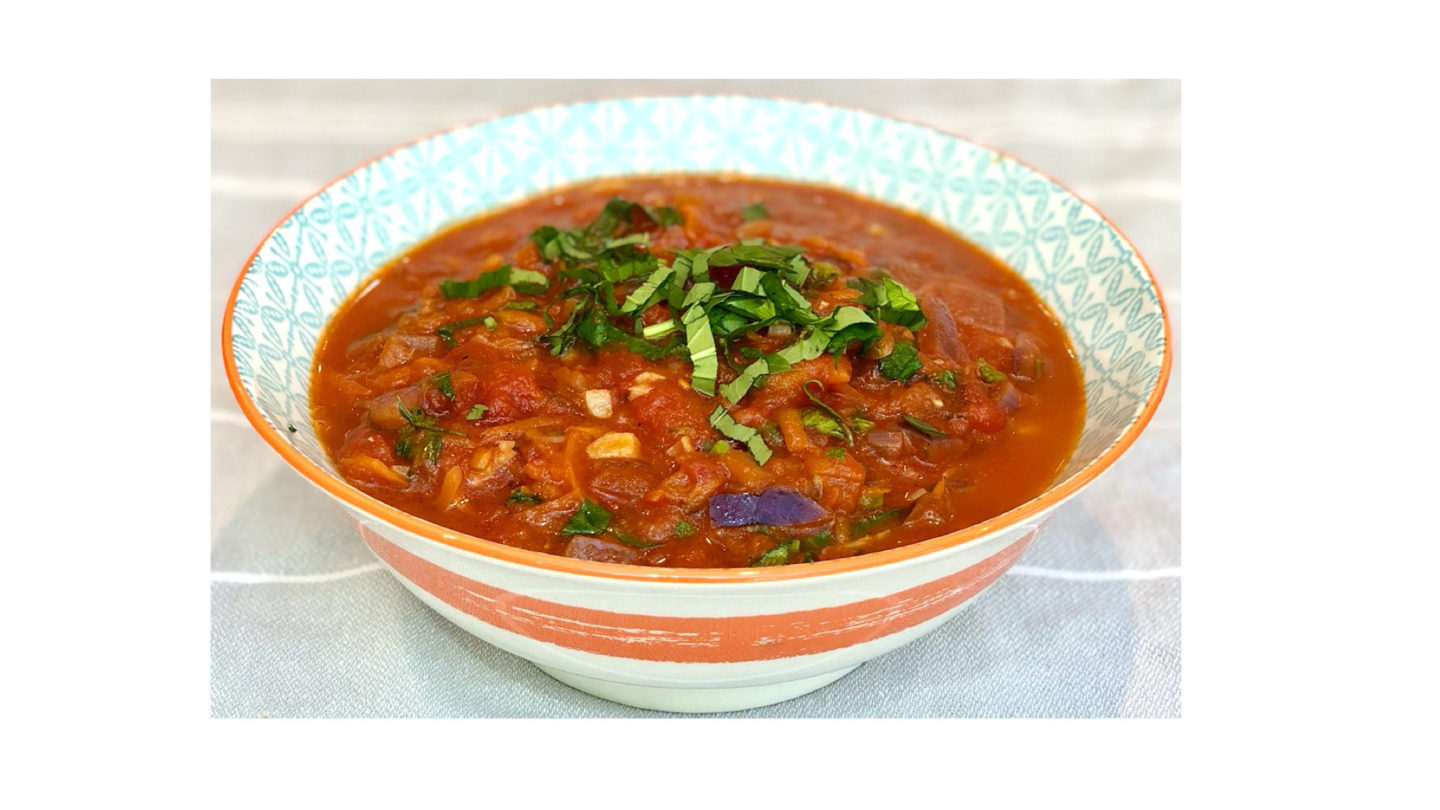 I don't know about you but I am finding it so hard to get hold of lots of my favourite foods at the moment so I am really trying to create dishes from store cupboard ingredients and a few basic vegetables that are the kind that I usually have in my fridge.
Emma Marshall has kindly agreed to offer some advice and share her delicious versatile and healthy tomato sauce.
During this difficult time it is more important than ever to make sure we are eating to support our immune system. Research indicates that plant-based foods such as those high in phytonutrients, water- and lipid-soluble vitamins, and other antioxidants, as well as dietary fibre, can really help our immune system.
This chunky tomato sauce is one of my go to recipes which can be a perfect pasta sauce, delicious to accompany some roast chicken or fish and packed with a good diverse range of phytonutrients.
Tinned tomatoes are a staple in my cupboard. They are nutritional superstars, packed with two important antioxidants, vitamin C and lycopene. Lycopene is a carotenoid compound responsible for much of the red colour that is important to heart health and has been linked to supporting prostate health. Cooking tomatoes makes the lycopene more bioavailable.
In my sauce I have red onion and garlic, both a great support for our digestive health and carrots, a particularly good source of beta carotene, fibre, vitamin K, potassium and antioxidants. Carrots are a weight friendly food and have been linked to lower cholesterol and improved eye health.
This sauce will keep well in the fridge for a few days and freezes well.
Versatile and healthy tomato sauce from Emma Marshall – Functional nutritionist.
2 tbsp. olive oil
1 red onion chopped finely
2 tins chopped tomatoes
2 garlic cloves finely chopped
1 large carrot finely grated
1 tsp bouillon powder
1 tbsp. tomato puree/sundried tomato paste
small bunch of basil chopped
sea salt and black pepper
add the olive oil to a saucepan.
Gently sauté the onion garlic and carrot for 5 minutes
add chopped tomatoes and rest of ingredients
leave to simmer gently for 20 minutes – lid on
season
Check out more of Emma's delicious recipes here.