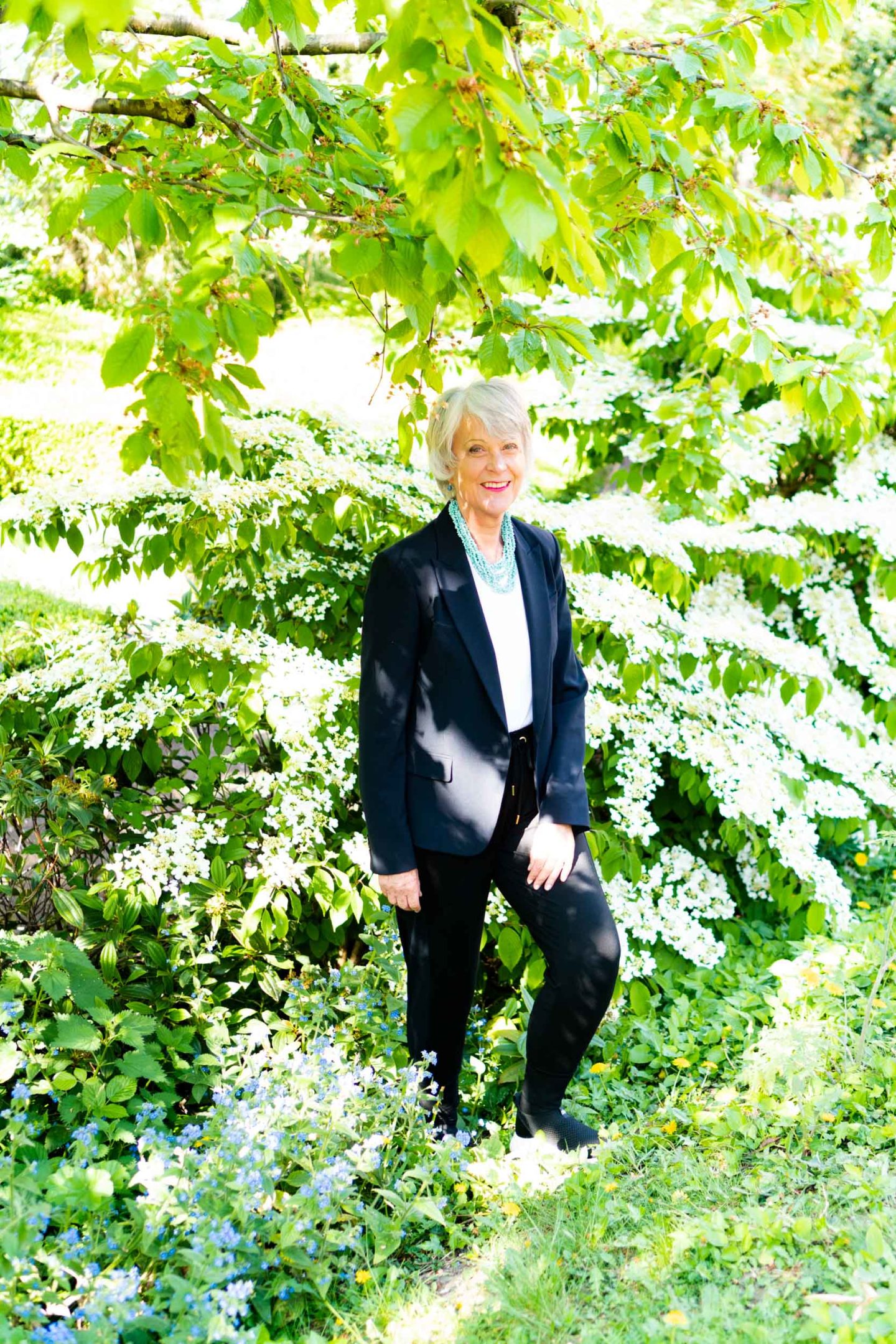 Like most of us I have more time on my hands than usual so I thought that I would try experimenting with a new style. I don't think that I have ever worn a pair of joggers before, either for exercising or for leisurewear. Well, there is always a first time for everything.
On my daily walks I have noticed women, both young and not so young, wearing joggers or maybe more accurately called jogging trousers or jogging pants in the US.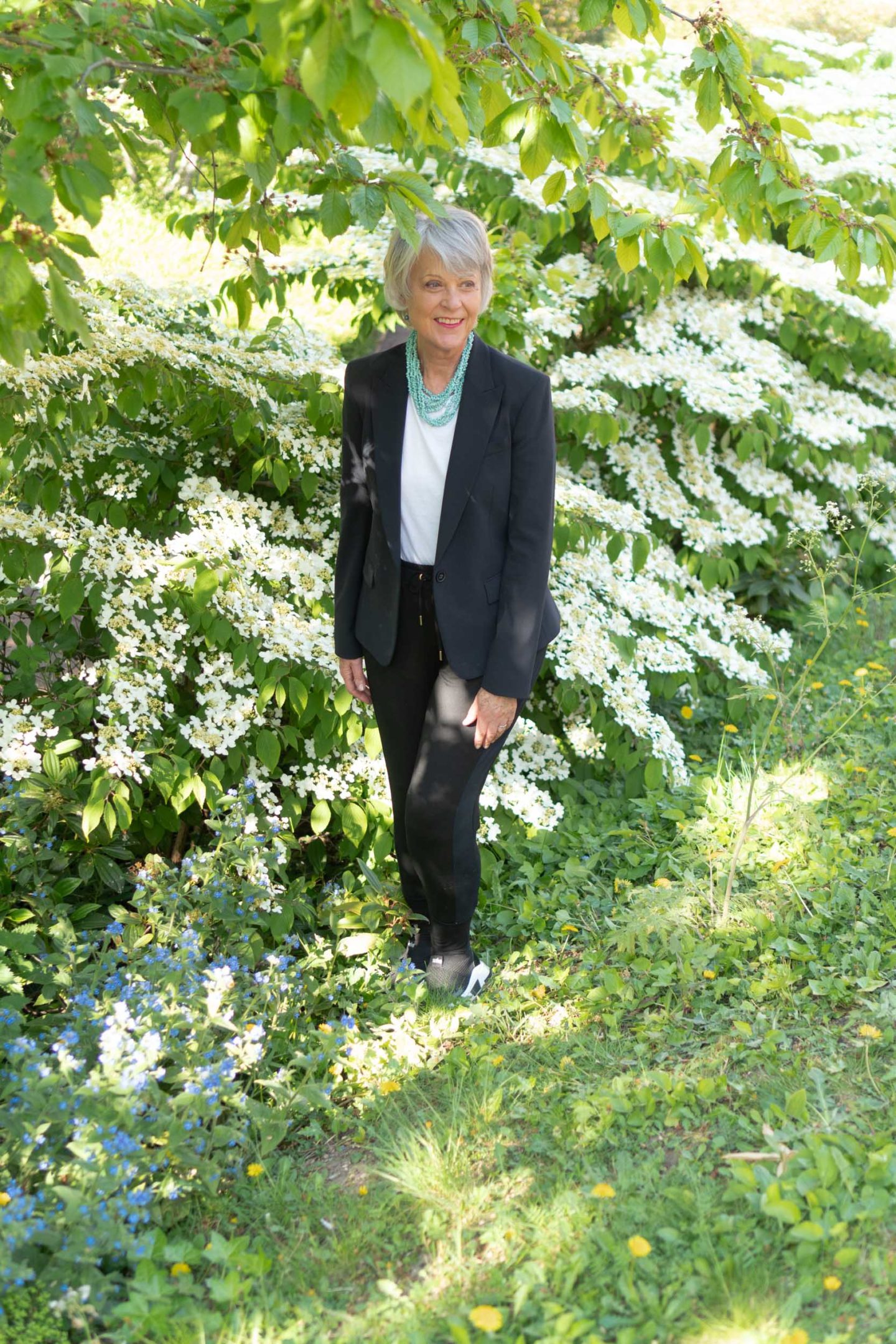 So I ordered a pair and here I am wearing my Luxe lounge joggers from Me&Em. They seem to have sold out of this style but still have a large selection of similar styles. It was a lovely sunny evening and my husband took these stunning photos in the small private garden in front of our house. I think that he captured the light perfectly. In the two images above I have teamed my joggers with my classic Theory jacket (about five years old) similar Theory is a pricey brand however this jacket has definitely earned its keep. I can wear it summer or winter. See how I wear it with white jeans here.
One of the reasons I chose these particular joggers is the wide blue stripe down the side which helps to elongate the legs. Here I have paired them with a navy silk shirt, a few years old from Gerard Darel. I found a similar one at Boden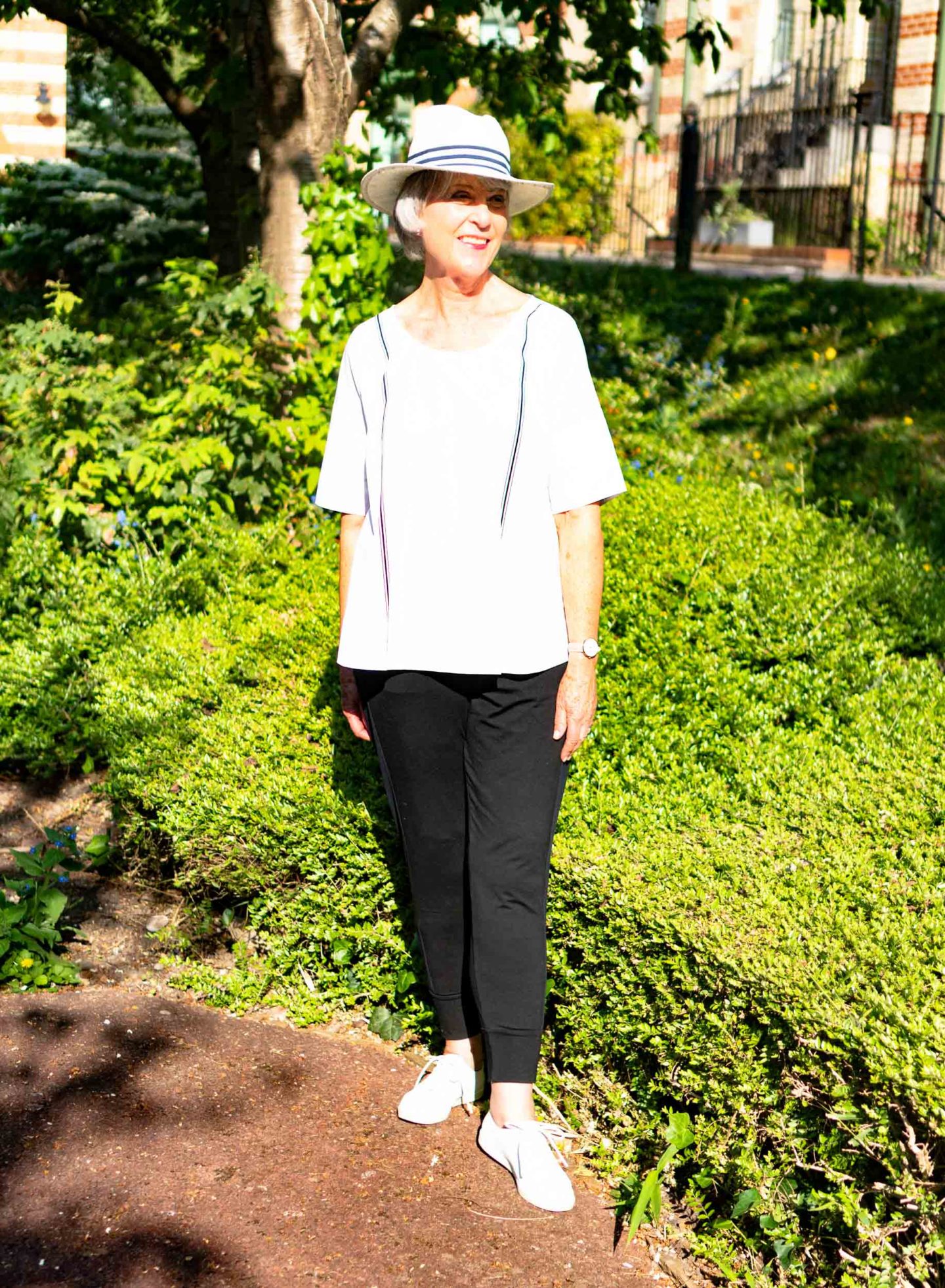 When the weather gets warmer I think they will work well with a simple white top and plimsols.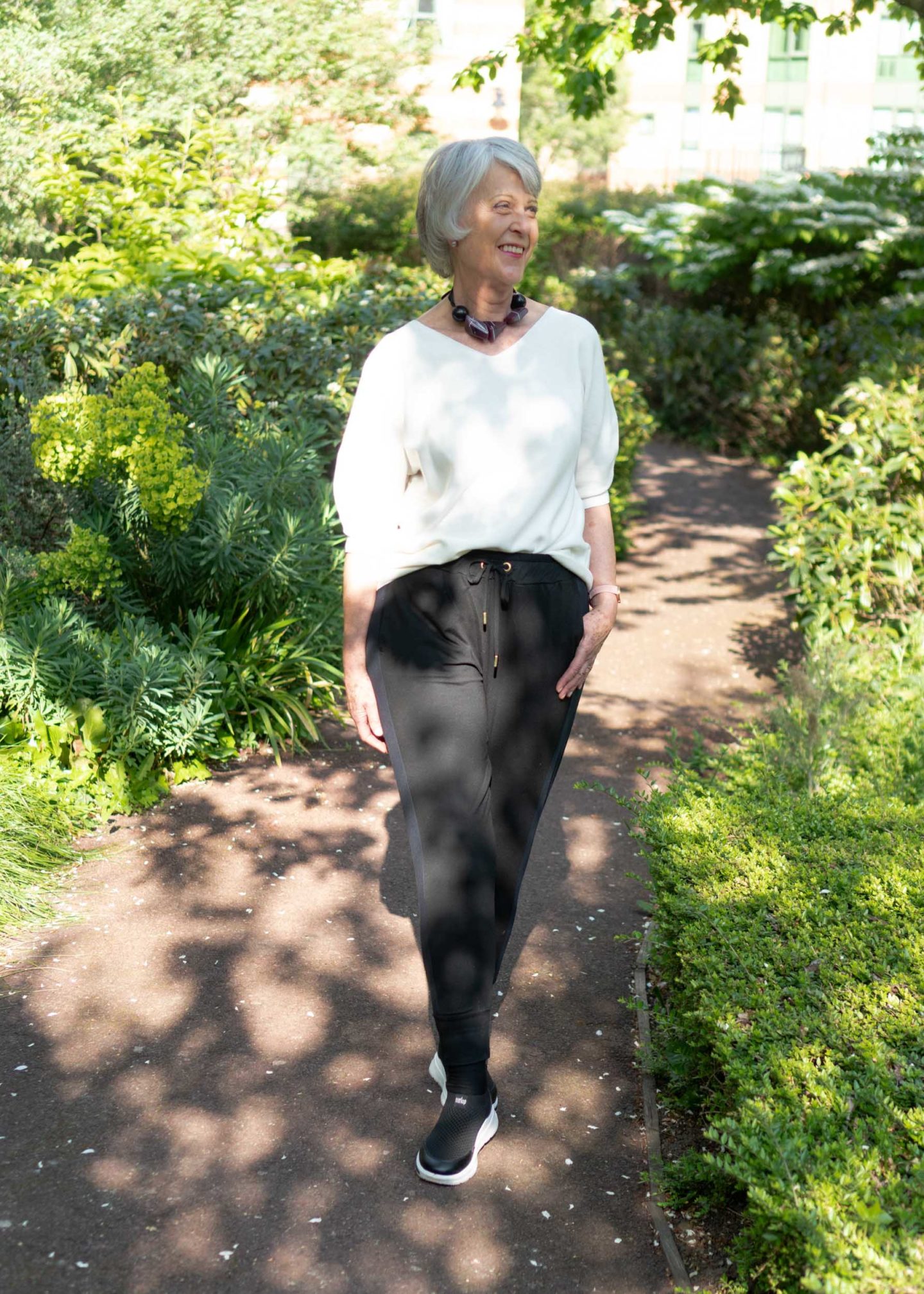 Finally, I have teamed them with a short sleeve knitted top from Uniqlo and my very comfy fit flop trainers. I have tried the half-tuck, not sure I have got it quite right!
I recognise that this look may not be to everybody 's taste, however I feel that it is worth experimenting with a new style once in a while.