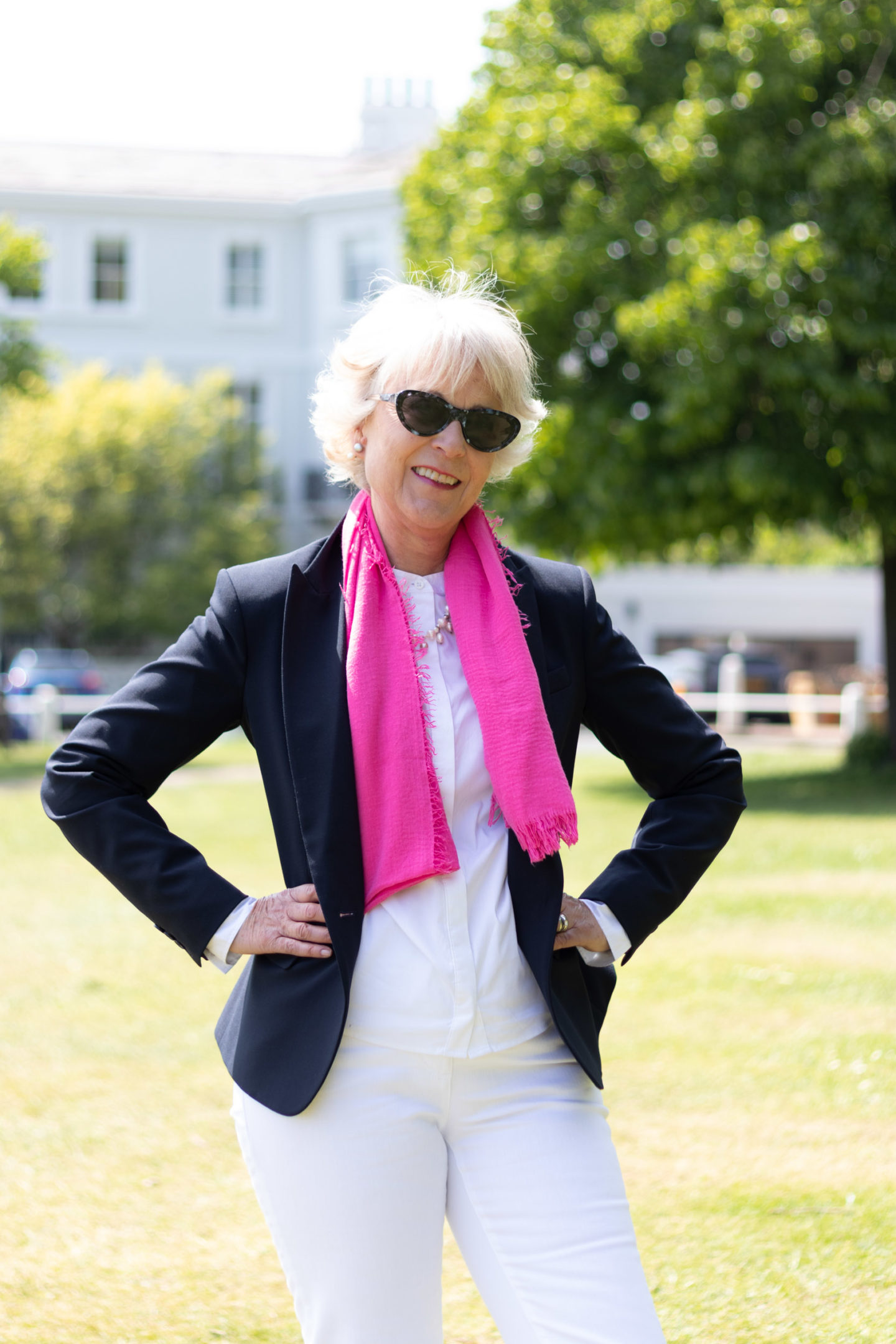 How to wear white jeans
I have a love/hate relationship with white jeans. I love them because they look fresher than blue or black jeans when the sun is shining. I hate them because it is so difficlt to find a flattering pair that fit well. The fabric needs to be thick enough that they are not too clingy and see through; yet not too thick that they feel hot in high temperatures.
Selection of white jeans: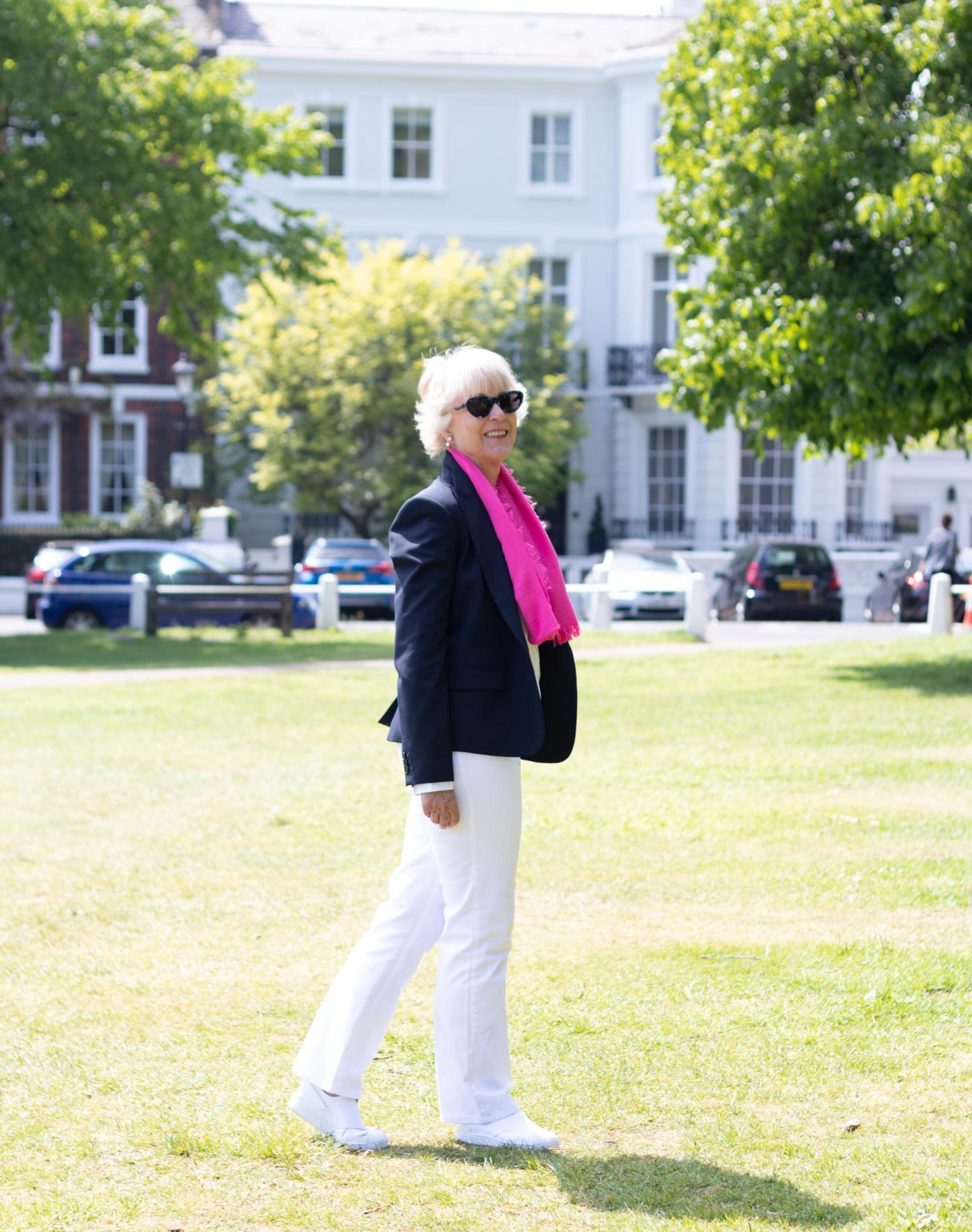 I have styled my new white jeans in a variety of ways which I will be sharing with you over the next couple of weeks. I had to replace my old ones. They were about three years old and I had to admit that they were looking a bit tired. I replaced them with these from JohnLewis&Partners.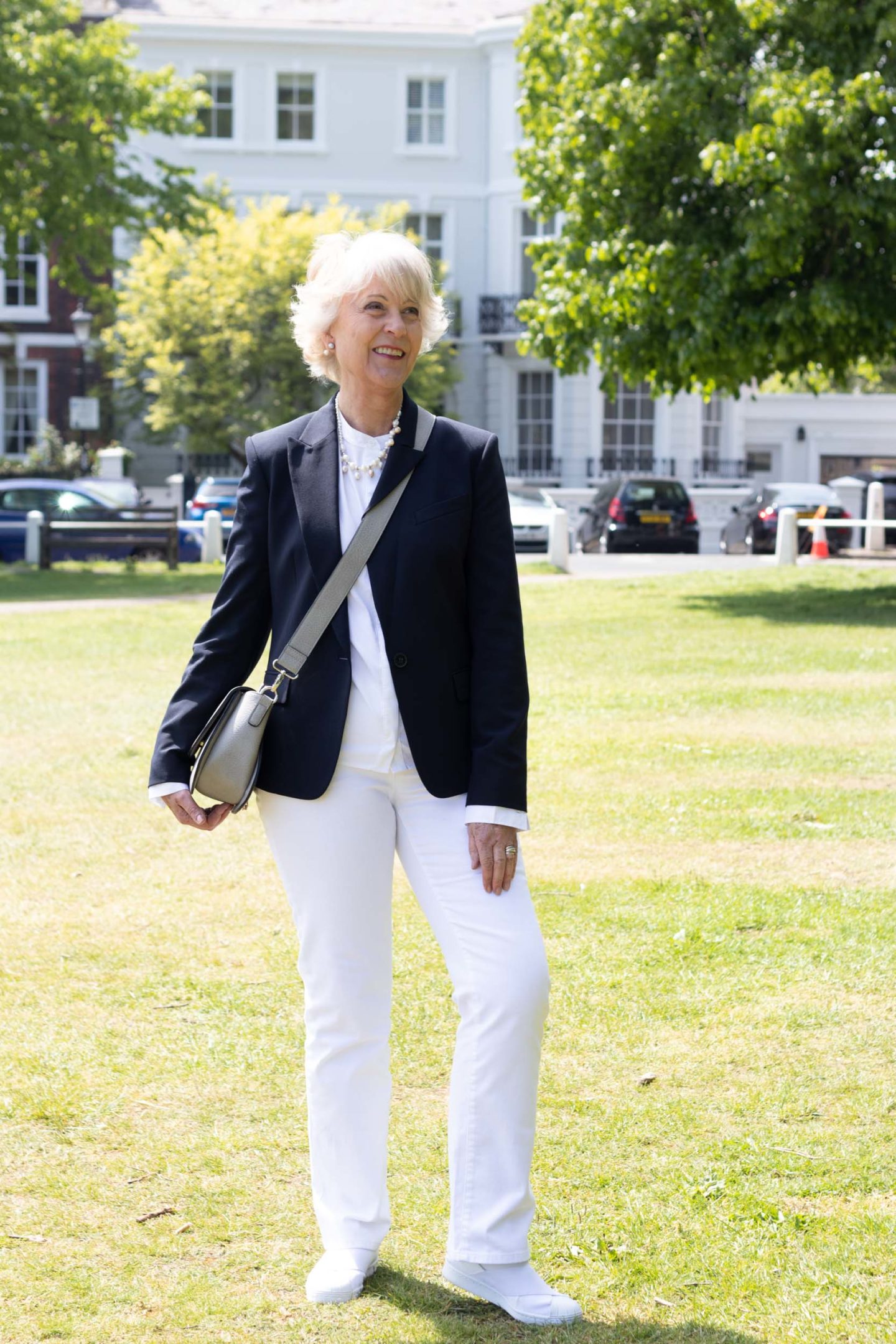 Navy blazers:
I have styled them here in a very classic way with my at least five year old navy jacket by Theory. It is pricey but in my opinion worth it if you have the budget as mine has done good service for at least five years. It nearly went into the donate pile as I felt it was looking a bit too small however I am glad I didn't as teamed with all white it has taken on a new lease of life.
White shirts:
Details of above:
My Gabe stretch wool navy blazer (old) is still available here. White jeans NYDJ from JohnLewis&Partners. I also have a pair from MarksandSpencer which fit me well and I am very pleased with. They only cost £19.50. My sneakers are Adidas Superstar slip ons These seem to be sold out FitFlop have some good options and they are very comfortable. Pink large summer cotton scarf. Shop at Chicatanyage.
The photographs were taken by Laura Hines. Follow her on Instagram