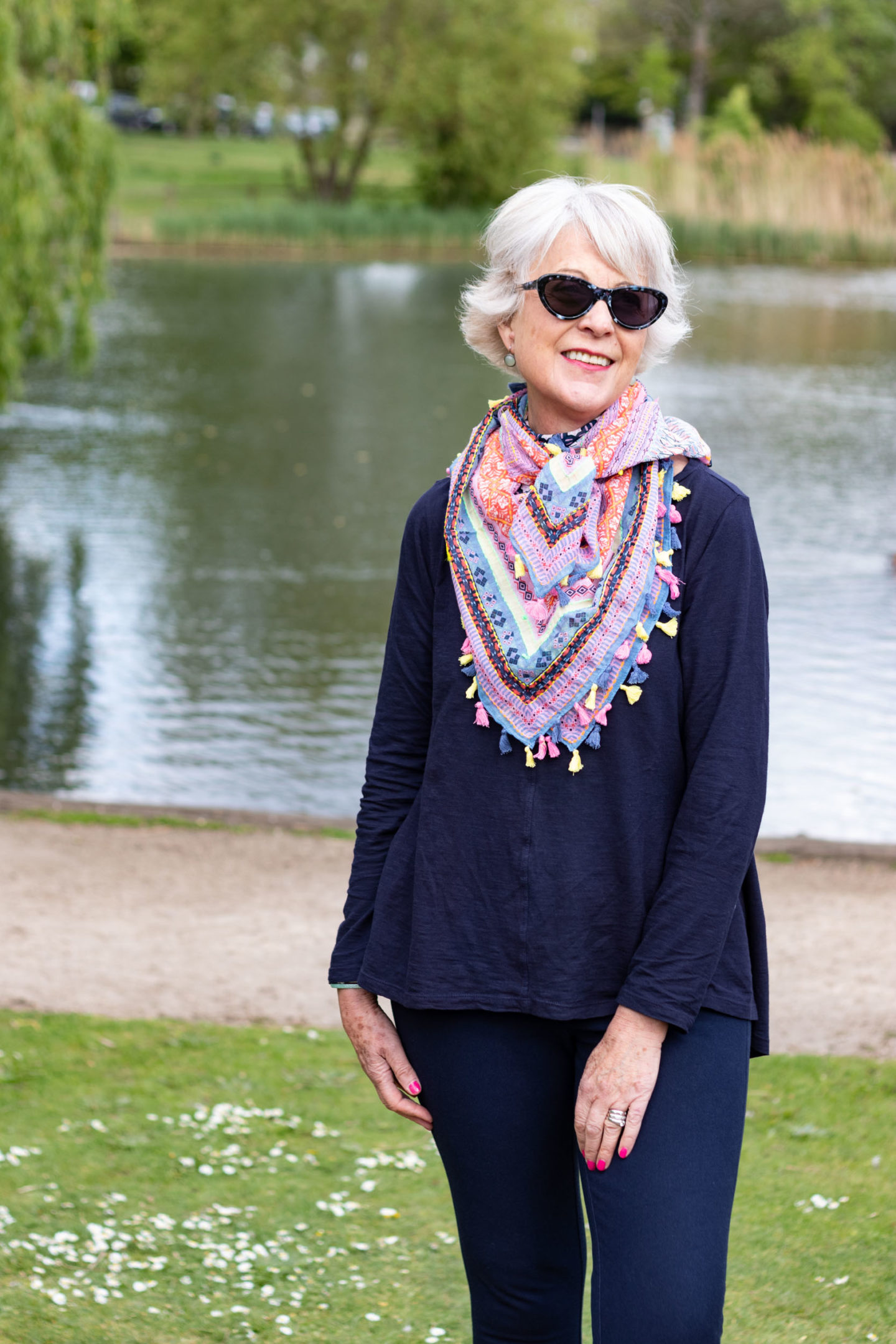 A simple outfit jazzed up with accessories
Some mornings I feel like wearing a simple outfit. However I like to jazz it up with accessories. Adding a few well-chosen accessories is similar to starting a painting with a blank canvas and then using shapes and colours to create a story.
Another benefit of this strategy is that if you wear the same colour top and bottom it will give the illusion of height. Choose your favourite neutral and then add some spice with a colourful scarf. This will help to draw attention to your face. Don't forget to add your most flattering lipstick colour.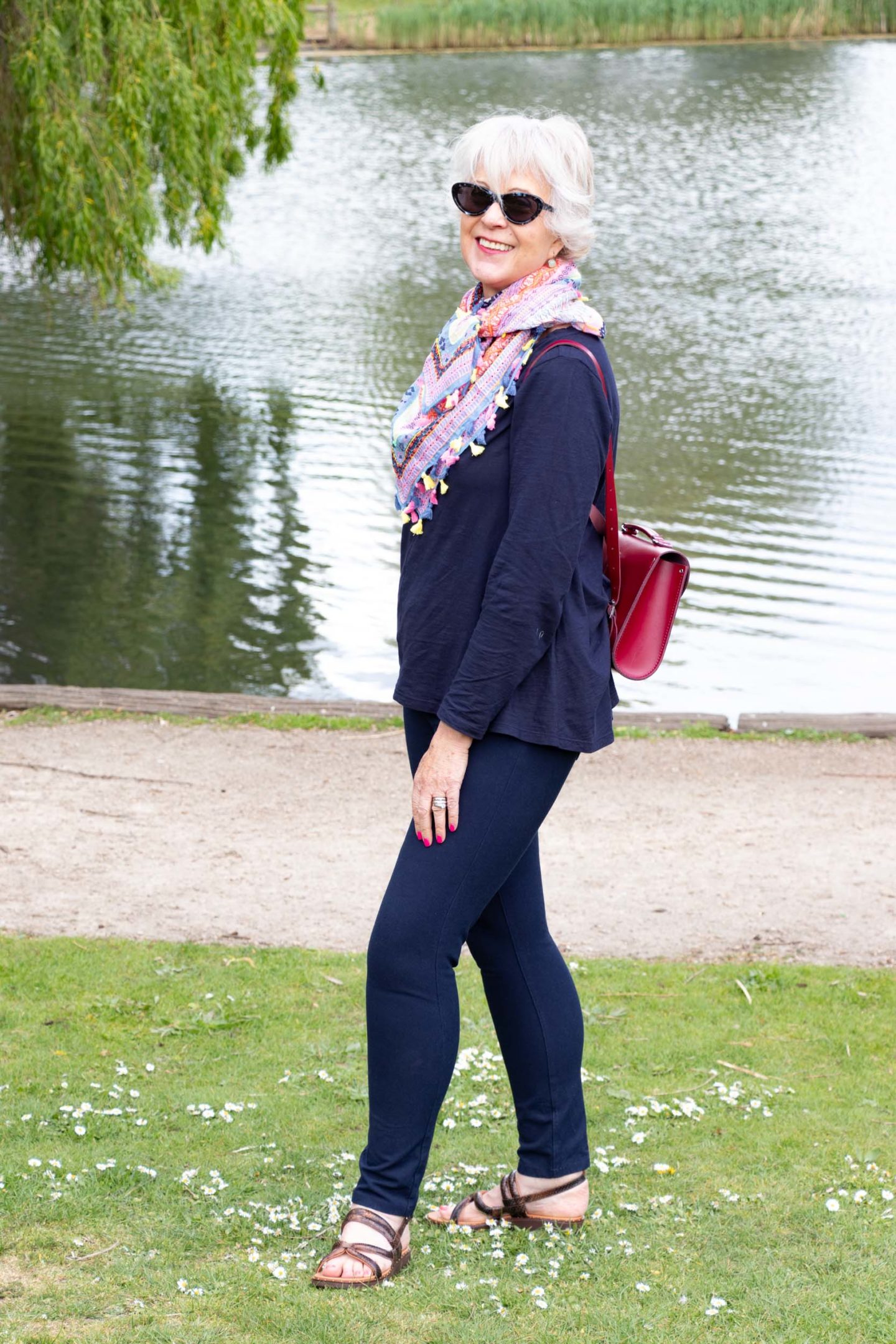 Above I am wearing:
Cotton PomPom scarf Chicatanyage scarf shop / Red satchel bag is from the Cambridge Satchel Company. I have had it for a few years now and find it very useful if I want to be hands-free. Now for my lovely snakeskin bronze sandals (kindly gifted), They are from FitFlop. I used to wear FitFlops some years ago. They were always very comfortable and good for my feet. However, the styles were not very fashion forward. Now there has been a revolution and their shoes are not only extremely comfortable, like walking on soft cushions, but they are really stylish. I have my eye on several of their other sandals, as many of mine are past their sell-by date.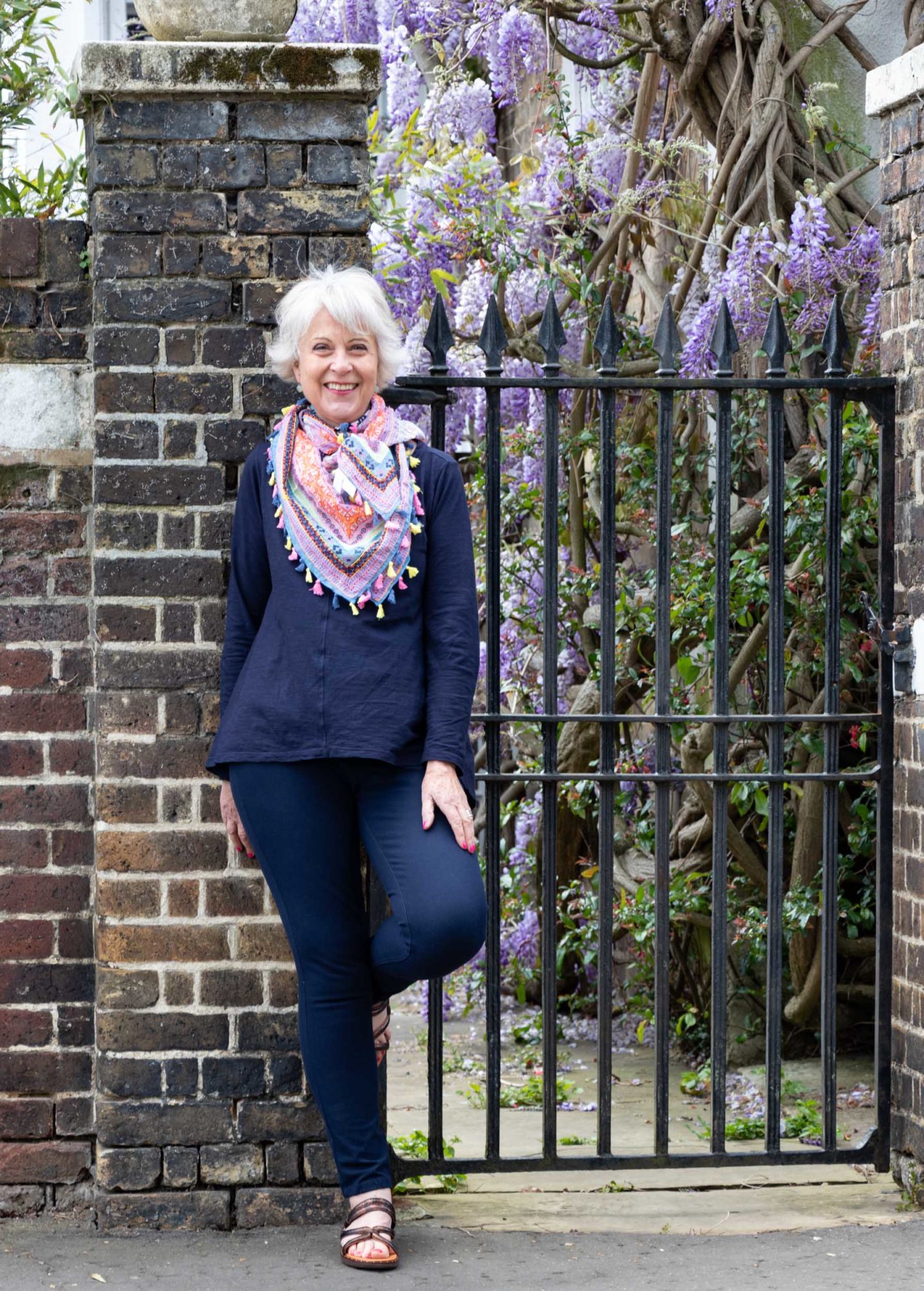 We were so lucky to catch this Wisteria in full bloom. Co-ordinating your scarf with the flora and fauna!
Navy miracle leggings WinserLondon at JohnLewis&Partners / My navy tee shirt is some years old. Cos have similar A-line tops. I find this style very flattering as it does not cling around the tummy area.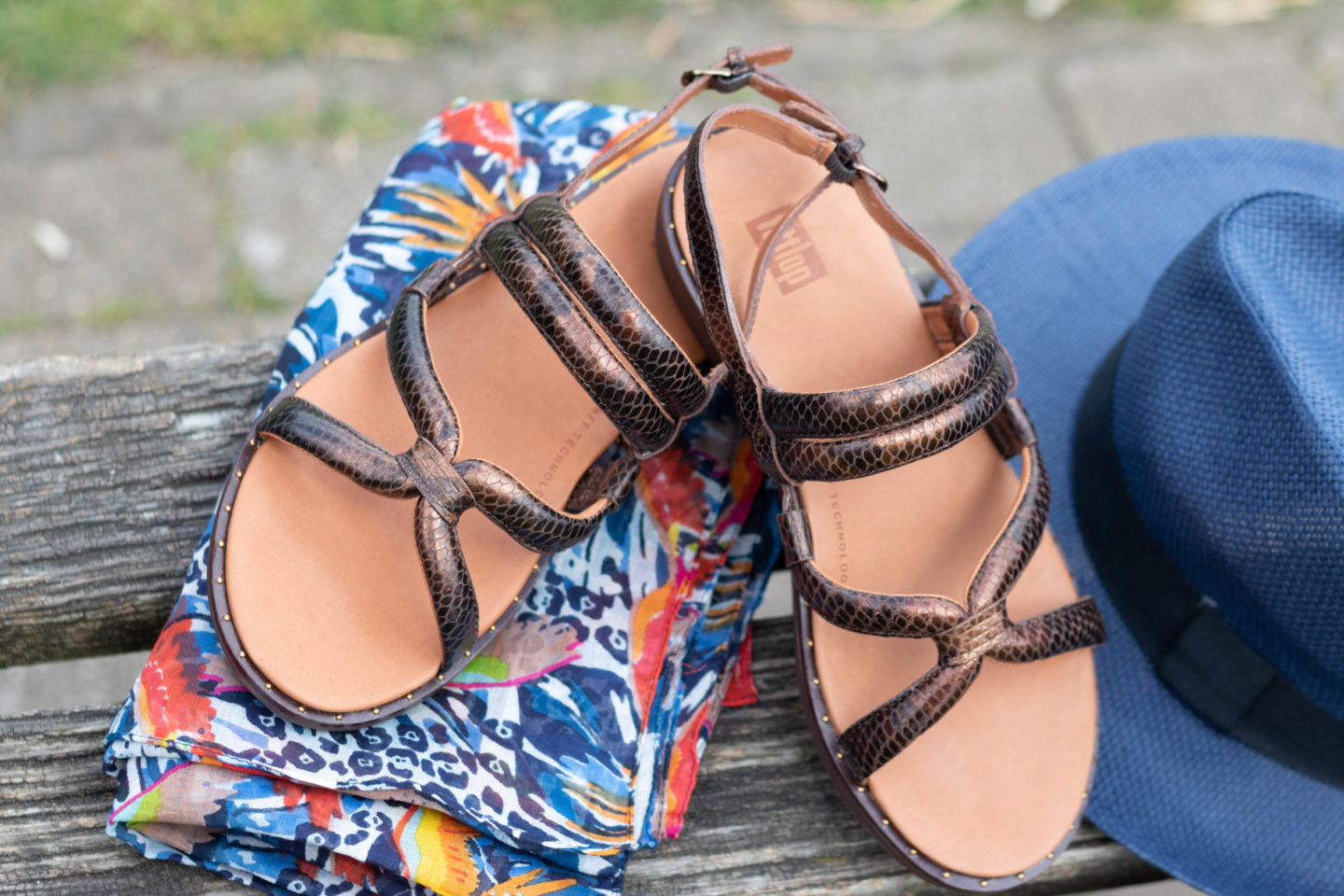 Details of my snakeskin bronze sandals. / Parrot print scarf / Blue Panama hat (similar).
If you missed out on the Parrot scarves last time we have a few more in stock. See how I wore it here.
The photographs were taken by Laura Hines. Follow her on Instagram
Disclaimer: All clothes are my own. The sandals which were gifted to me.