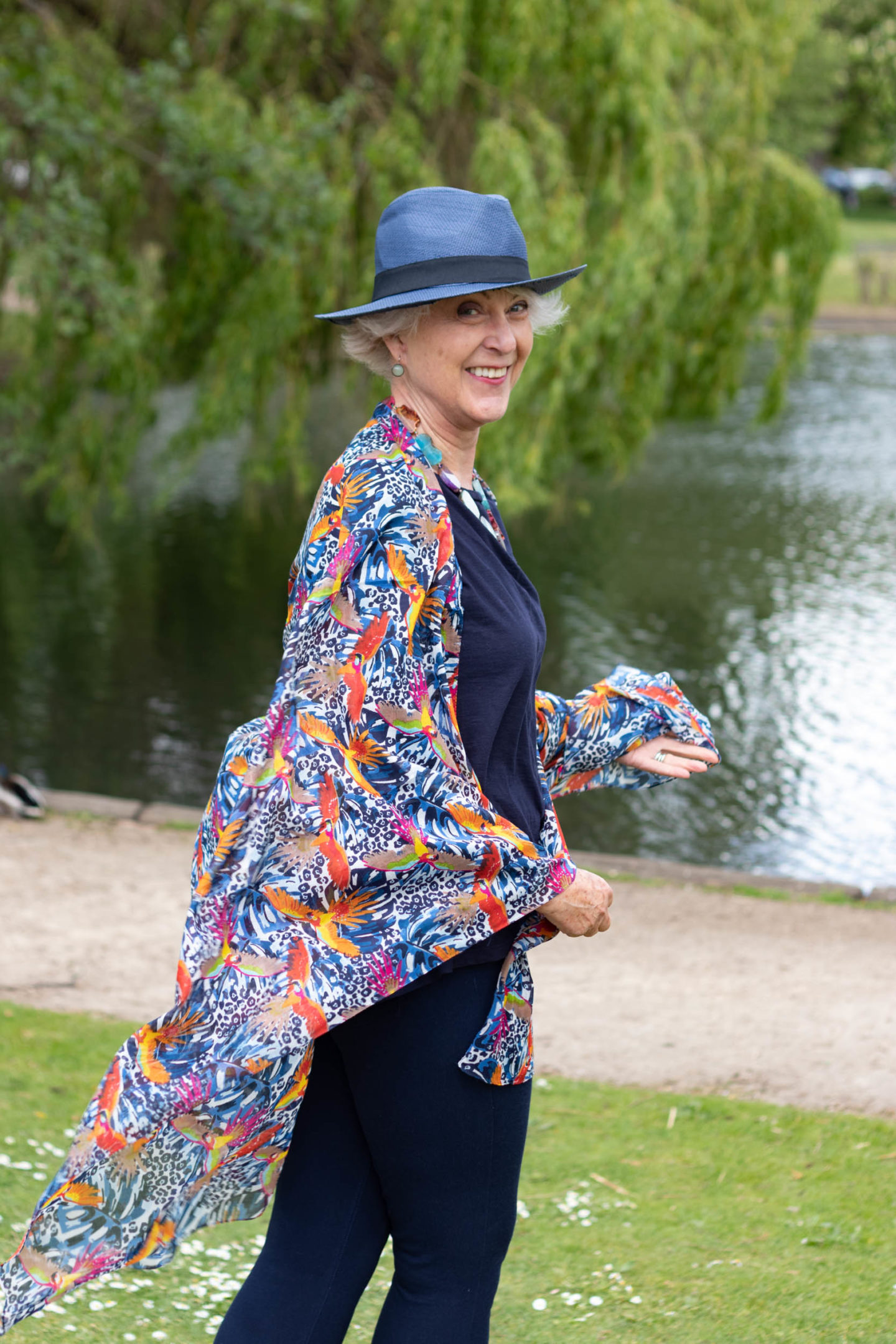 Adding an exotic print scarf to your summer wardrobe can really jazz up a plain outfit. They are also great as part of a capsule wardrobe for your holiday or a cruise.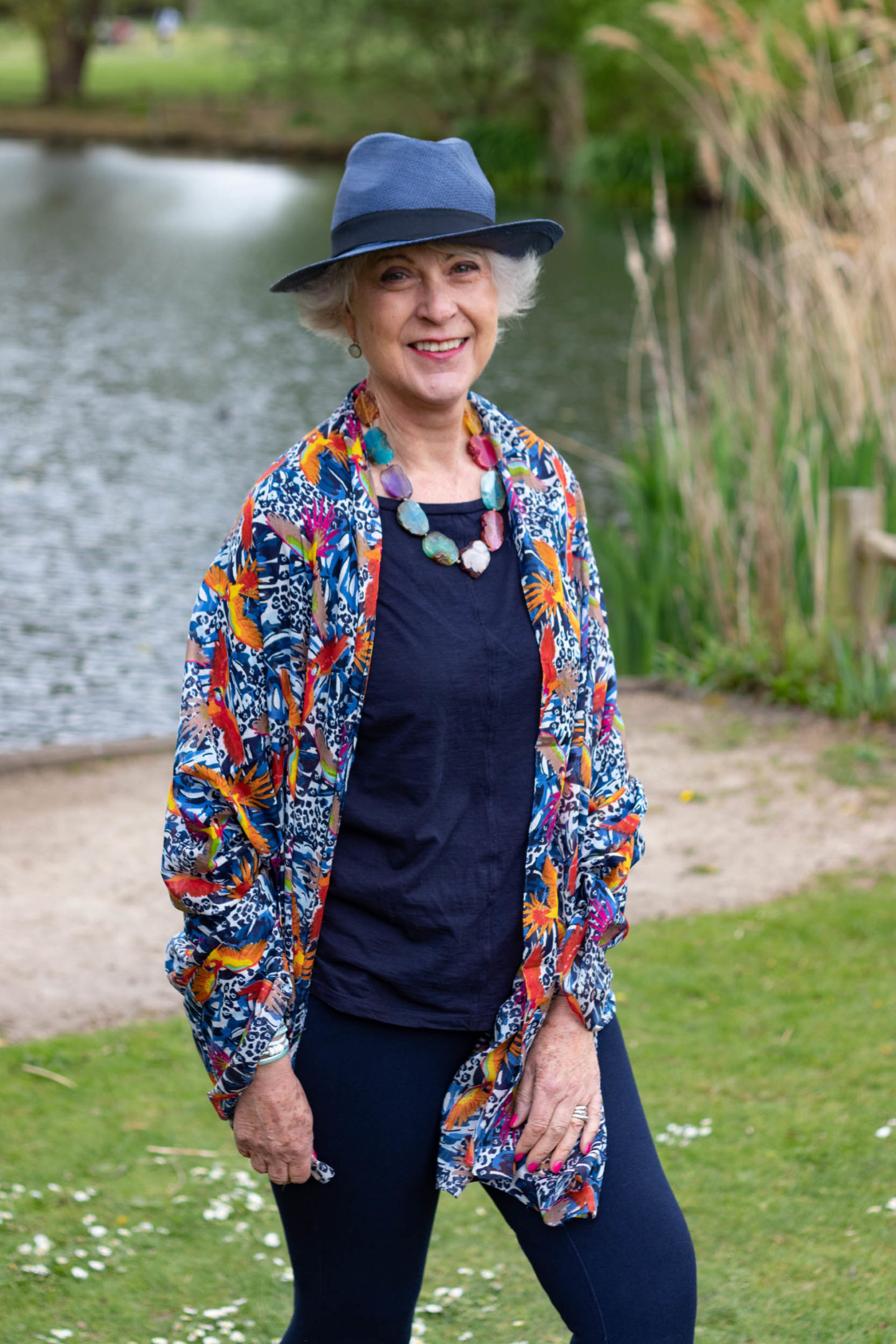 The new summer stock is now available in our shop. Here I am modelling our parrot and animal print scarf. A vibrant combination of yellow and orange parrots on a bright blue background. It is 100% cotton and measures 180cm x 105cm which makes it incredibly versatile. You can wear it in a variety of ways; as a shawl, a light summer jacket or as a sarong over a swimsuit or bikini.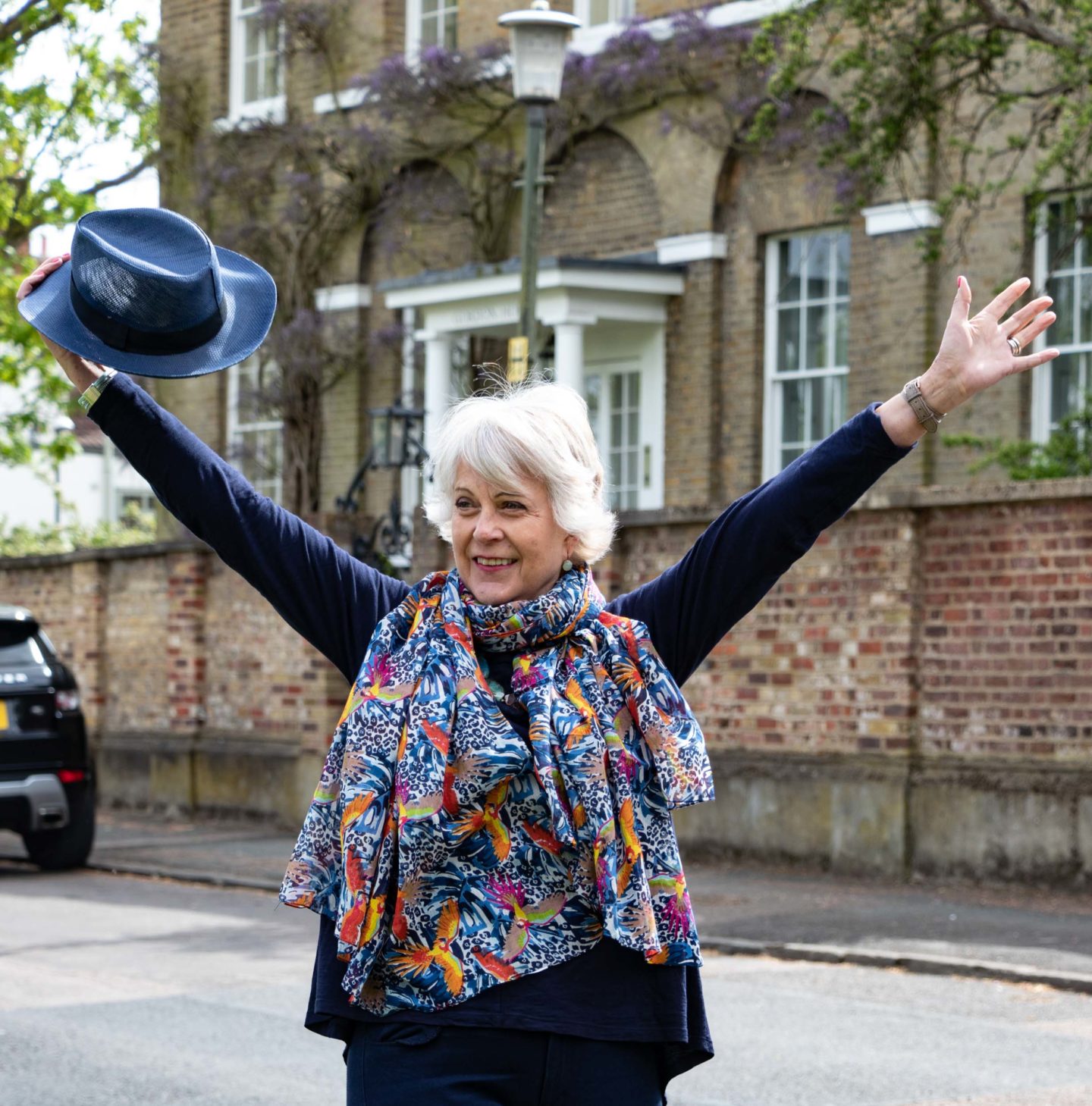 or simple wound round your neck comme les francais!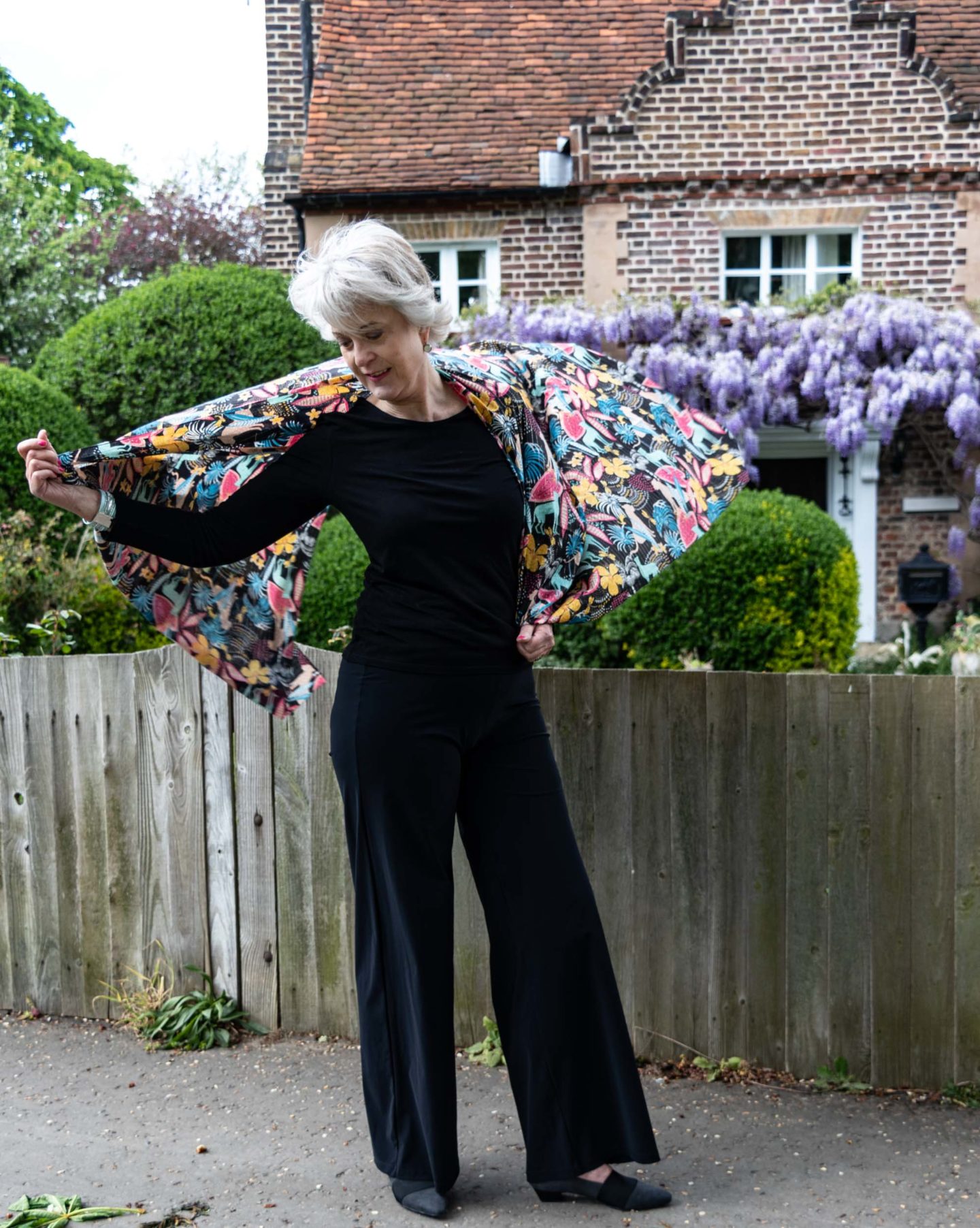 The second scarf I am modelling is the Indonesian Panther scarf/stole. Again it is a large scarf and can be worn in a variety of ways. The exotic jungle print depicts fruit, flowers and prowling panthers in bright colours on a black background. There are subtle threads of gold lurex running through the print making it ideal for evening. I took mine with me on my recent trip to Somerset as part of my capsule travel wardrobe. It was great for dressing up a simple evening outfit. The same print also comes with a golden yellow background. with a rose gold lurex stripe.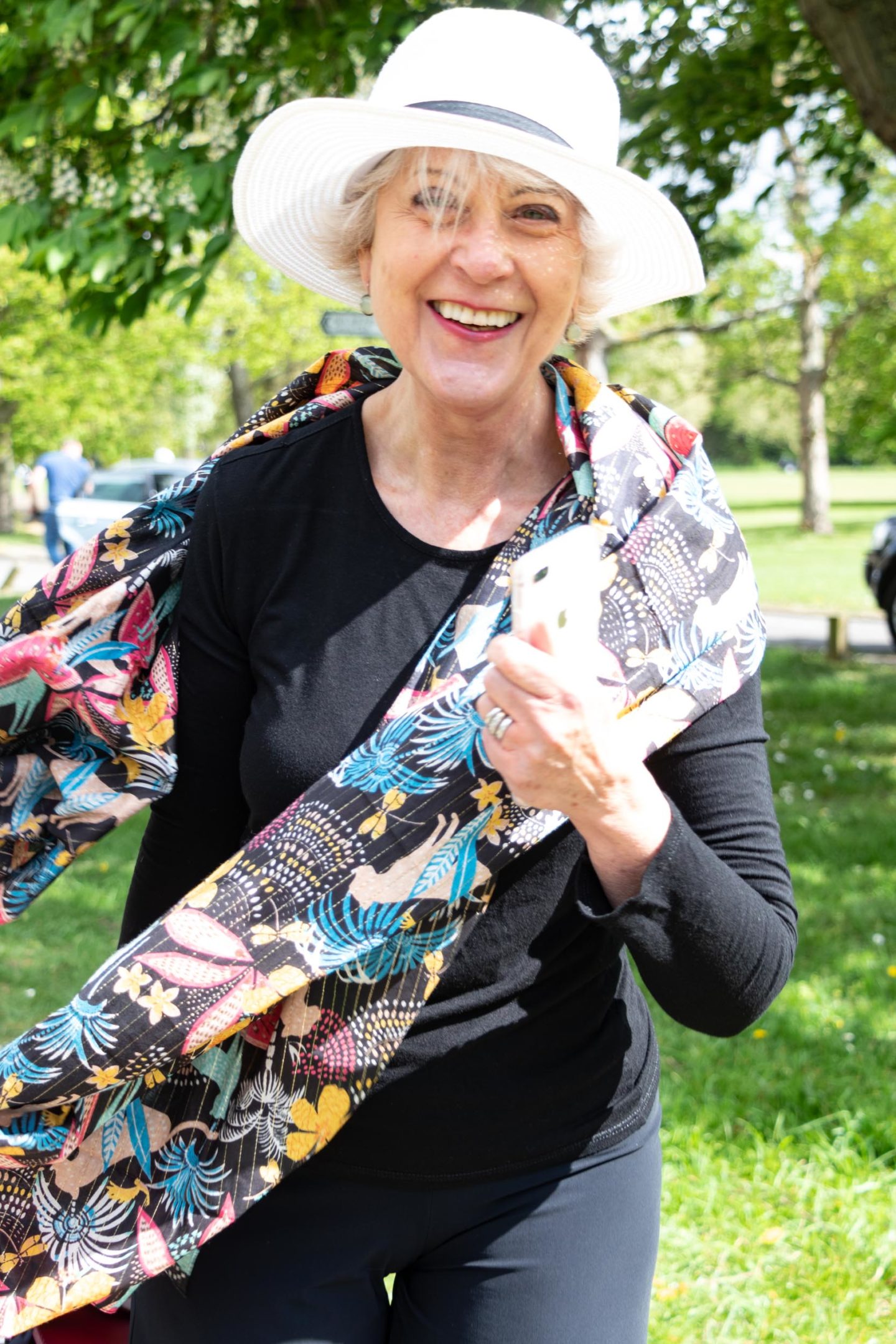 The strong wind got the better of me on this occasion.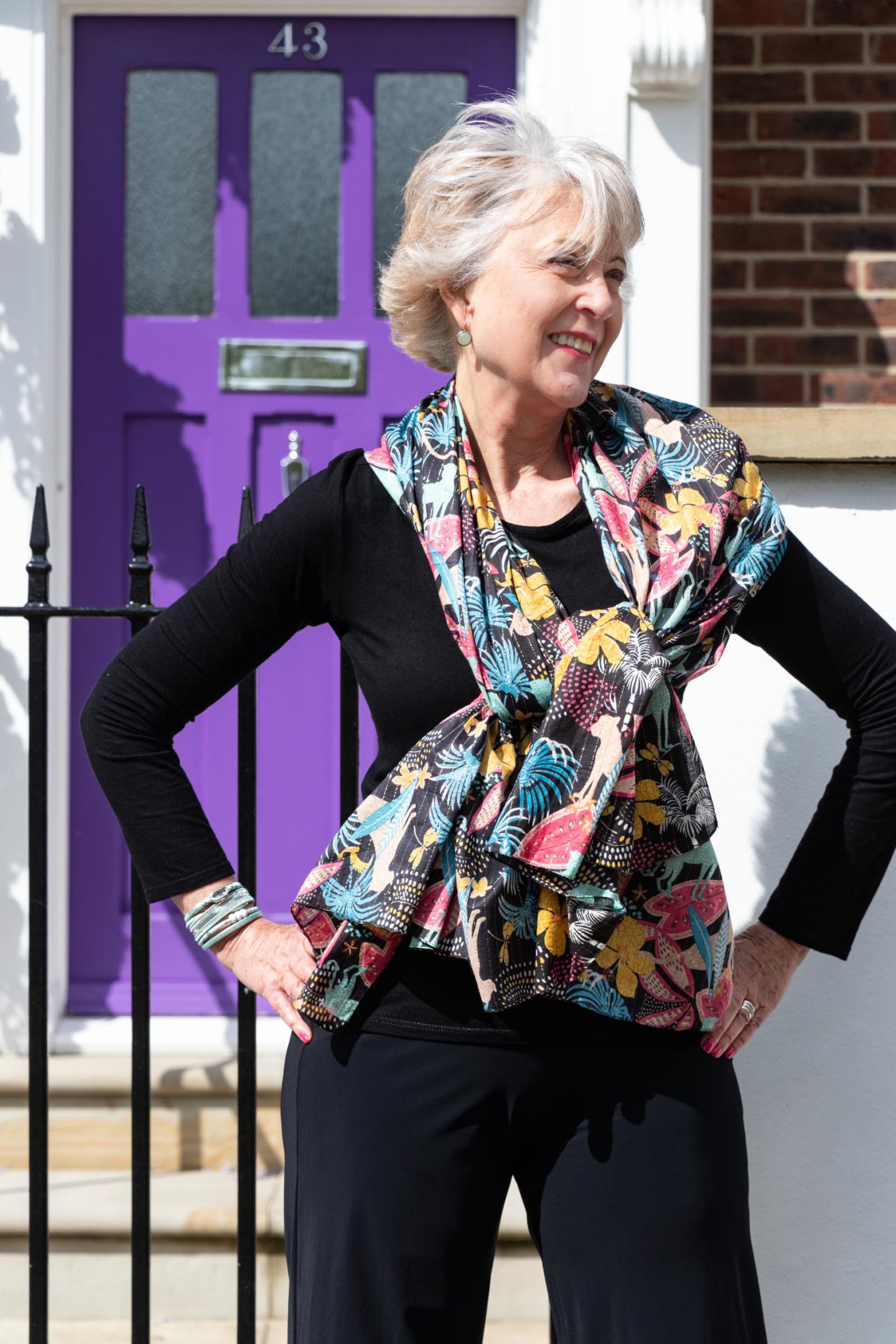 Details of the simple outfit I am wearing to show off the scarves:
With the Parrot scarf navy leggings by Winserlondon (very comfortable) and long sleeve navy tee (old) similar at JohnLewis&partners. With my Panther scarf Black foundation trousers by Hopefashionuk / A simple black tee several years old similar at Cos
I would like to thank all my readers who have supported my new scarf shop venture. I trust you are all enjoying the scarves you have bought from our shop. It has been an epic journey to achieving my dream of having a virtual shop so thank you thank you.
We are not currently holding a high level of stock; if an item is sold out you can email us at chicatanyage(at)icloud.com and we may be able to do a special order.
PS. The Parrot scarves are selling very quickly. We can get some more stock by next week. Let me know in the comments box if you would like one.
The photographs were taken by Laura Hines. Follow her on Instagram