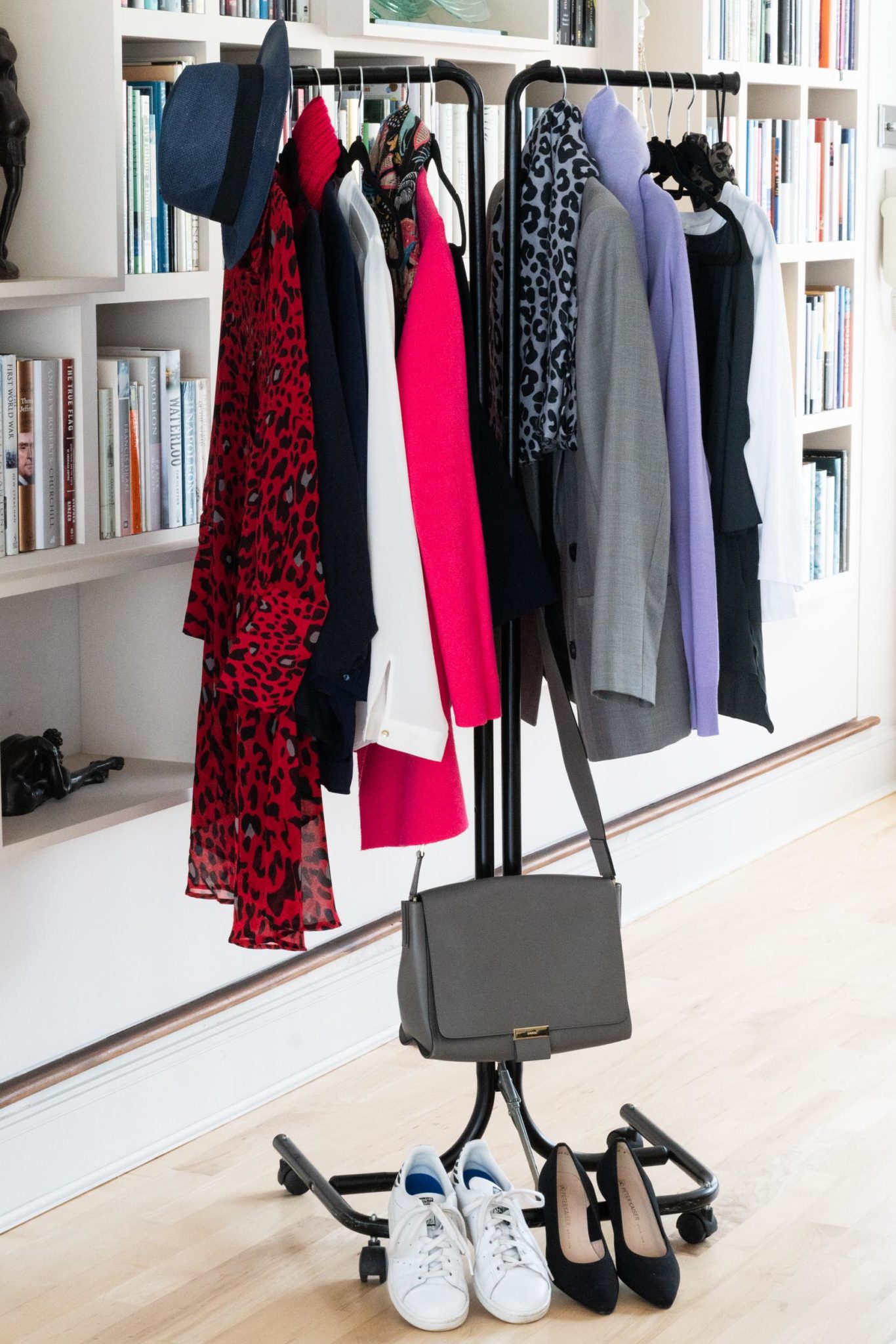 I am off tomorrow for a short spring break. A real treat. We will be staying at the Ston Eastern Park Hotel in Somerset with friends. Our husbands will be going fishing and I am sure that my friend and I will find plenty to do, long walks in the countryside, a beauty treatment at the spa and of course a trip to the beautiful city of Bath which is only about 12 miles away.
What to pack:
Now that is a conundrum. After the most gorgeously hot and sunny Easter weekend, I am looking out of my window as I write this and the weather is rainy, cold and windy.
Layers are the only answer. I never travel without a light thermal vest. They are so useful you can pop it under anything, they add an extra layer of warmth and take up hardly any room in a suitcase.
Before I pack I hang any contenders on a clothes rail so that I can begin to play around with outfits. The hotel seems quite posh and the fine dining looks amazing so I have included a couple of evening pieces. Nothing too grand just some plain black trousers and some brightly coloured tops.
Components of my capsule travel wardrobe:
Red leopard print tunic Mint velvet last year. They have a similar style in Zebra print / Navy tunic shirt Gerard Darel (similar) / Ivory blouse with lace Hopefashionuk / Light coral coatigan (similar) / Bright multi coloured scarf/stole Chicatanyageshop / Grey fine check jacket &other stories (similar) / Grey leopard print scarf Chicatanyageshop / lilac sweater JohnLewis&partners / lilac scarf Chicatanyageshop / navy long line top cos / white tee Cos (this is my favourite shape as it does not cling at the waist) / Navy long sleeve top Cos / Black wide leg foundation trousers Hopefashionuk.
What I will be travelling in:
My favourite leather biker jacket by MeandEm this years version (pricey but a good investment). A raincoat as rain is essential mine was from Mango a few years ago. I like my fully rainproof Lands' end offer some good ones. Plus of course, my wellies for those country walks.
You can view other examples of Spring capsule wardrobes here and here.
Some options if you are planning a Spring break in the UK: