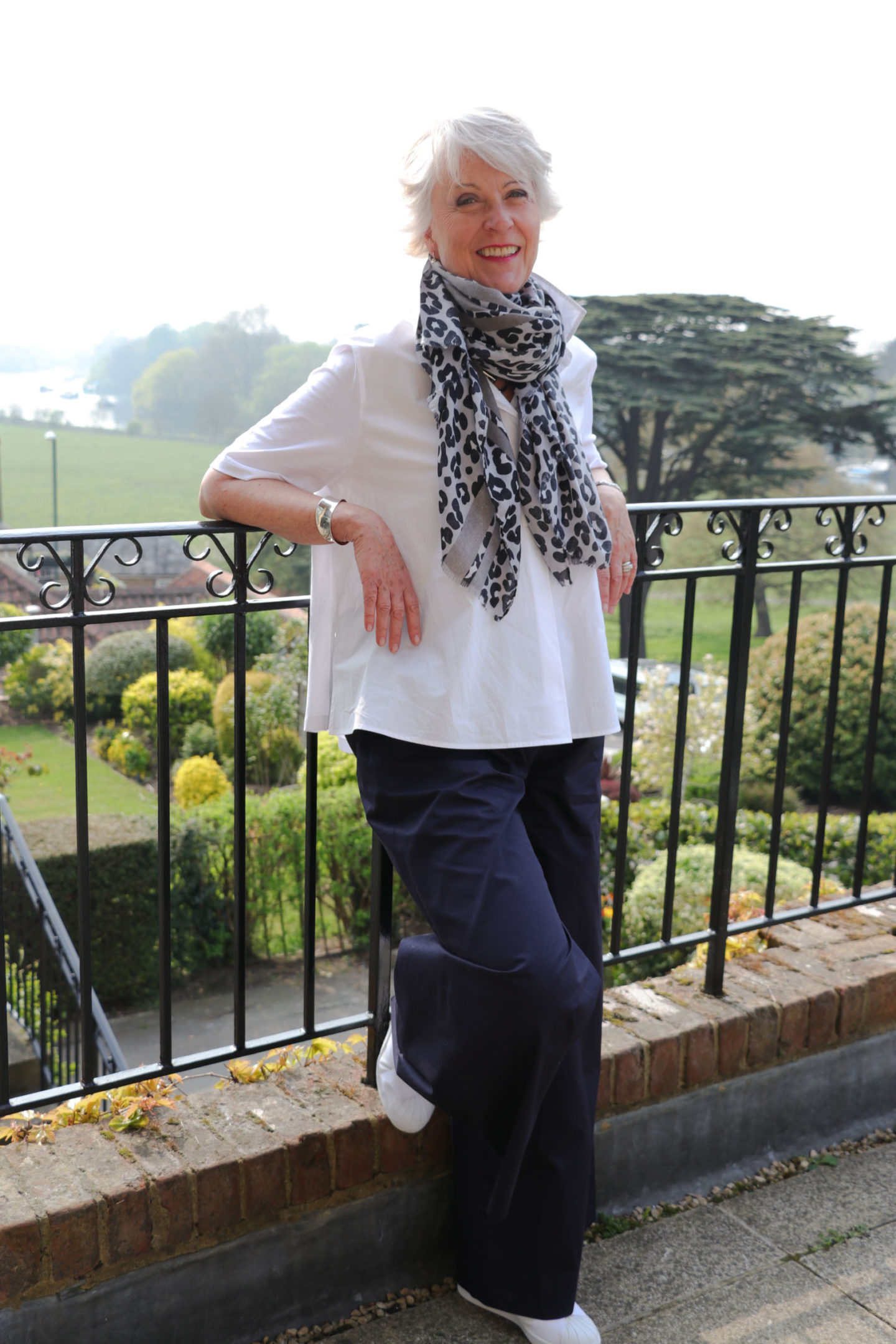 There seems to be a movement this season from the skinny trouser shapes towards the wide leg trouser styles. These can be tricky to incorporate into our wardrobes. It can involve a re-think regarding the proportions of our outfits.
I have begun sorting out my wardrobe in preparation for the new season. My heavy sweaters are washed and packed away. If you are in the process of packing winter woolies away don't forget to add moth protection stuff to protect them from the pesky little blighters. I add lavender sachets to the cotton bags in which I store my sweaters.
Planning my purchases for the season
As I unpacked my lighter summer garments I sorted them into piles. Firstly those I wanted to keep and restyle for the coming season and then the ones I will be donating. The next step was to make a list of any items that I needed to add or replace.
White shirts and white tee shirts were top of my list to replace. I find that white tees rarely last more than one season and white shirts can easily lose their brightness and crispness. I also decided that I needed a couple of new summer trousers.
The trousers I am wearing above are from Cos. I know some of you think wide leg trousers are tricky to wear but if you style them correctly they can be a very useful addition to a summer wardrobe.
I found that I had to re-think my proportions. With skinny trousers you can wear a long tunic top however with the wider styles I think that a shorter top looks better. Here I am wearing a crisp white swing shirt again from Cos.
Grey leopard print scarf from Chicatanyage scarf shop.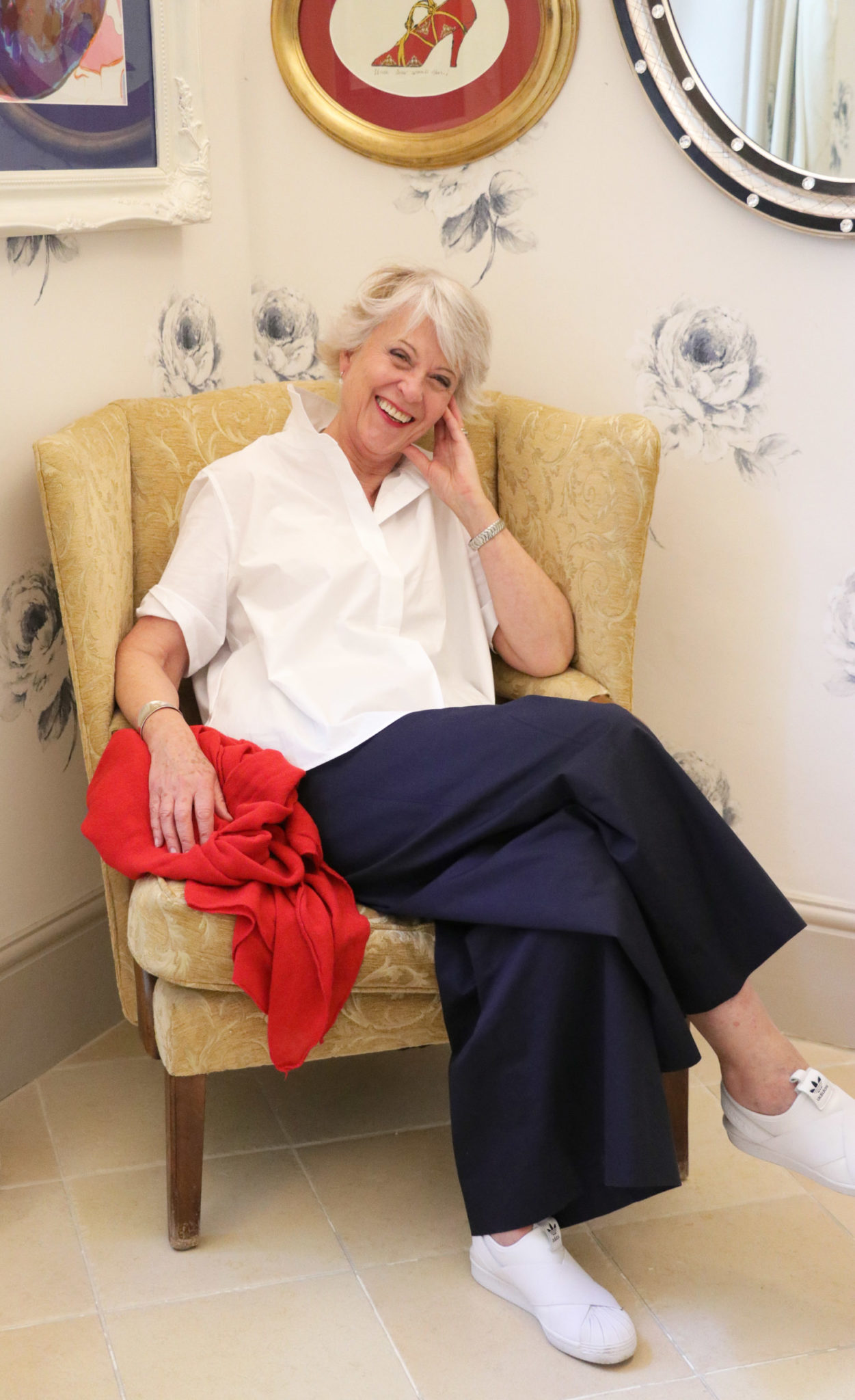 Large bright red scarf from Chicatanyage scarf shop.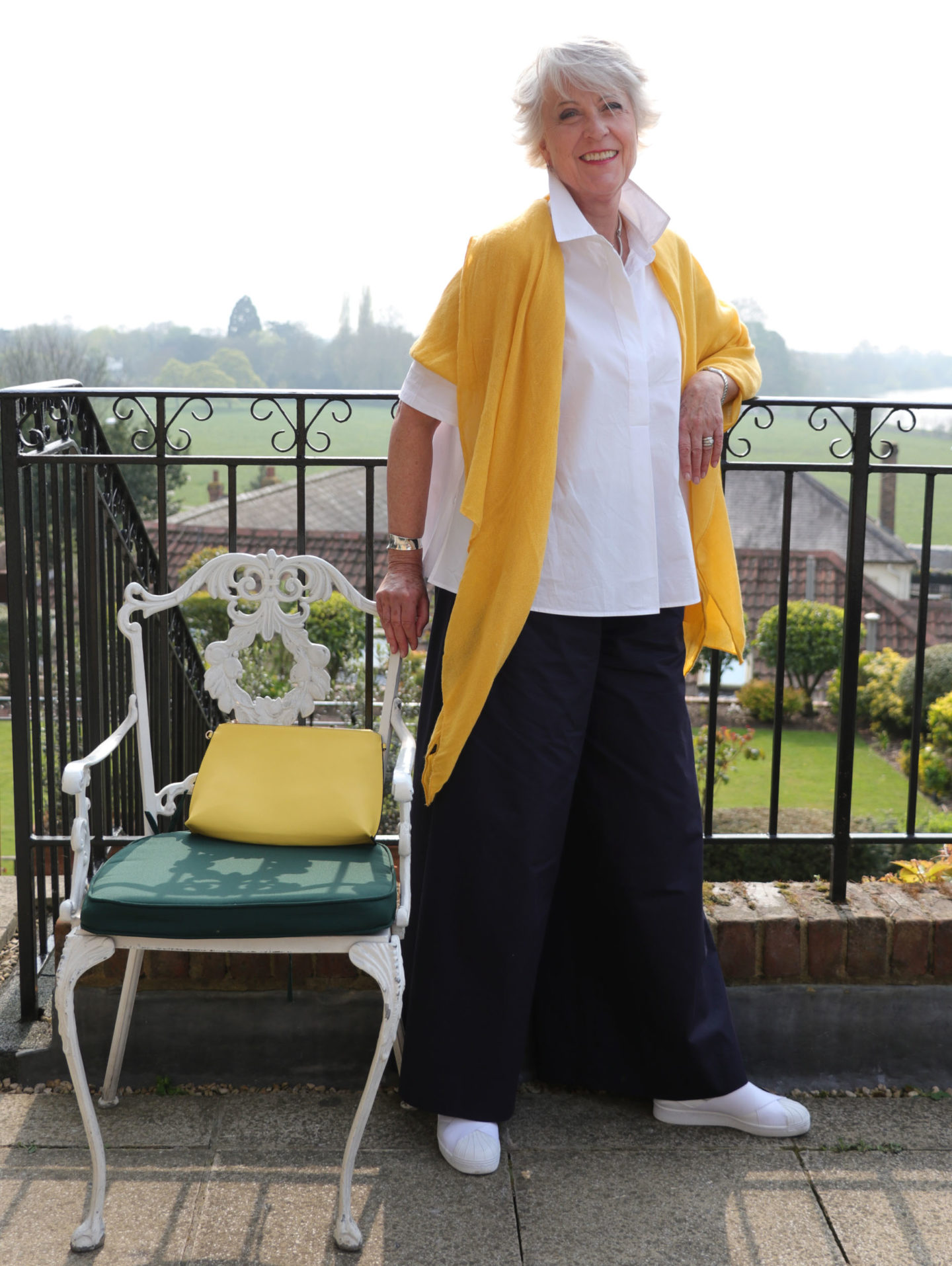 These trousers have an elasticated waist and are very comfortable. I do find that wide trousers are cooler than skinny ones if the temperatures are high. When the weather gets really hot in the Summer I will wear them with a pair of sandals. Golden yellow scarf from Chicatanyage scarf shop.
There are many ways to tie a scarf to create a different look.
If you want to add a cardigan or loose jacket to a pair of wide trousers I think it is a good idea to add a belt to give the outfit some shape but this is a personal choice and will depend on your figure shape. My jacket is looking a bit crooked here; that is the trouble of an outdoor photo shoot with no mirror.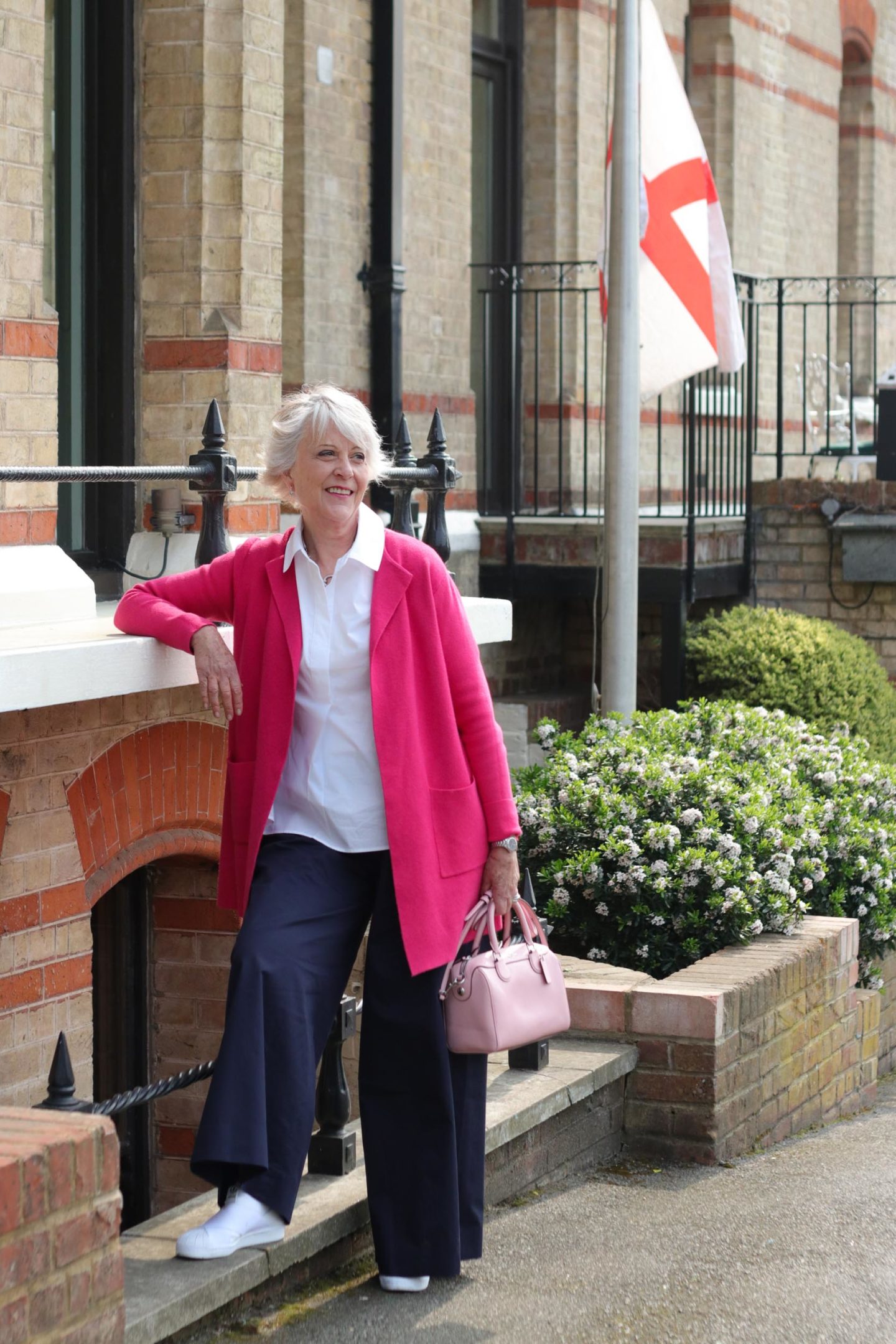 Wide leg trousers have been around for many decades. A snapshot of how they were worn in the past here.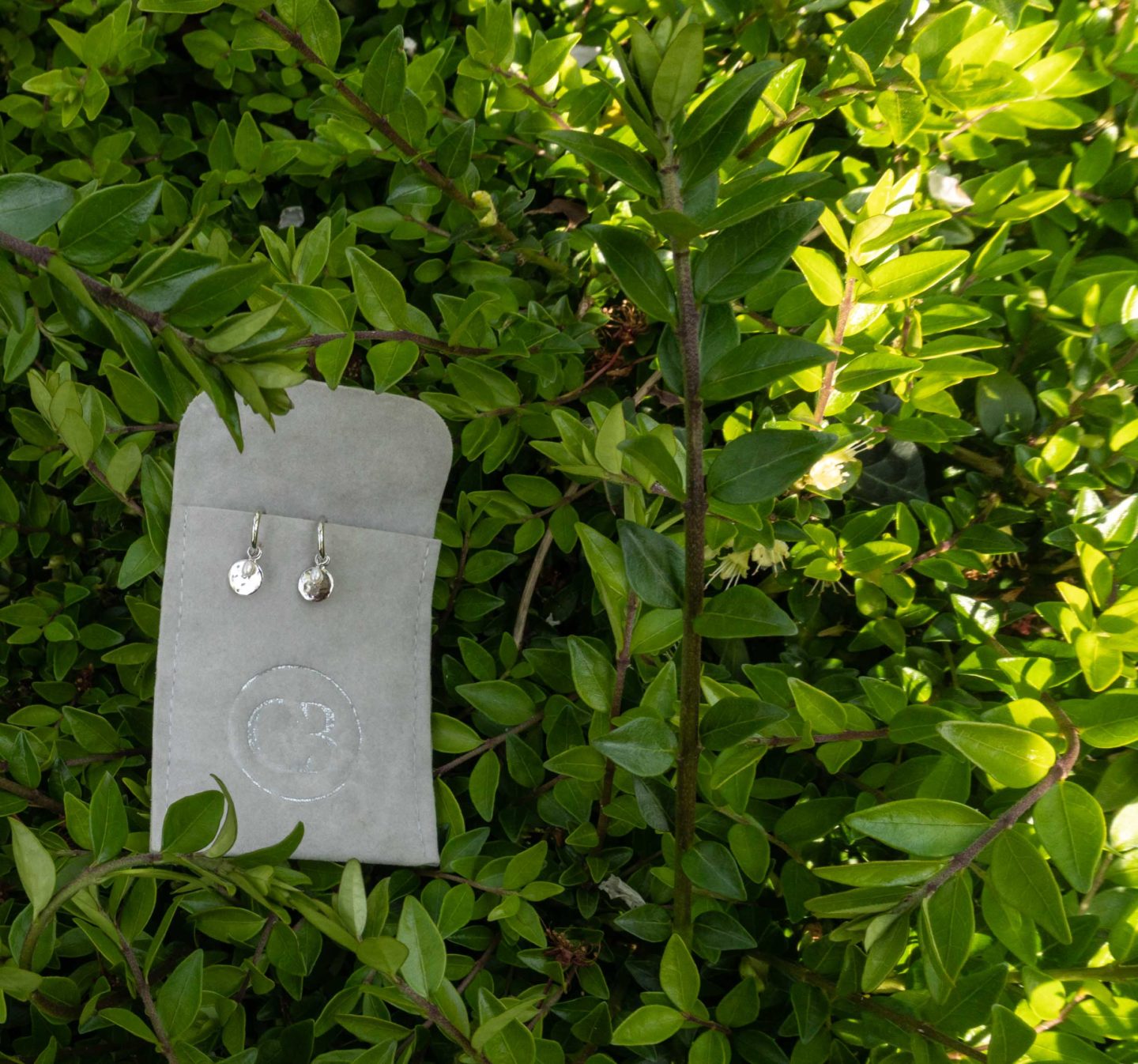 My Jewellery
To complete the outfit I am wearing a pair of ripple disk hoop earrings (gifted) from the Claudia Bradby Seascape collection. You can just see the two delicate pearls nestling in their shells.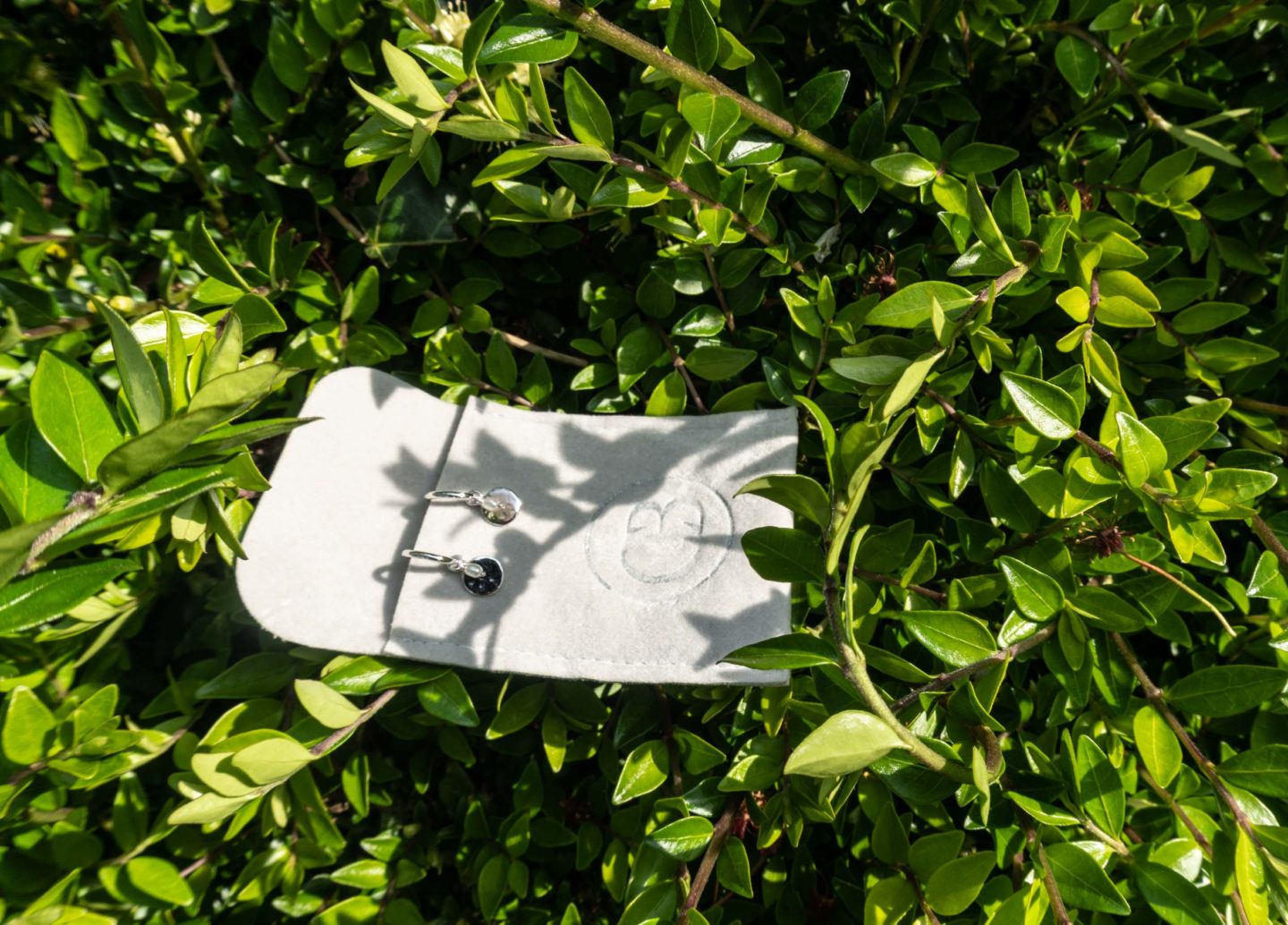 The Seascape Collection pays homage to Claudia's love of the sea, which she ascribes to being born by the coast. The designs are inspired by the mesmerising, reflective quality of the sea and its natural regenerative power. Here you'll find delicate hammered silver jewellery, with the most delicate of pearl charms that capture the play of light on water and a selection of beautifully unusual earrings and pendants that reflect the magic of our oceans and the treasures they offer.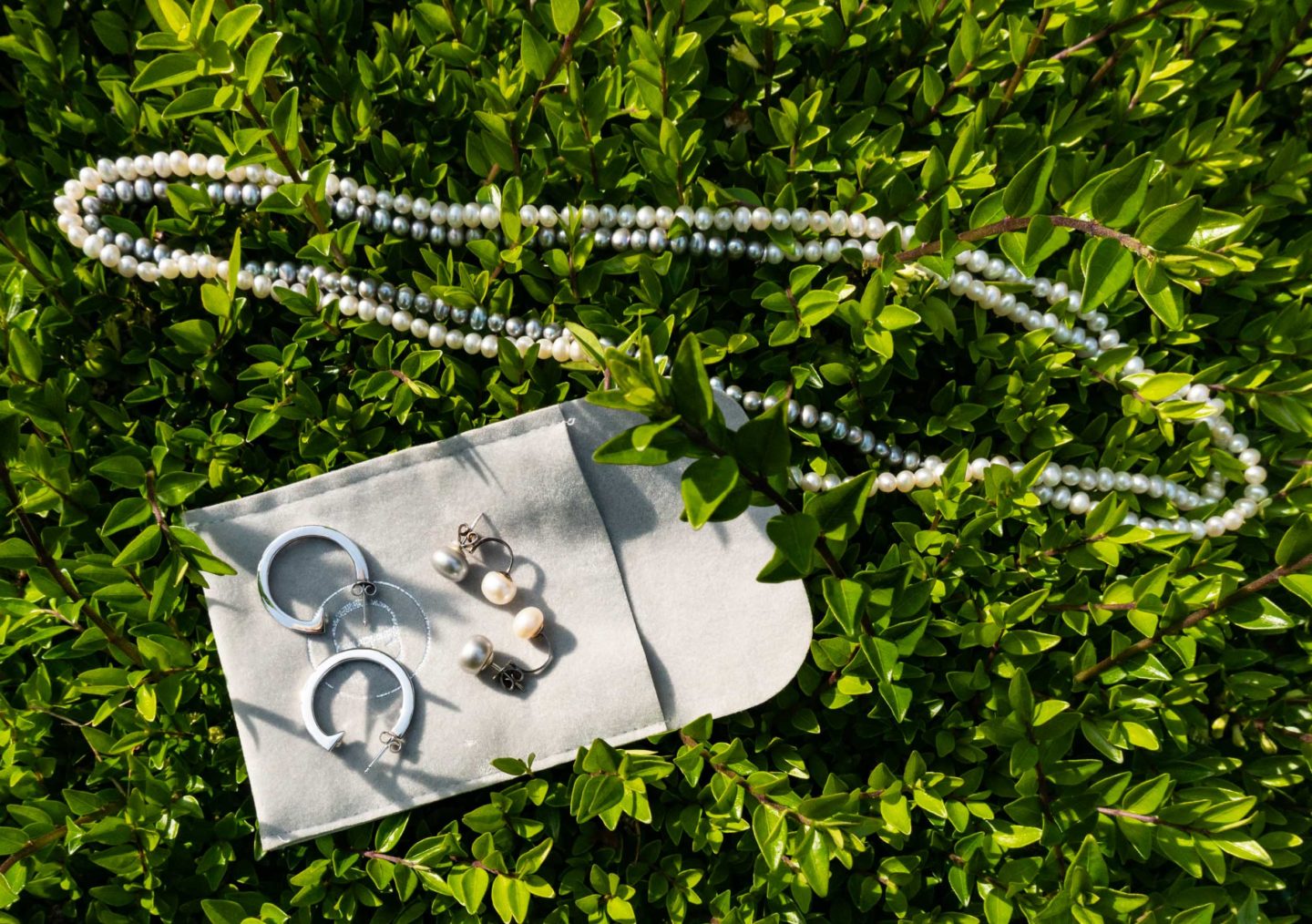 As you can see from the image above I have been a fan of Claudia Bradby jewellery for several years now and these are a few of my favourite pieces.
The photographs were taken by Laura Hines. Follow her on Instagram
Disclaimer: The pearl shell earrings were gifted. All the clothes in the outfits are my own.