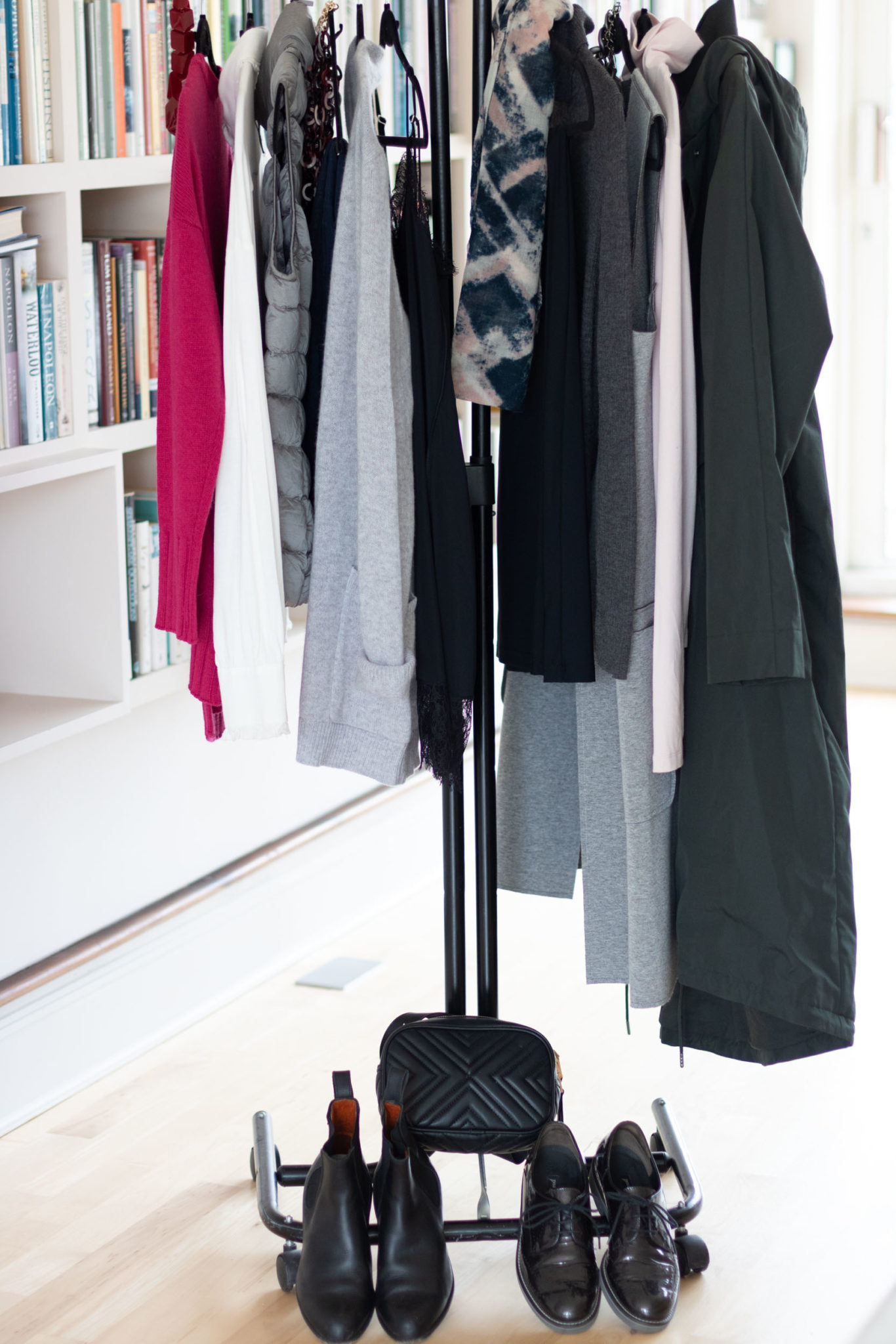 I flew from Gatwick to Nice yesterday to be met by rather murky grey skies. You never know what you are going to get weatherwise these days. Who says climate change does not exist! I have been coming to this part of the South of France for over ten years and have noticed a definite change. We now seem to have a more erratic, more humid and damp climate plus the proliferation of the mosquito, who love this type of weather. Back to practicalities and my capsule wardrobe for the South of France in October. What I put in my suitcase for my two-week stay here. Layers are definitely the way to go.
On the rail:
Rasberry curved hem jumper by Hope Fashion // Cream blouse (similar) Me&Em // grey packable quilted gilet Uniqlo // Lightweight cashmere cardigan John Lewis & partners // Black foundation top with lace Hope Fashion // Pink and navy pattern scarf St.Tropez market (similar) // new foundation-wide leg trousers in black. Hope Fashion // Charcoal grey roll neck sweater Uniqlo // Light grey reversible long waistcoat (similar) // Pale pink jersey roll neck top Cos // Dark green padded collar layered parka with hood Cos // black ankle boots, a few years old (similar) // Bumbag Mango, for carrying passport and money when travelling // Lace-up shoes, Paul Green (similar).
This all fitted into a very small rucksack plus my computer and camera. Now I have to admit that I keep underwear, nightwear, yoga wear plus trainers and other basics here in France. However, I reckon I would have been able to squeeze in a few other items had my case been a normal size carry on. Most of the items rolled up into very small balls, especially the Hope Fashion foundation pieces. They normally form the backbone of my small capsule travel wardrobe as they are very lightweight and don't crease.
For travelling, I wore the raspberry sweater over a plain white tee and a pair of M&S black trousers plus the coat and the ankle boots.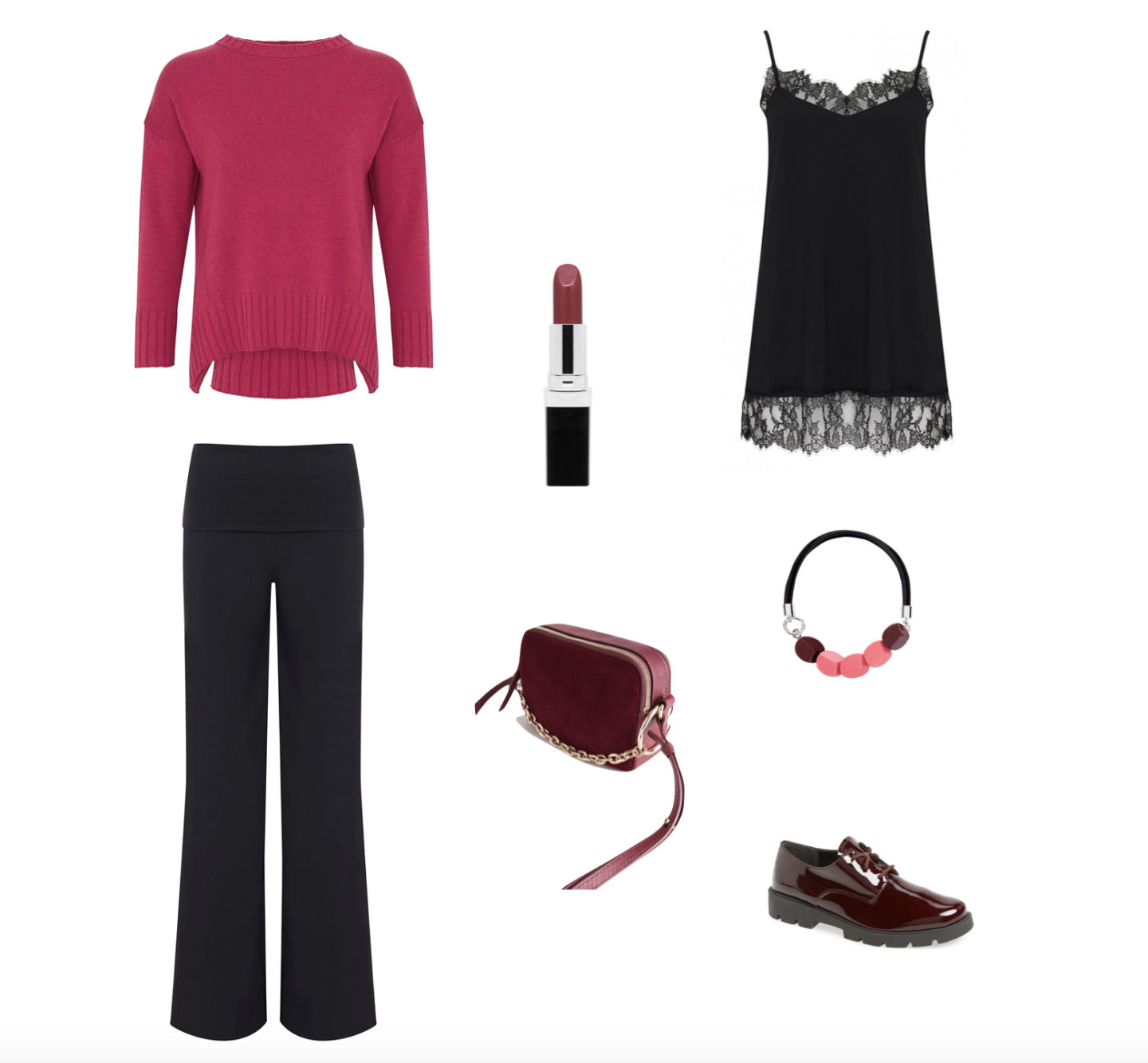 Outfit Ideas
How to wear Ideas items from the capsule wardrobe during the day. the foundation pieces could be worn with the raspberry sweater. I have added a pink/burgundy necklace Hobbs, as the ones on the rail above are from St. Tropez market. Plus cross body bag &ohterstories.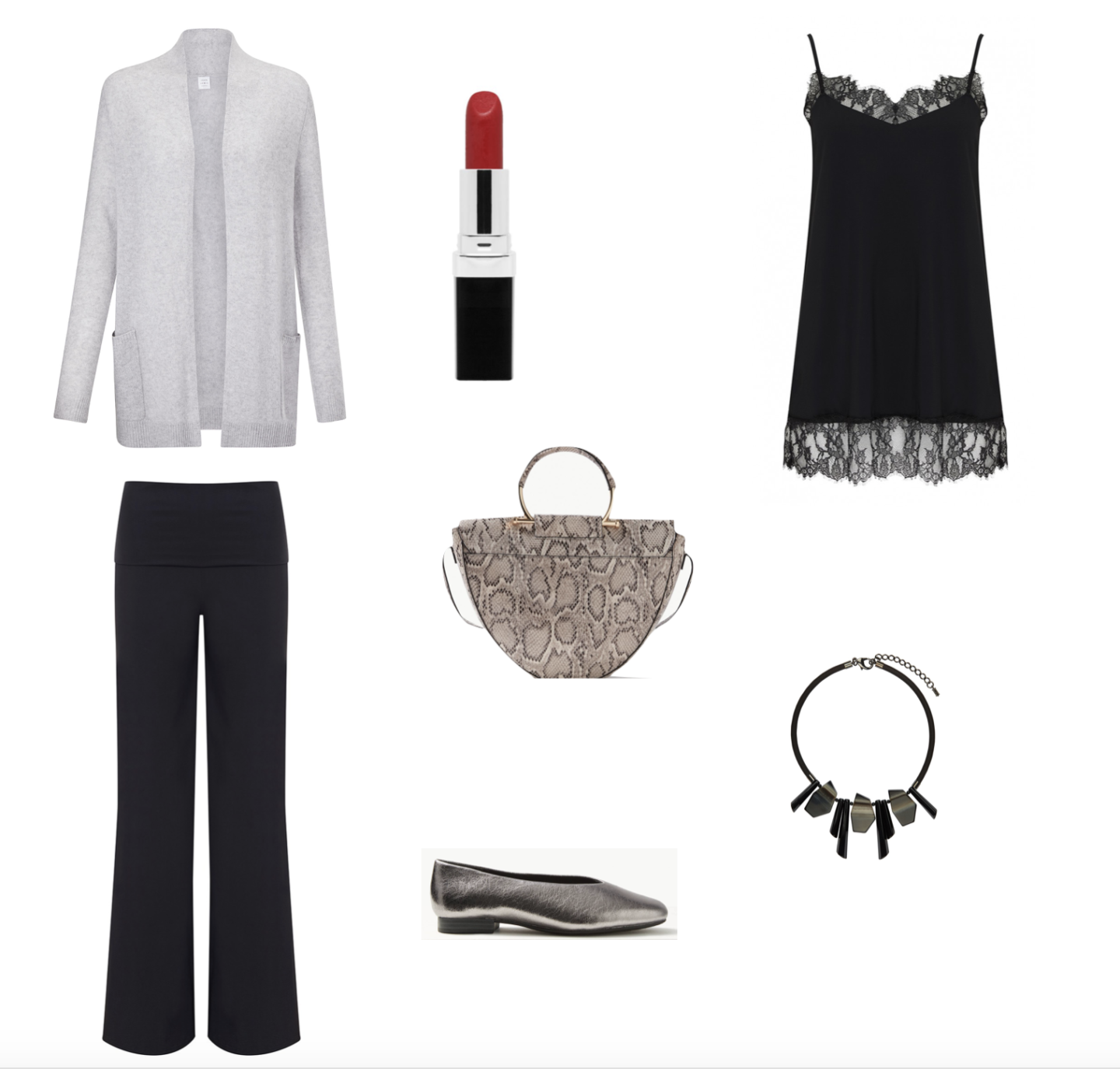 For a casual evening out the black foundation pieces could be worn with the grey cashmere cardigan (details above). I have added a grey mix bag from M&S plus bronze flat pumps M&S. I have two pairs of these shoes, one in silver and one in bronze, they are so comfortable. Grey/black necklace from Hobbs.
Both lipsticks above from Lookfabulousforever. They are my favourite lipsticks. A lovely soft formula that lasts.
I trust this will give you some ideas as to how you really can pack minimally. You can see a similar capsule that I put together last April for a Spring trip.