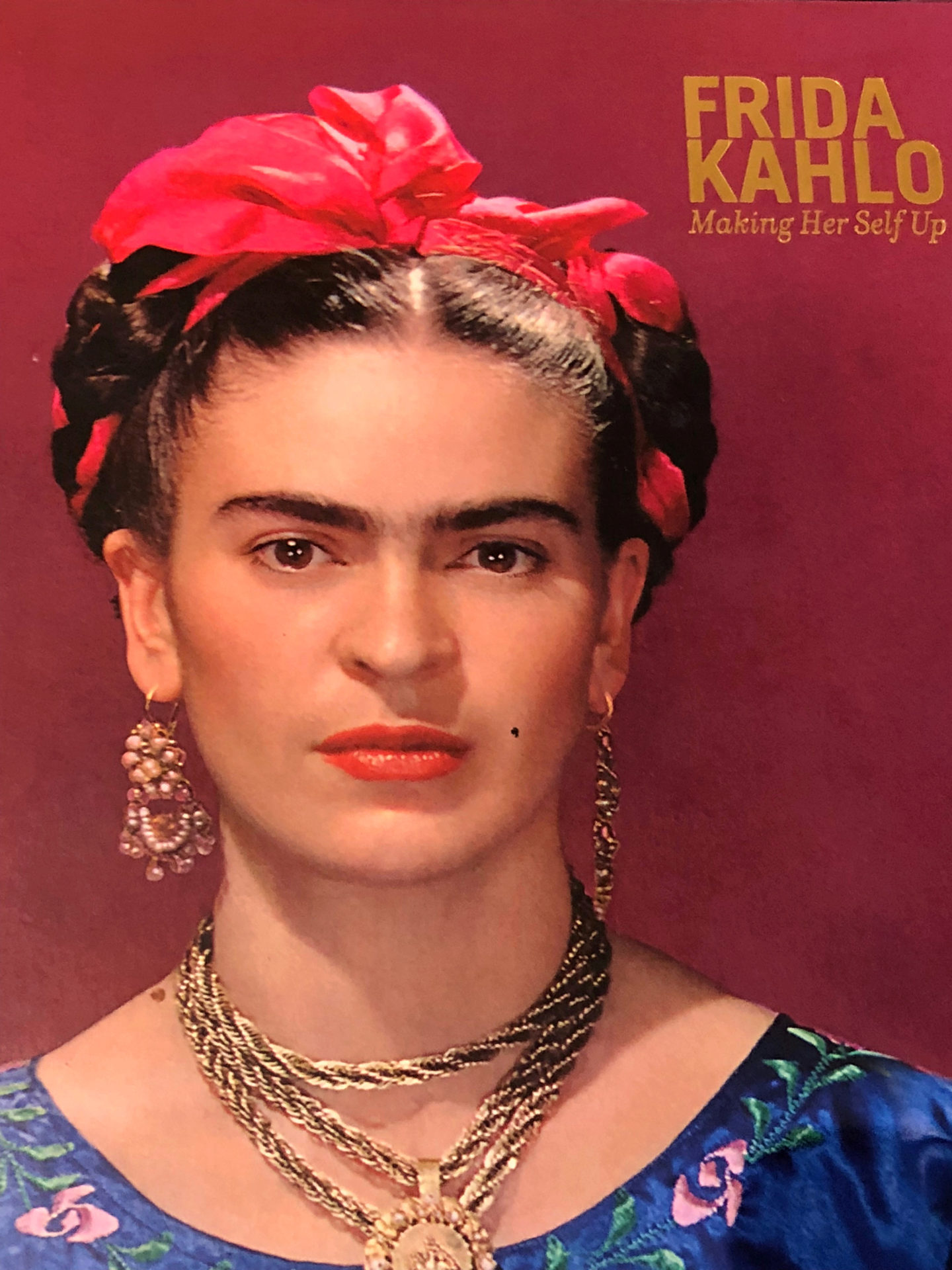 I recently visited the Frida Kahlo exhibition "Making herself up" at the V&A museum with a friend. It is on till 4th November so if you get a chance it is well worth a visit.
Her story is one of tragedy, strength and endurance. At the age of eighteen, Frida had a horrific accident whilst travelling on a bus. She was seriously injured and nearly died. Throughout her life she suffered constant pain yet despite this she became a famous artist.
Her unique creativity shone through not only in her art but also in her personal style. Her trademarks are instantly recognisable. The flowered headbands and plaits, floral blouses, unique jewellery and boldly patterned or embroidered dresses.
The exhibition at the V&A is dedicated to exploring how this significant artist fashioned her identity. It displays Frida's clothes and intimate possessions to offer a fresh perspective on her compelling and stylish life. They included the corsets she wore to support her spine and the built-up shoes she needed to even up her legs. One was shorter than the other due to her having contracted polio at the age of six.
Frida Kahlo Making herself up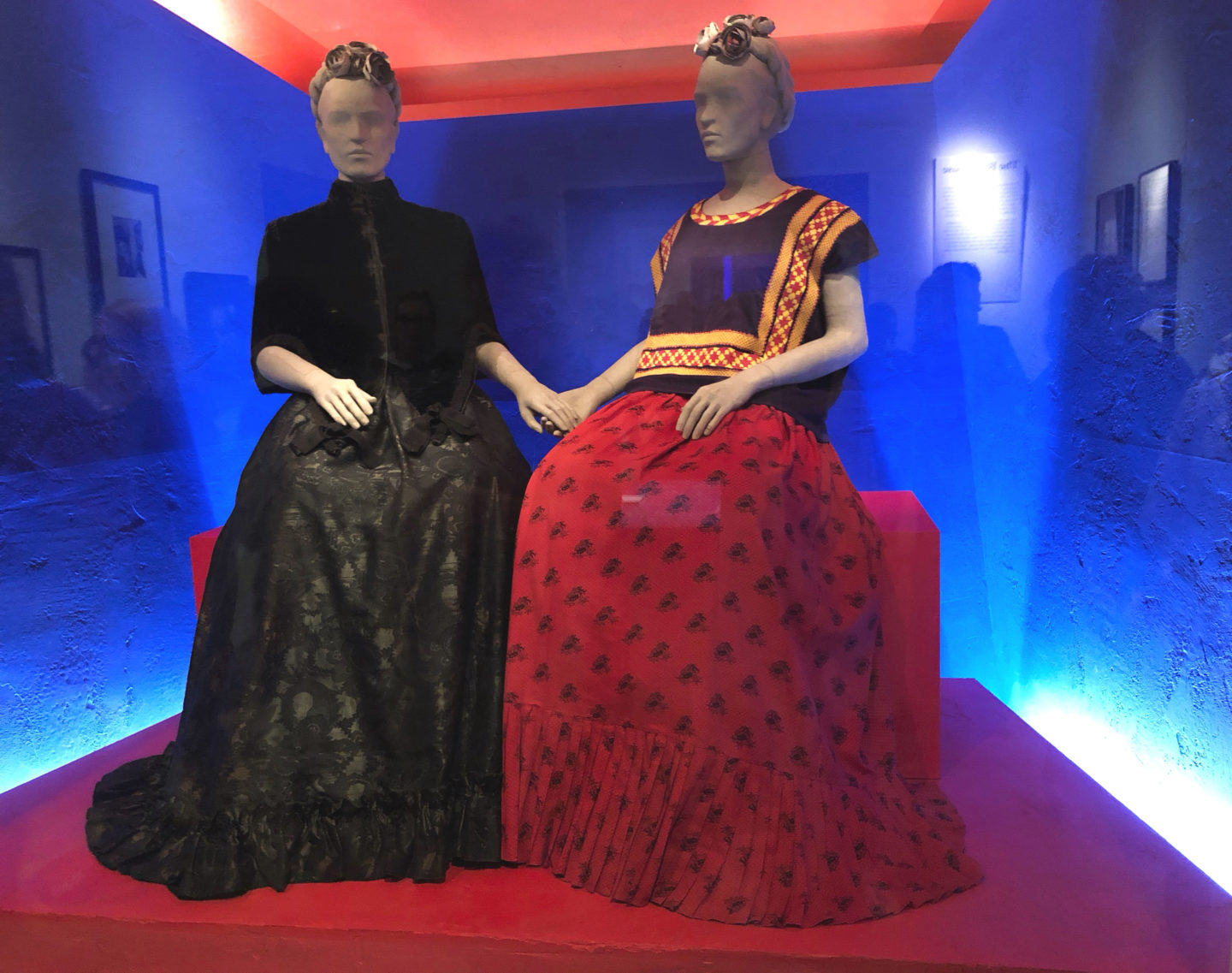 Clothes can express a person's identity
Whilst clothes played a huge part in shaping Frida's identity, she had substance as well as style. Her stylish tailored suits, for example, challenged the norms of masculine and femininity at the time. Kahlo often crafted her looks to double as political statements, always keen to reference her identity and dual heritage. Her father was German and her mother half Ameridian and half Spanish.
Frida's cultural pride following the Mexican Revolution was apparent in her clothing—she often wore embroidered Tehuana dresses, which were originally worn by women from the South Mexican region.
Her traditional clothing choices often had strong associations with or were influenced by powerful women. She saw her clothing as an extension of her art and as a way to tell stories.
Bold colours and prints were her signature style
Think bold, clashing prints in vivid colours, rich silks, brocade, embroidered elements, square-neck tops and ruffle-hem details. She was a huge fan of colour, enjoyed shopping and even dabbled in design—making her own statement jewellery.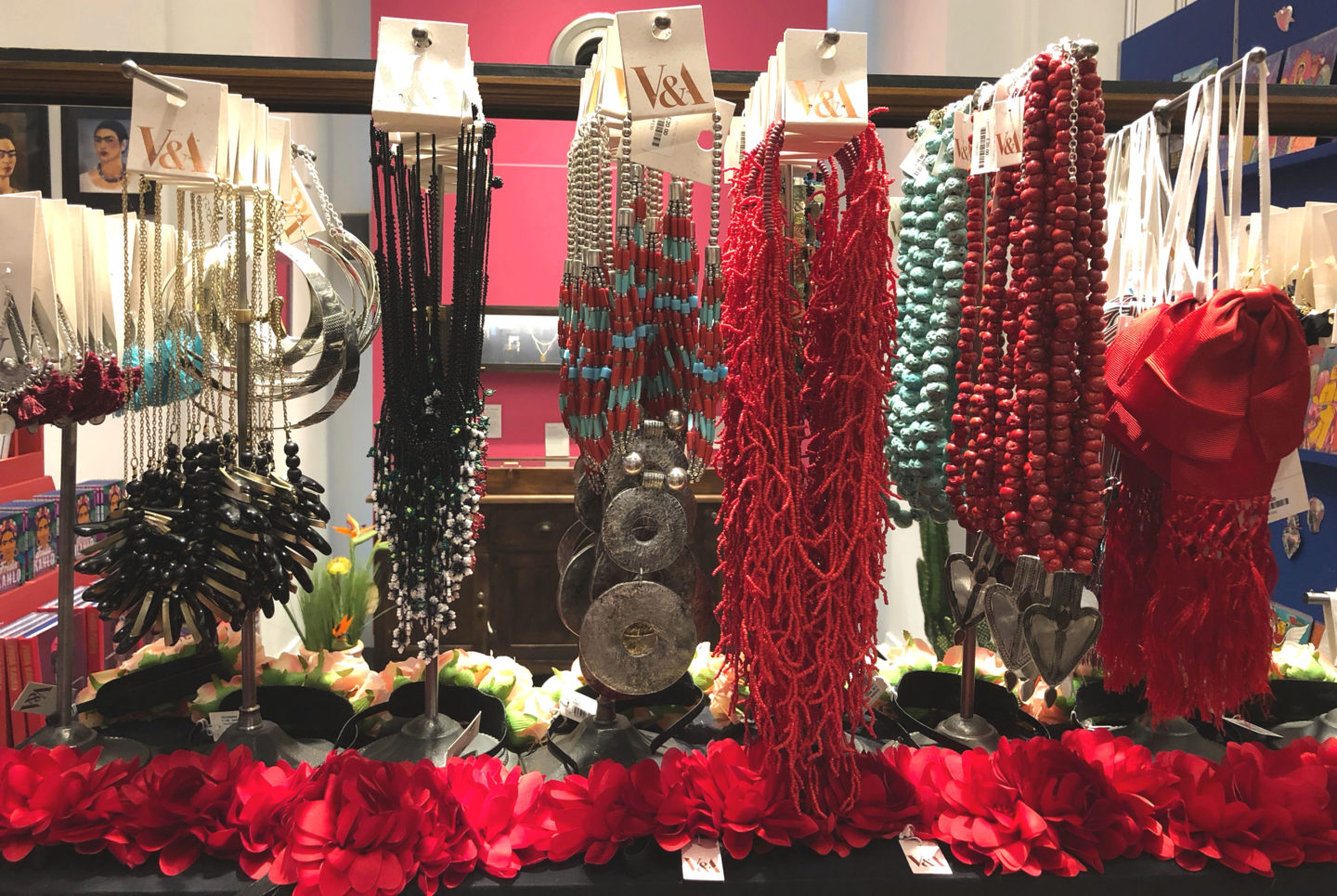 Frida may have been born in 1907, but her eclectic style appears to be influencing fashion to this day.
If you want to emulate Frida's flamboyant style these might inspire you to be bold with print