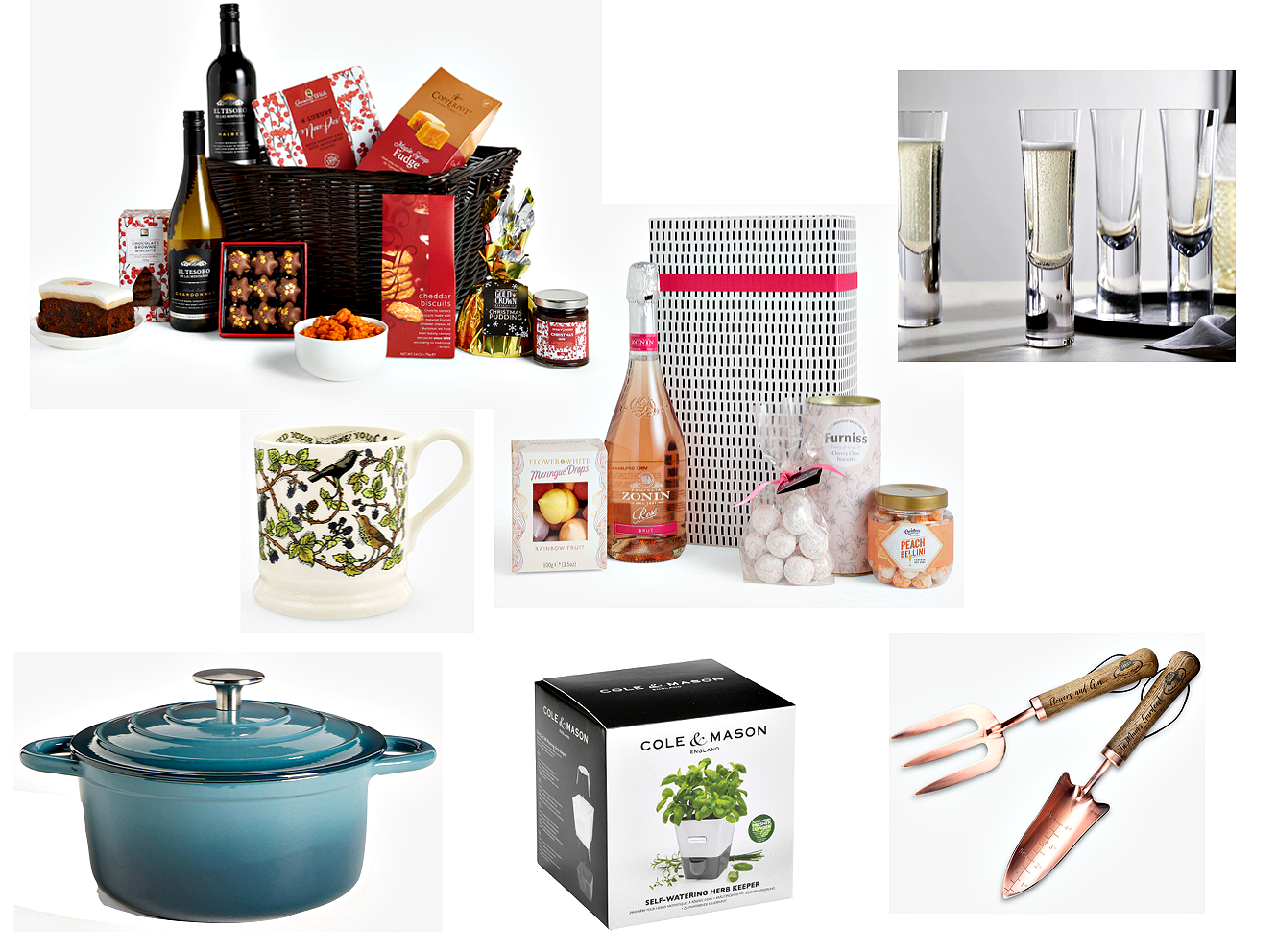 I know that it may feel a bit early for some of you to be thinking about buying Christmas gifts but this year seems to have done strange things to our concept of time. It certainly has to mine. Many of the shops are already gearing up for the festive season. They are also not holding as much stock as usual so some items may sell out quickly. I have therefore compiled an early and practical gift guide.
I intend to plan my gifts carefully taking time to think about what the recipient might really love and also what they will find practical. Many of us have taken up hobbies during lockdown such as gardening or renewed our interest in cooking. I have therefore chosen some practical gifts in my first collage.
Details of above:
Winter warmer Christmas basket JL&P |Rose gift box JL&P |Champagne flutes The White Company |Gardening mug JL&P |Cast iron casserole JL&P|Potted herb keeper JL&P |Personalised trowel and spade set JL&P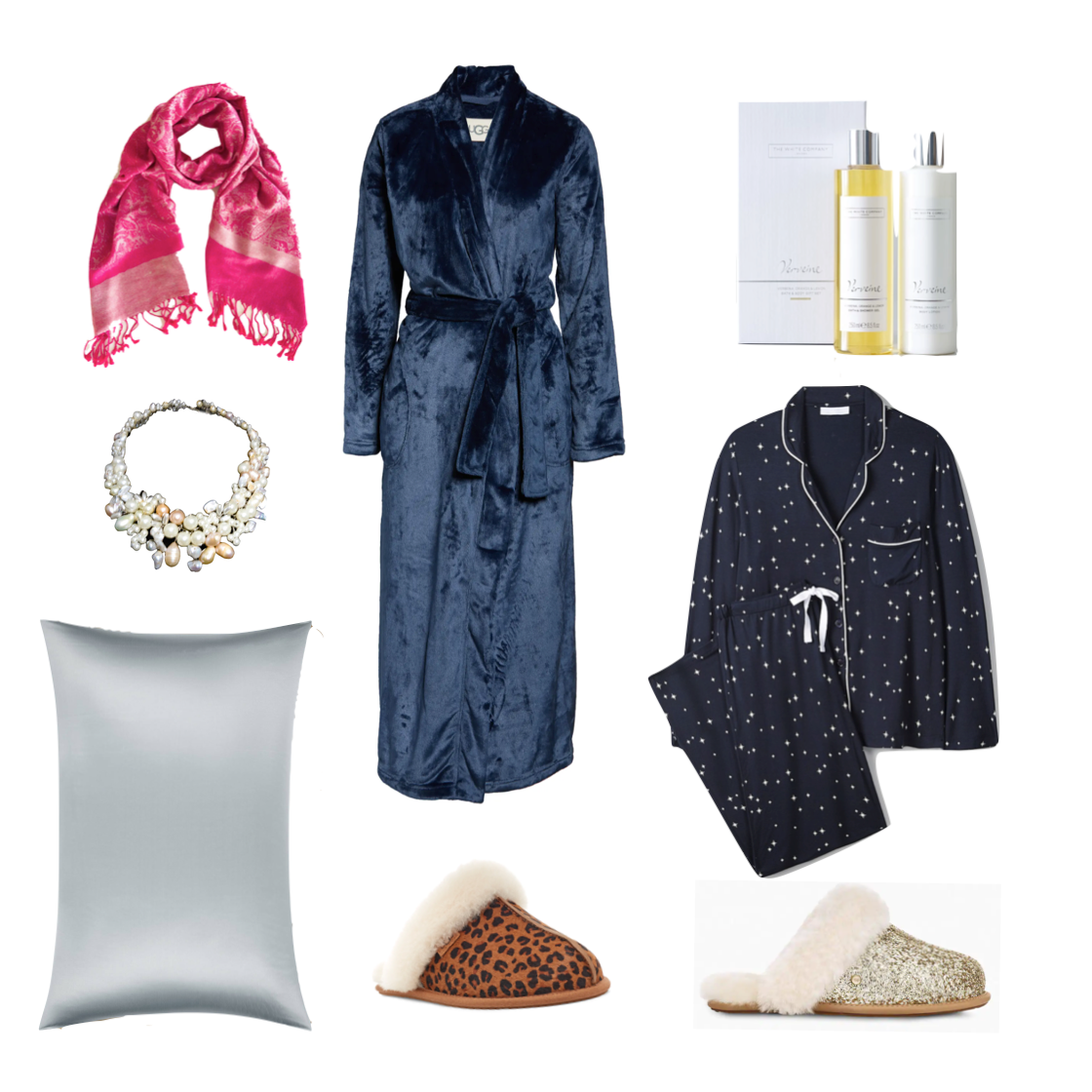 In my second collage I have chosen luxury comforting items such as cosy nightwear and pampering bath oils. I have included a silk pillow case. They are so luxurious. I have had one for many years now and would not be without one. Scarves make good presents. As long as you know what colours the recipient likes you do not need to worry about what size they are.
Details of above:
Pink wool/silk embossed scarf Chicatanyage shop |Navy fleece bathrobe Nordstrom |Bath & body oil The White Company |Freshwater pearl necklace Chicatanyage shop |Jersey star pyjama set The White Company |Grey silk pillowcase Nordstrom |Leopard print slippers Nordstrom |Sequin slippers Ugg.
An early practical and comforting gift guide
I have compiled further gift selections. Just click on GIFT SELECTIONS 2020 in the menu bar and you will find a drop-down menu with gift ideas for men, women and home selection ideas click here