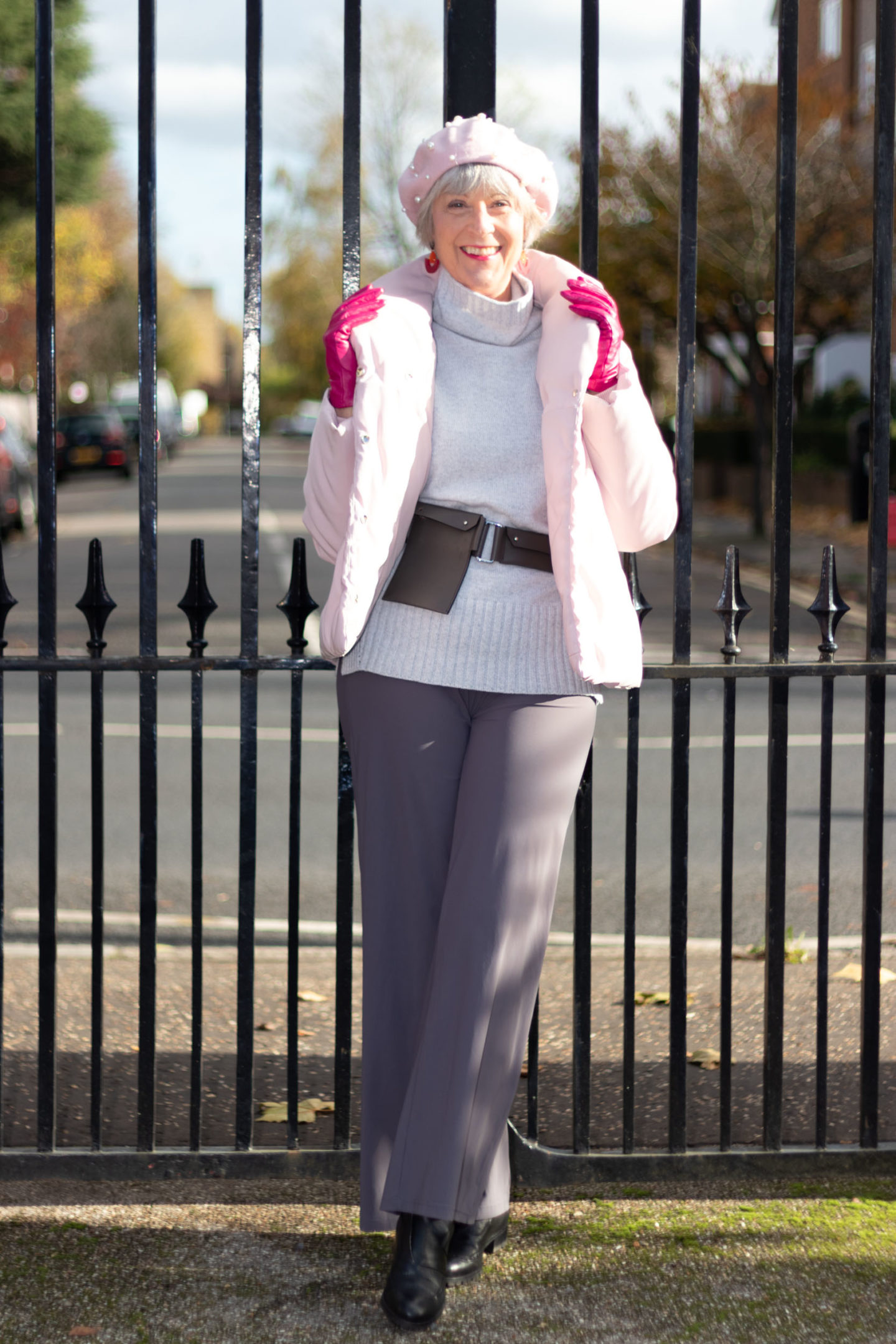 How to layer up and keep warm. It was a lovely sunny day when we took these photographs a few weeks ago but still chilly with a very cold wind. At the time I was wearing a thermal vest under my grey sweater. I also had a pair of leggings under my wide trousers. I am a great fan of thermal underwear. It means that you can continue wearing lighter fabrics for longer and still keep warm. JohnLewis&Partners have a very good selection as do MarksandSpencer.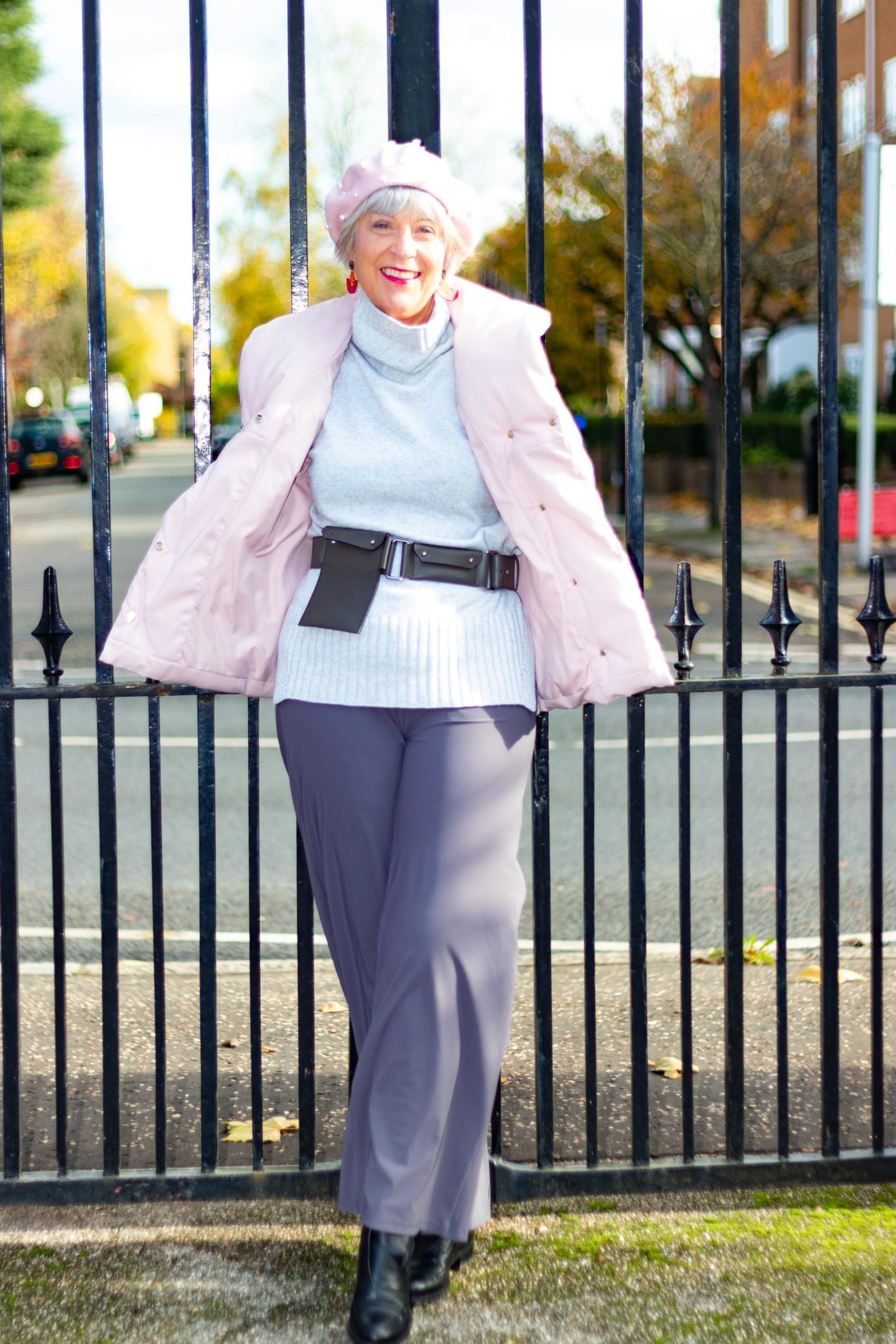 We also lose a lot of heat from our heads so I like to wear berets and hats in the colder weather. I bought my pink pearl beret a few years ago from St. Tropez market. &Otherstories have a pretty lilac one. Etsy has an excellent selection.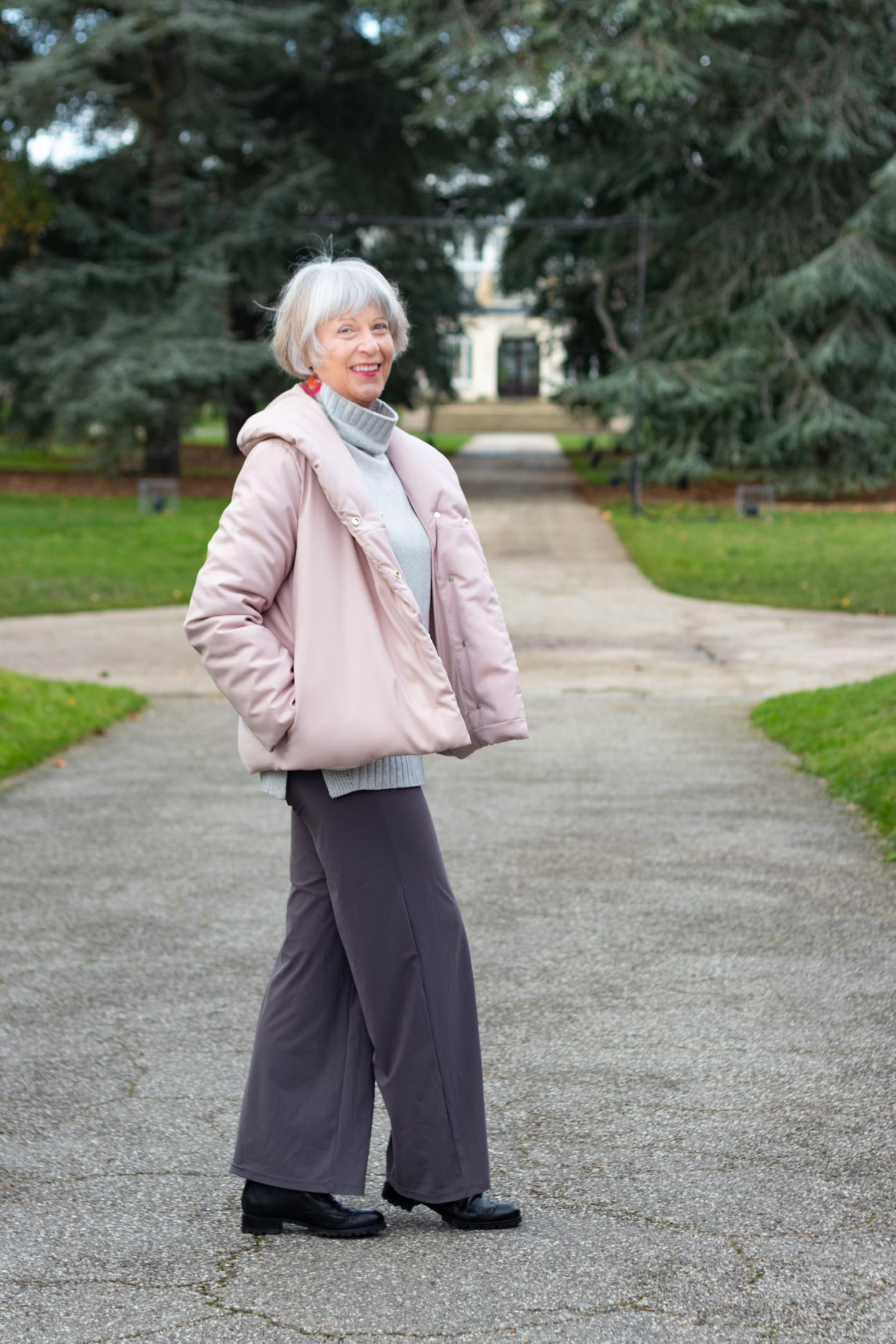 My grey sweater is from HopeFashionuk from last years collection. I love their sweaters. They are made from excellent fabric and if washed carefully keep their shape well. They have a good selection this year in lovely Autumnal colours.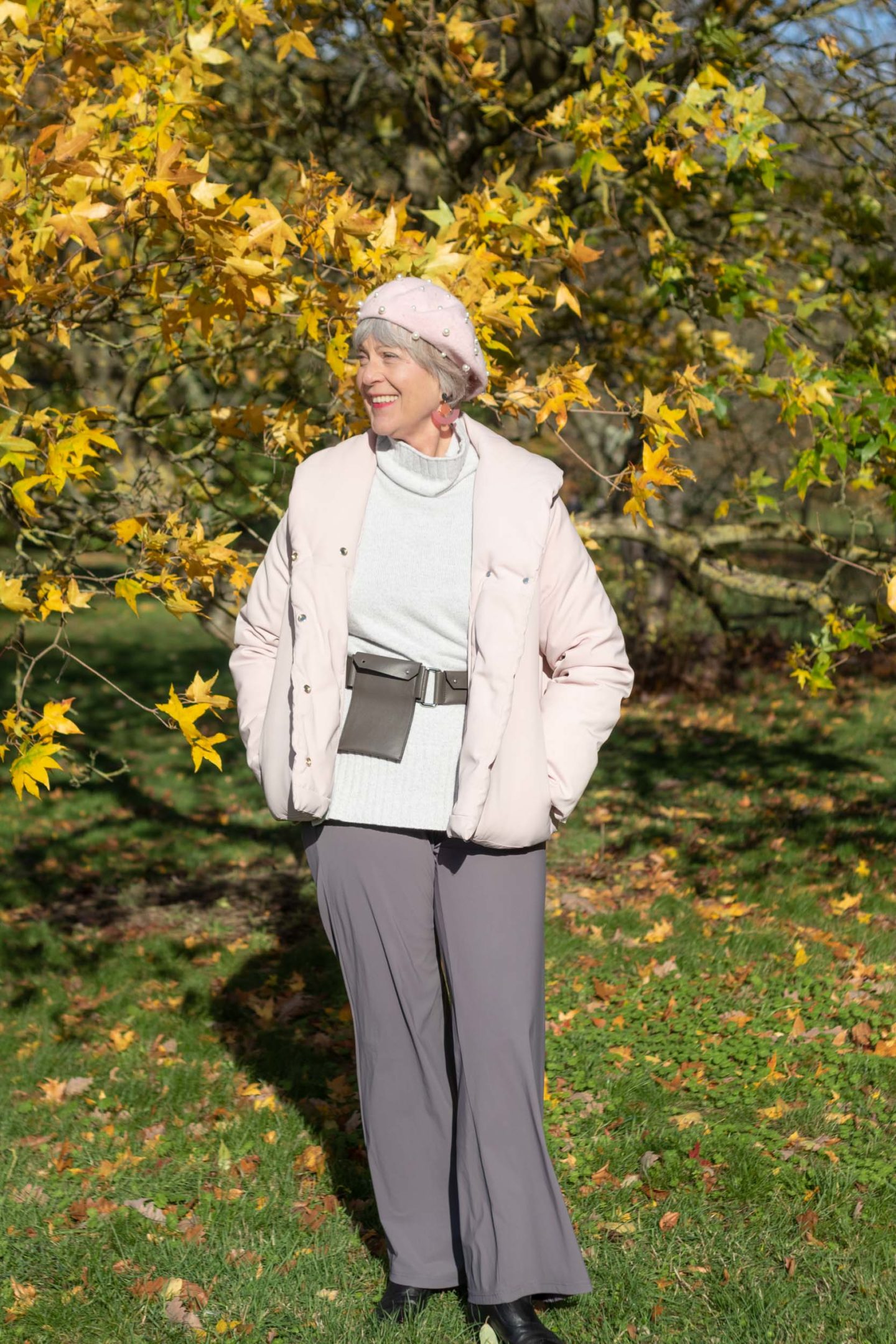 Sometimes a full-length puffa can seem too much when the sun is shining. I have worn this jacket a lot this year when I need to pop out to the shops or go for a quick stroll.
As usual most of my clothes are several seasons old as I try to "shop my wardrobe' as much as possible. If you like the look I have put together a selection of similar items below.
HOW TO LAYER UP AND KEEP WARM
With regards to BLACK FRIDAY which seems to be well underway already this year, I will put a few links and ideas below. I intend to concentrate on items I have already included in this blog as I feel that we have enough stuff in our wardrobes. Having said that, if you have been watching an item such as an expensive coat or a pair of boots now might be the time. Sales can also be a good opportunity to buy gifts.
SELECTION OF BOOTS AND SHOES FROM FITFLOP IN THEIR BLACK FRIDAY SALE
My favourite skincare and makeup brand LOOKFABULOUSFOREVER is currently offering 20% off all their products. A good time to stock up on products you love.
All photographs were taken by Laura Hines. Follow her on Instagram
My blog schedule may be interrupted due to the fact that I lost my balance doing an exercise class last week, fell over and twisted my wrist badly. My arm is currently in a sling and I am writing this post with one finger.