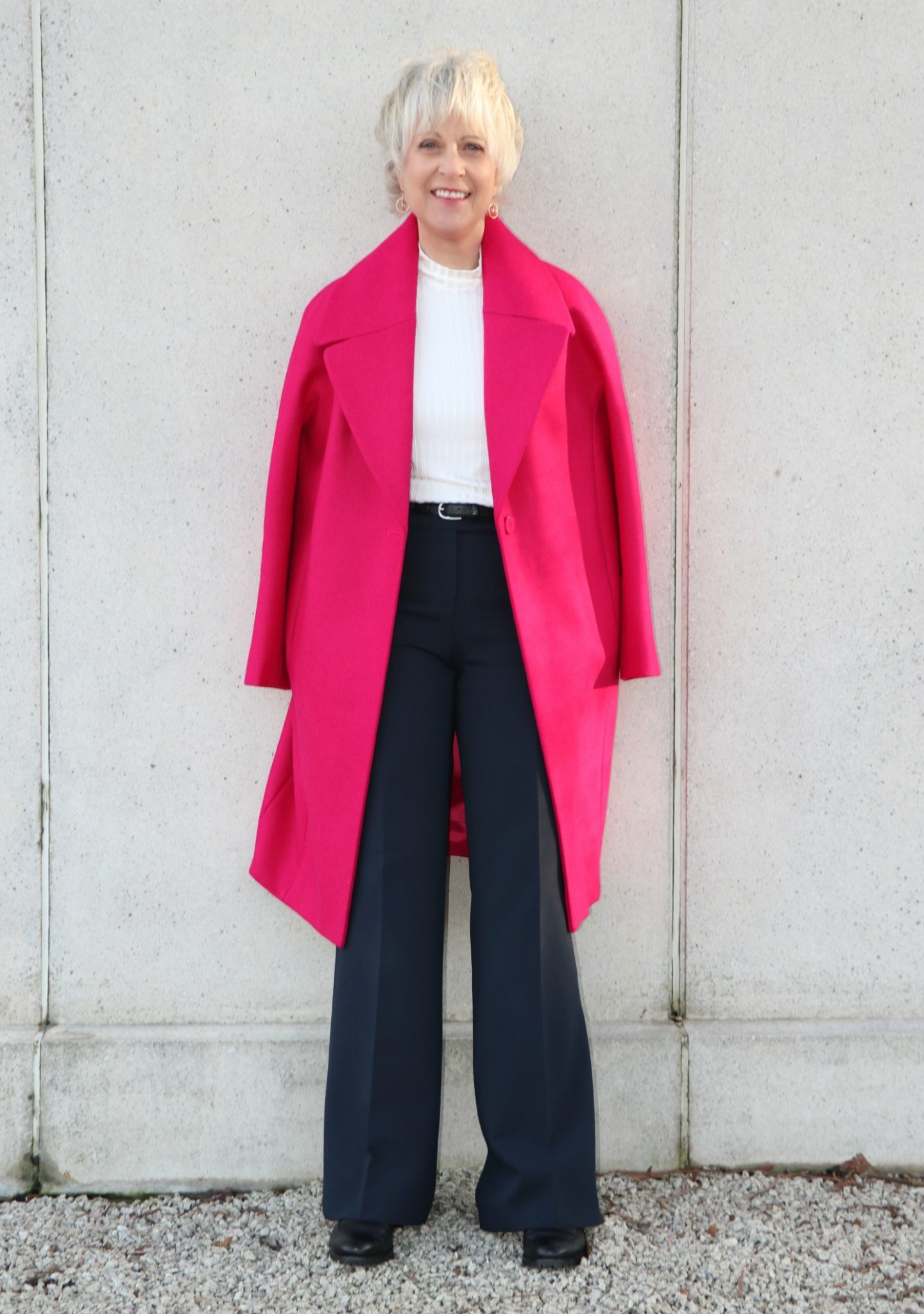 Well, I did tell you that I had succumbed to a bright coloured coat. I bought it recently in the Hobbs sale. I just could not resist. I think I have an obsession with pink at the moment. I used to wear more muted colours, however, these days when I try them on they seem to look dull on me.
Since my hair has gone grey the brighter tones lift my spirits as well as complexion. There are numerous articles on the internet and in the press about not wanting to look invisible when we are older. Wearing a coat as bright as this one makes "invisibility" impossible.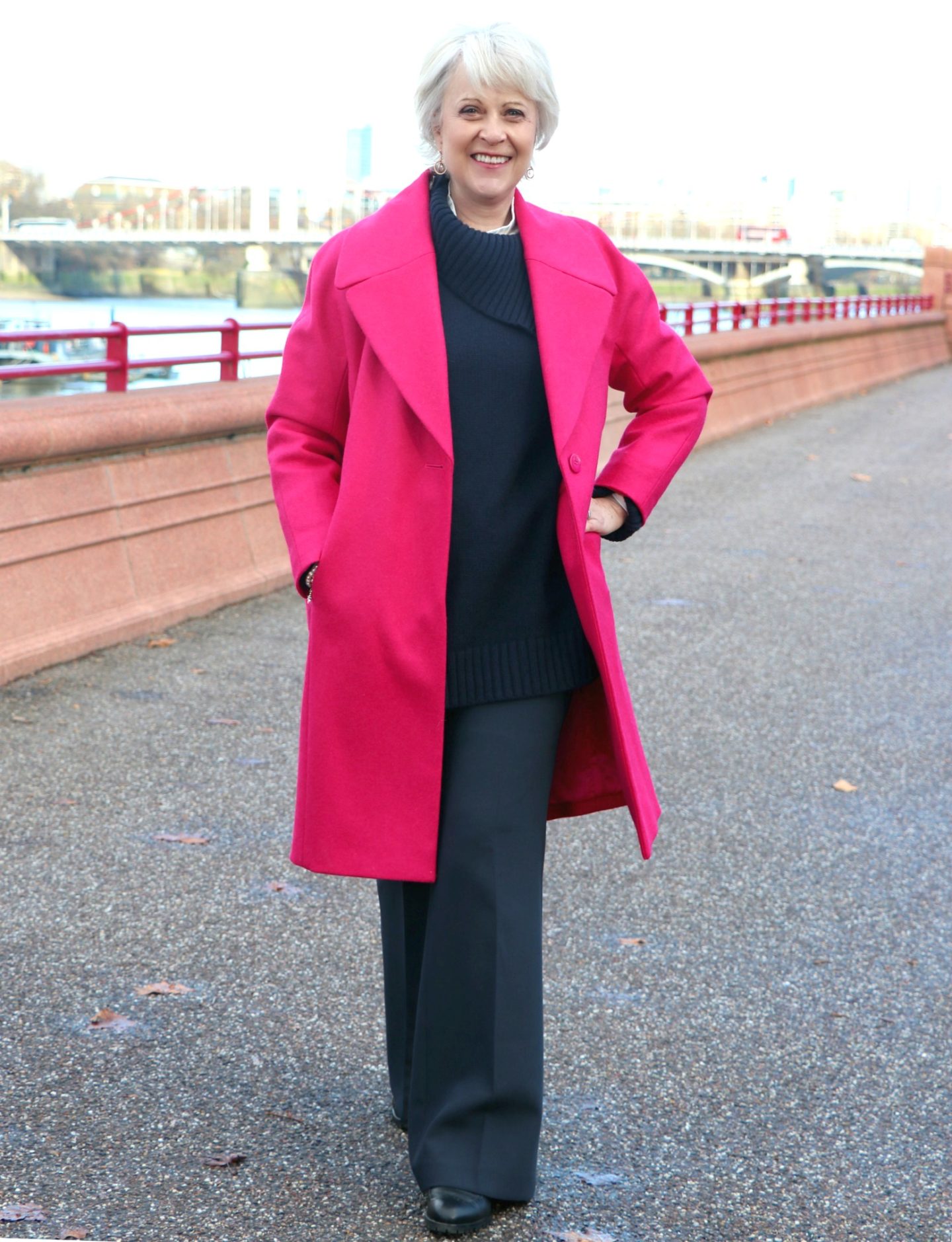 The joy of having a brightly coloured coat is that it goes with all my neutrals, my navies, greys and blacks as well as the lighter toned creams and pastels.
In the first photo, I am wearing my cream MeandEm top and a pair of their wide leg trousers (from a couple of seasons ago). This seasons trouser collection.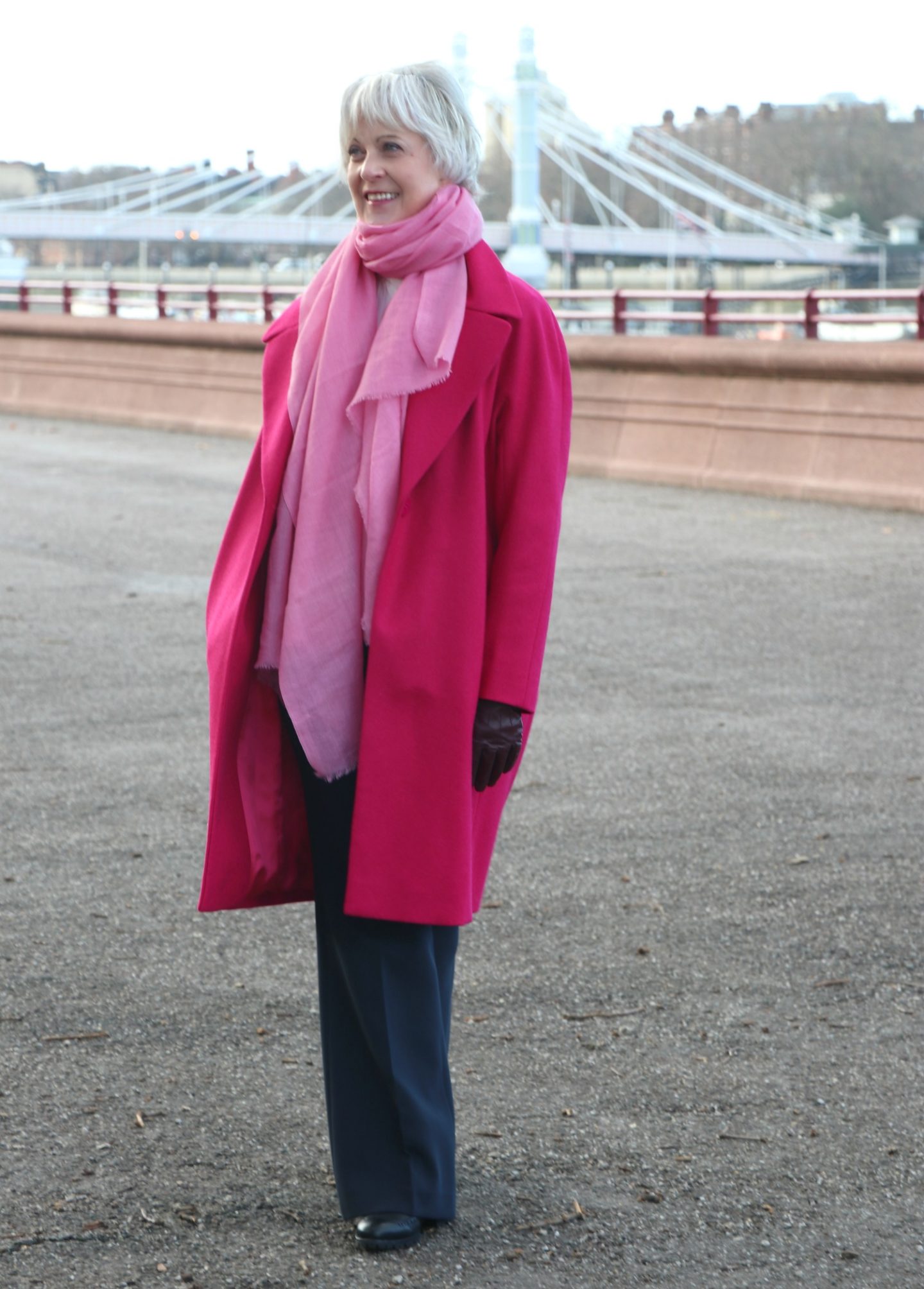 I love the combination of pale and bright colours in the same colour family. I bought the scarf I am wearing in St. Tropez market.
Similar selection: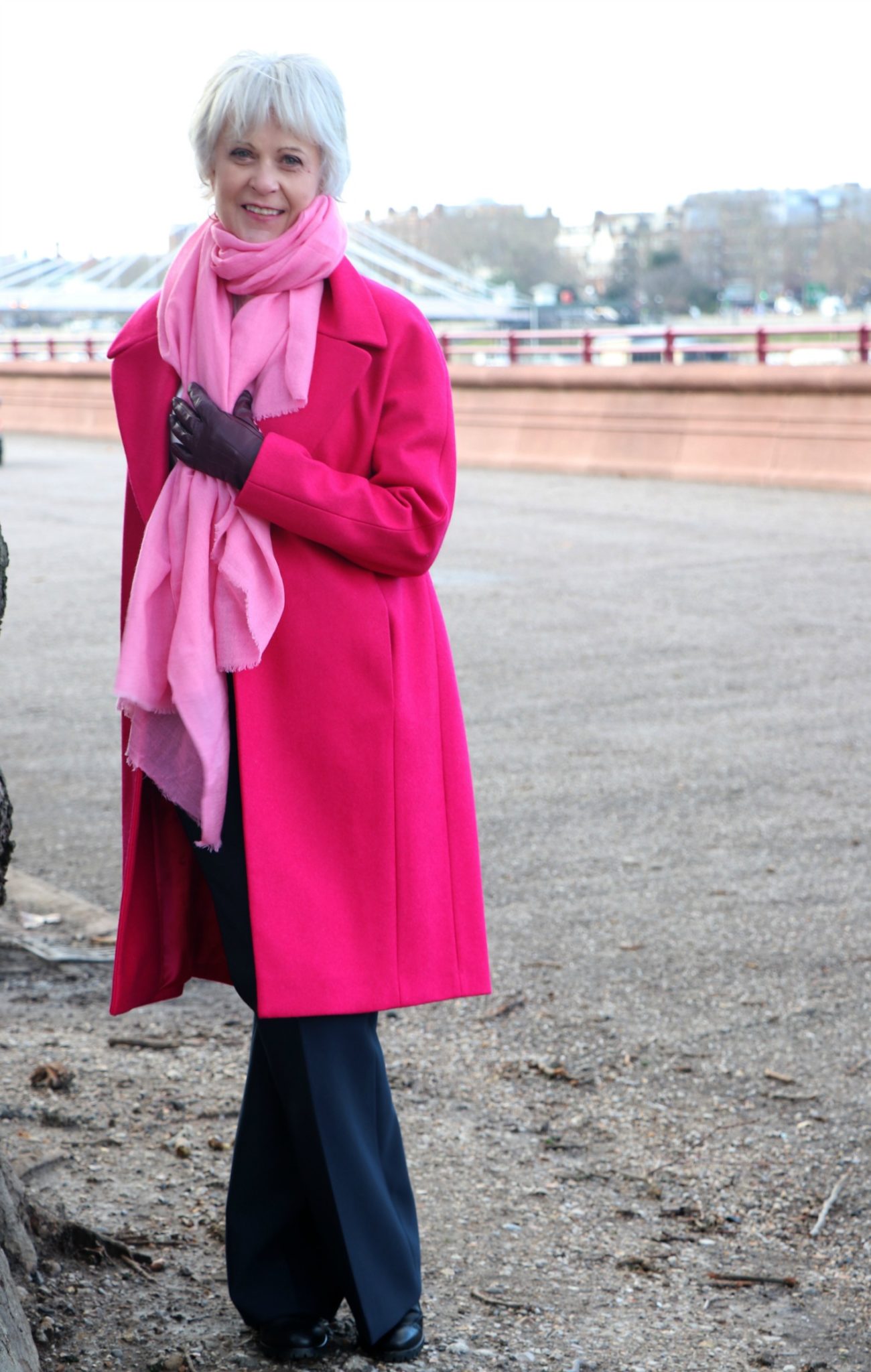 Burgundy gloves from MarksandSpencer.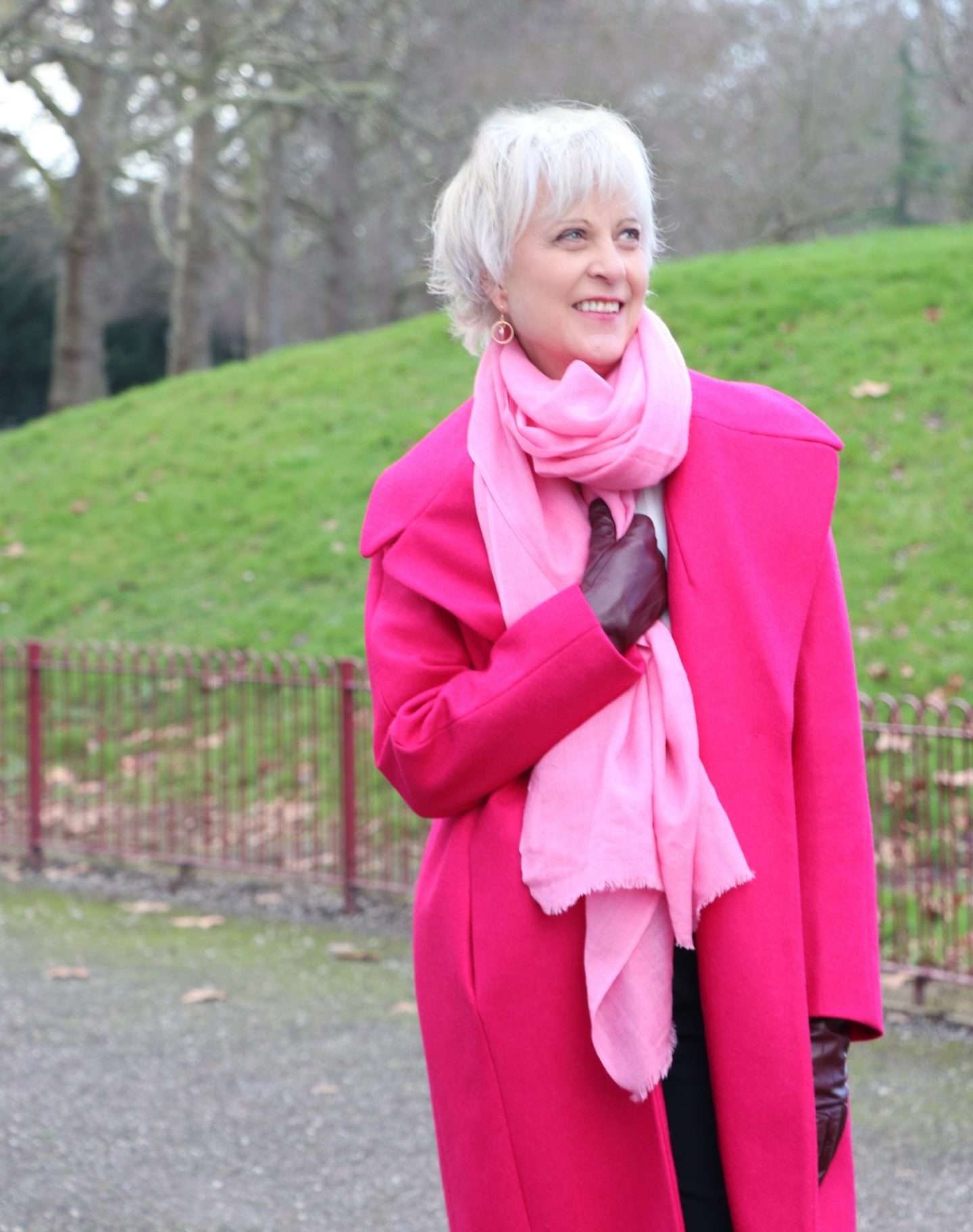 My make-up is from Lookfabulousforever.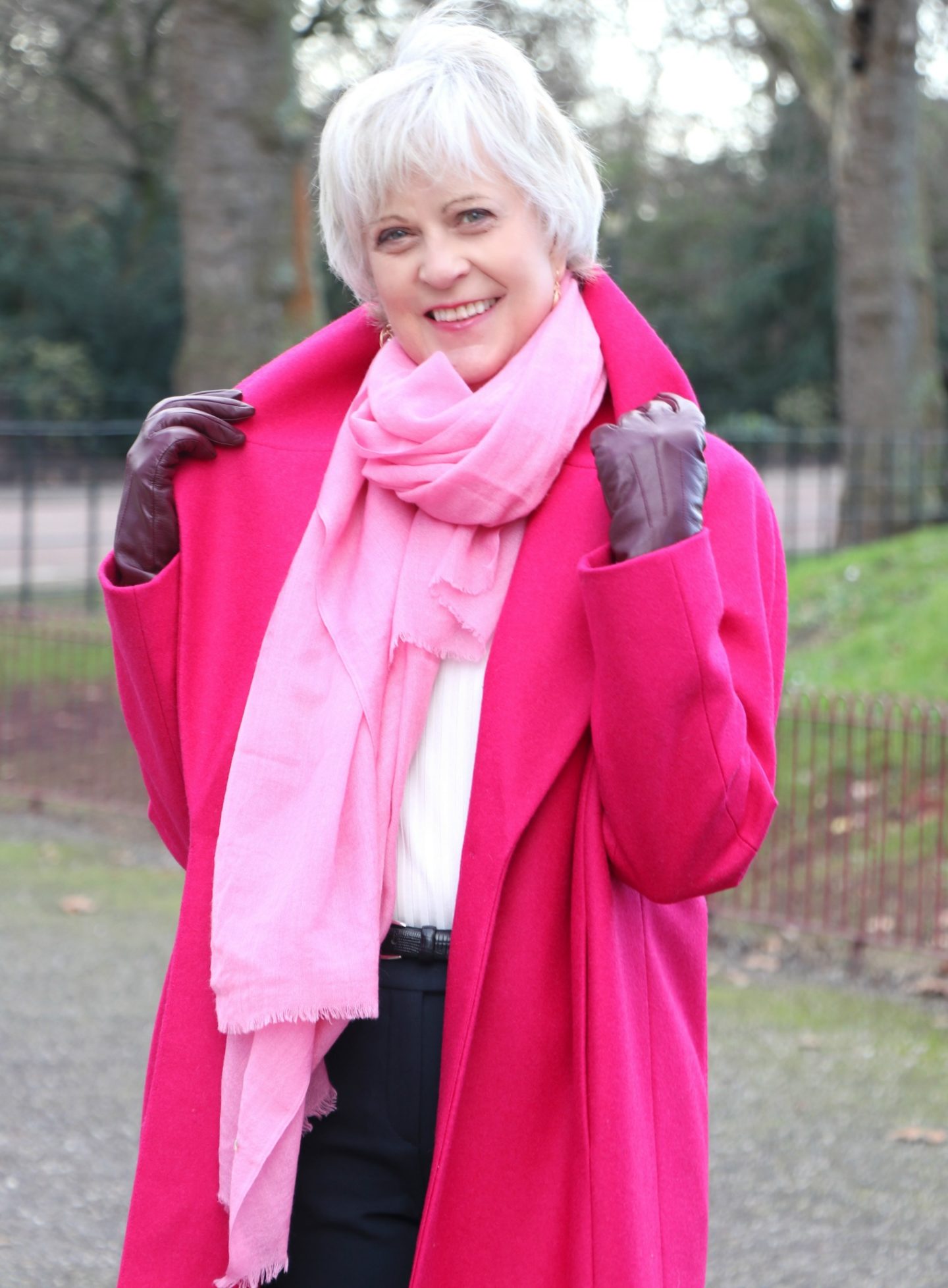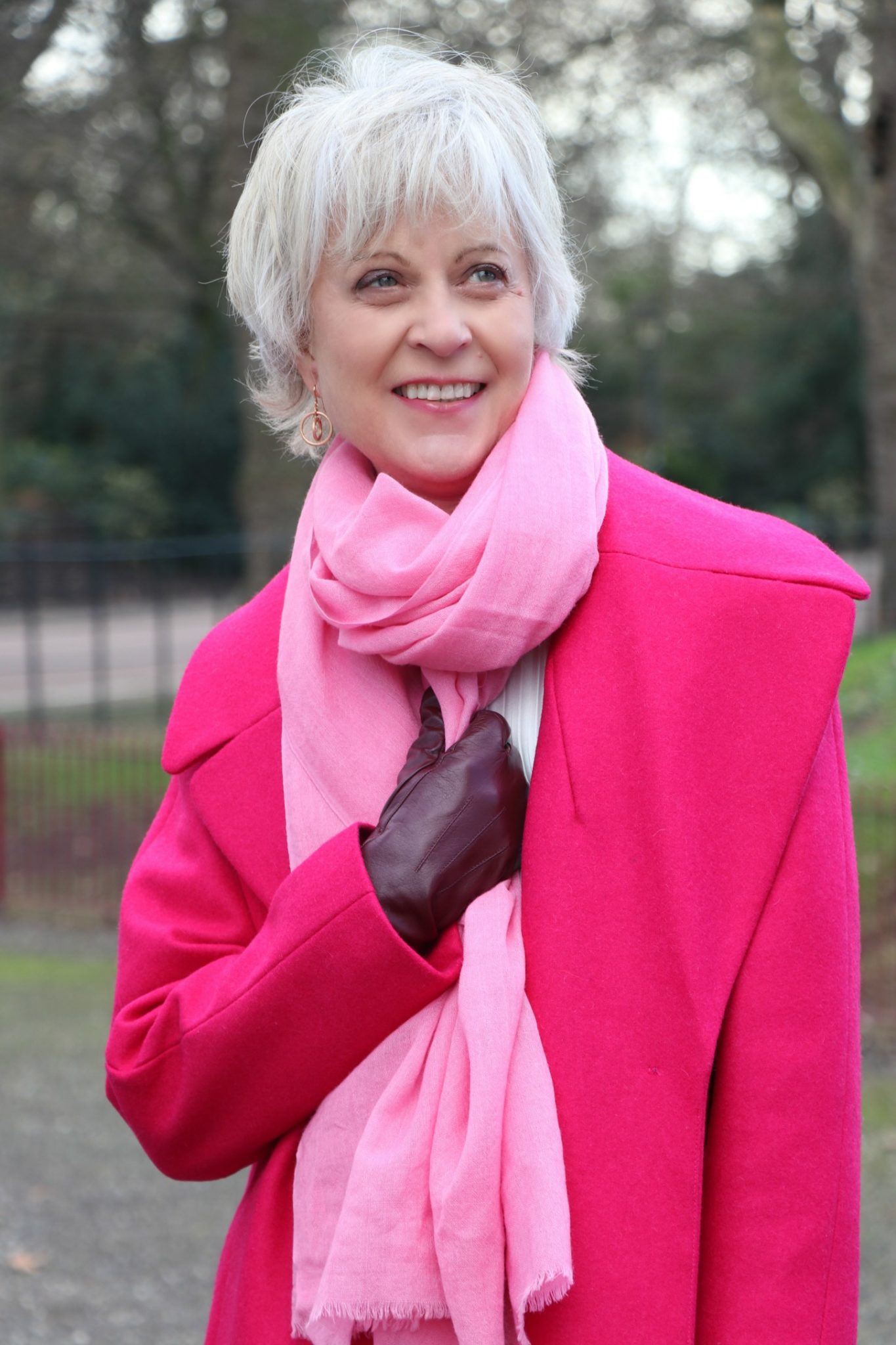 Rose gold double hoop earrings by Claudia Bradby (similar)
I still love the pale pink Mango coat I bought last Spring. It is a lighter weight and is best worn when the weather is warmer.
The photo above was taken by Laura Hines in Battersea Park London. Follow her on Instagram
Brightly coloured coats that might entice you: