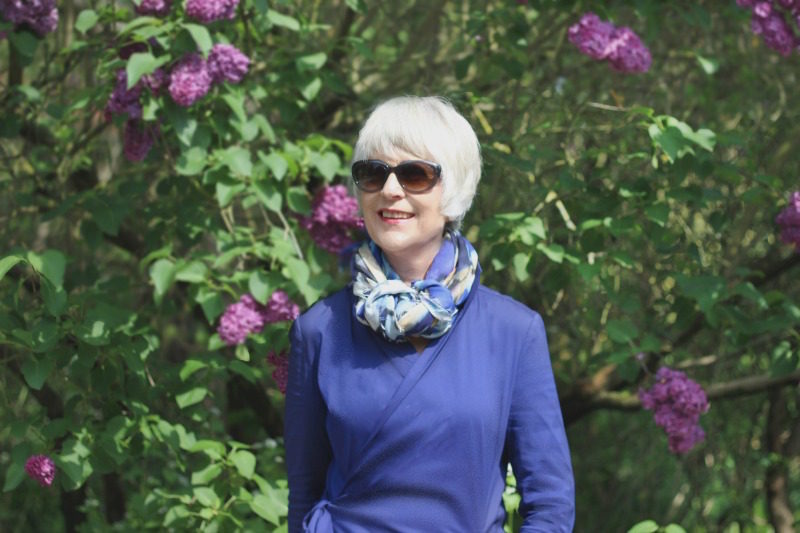 If you are a regular reader of this blog you will know that I am an obsessive fan of scarves. I have a very large collection and never travel without at least two or three. They can completely transform an outfit from ordinary to special.
They add colour near the face. Can be tied in a multitude of ways, twisted round the head, used as belts the options are endless.
It was a beautiful sunny day when we took these shots in the gardens of Hampton Court Palace. Whilst we were waiting for the light to fall at the right angle for the photos. I got chatting to a charming woman sitting on a nearby bench. Her name was Basma Alshather. It turned out she designed beautiful scarves. She sells her scarves under the brand name Basmadesign on Etsy. In fact Etsy is a great hunting ground for ethnic, creative and individual scarves.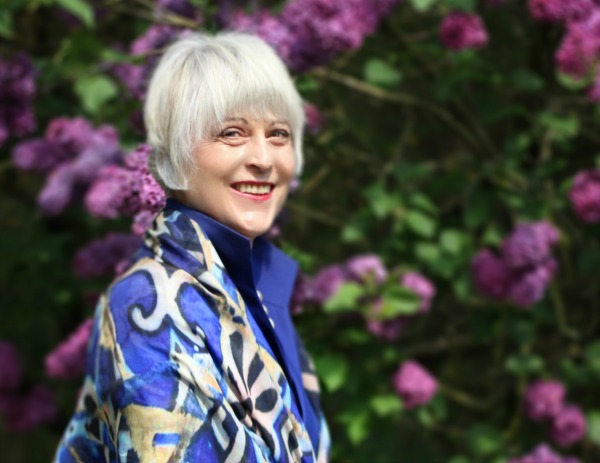 Scarves by Basma Alshather at Basmadesign available on Etsy. Mixing art with fashion is the idea behind the creation of the scarves. The designs are hand painted and digitally printed into luxurious hand rolled silk with attention to quality.
Multi blue scarf I am wearing by Hope.
Blue dress by Winserlond0n first shown here
Photos by Laura Hines.