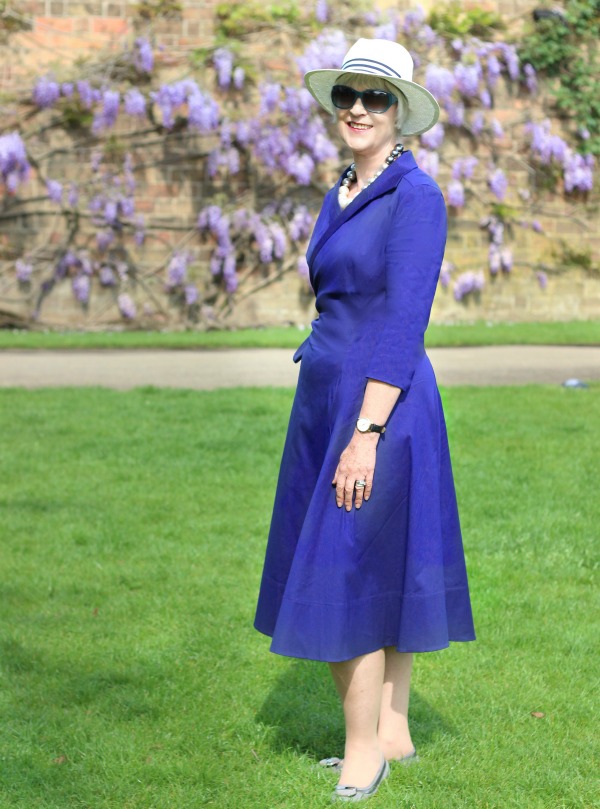 Summer has arrived at last and the sun is shining. It is time to unpack your summer cotton dresses or alternatively treat yourself to a new one.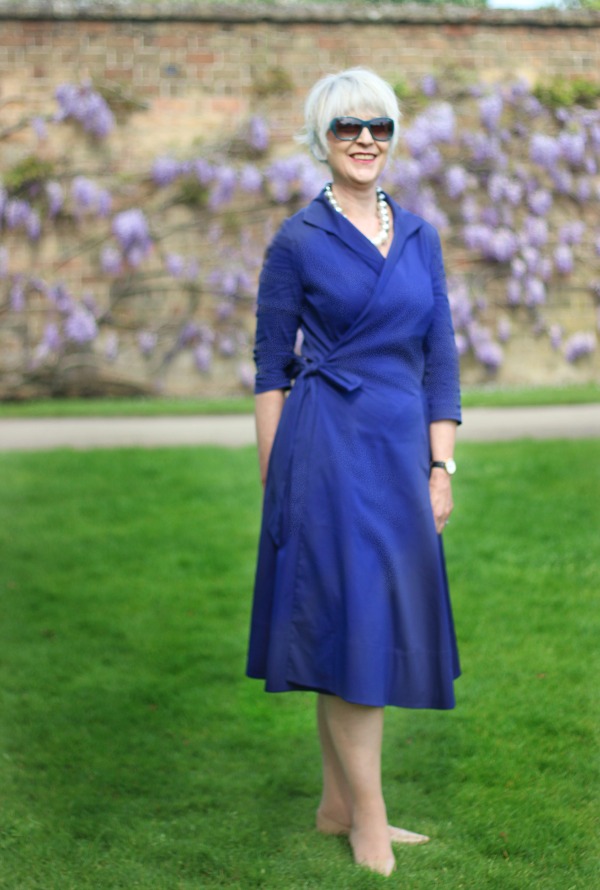 I find that a wrap dress is one of the most flattering shapes. It suits most figures. As I am quite tall I can wear a full skirted style as in the photo. Midnight blue cotton wrap dress by Winserlondon.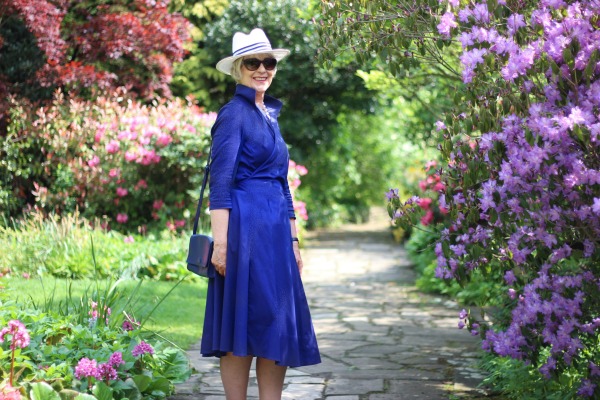 If you are a little more petit you might be better to choose a knee length more slim line version.
When choosing a dress I usually wear flesh coloured tights and nude shoes. This helps to elongate my legs.