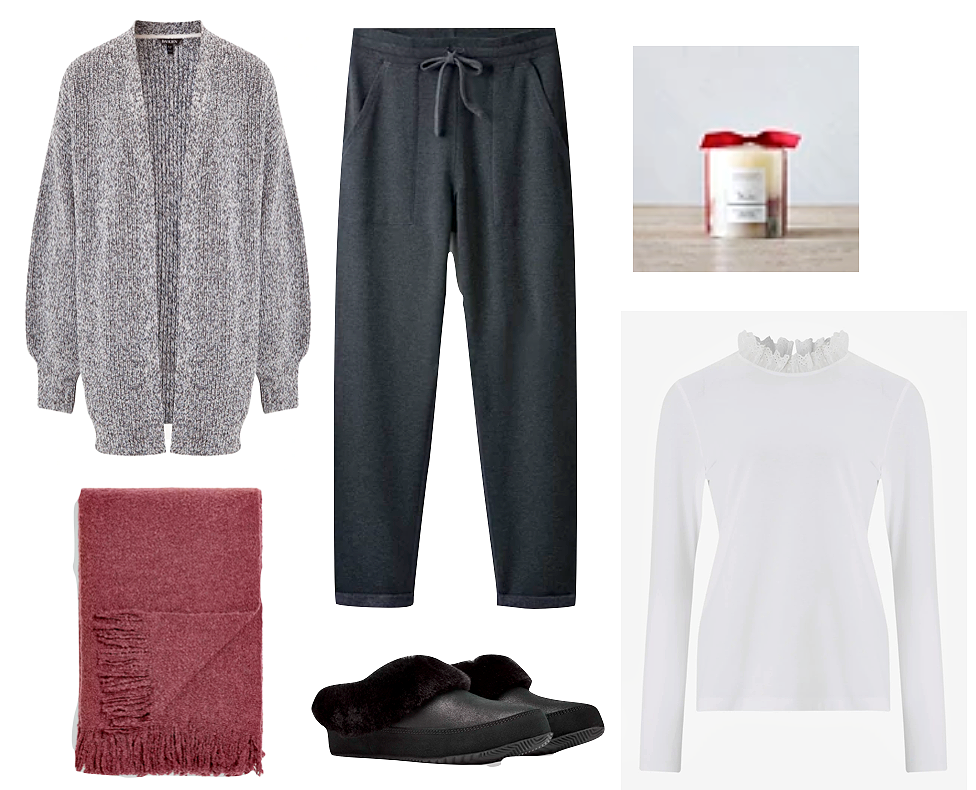 Our cold February seems to be dragging on interminably. It is definitely time to curl up on the sofa wear cosy comfortable clothes and watch a good movie. I have chosen a few items above that would fit the bill. Easy joggers, a slouchy cardigan, warm slippers and a wrap to put around your shoulders.
Details of above:
Eco-conscious slouchy cardigan Baukjen |Fleece turn up black joggers The White Company |Winter candle The white company | Wool Boucle throw JL&P |Suede faux fur slippers JL&P|White organic top Baukjen |
More Ideas on how to dress comfortably and stay warm here.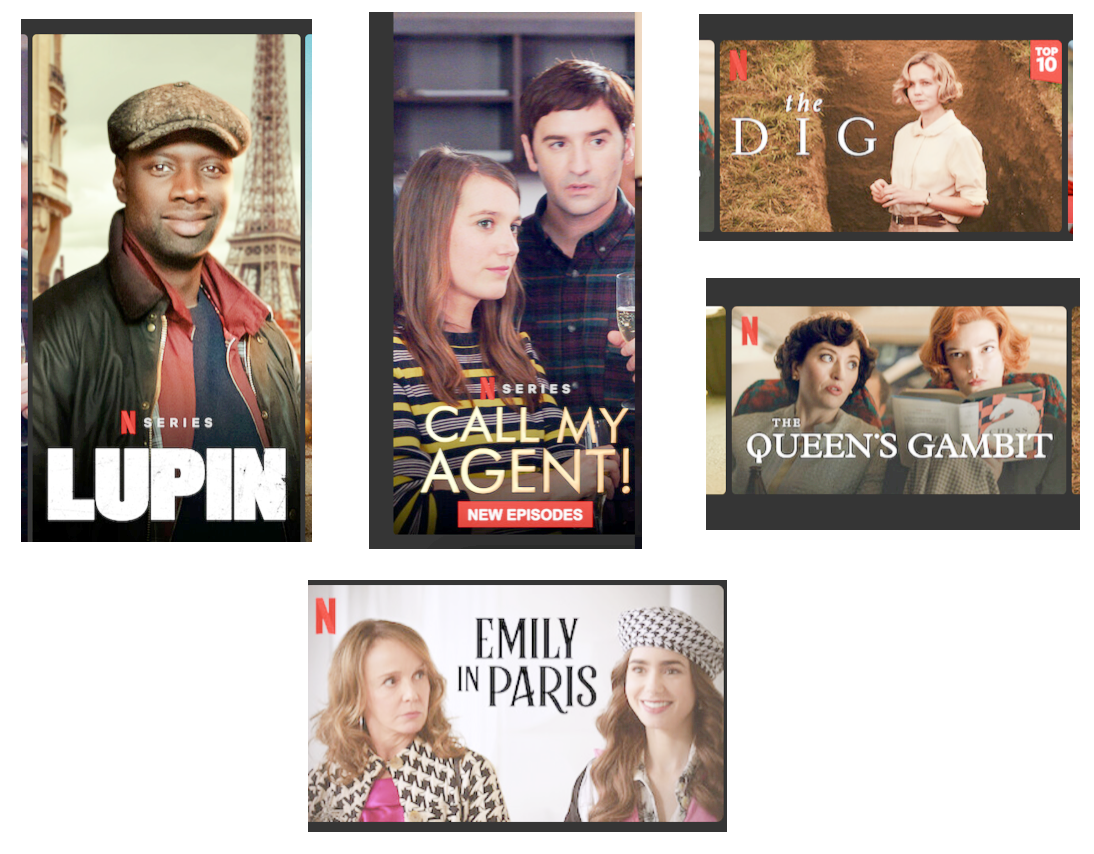 Wear cosy comfortable clothes and watch a good movie.
In my recent survey many of you requested a list of movies that I have watched and enjoyed recently. I enlisted the help of a friend who is a real expert on movies. Together we have put together the following list. I will be running our "movie series" every month featuring about five movies on each post. We have started with Netflix as we reckon that most of you will have access to Netflix. We will also be choosing titles from Amazon Prime, Sky and BBC and ITV player in the upcoming months.
Lupin – Netflix.
French film with subtitles set in Paris. A fictional gentleman thief and master of disguise. Took a while to get into as the story is a bit complicated but well worth persevering as some really interesting characters and a good plot. Some violence.
The Dig – Netflix
An interesting true story about buried treasure. It is set in the pre-second world era. I really loved this film.
The Queens Gambit – Netflix
Based on a fictional character but very believable and keeps you watching. Very well acted. Don't worry if you are not interested in chess it is a fascinating story.
Emily in Paris – Netflix
Frivolous, fun and easy to watch and captures great glimpses of Paris and its inhabitants
Call my agent – Netflix
French film with English subtitles. Set in Paris. Great for ideas on how French women really dress. They wear hardly any make-up and definitely favour a casual dress code. Many of the characters have a uniform and wear their outfits on repeat. I really loved the first three series and the fourth series has just been released.
Many of you may have watched some or many of the above titles. Do comment in the box below and let us know what you thought of them.
Also feel free to add your recommendations to share with our community.
See you all in the front row next month.