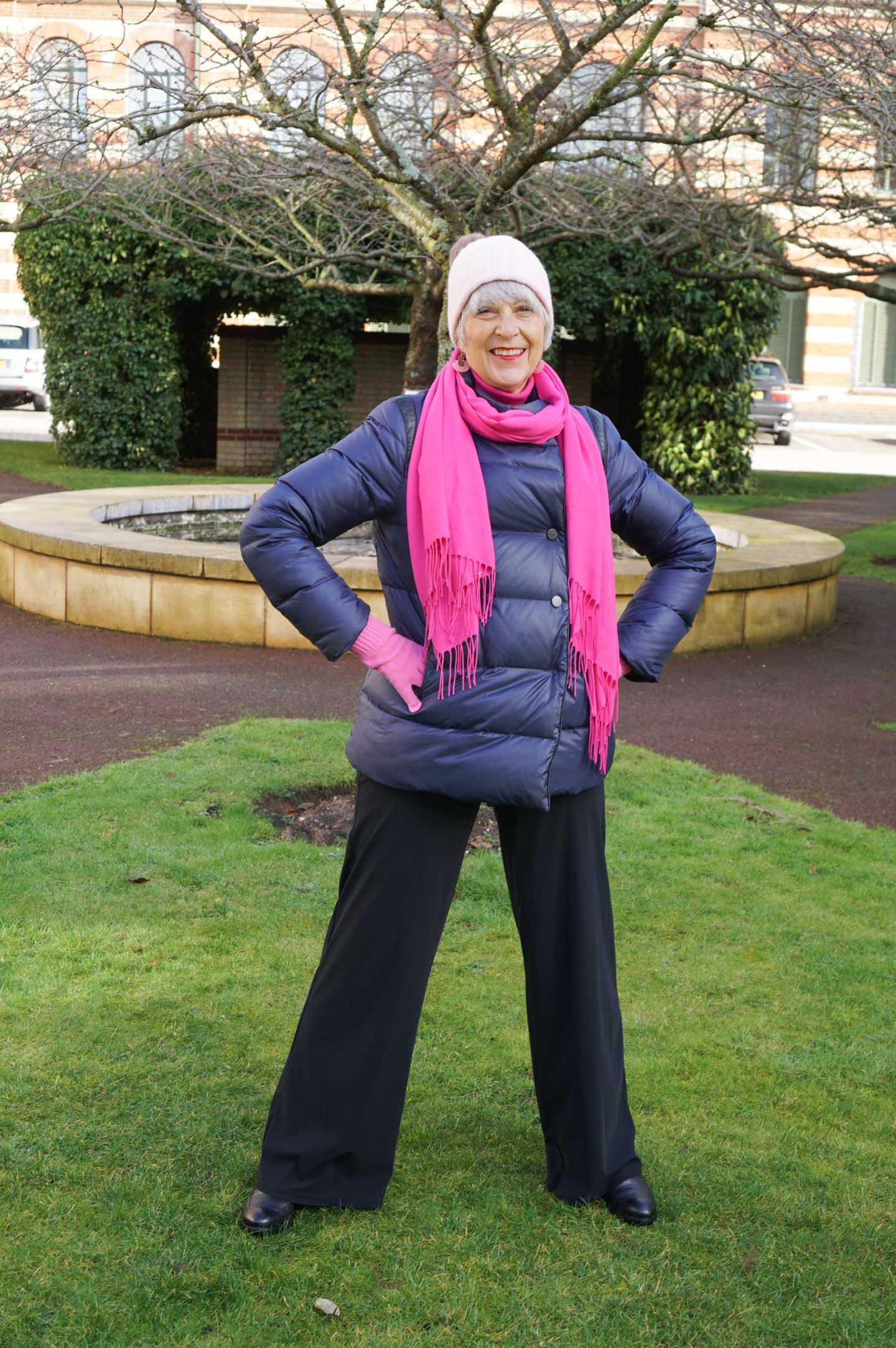 How to create a practical outfit for winter. As I write this post the snowflakes are softly falling outside my window. It is still very much winter here in London and it does not look as if we are going to be putting our winter coats and woolies away any time soon, so I have resurrected one of my old favourites. My cosy puffer jacket. It is by Gerard Darrell and I bought it about eight years ago in their shop in St.Tropez. It was pricey but has worn well and was definitely worth the investment.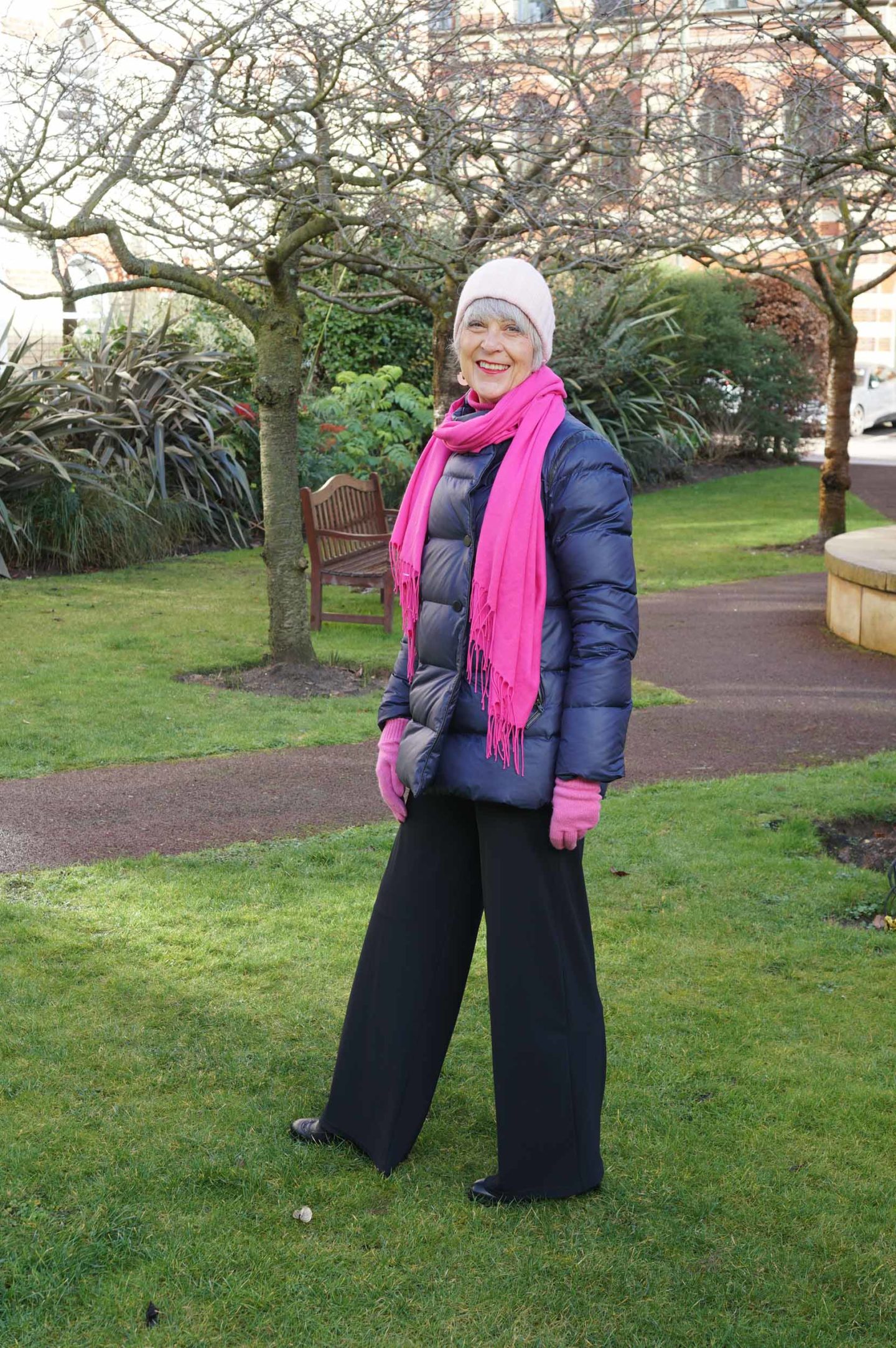 I have teamed my puffer with a pair of wider leg trousers as I felt that it worked with the shorter length jacket. The trousers I am wearing are from Hopefashionuk (a few seasons ago). Hope offer trouser styles that work well for petites. I am definitely wearing a pair of thermal leggings and a thermal vest under my outfit. More ideas on how to keep warm here.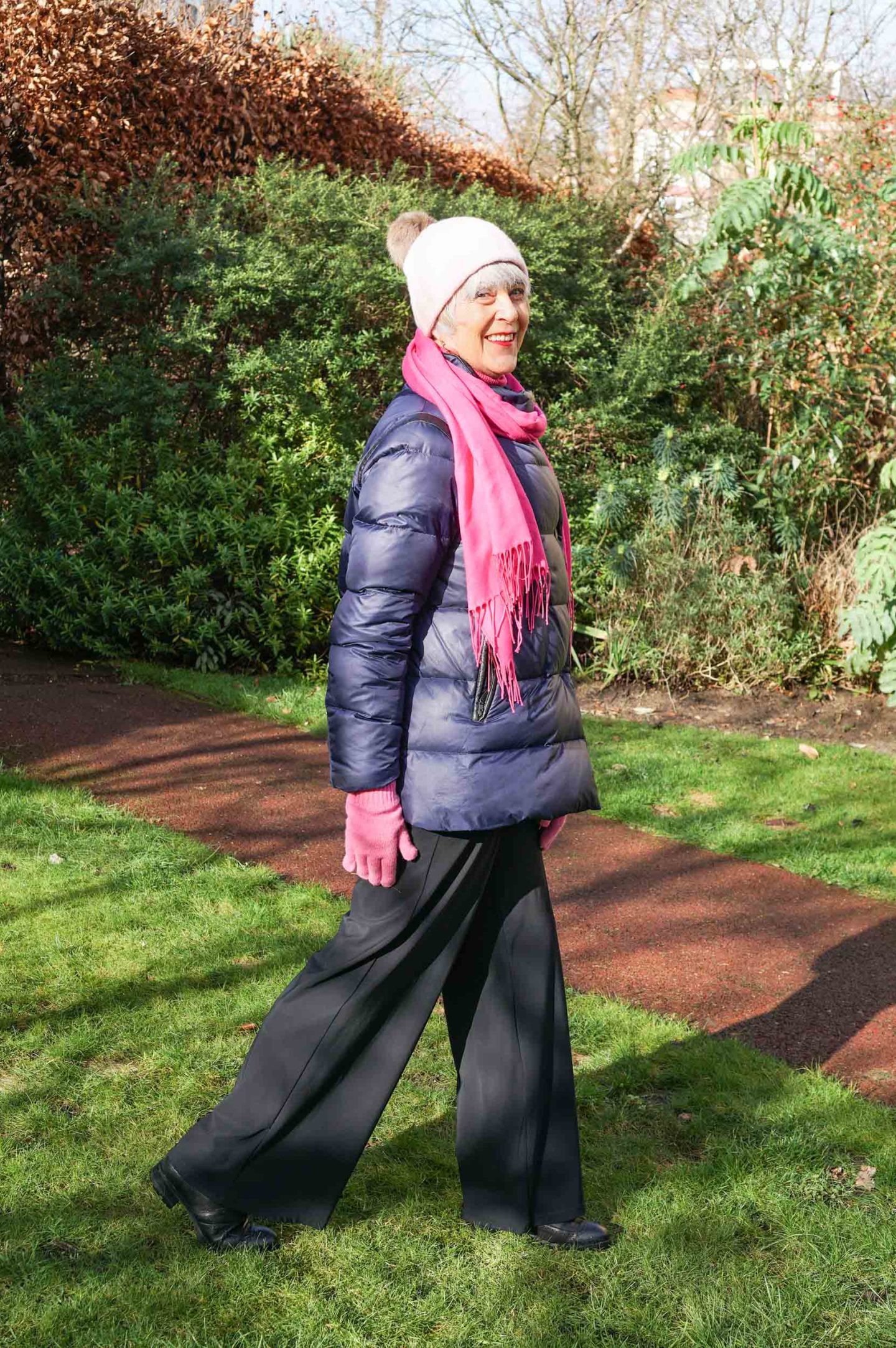 The pink accessories add a pop of colour. Apparently, we lose a lot of heat from our heads so wearing a warm hat when the weather is very cold is important. I know that bobble hats flatten our hair but in my opinion it is worth it to keep warm. Pink scarf similar
I have had several requests from my readers for Petite ranges so I have done some research and below are some brands I have found that offer a specialist range.
Hobbs at JohnLewis&Partners.
M&S still do a petite range M&S Petite range
Lands End also do a Petite range. (UK link)
Talbots do a Petite range. I have put a link to their new season collection.
Boden also do a Petite range
If you know of any others do feel free to add them in the comments box.
Photos by Mr.P