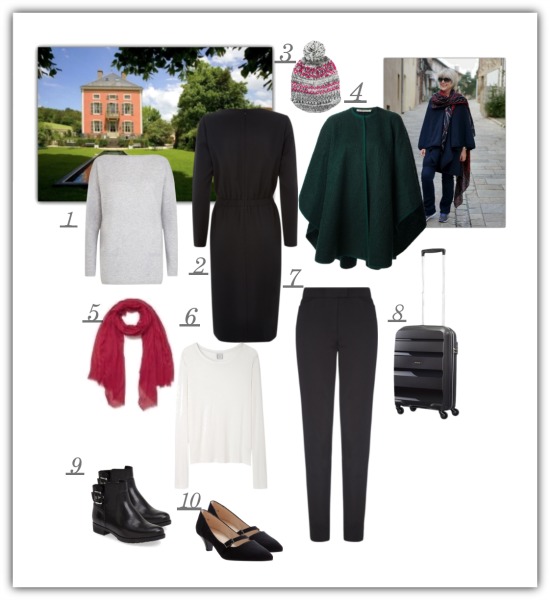 As you know if you are a regular reader of this blog about twice a year we make the journey by car from London to the South of France. The overall driving time is approximately 12 hours. As my now slightly creaky bones get very stiff sitting a a car for this amount of time I insist on an overnight stopover, ideally in a nice Chateau hotel as depicted here.
This involves having a very small capsule travelling wardrobe. I insist on being comfortable for the journey so this involves having a pair of easy black trousers, layers and a warm wrap, I find classic coats a a bit bulky when sitting in a car for a length of time.
Above are the basics and I have done a couple of permutations. You can create your own versions; for example the sweater over the dress, the T shirt under the dress for warmth, the cape over the dress etc.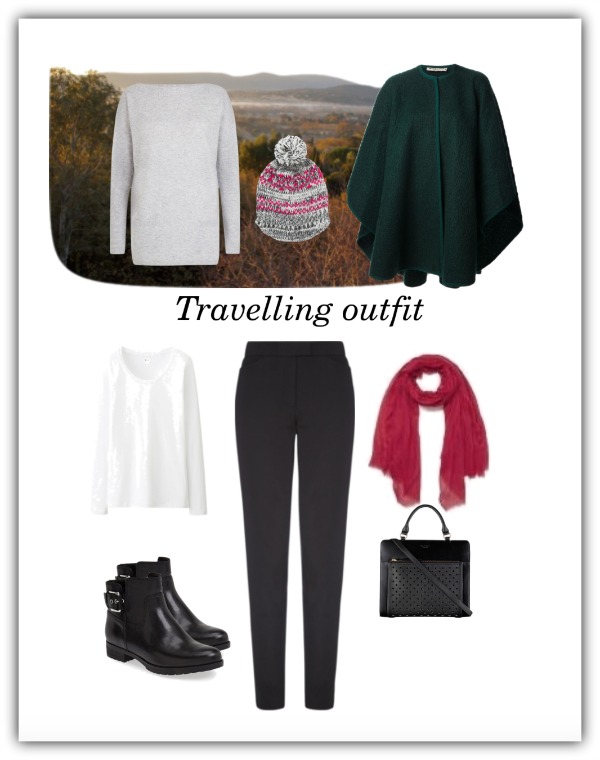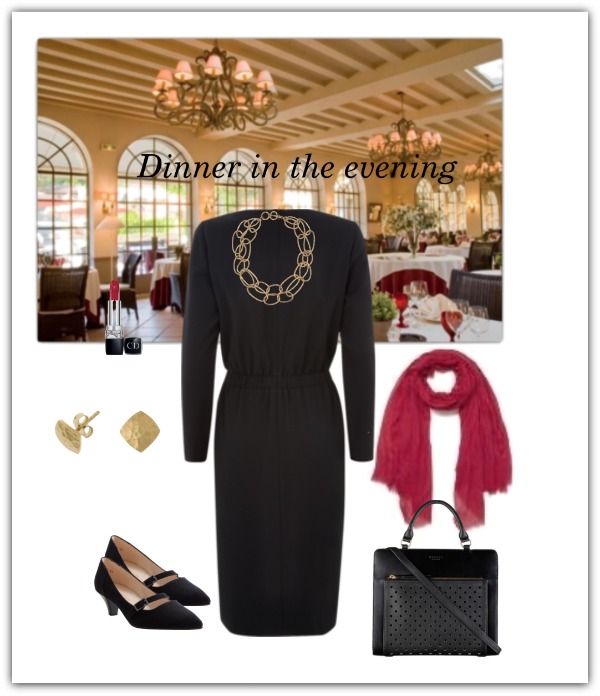 1.Grey sweater from a selection here //2. Black dress Jaeger here // 3. Bobble hat here // 4. Vintage Saint Laurent blanket coat here // 5. M Missoni red pashmina here // 6. Layering Tee here // 7. Black trousers here // 8. Black cabin suitcase here // 9. Black ankle boots here // 10. Black court shoes here
Black bag in evening photo here // Gold necklace here // Gold earrings here
I found a good selection of cashmere sweaters at Yoox here. Many discounted. Alternatively at John Lewis here
OTHER OPTIONS FOR A CAPSULE OVERNIGHT WARDROBE
[thefeedproducts style='four']