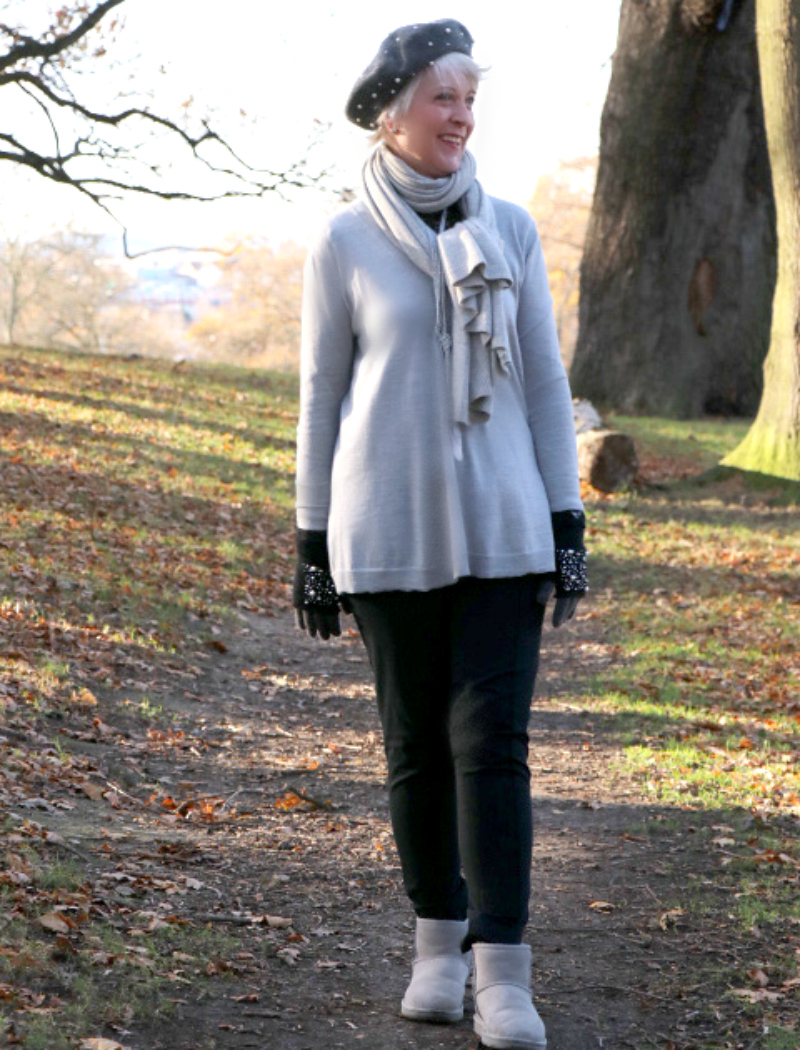 I find that winter sweaters are the workhorses of our wardrobes. I have a good selection of flattering neutrals such as grey, navy and cream. I wear these basic colours when I want a monochrome look. At other times I might choose a brightly coloured sweater to lift my mood on a dull winter's day.
Above I am wearing a grey merino wool V neck from one of my favourite brands MeandEm. They have an excellent collection this season and several styles are on sale. I like to take advantage of the sales to replace sweaters that are either worn out or more likely these days they no longer flatter my changing figure shape. I now need a style that is looser around my tummy area.
Boden has a very similar style to the one I am wearing above (currently on sale).
If the weather is very cold I add my winter sweaters in layers. Perhaps a polo neck under a V neck. Alternatively, thermal tops under sweaters make excellent layers.
Warm accessories and layers are essential in the winter months.
I love hats especially beanies and berets. Apparently, we lose heat through our heads. So it is worth covering your head to keep extra warm. Scarves and gloves are also accessories that help to keep us cosy. Well chosen they also complete an outfit.
I have just bought this beauty from Me+Em. It will be waiting for me when I return to London.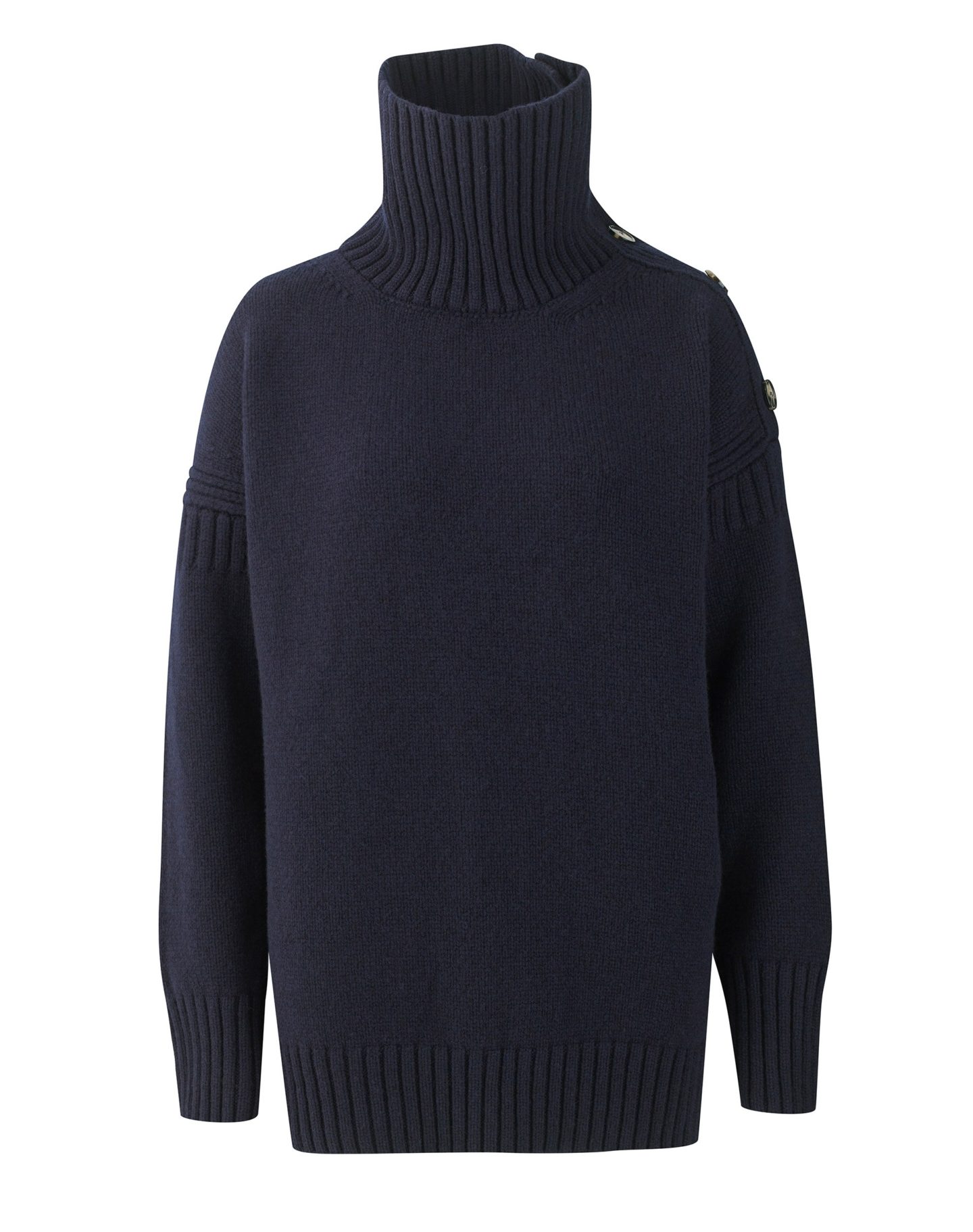 KNITWEAR IN THE SALES:
BAUKJEN
BODEN
HOBBS
NORDSTROM
MEandEM
Photographs were taken in Richmond Park on a very cold morning by Laura Hines. Follow her Instagram.