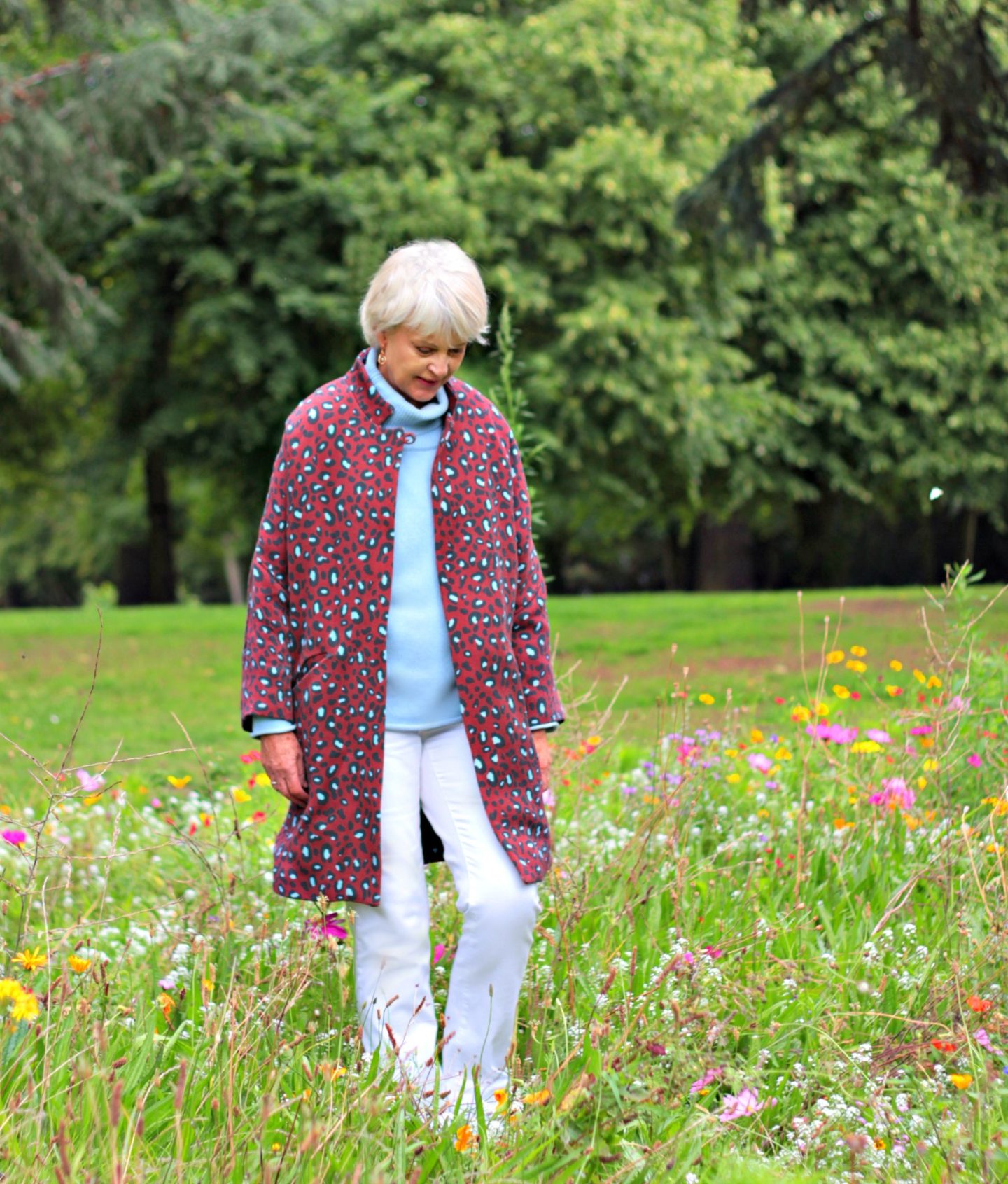 August is one of the trickiest months sartorially speaking. This year has been one of the most difficult in London at least weatherwise. It is beginning to feel like autumn already and my summer dresses have been languishing in my wardrobe since my return from France. Yet somehow I am not quite ready to dive into the new season's shapes and colours.
BUY NOW WEAR LATER:
My formula is to keep things simple and invest in items that I can wear now and adapt for autumn…………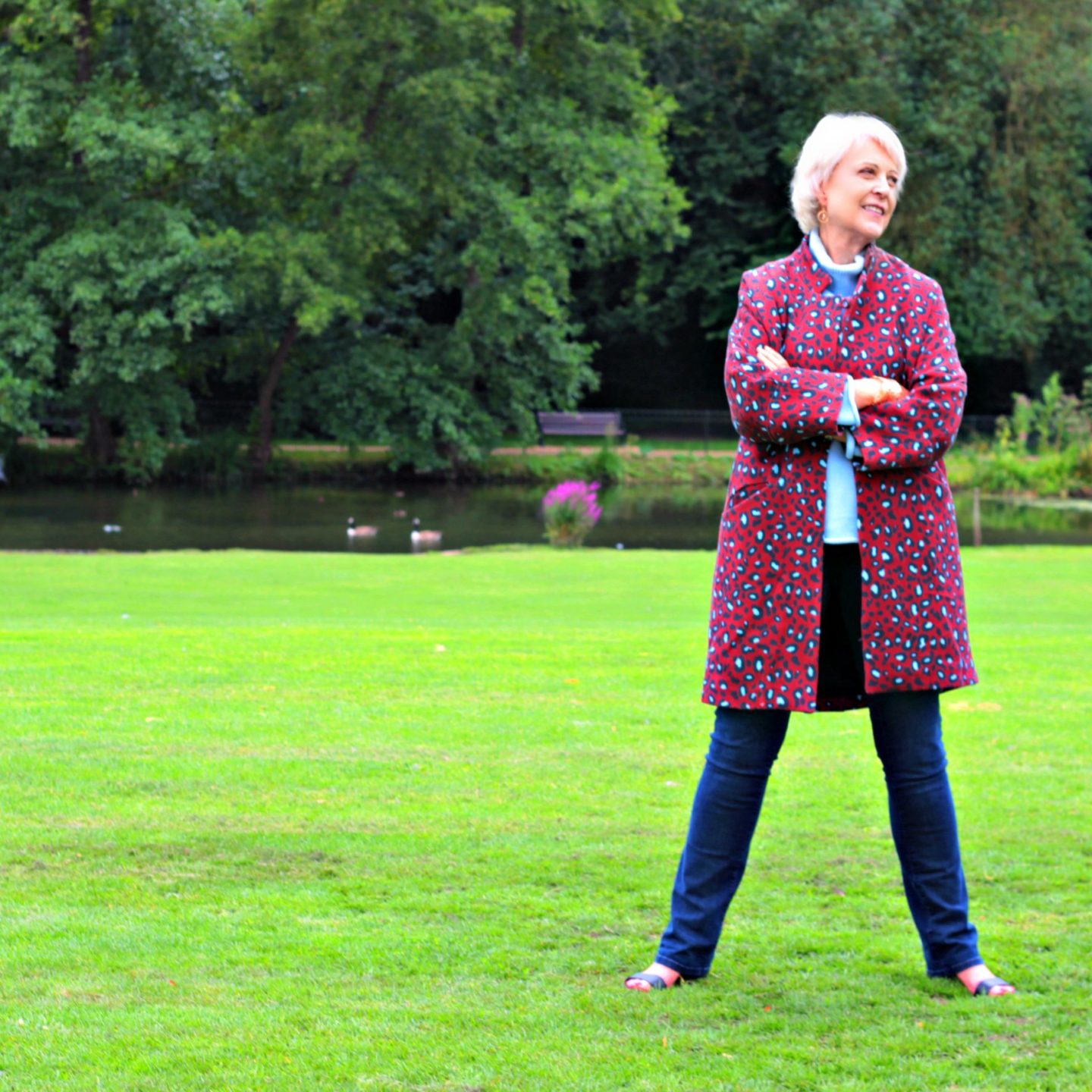 A pair of jeans, a simple pale blue cotton sweater and a statement coat.
Investing in pieces that you can wear now doesn't mean they must be banished to the back of the wardrobe once the colder months roll around. If you choose a colour that can transition easily from summer to autumn you can get more mileage out of your purchase. Just switch the sandals for ankle boots, swap the cotton sweater for a wool one and replace the white jeans for classic denim. Maybe introduce one of the new Pantone colours for a more fashion forward look.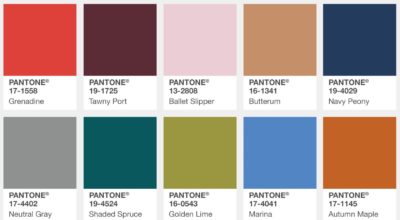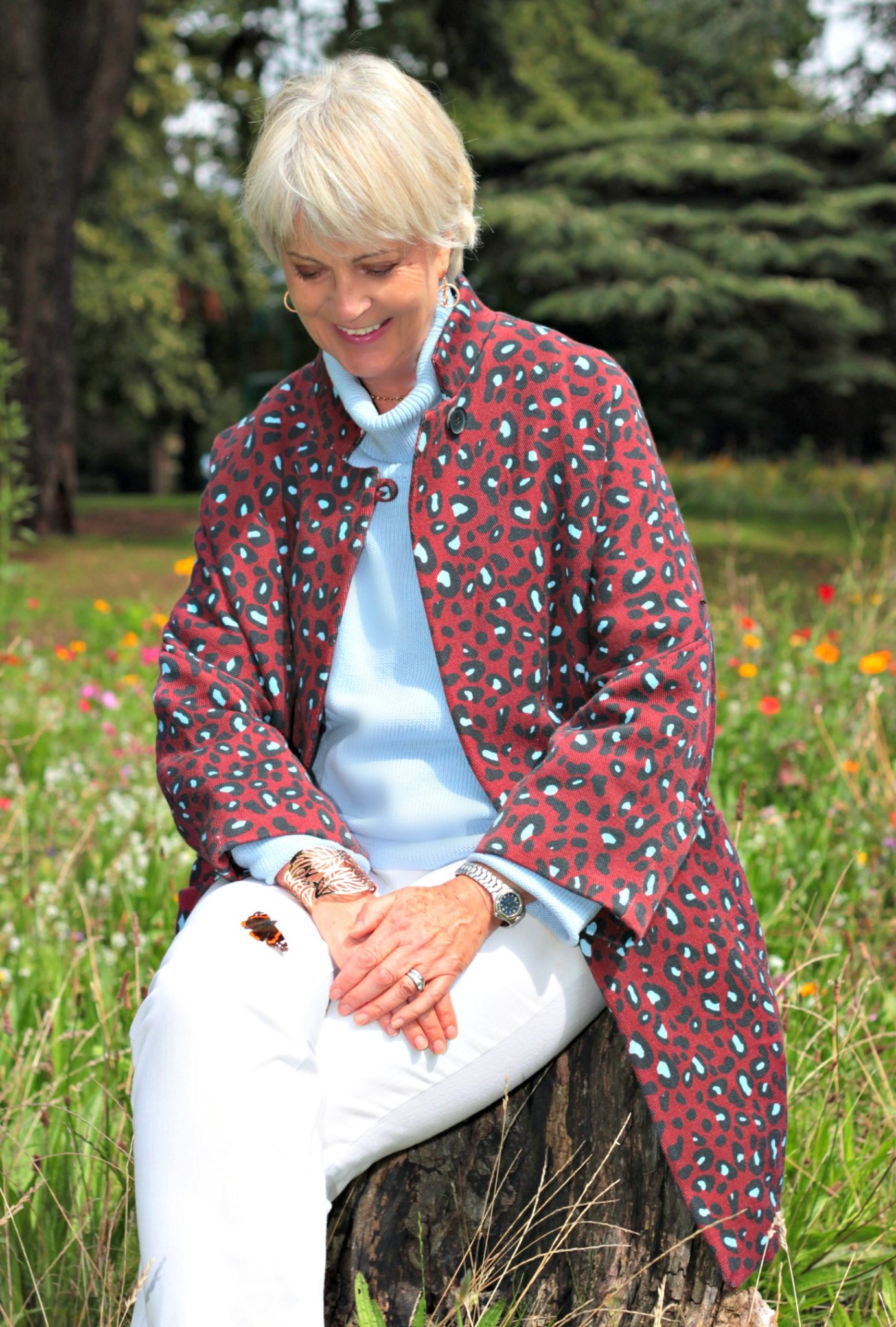 The butterfly decided to join our photo shoot. Its colours seemed to perfectly reflect the colours in the coat.
My sweater is by WinserLondon from last year. Similar WoolOvers and PureCollection UK
Enjoying the summer sunshine at Chiswick House. I bought my coat in the Mango sale (now sold out).
If you choose wisely you can wear these pieces now, tomorrow and throughout the year, time and again.
I HAVE CHOSEN ITEMS THAT FIT THE WEAR NOW WEAR LATER CATEGORY:
All photographs were taken by Laura Hines. Follow her inspiring photography on INSTAGRAM.