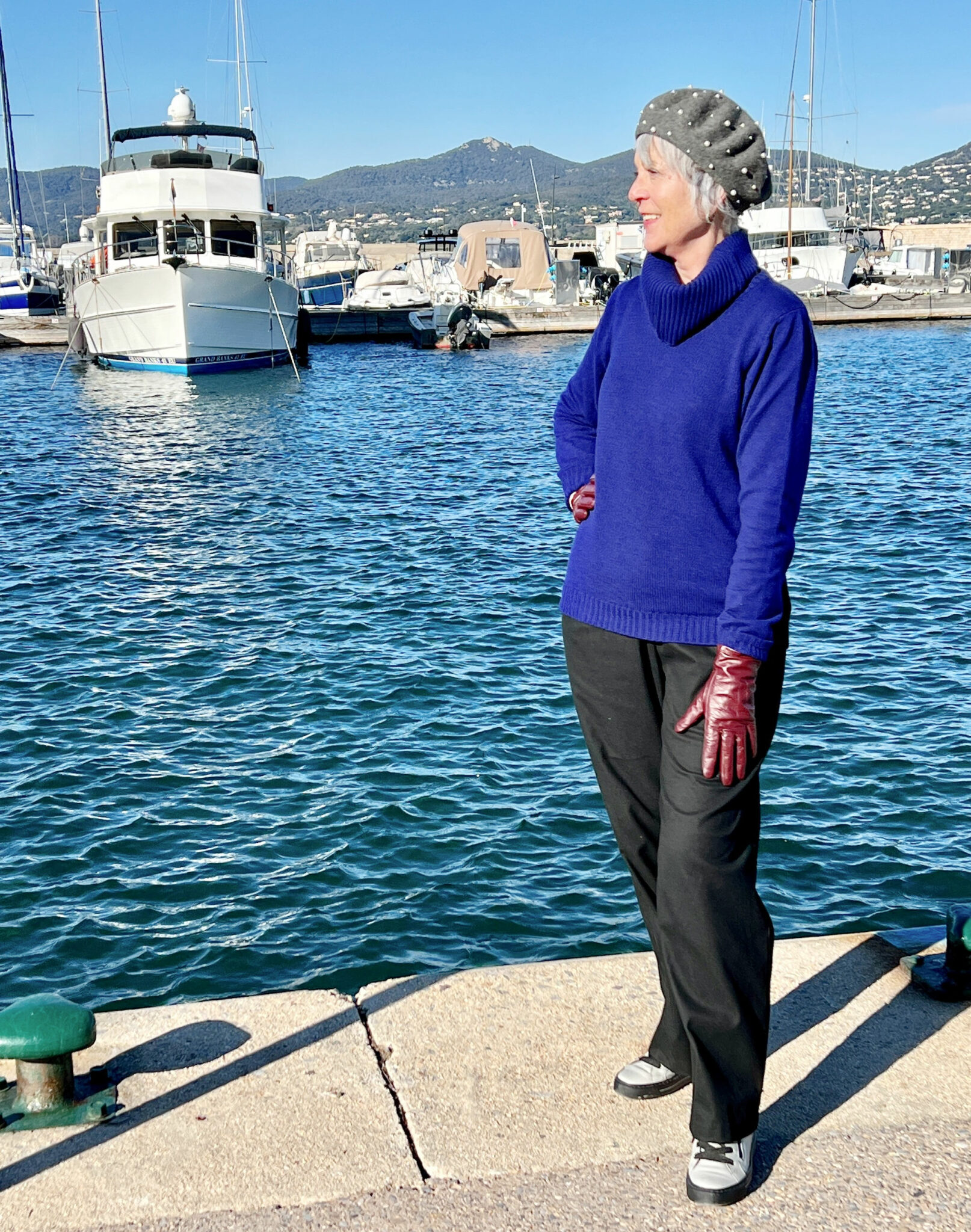 My husband took the photo above on the last day of our recent trip to France. We went into St. Tropez for a coffee and a wander around the port. The skies were wonderfully blue but there had just been a mistral so the temperature was relatively low. I was wearing the warm chunky wool sweater I had recently bought in the MeandEm sale. Similar style in navy.
We are definitely not through winter yet in the UK. We still have February and March to go and they can be some of the coldest months. If you want a sweater or cardigan to keep you warm in my opinion it needs to have at least 50% wool or if you can afford it cashmere in the mix.
That is one of the reasons that I am a fan of MeandEm as their sweaters have a total or high percentage of natural fibres in their styles. I know they are expensive but I have been buying their woollies since they started and still have the ones I purchased over six years ago.
Even though I have been decluttering and wardrobe editing due to our imminent house move all my MeandEm are all coming with me despite very little wardrobe space.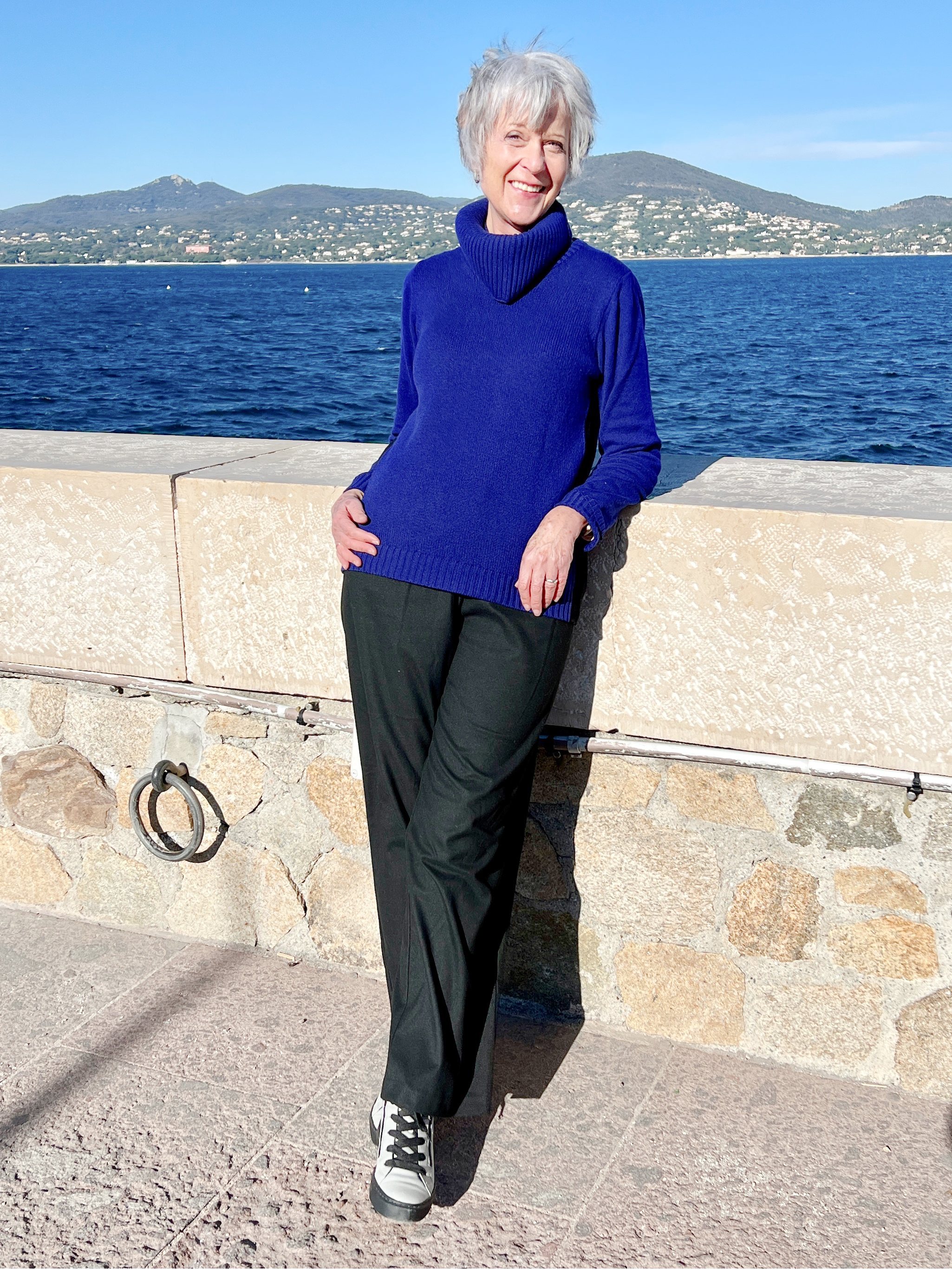 I have teamed my blue sweater with a pair of plain widish leg black trousers from Benetton in their boutique in St.Tropez. I also bought this lovely pale pink cashmere sweater (reduced in their sale from £59.95 to £41.95). It comes in lots of different colours. I nearly bought a pale blue one as well. There is also a wide selection of warm colours. UK Website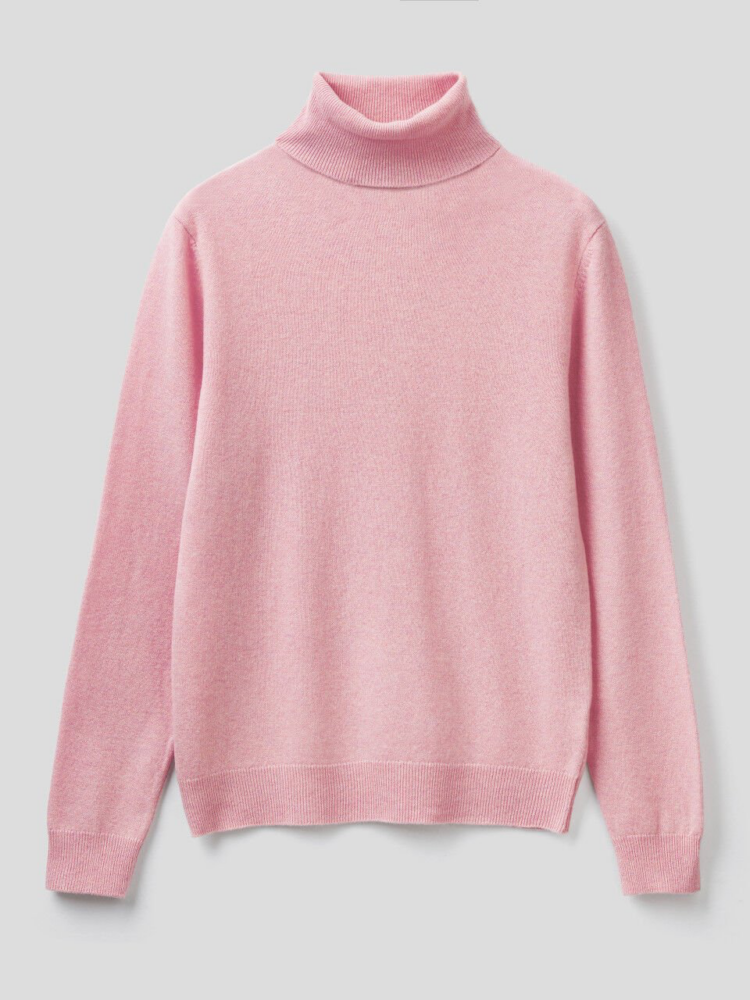 They do have a shop in Kingston (near where I live). They also have a comprehensive website.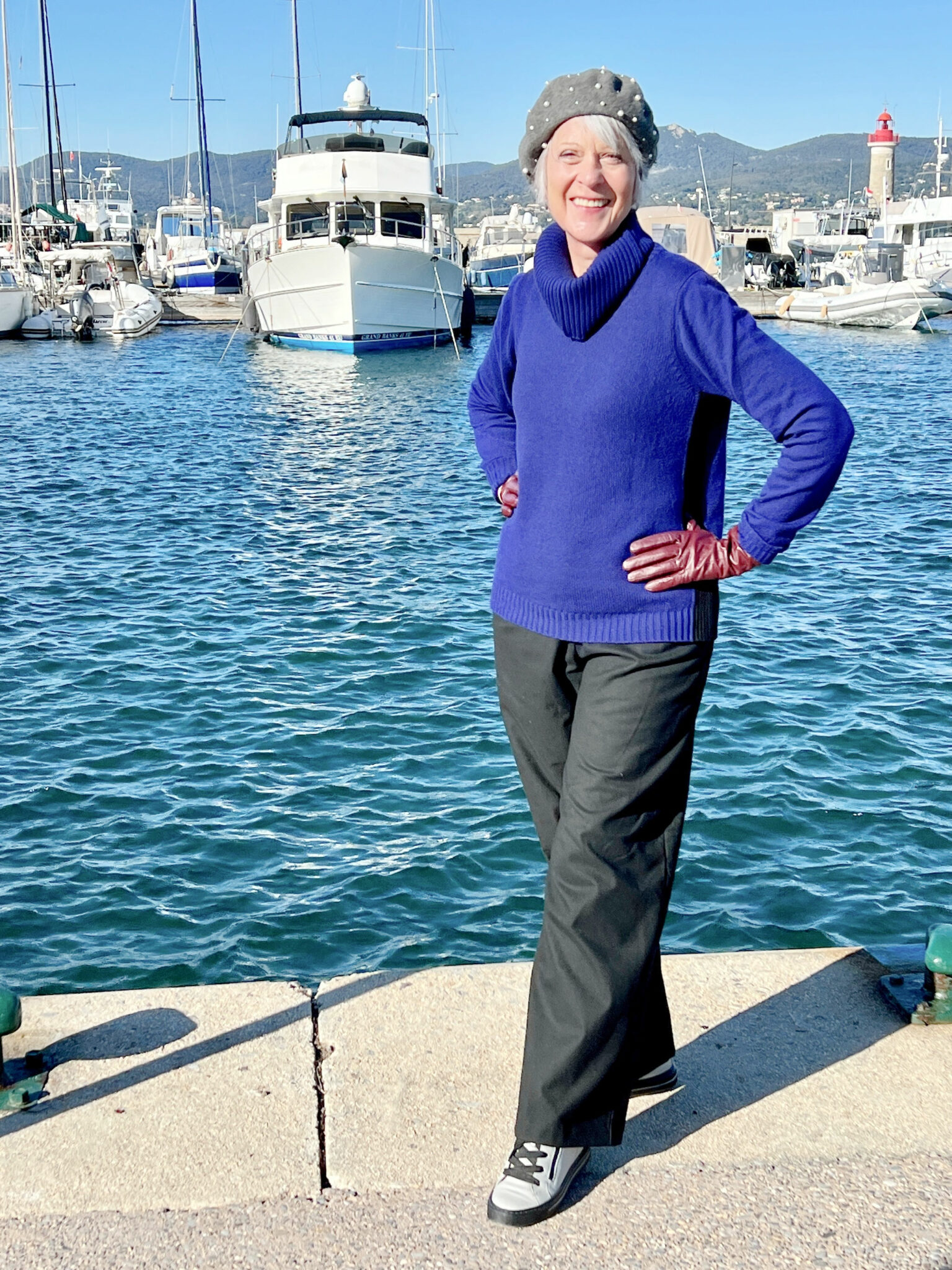 I am wearing gloves and a beret because the wind was whistling across the bay.
Warm sweaters for windy days
A final note, at least I truly hope it is not final. If you are a regular on Instagram or have read the Guardian this week you may well have heard that very unexpectedly the investment funding that Nayna of HopeFashion was expecting to receive in January was pulled. This means that Hope may have to close. I am a great fan of HopeFashion. You can see me wearing their clothes here and here.
I have supported Hope from the beginning as I believe we need more small brands that use good sustainable fabrics and manufacture to a high standard so that the clothes last. (I am still wearing pieces from eight years ago).
If you want to help Hope survive this difficult period you can become a HOPE SAVIOUR by giving Hope £100, £250 or more to help rescue the brand.
You will be eligible to enter a Prize Draw with the possibility of winning a styling appointment with Nayna and a voucher for £1000 to spend on the Spring/Summer collection.