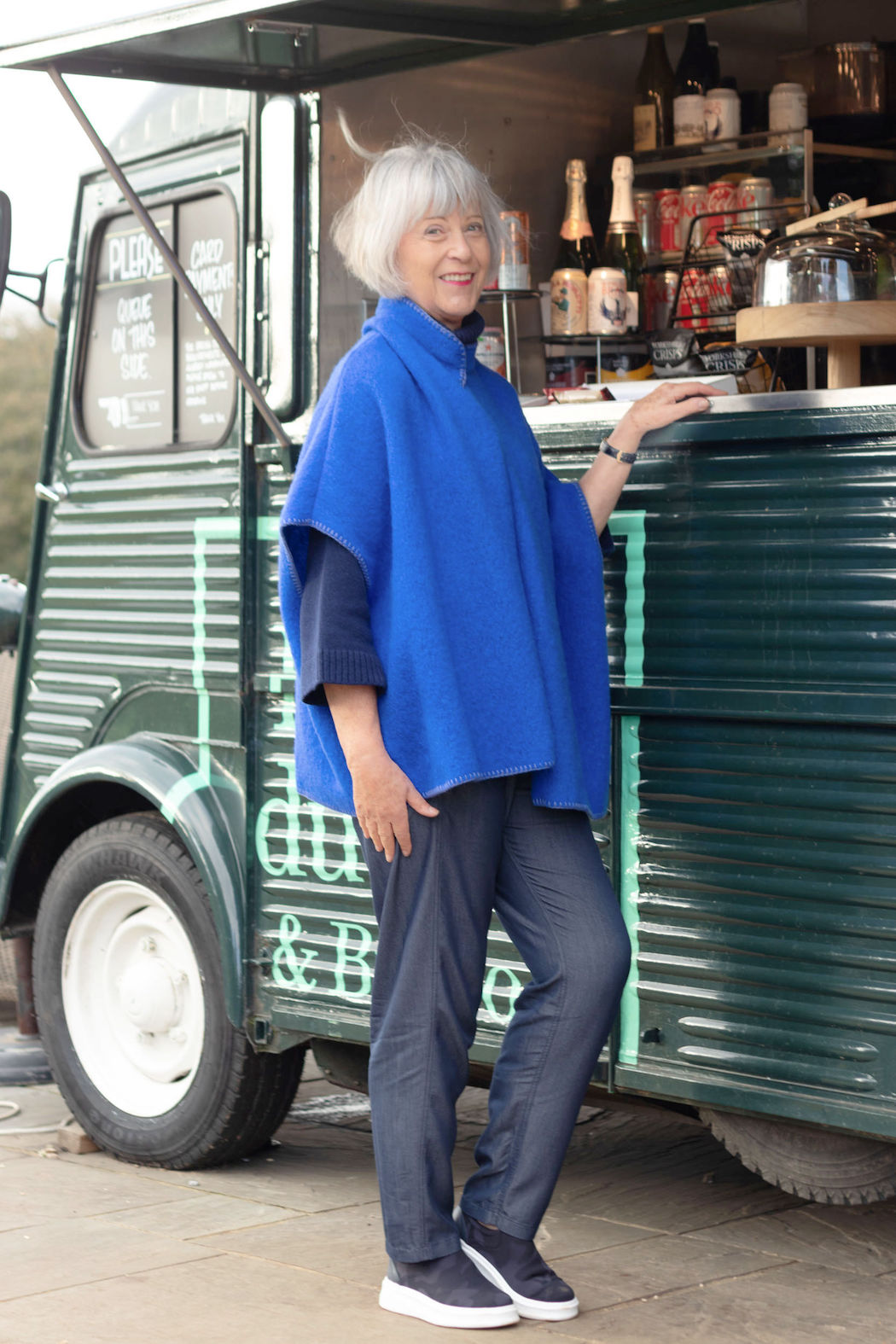 Thank you for all your recent comments especially the ones wishing me a smooth house move. It is certainly not proving to be the case at the moment as there seem to be quite a few obstacles in the way. We have loved this house for twenty years but for many reasons it is time to say "goodbye" and explore new adventures. One aspect that I am finding very therapeutic is de-cluttering. It is amazing what one can accumulate over twenty years. For the purpose of this post let's stick to wardrobe de-cluttering. If you are a regular reader of this blog you will probably know that I buy good quality clothes, look after them well and keep them for many years. I try to be as sustainable as possible in my buying habits. So today's post is about how to buy clothes that are good quality and have longevity. This policy has allowed me to build up a cohesive wardrobe over the years.
I want to start with a brand that I have loved since they started in 2015 Hopefashionuk.
Hope was founded by Nayna McIntosh who wanted to create wearable, practical clothes for grown-up women. I have been buying from Hope since the very first collection and will continue to do so. I still have pieces from 2015. My collection of Hope clothes has increased over the years. Some of the pieces have now gone to live in our apartment in France. During my wardrobe clearout at least three bags of clothes that I no longer wear because the fit is wrong or they are looking a bit tired have been donated to charity. Interestingly not one Hope item was in those bags. That in my book is sustainable fashion. As a brand they have always been conscious of using good quality fabrics that wear well and will stand the test of time. You can read more about their sustainability ethos here. They also use recycled material for their packaging with no plastic.
Above I am wearing their boiled wool cape in cobalt blue. I have the same cape in a soft plum colour which I keep in my wardrobe in Grimaud. It is quite a few years old from one of their earlier collections. Underneath is their roll neck jumper in navy. I found it very soft and comfortable. Teamed here with their sport comfort trouser in navy (also available in black). I found these trousers very comfortable and easy to wear when travelling to and from France. You can see me wearing them here on Instagram and in a previous post.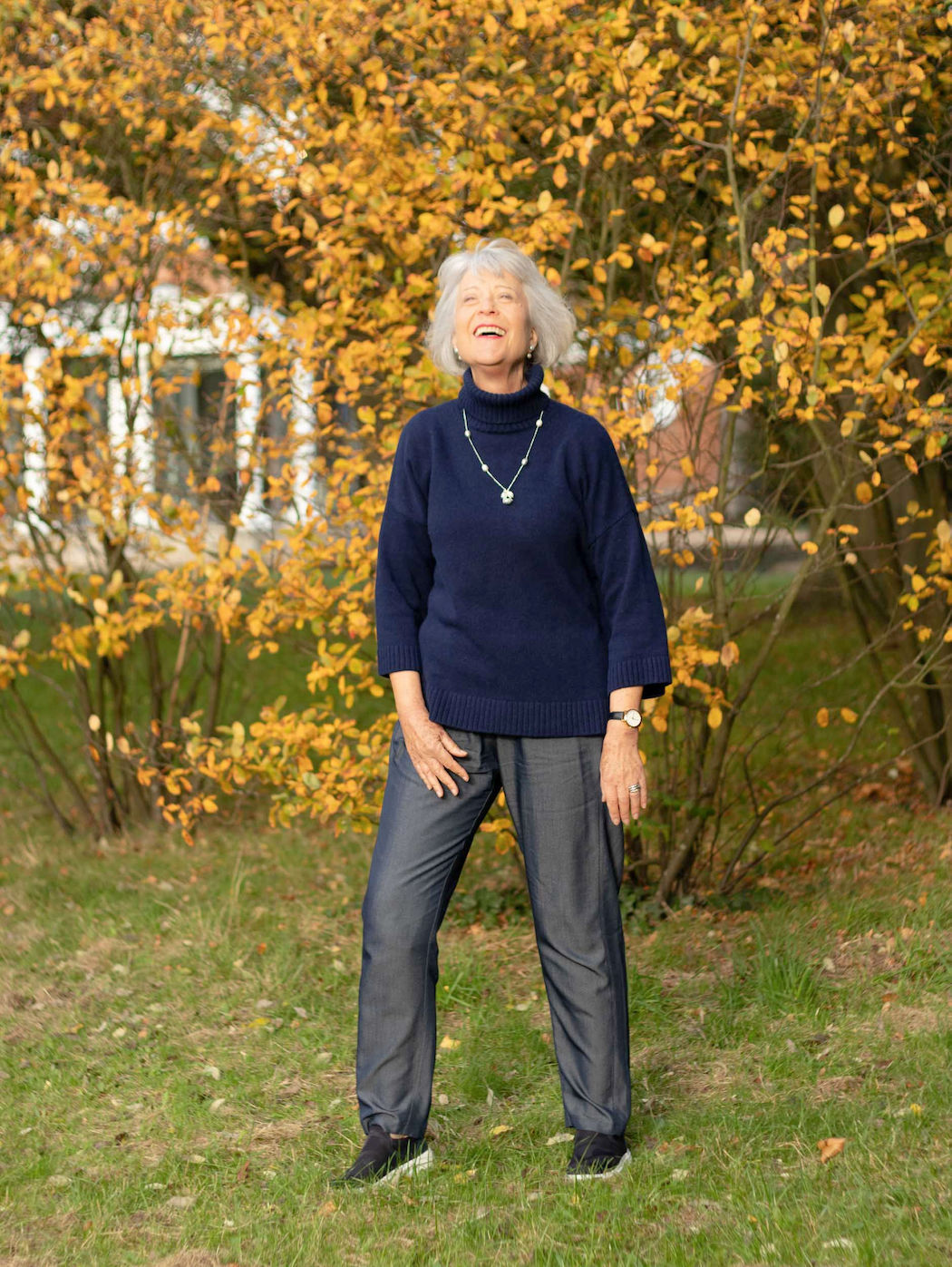 You can see more detail of the sweater and trousers in the photo above. It was such a glorious autumn day when we took these photos.
Photographs were taken by Laura Hines. Follow her on Instagram
The necklace I am wearing below is from the Chicatanyage shop.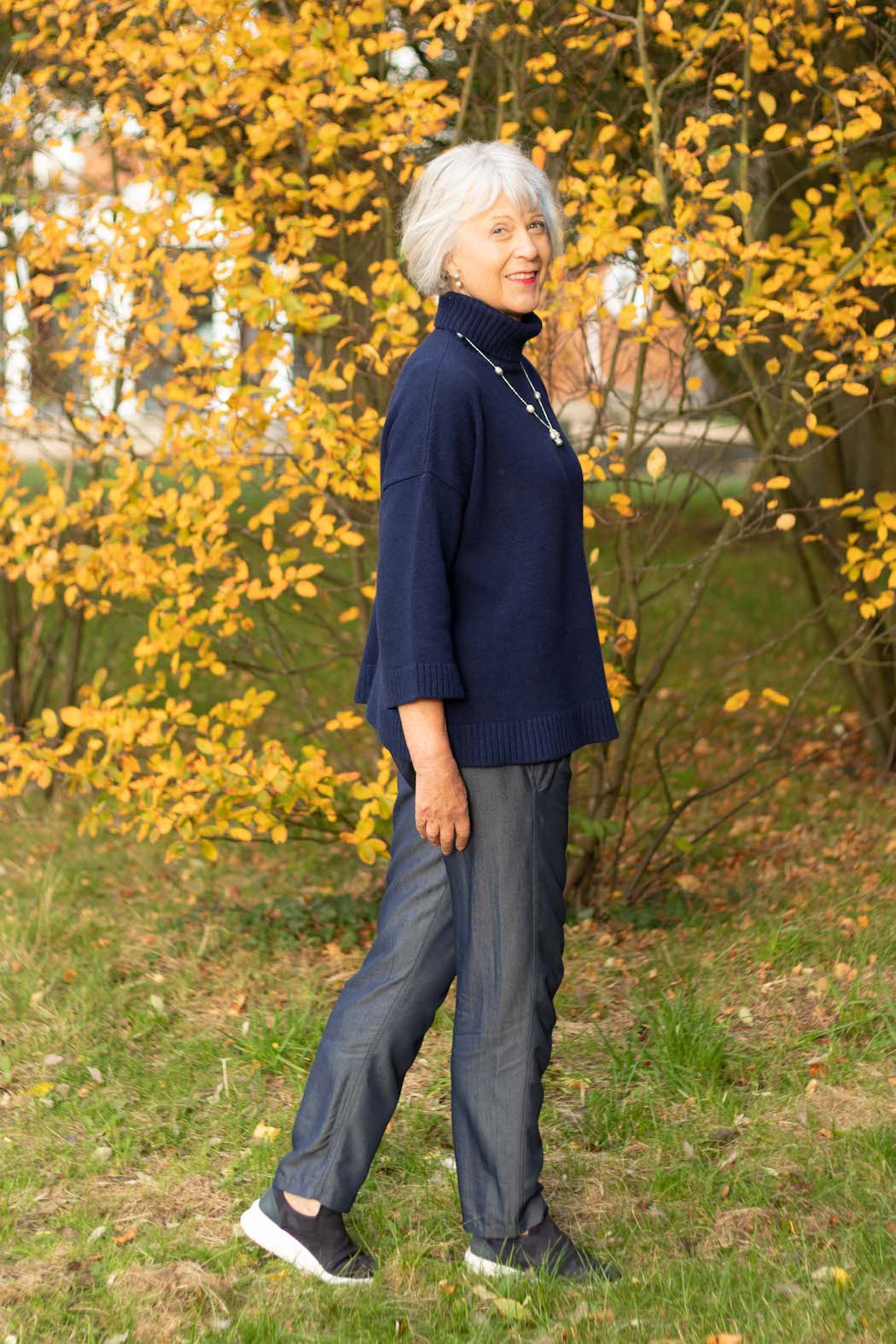 Clothes that are sustainable and have longevity
Finally I am wearing the dip hem cardigan in cobalt blue. It is also available in silver grey however personally I prefer the beautiful bright blue. It is a universal colour and suits nearly every skin tone.
The dip hem in the back is very flattering.
My shoes are from Fitflop.
Hopefashionuk ship internationally. For details click here.
Disclaimer: The cobalt blue poncho and cobalt blue cardigan were lent to me for photography. The navy polo neck sweater was gifted. The comfort trousers were also gifted to me last season.