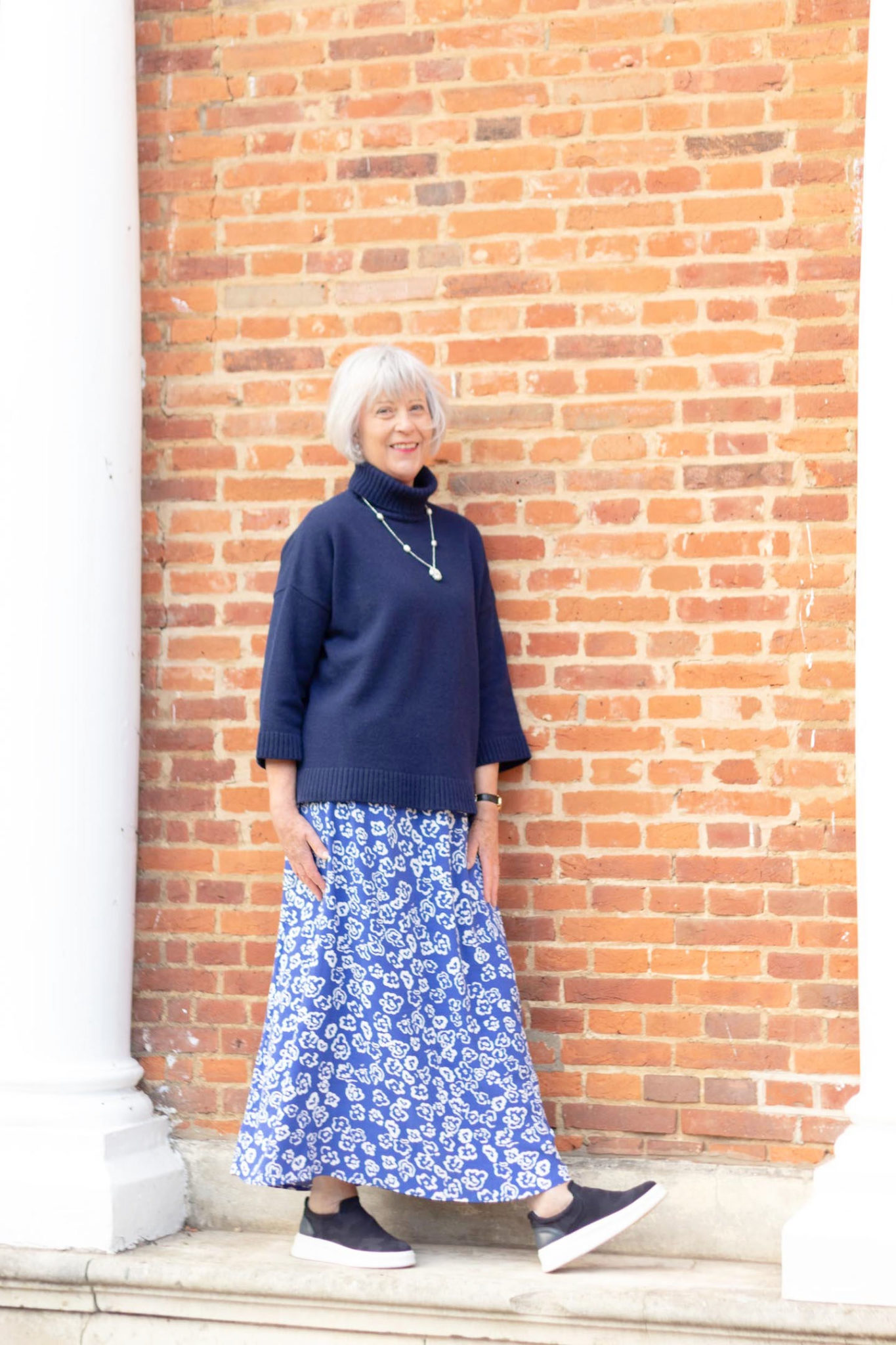 I have loved wearing my maxi skirts and dresses during the summer season and I don't want to stop wearing them. So how to adapt a summer maxi skirt for the colder winter months. In a previous post I recommended wearing a pair of leggings under the skirt. This trick seems to have worked very well and has kept my legs warm. If you like wearing thick tights these would work just as well. I have swapped my sandals for a pair of flat trainers. You could equally well team the skirt with a pair of trendy chunky boots. Finally a warm cosy polo neck sweater completes the look. Blue & white print skirt still available but only size 10 left. Navy polo sweater from HopeFashionuk.
uniqlo have some excellent cashmere roll neck sweaters (US link).
Selection of roll neck sweaters: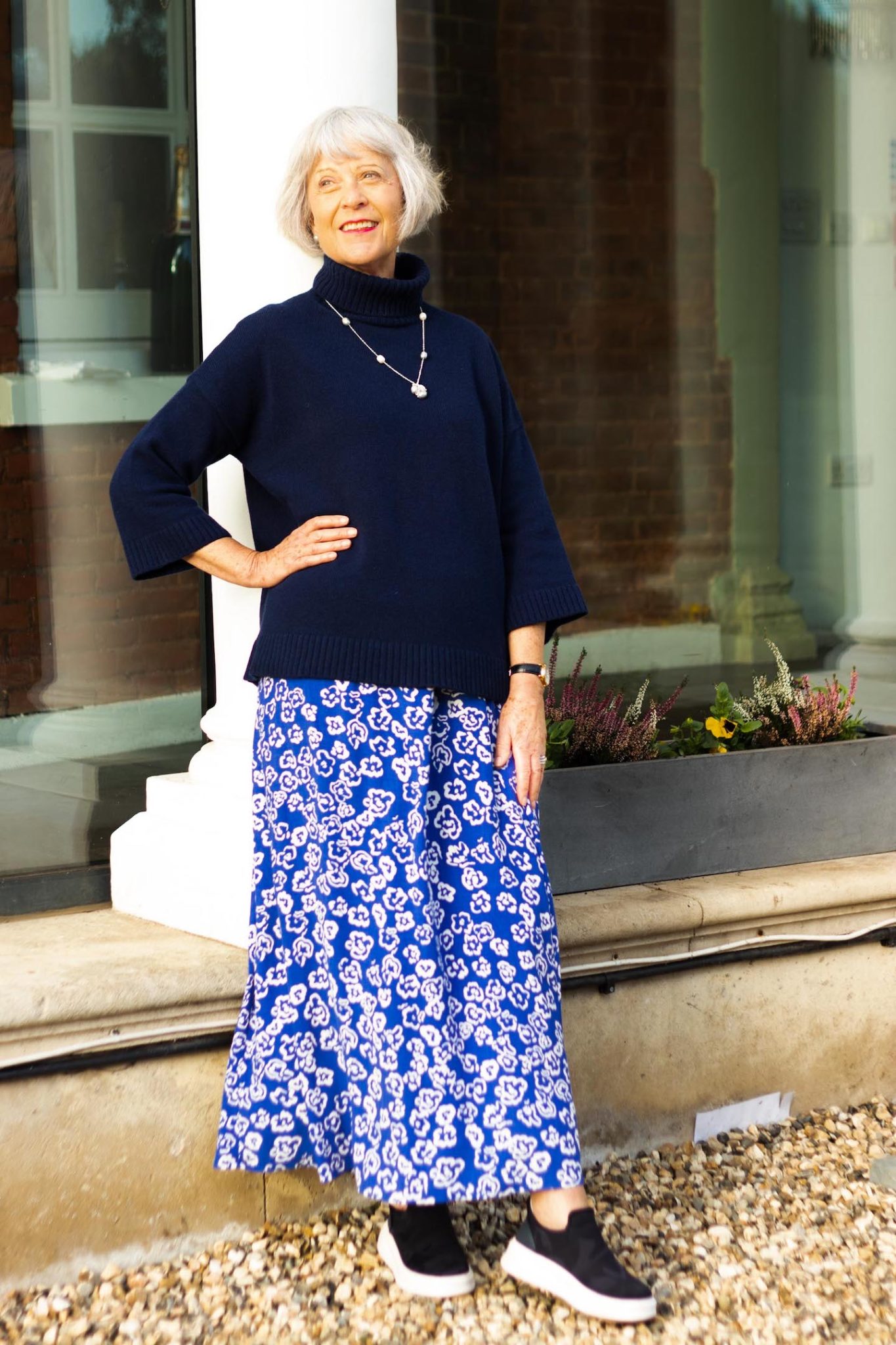 Navy roll-neck sweater from Hopefashionuk. The necklace I am wearing below is from the Chicatanyage shop. My shoes are from Fitflop.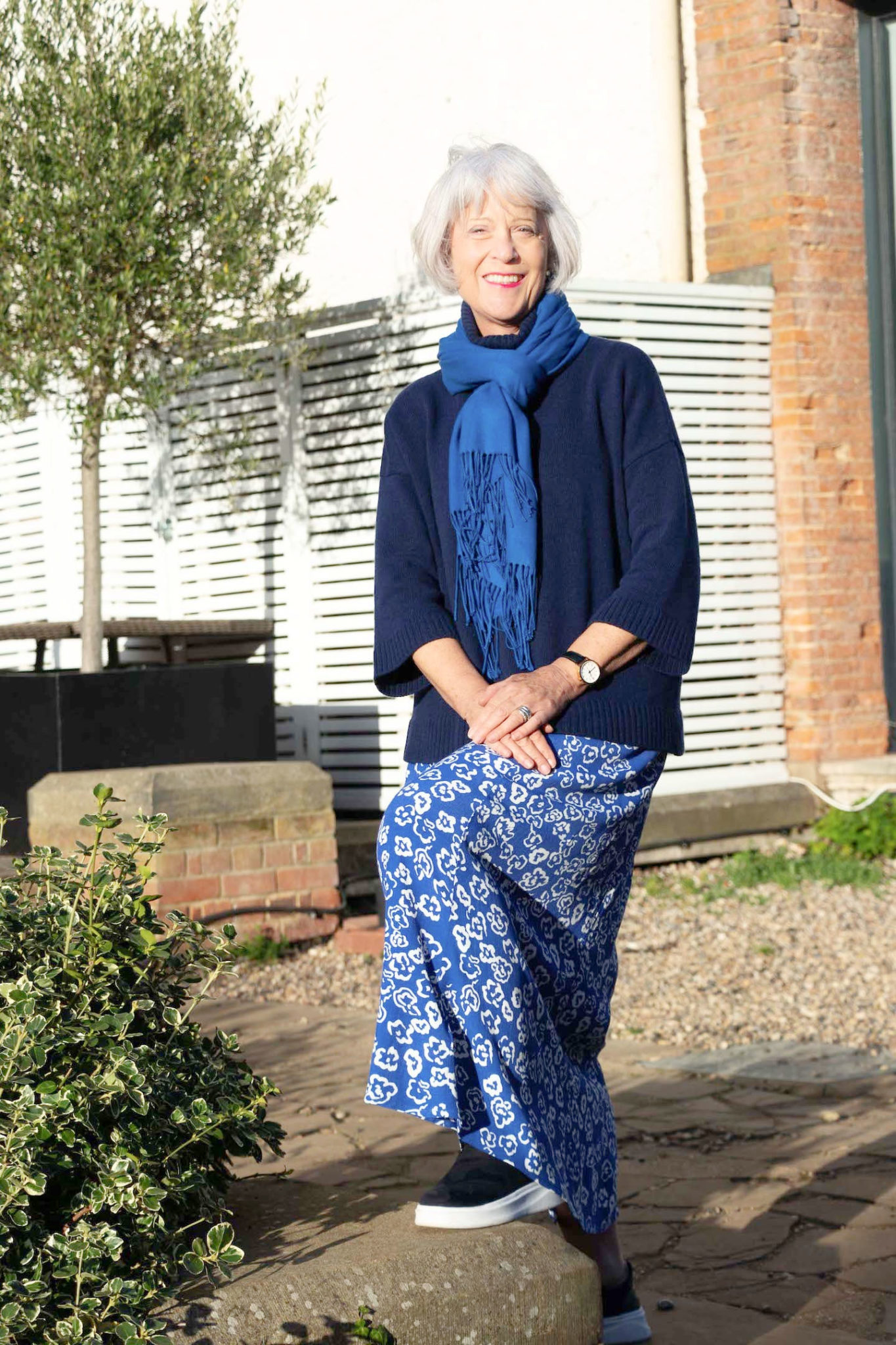 The scarf that I am wearing is 100% cashmere is available at the Chicatanyage shop. (very low in stock)
How to adapt a summer skirt for winter:
More ideas on how to adapt summer maxi dresses here and other ways I styled the above skirt here.
Photographs were taken by Laura Hines. Follow her on Instagram