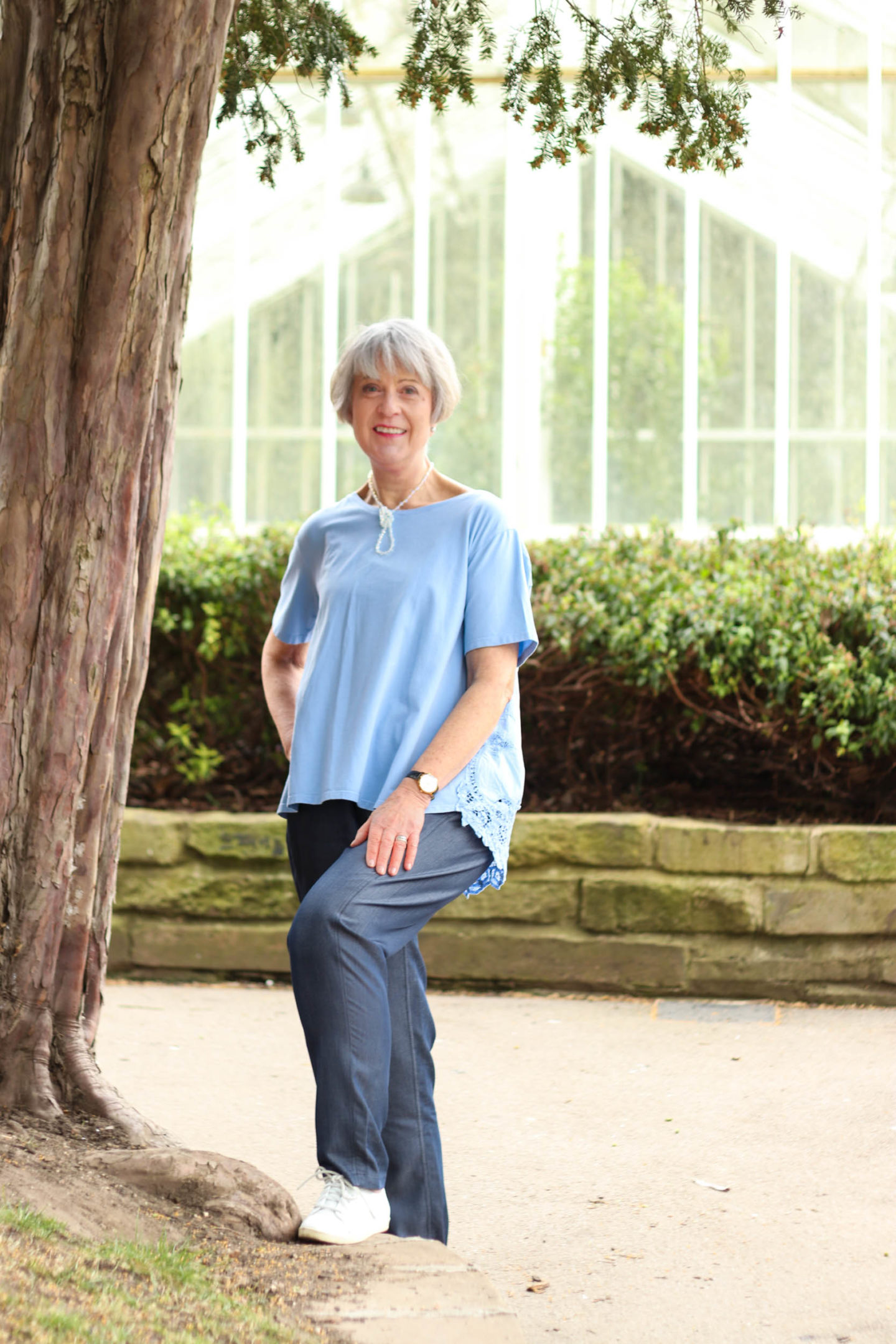 How to style a fresh and cheerful feminine top. I am loving the Spring/Summer colours this year. They are so fresh, feminine and cheerful. Plenty of my favourite hues, pinks, blues and lilac plus oranges and reds if you have warm colouring. I feel that we need some happy colours after the dark winter months when we mostly lived in our dark neutrals. There are also some lovely touches of feminity in the styling. Broderie Anglaise, lace and frills.
HopeFashionuk has tapped into this vibe and produced some lovely soft feminine pieces in their Spring collection. The top that I am wearing above is their Borderie back cotton top.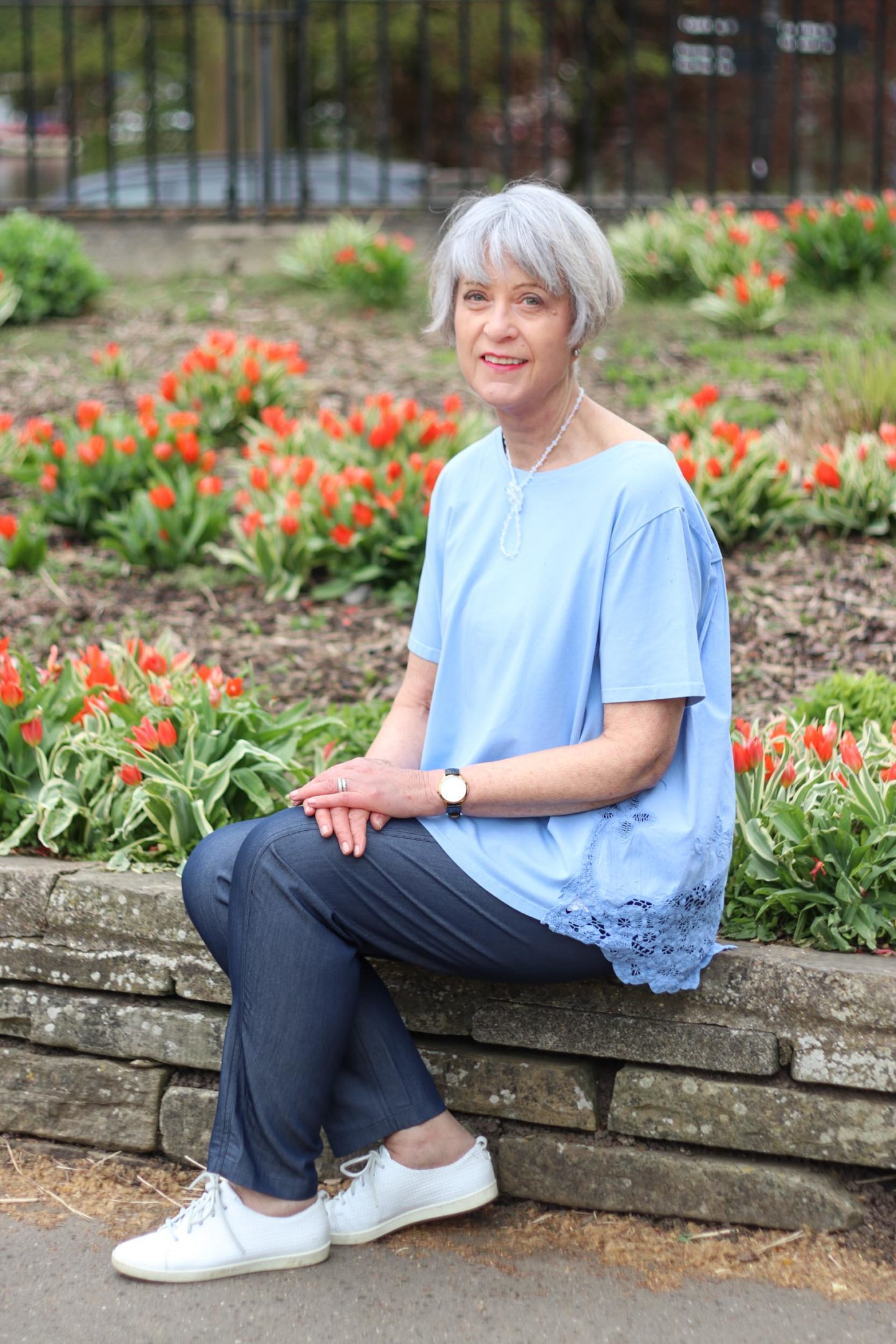 These new feminine tops work wonderfully with casual trousers now that we are going out and meeting people for coffee or a garden lunch. I would recommend keeping your outfit simple and let the top do the talking. Here I have teamed it with the HopeFashion comfort trouser in denim. Add a pair of white plimsols and you are ready to go.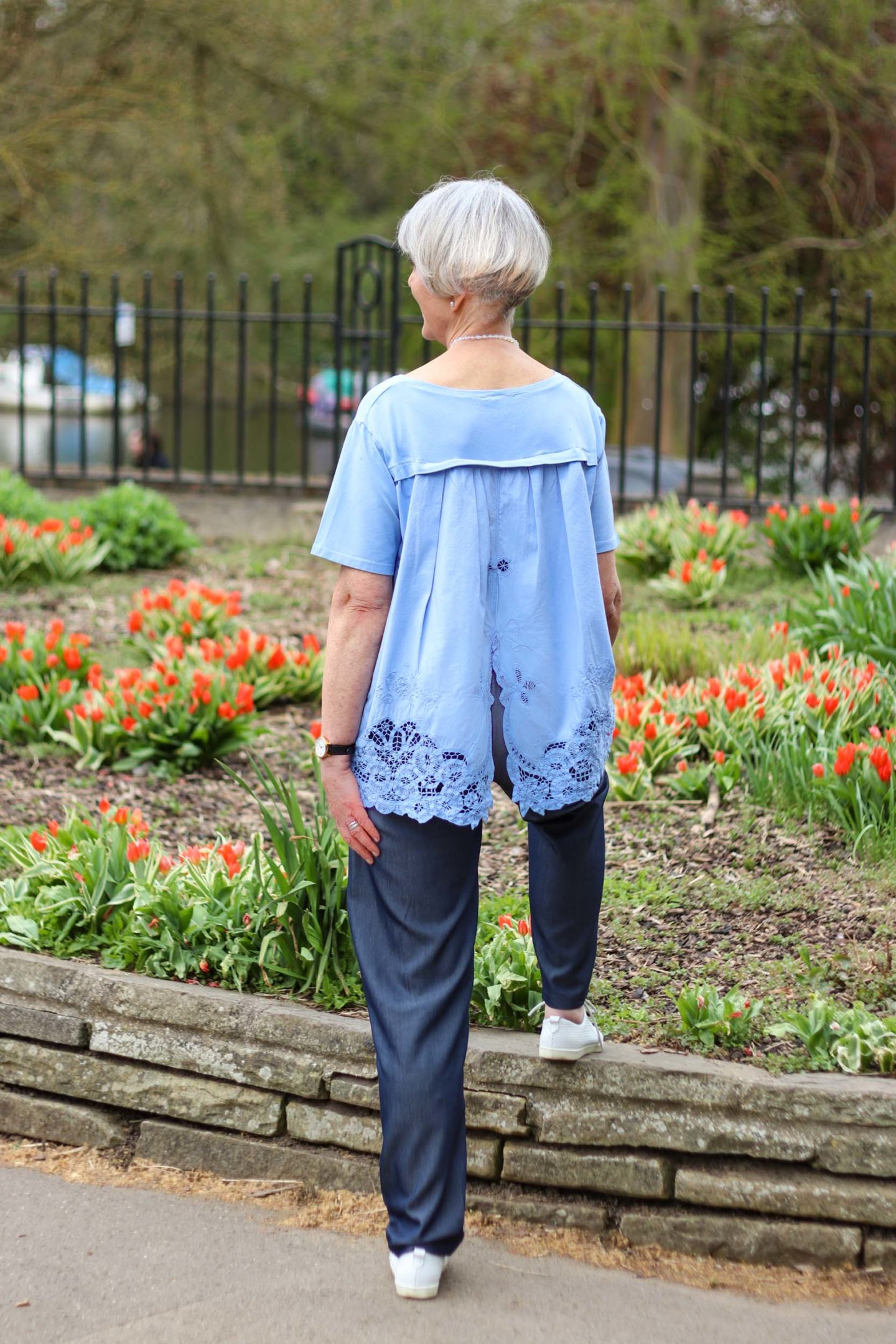 The photo above shows the delicate detail of the back of my Borderie back cotton top.
You can see me wearing two other outfits from the HopeFashion Spring collection here.
Laura Hines took these lovely photographs follow her on Instagram.
Disclaimer: I borrowed this top for photography purposes and it has been returned but I have a feeling that it will be winging its way back to me shortly.
A selection of fresh and cheerful feminine tops