How to create a versatile wardrobe for Spring. We are finally beginning to have more freedom to get out and about and meet up with our friends and family. Although not fully back to normal we are beginning to progress in the right direction. I am getting requests from readers about advice on what to wear when we are able to socialise and ideally towards the end of May travel to certain destinations.
So today I am reviewing the early Spring collection from HopeFashionuk. Above I am wearing their longline linen cardigan in navy. This is such a versatile item. I have teamed it here with a foundation body in bright indigo blue which teams perfectly with a contrast hem pleated skirt in the same beautiful blue. You can see it teamed with their denim trousers below.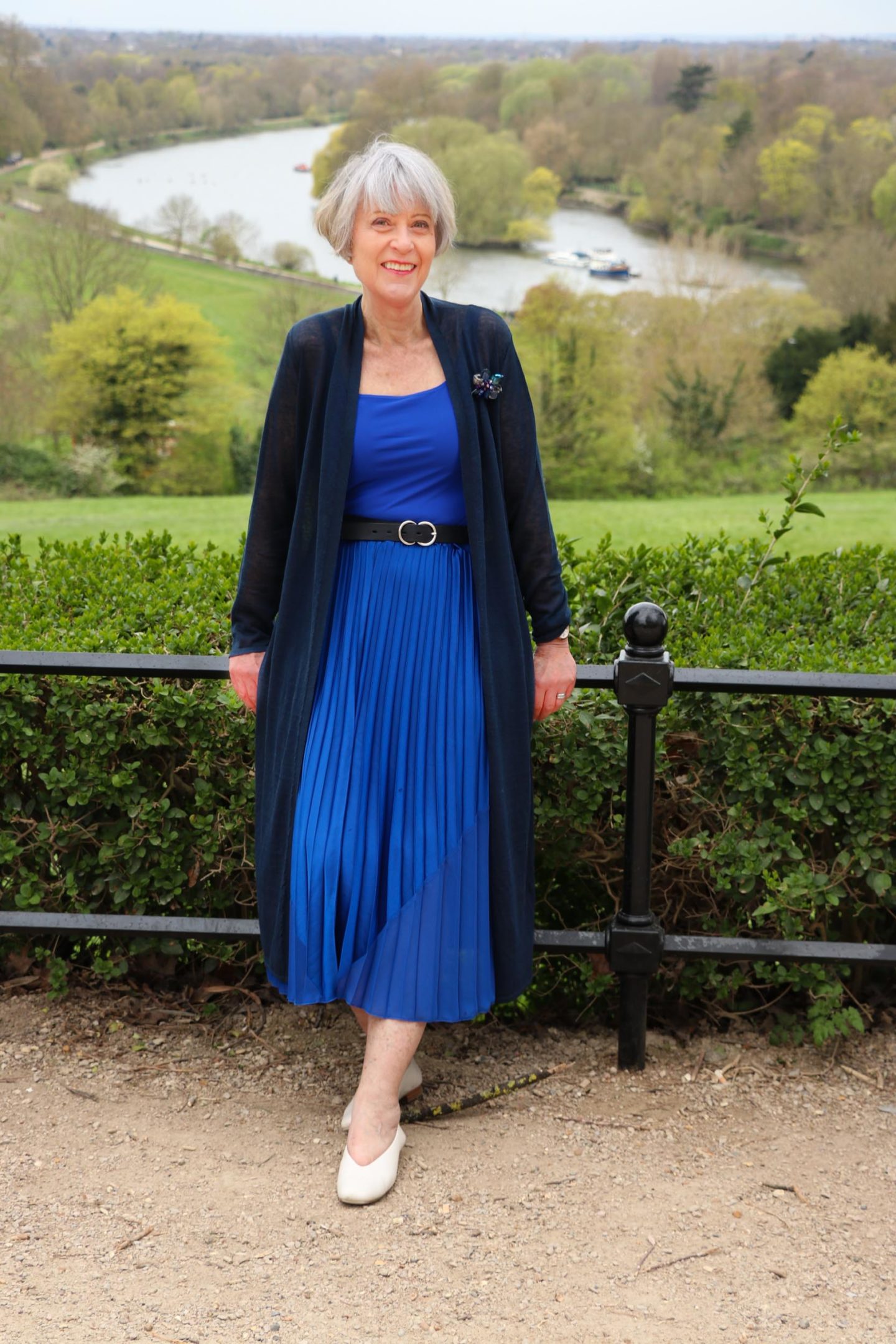 In my survey at the beginning of the year I had several requests for covering the challenging subject of sustainability. For me the most sustainable way to dress is to shop carefully, wisely, look after your clothes and choose styles that you will be able to wear for years to come. If you are a regular reader of my blog you will be aware that I regularly feature items that I have had in my wardrobe for many years. I also choose to spend my money with brands that I trust.
How to create a versatile wardrobe for Spring
Today I am reviewing items from the HopeFashionuk new Spring collection. Nayna McIntosh founded Hope in 2015. You can read about her philosophy here. Hope is truly a brand for "Grown-up women", she really understands us and what we want from our clothes. Every item needs to work hard, wear well and integrate easily into our existing wardrobes. I have two Hope sweaters from their first collection which I still love and wear often.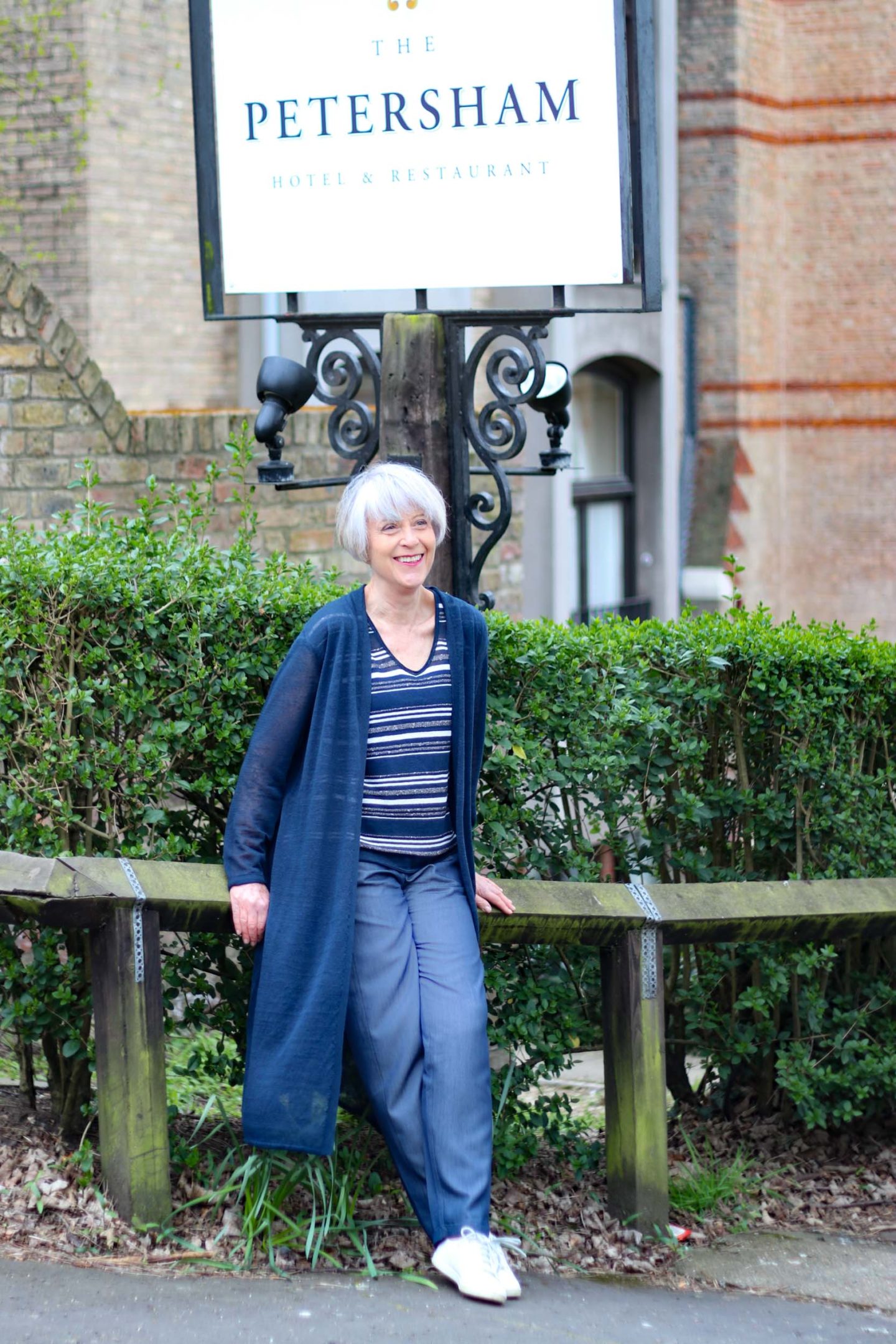 The longline linen cardigan worn more casually with the comfort sport trouser in denim blue and the linen V neck lurex jumper.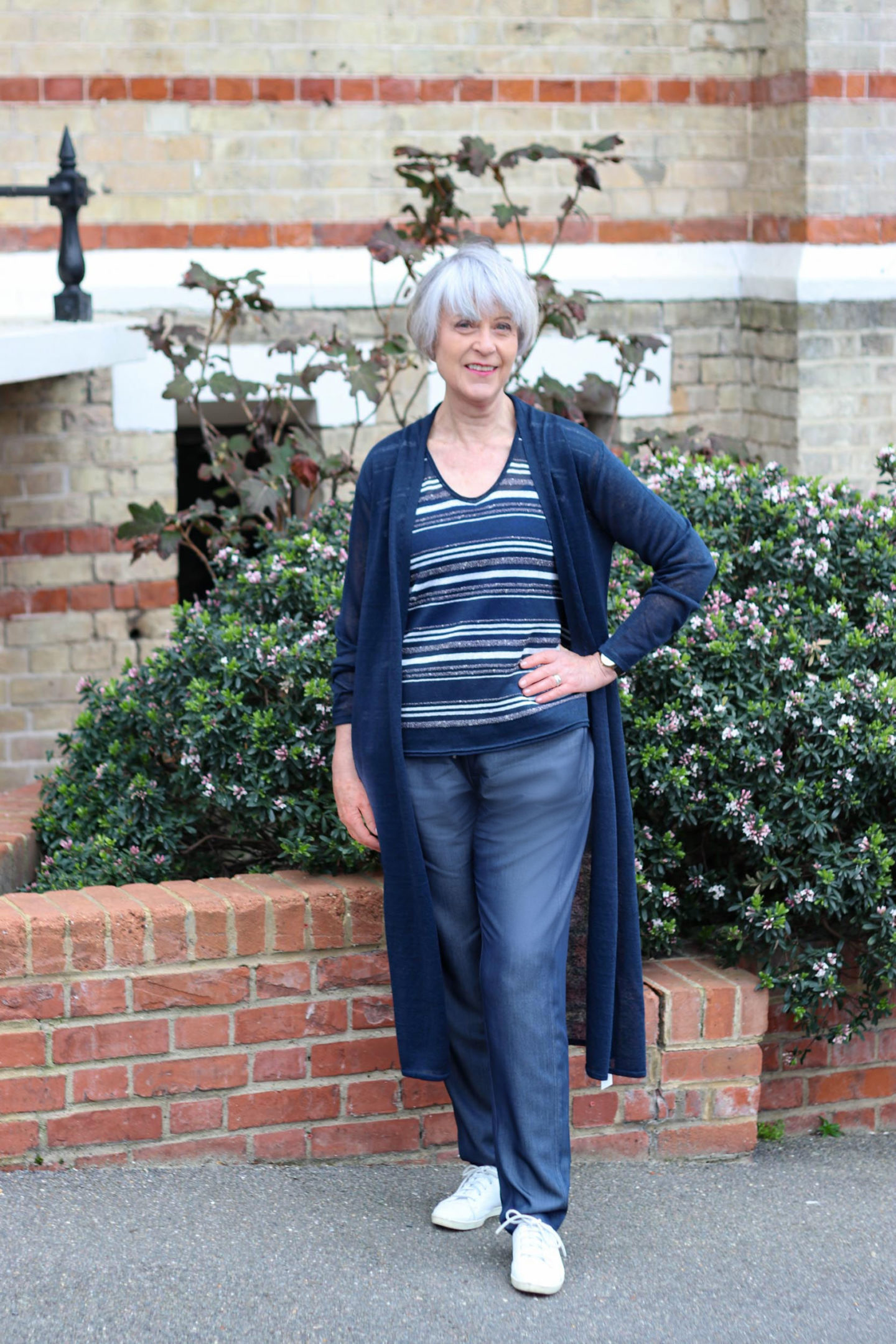 This jumper would look great worn with a pair of white linen trousers later in the season
Hopefashion do ship internationally. Just click on the flag at the top right corner to see the prices in dollars.
Photographs were taken by Laura Hines. Follow her on Instagram
This post was featured on Links à la Mode fashion roundup by Independent Fashion Bloggers.
More fashion articles:
Disclaimer: The clothes I am wearing above were lent to me for photographic purposes and have all been returned except the comfort trousers in denim which were kindly gifted.